Louis Gaudinot suspended, win changed to NC after failed drug test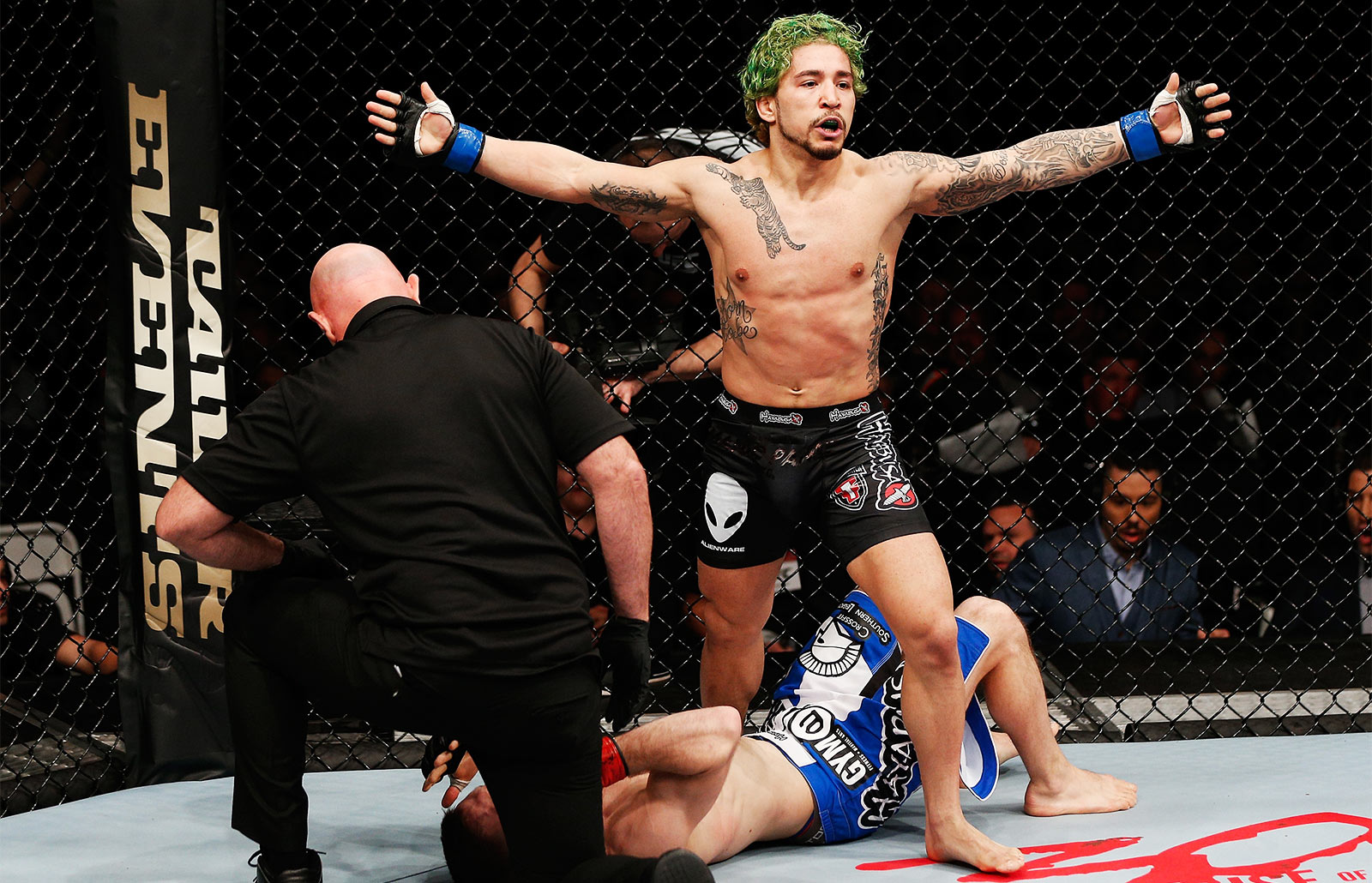 No. 12 ranked UFC flyweight Louis Gaudinot has been suspended for six months by the UFC and his March win over Phil Harris has been overturned to a no contest after he tested positive for a banned diuretic in a drug test taken during event week.
In a statement released to FOX Sports through his attorney David M. Fish, Gaudinot said the UFC informed him he tested positive for hydrochlorothiazide, a substance classified as a banned diuretic.
Gaudinot denied intentionally violating any rule but accepted the UFC's punishment.
"I have great respect for the UFC the sport of MMA, and my opponent," he said. "I would never do anything to disrespect any of them. I would also never do anything to tarnish my name, my teammates, and family."
The 29-year-old had beaten Harris via first-round guillotine choke at a UFC Fight Night show in London.
At the event, the UFC handled its own drug testing due to lack of a central sanctioning body in England.
Gaudinot (6-3, 1 no contest), has his lone UFC win against No. 5 John Lineker via technical submission.
The New Yorker said he did not change his training and nutritional arrangement from past UFC fights, and he had never before failed a drug test.
"While I deny any wrongdoing, I will respect the decision of the UFC and look forward to getting back in the cage in pursuit of the UFC flyweight championship. I thank my family, teammates and fans for their support."