Gegard Mousasi respects Conor McGregor, but don't message him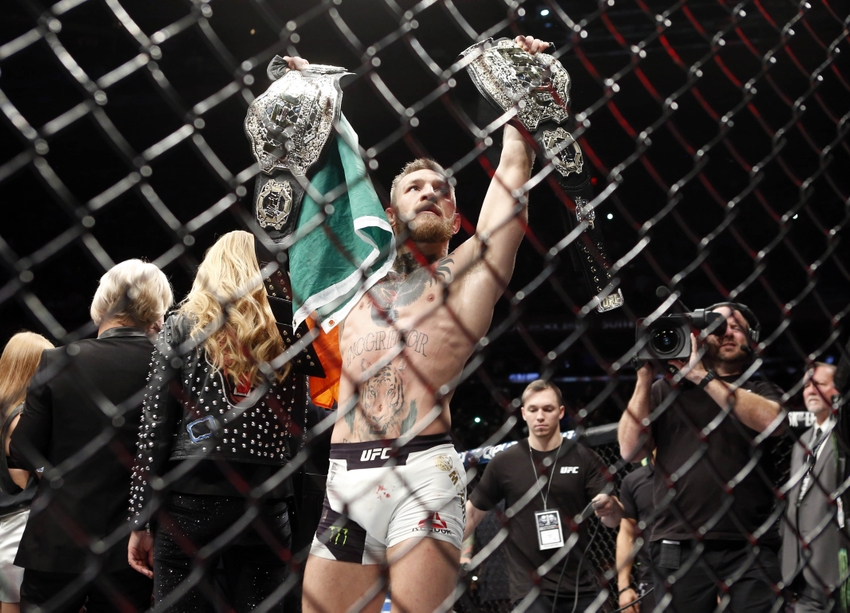 Conor McGregor has earned respect says UFC middleweight Gegard Mousasi, just don't message him.
Middleweight title-contender Gegard Mousasi has a bit of a contentious recent history with featherweight and lightweight champion Conor McGregor, but the Dutchman tells the Extra Rounds podcast this week that he appreciates what "Notorious" brings to the sport of MMA.
"I enjoy watching him. He's entertaining. I've got nothing against the guy, you know," Mousasi told the Extra Rounds podcast, ahead of his UFC main event battle with Uriah Hall, Saturday.
McGregor earned his second world-title last Saturday in the main event of UFC 205 when he stopped Eddie Alvarez with strikes in the second round. The soft-spoken Mousasi credits the slight Irishman for having the guts to step up in competition and perform so well.
"He won, so you have to give him the respect for stepping up," Mousasi continued.
"He steps up – you have to respect that."
All of that is a bit of a departure from Mousasi and McGregor's reported digital exchanges last month. Back then, Mousasi said that McGregor threatened him in direct messages on Twitter.
Mousasi responded by laughing off the prospect of the much smaller McGregor being able to harm him, and then fired back insults at the champ that Mousasi later said he regretted. The 31 year-old still thinks that McGregor goes too far, sometimes, but admits that the superstar is successful both as a draw and competitor.
"Other than that, he overdoes it, sometimes, but he puts people in the seats," Mousasi admitted.
"He knows what he's doing to keep people interested. He's actually good for all of the UFC. He brings a lot of attention, a lot of people, a lot of eyes. So, you can't blame the guy for doing what he's doing."
Mousasi's support of McGregor has one important caveat, of course. "As long as he's not messaging me, he can do whatever he wants," he chuckled.
"I don't care."
More from FanSided
This article originally appeared on