Dana White talks Jones/Cormier, CM Punk, Ben Askren and more
The final hours are ticking away before UFC 182 finally goes down in Las Vegas and the disdain between the two main event fighters certainly dissipating as the show draws nearer.
On Thursday, Jon Jones and Daniel Cormier engaged in the UFC 182 media day answering one final round of questions before weighing in on Friday ahead of the fight on Saturday at the MGM Grand Garden Arena.
Following the session with reporters, Jones and Cormier squared off on stage with UFC president Dana White standing between them to ensure nothing crazy happened like back in August when the two fighters erupted into a brawl.
White kept the two fighters apart before they turned shoulder to shoulder for another photo opportunity and the UFC president made the mistake of moving away from Jones and Cormier and it didn't take long for the situation to get heated again.
"So he says Jon said 'I'm going to f–k you up so bad' and (Cormier) said 'you're delusional if you think you're going to win this f—ing fight'. Then it was on," White told FOX Sports about the face off after the media day concluded. "Then when I went back, Cormier was saying 'touch me, f—ing touch me, just touch me once'. When I walked away I said that was stupid. It was a rookie move."
White already knows the most volatile confrontation will happen on Friday at the UFC 182 weigh-ins when Jones and Cormier step on the scale before facing off one last time before meeting in the Octagon.
No extra security will be on hand for the event, but White is confident he can keep the peace and make sure nothing bad happens between the two fighters to jeopardize Saturday's main event bout.
The fight is expected to be one of the biggest UFC shows of the year and maybe one of the biggest of the past few years. White is usually hesitant to make any kind of prediction when it comes to pay-per-view buys for a show, but it seems he has a healthy number in mind when it comes to Jones vs. Cormier.
"I think this fight will do 750," White stated making reference to 750,000 pay-per-view buys. "That's where my line's at."
CM Punk Chooses Duke Roufus' Camp for His Team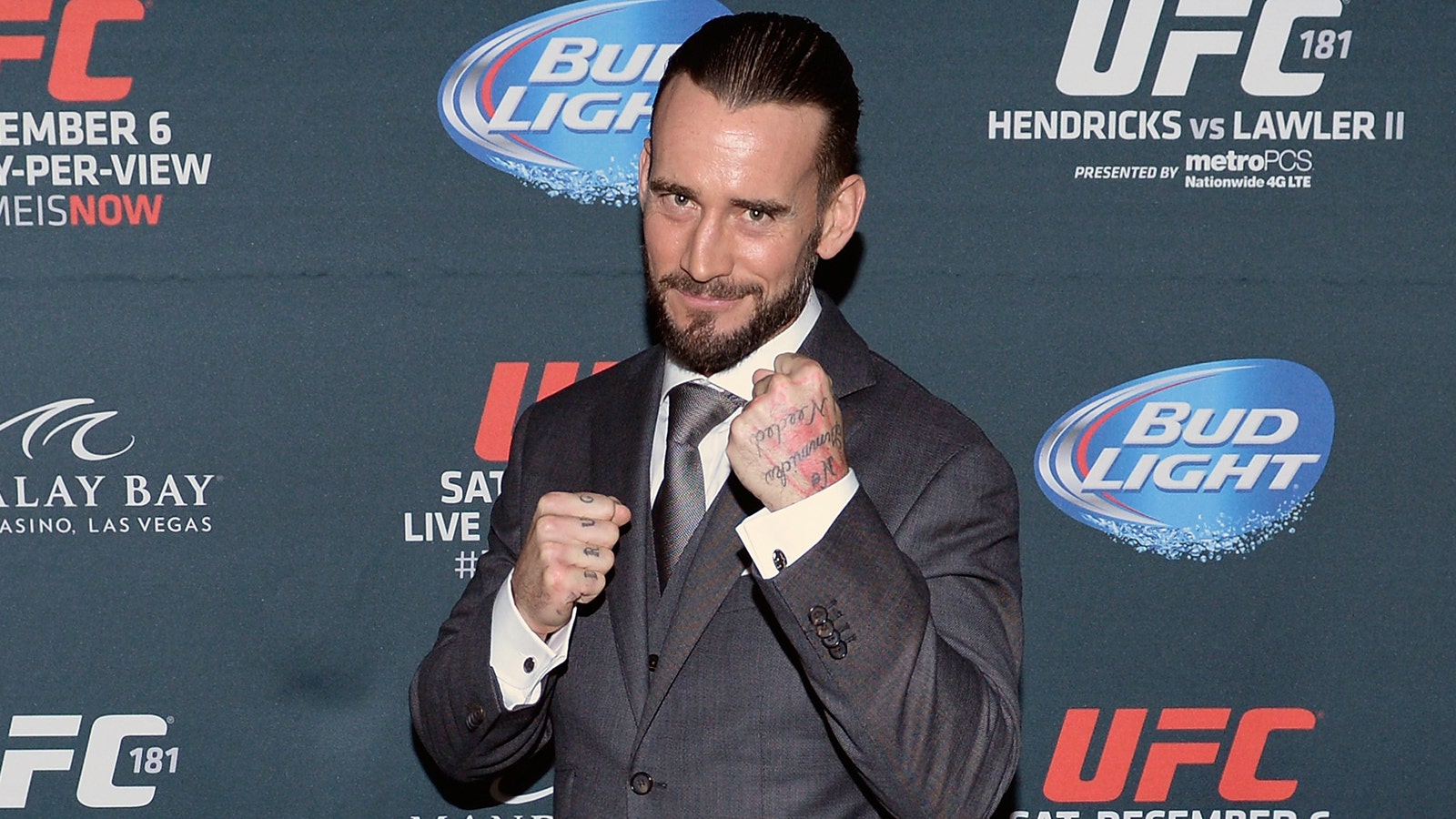 New UFC fighter and former WWE champion CM Punk will begin his journey into mixed martial arts this month as he begins his training ahead of his Octagon debut. When Punk first signed with the promotion the expectation was that he could possibly fight as early as July 2015. The date then got pushed to the fall or winter of 2015. Lately there have been rumors that Punk might not even fight until 2016.
UFC president Dana White isn't ready to put any kind of timeline on his debut because he hasn't really trained yet so there's no telling when he might make his first official UFC appearance.
"We're going to play it by ear and we'll see how he feels," White told FOX Sports. "His camp will see where he's at and when he's ready, we'll make it happen."
It seems as if Punk has chosen his new team, however, after being courted by several gyms and fighters including American Top Team and UFC lightweight Donald 'Cowboy' Cerrone. Punk is expected to begin his training at Roufus Sport in Milwaukee where he would learn under coach Duke Roufus and work alongside UFC lightweight champion Anthony Pettis.
"I like it," White said about Punk's choice in teams. "Anthony Pettis comes out of there and as aggravating and annoying as Ben Askren is, he's a good wrestler. Look what he's done for Pettis' wrestling."
Ben Askren Still on the UFC Radar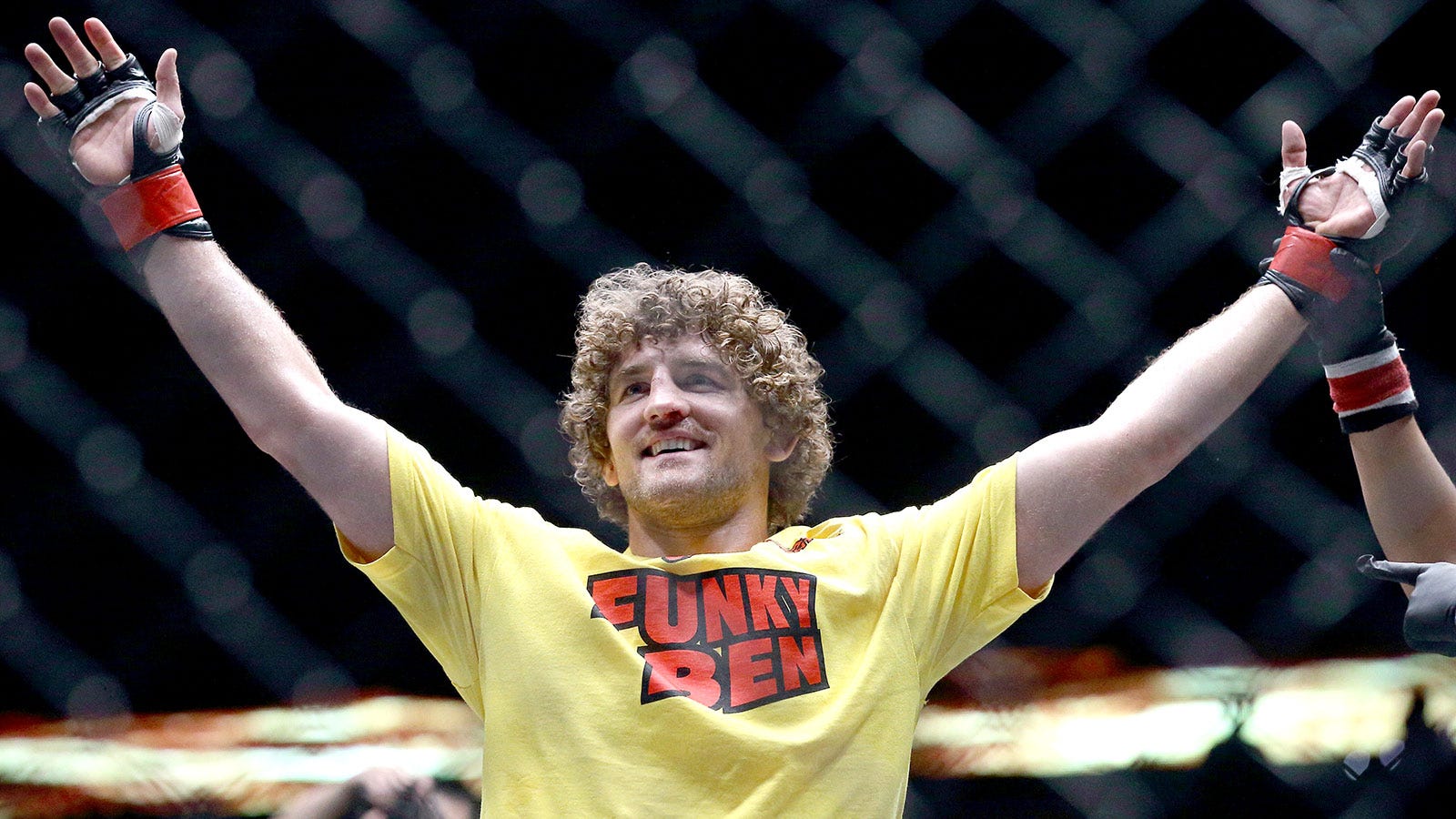 Speaking of Askren, he remains a hot button subject for White, who has never been shy about his feelings when it comes to the former Olympic wrestler turned undefeated professional fighter.
Askren has been beating the drum for years that he is the best welterweight fighter on the planet, but he's never signed with the UFC and for a time it appeared like a deal would never get done.
White has never been a huge Askren fan, whether it was his wrestling heavy style or just overall attitude. The same could be said for Askren, who has no problem firing back at White on Twitter whenever his name comes up.
Still, Askren is considered one of the best fighters on the planet and White has always stated that the top competitors belong in the UFC.
There's no ongoing dialogue between Askren and the UFC, but the door remains open despite a tumultuous relationship between fighter and promotion.
"I don't know. I think Ben Askren is a guy who is very savvy at getting attention, he likes attention. We'll see what happens. I said women would never fight in the UFC. We'll see what happens," White said. "We'll see how this thing plays out."
T.J. Dillashaw vs. Renan Barao II Likely on Deck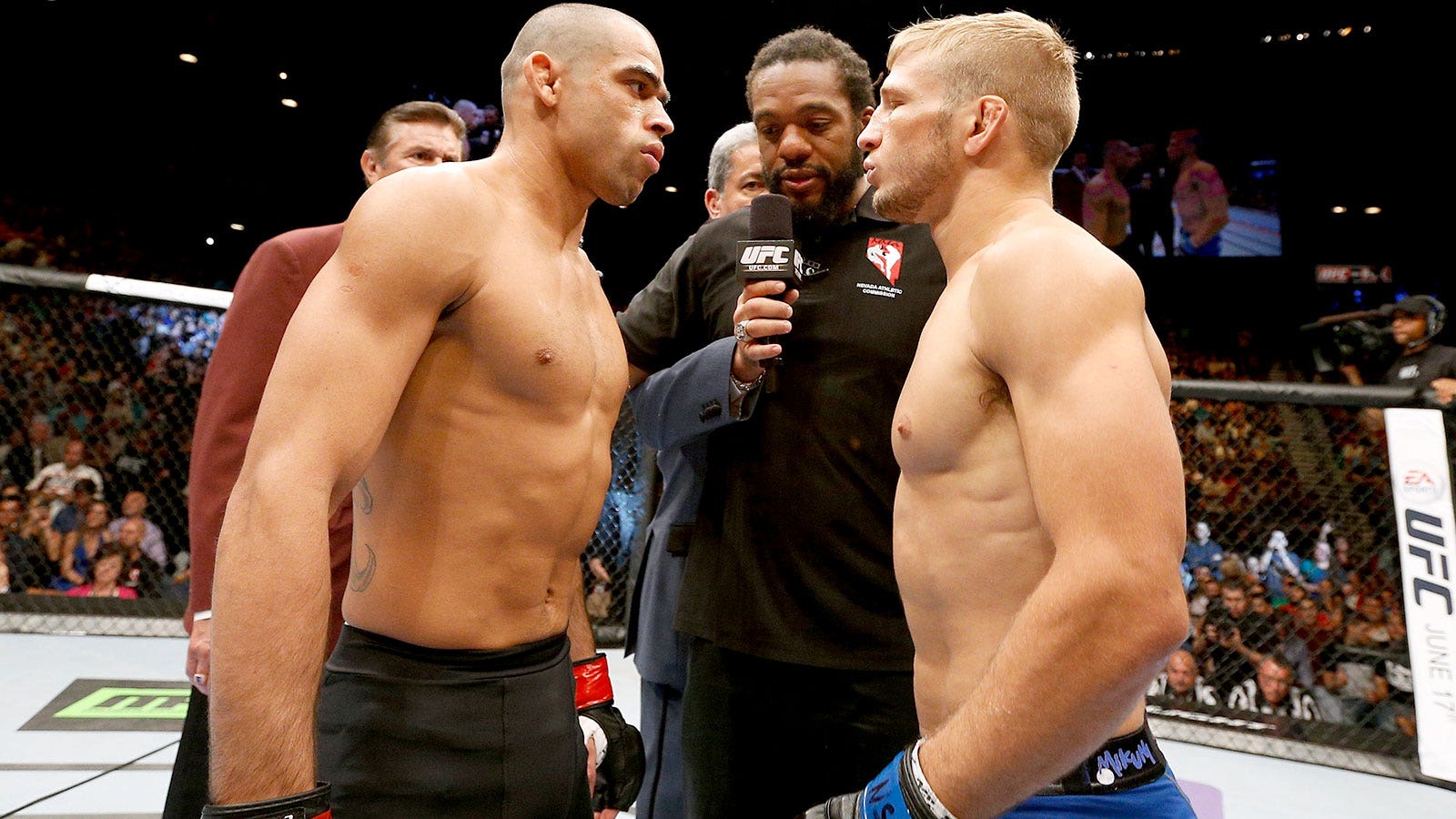 Just when it looked like T.J. Dillashaw was going to face Dominick Cruz with the UFC bantamweight title up for grabs, the former champion suffered a complete ACL tear in his knee forcing him back to the sidelines after already missing three years from the sport.
Cruz was the only bantamweight champion the UFC ever knew until he suffered his first knee injury and was eventually stripped of the title due to inactivity. He came back in rousing fashion in September, making short work of Takeya Mizugaki by TKO in the first round.
Following the win, Cruz was assured his next fight would be against Dillashaw as he tried to reclaim the belt he never technically lost in the first place. Now with the injury, Cruz is out of action for the better part of 2015 and White can't help but feel bad for the former champion.
"It's terrible the poor kid. He has no luck except for bad luck," White said about Cruz. "He's going to keep training and he wants to fight again."
With Cruz out of the picture that leaves Dillashaw without an opponent and it looks like he'll be looking at a rematch against the man he beat to win the title for his next appearance in the Octagon in 2015.
"Probably Renan Barao," White said about Dillashaw's next opponent. "Renan just fought and won. He would have fought before if he made weight."
On the same note for rematches, White also confirmed that Robbie Lawler would face Johny Hendricks for a third time at some point this year with No. 1 contender Rory MacDonald likely to take another fight in the interim.
Originally, MacDonald was set to face the winner of the rematch between Lawler and Hendricks, but the UFC opted for a trilogy fight instead, which puts the Canadian back into the list of candidates for the next shot at the belt.
"Robbie and Rory just fought. We just feel like the trilogy makes sense to do the third fight with these two," White said.
UFC No Longer Pursuing Drug Testing Program
The UFC has danced around the idea of doing an internal drug testing program for a while now and the expectation was that a complete system would be set up by the close of 2014.
Then the Cung Le situation happened and it changed everything.
Le was accused of testing positive for elevated levels of human growth hormone for his fight against Michael Bisping back in August and suspended for one-year. Le and his team fought the testing results and eventually the ruling was overturned and the suspension was lifted.
The entire debacle from the testing to how it was handled forced the UFC to rethink the entire idea of doing a program of their own.
"We have no business doing f—ing drug testing. We f—ed it up and we will f–k it up again," White said. "That's what the commission is there to do. That's what the commission is there for so we'll just help fund it so they can do better drug testing, more drug testing and they can handle it."
Handing the drug testing duties completely over to the commission while offering to fund additional testing sounds like a novel idea, but what about the areas where the UFC still acts as their own commission where there are no governing bodies for the sport?
As a matter of fact, the UFC only did the testing on Cung Le because the fight took place in China — where there is no athletic commission to oversee testing in the first place.
Unfortunately, White didn't have that answer right now and instead referred back to Marc Ratner, the vice president of regulatory affairs for the UFC, who is in charge of all the drug testing protocols for the promotion when there's a show in an area without a commission.
"Talk to Ratner," White said when quizzed about the UFC's own drug testing system. "I think that the Cung Le situation was a real eye opener for us. If anything what we're going to end up doing is giving more money to the commission and let the commission handle drug testing."