5 Reasons to Watch UFC Fight Night: Nogueira vs. Nelson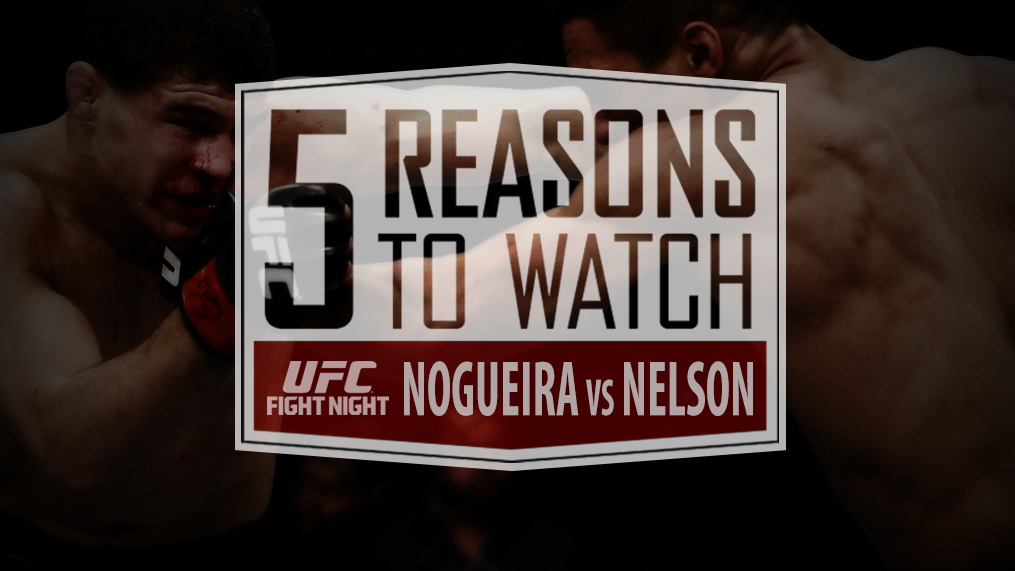 After rattling off six events in six weeks, the UFC pressed pause on their ambitious 2014 schedule for a two-week vacation.
But Spring Break comes to an end on Friday, as UFC Fight Night: Nogueira vs. Nelson arrives from Yas Island in Abu Dhabi, marking the organization's first trip to the United Arab Emirates since debuting there with UFC 112 four years ago.
This time around, the fight card is headed by Minotauro Nogueira and Roy Nelson, a pair of veteran heavyweights in dire need of a trip back to the win column in order to fend of whispers of their careers in the UFC having ran their course.
There is plenty more intrigue scattered throughout this fight card, and lucky for yo, we've got you covered.
Here are 5 Reasons to Watch UFC Fight Night: Nogueira vs. Nelson.
What does Minotauro have left?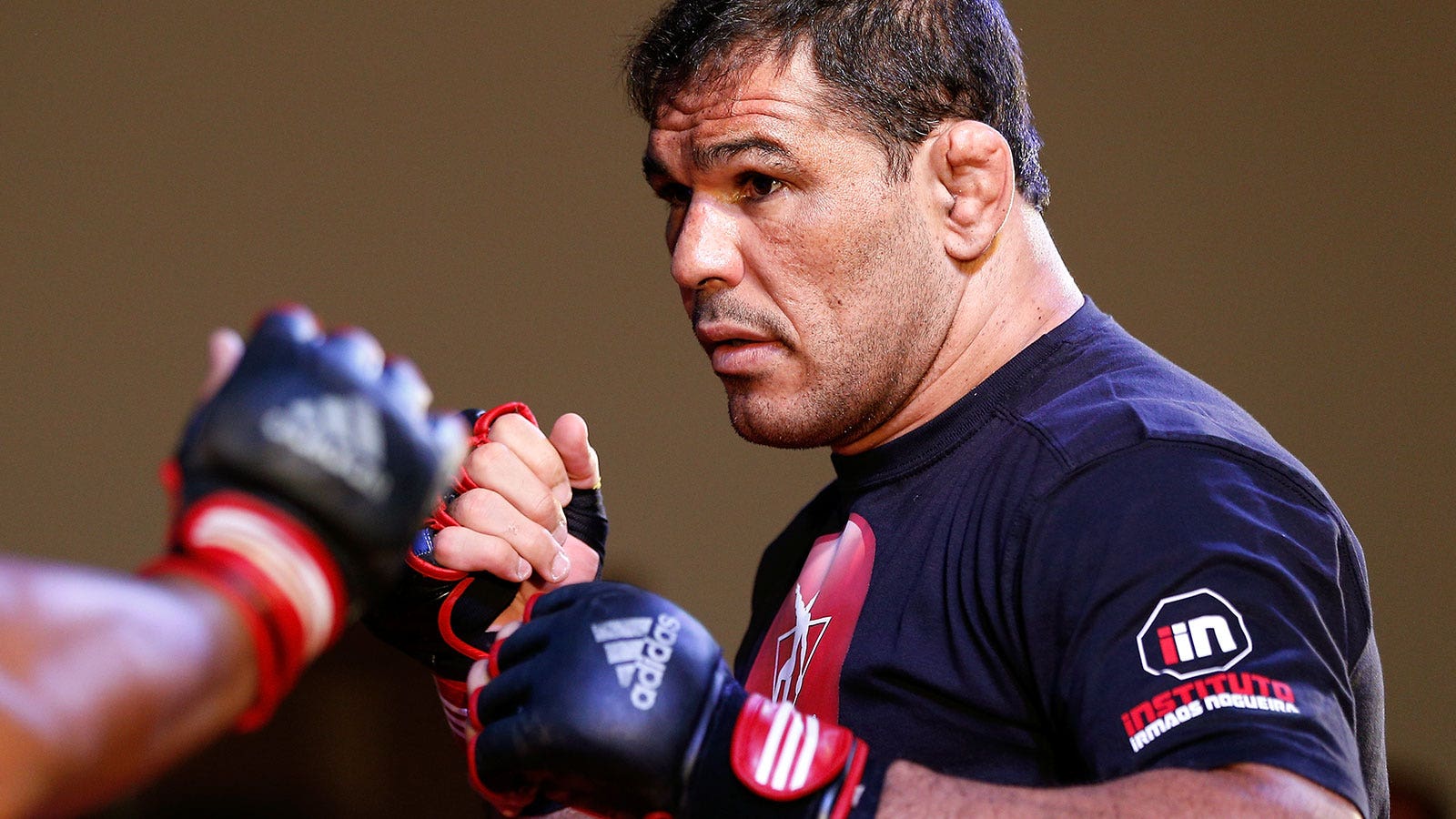 This is a question being asked of at least one competitor every card now it seems, and in Nogueira's case, it's with good reason.
At 37-years-old and having struggled to find consistency throughout his UFC run, the former Pride champion has competed only twice in the last two years. He's struggled against contenders while turning back those that don't make the cut during his time in the Octagon, and Nelson falls somewhere between the two, which makes this a fight Nogueira can certainly win.
But how much does the Brazilian superstar have left in the tank? He's been in some epic battles over the years, and while they're great for the highlight reel and fond reminiscences, those kinds of fights can take years off a fighter's career, and Nogueira has been showing the effects of those encounters for the last few years.
Perhaps this 10-month break he's enjoyed since his last outing will provide renewed energy and hope for one more run. Or maybe this will be the end of the line for one of the greatest heavyweights of all-time.
Big Fight for "Big Country"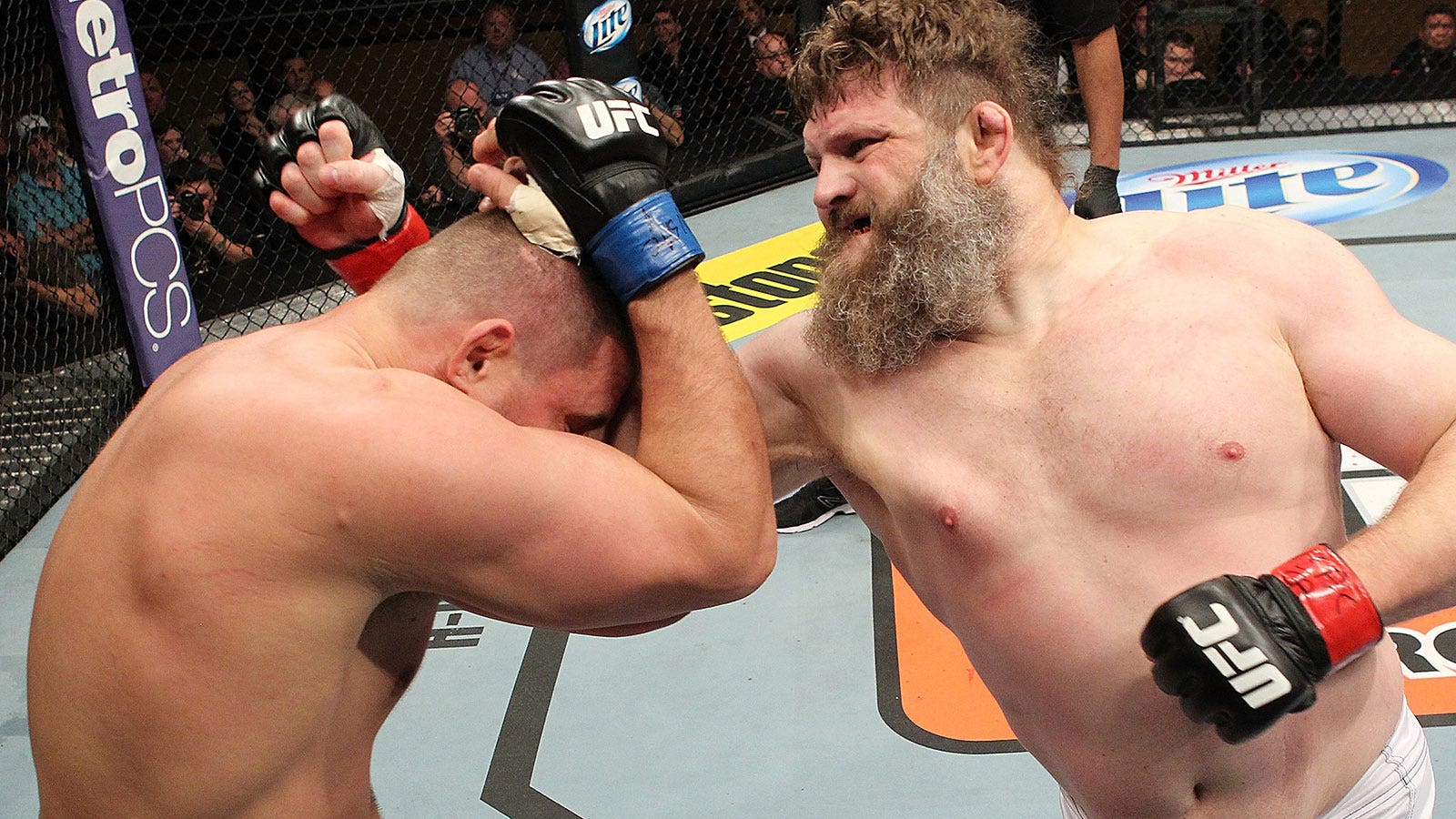 After a three-fight knockout streak got Roy Nelson back into the mix in the heavyweight division, a pair of poor showings against Stipe Miocic and Daniel Cormier have left "Big Country" at a career crossroad.
Though he still packs a serious punch, the Las Vegas native has become increasingly reliant on landing an early, fight-ending blow in recent years. If the overhand right doesn't connect inside the opening five minutes, Nelson turns into an exhausted punching bag offering single winging shots in return.
That's not a recipe for success, and his always rocky relationship with UFC President Dana White doesn't help him any either. Dropping a third consecutive outing could spell the end of Nelson's run in the UFC, as there isn't a lot of value in a fading fighter that never reached the championship level.
But Nelson has been in this position before and rebounded, rattling off those three straight first-round finishes after a lackluster 1-3 stretch. All it takes is one strong outing and "Big Country" will be in the clear… at least until the next time he comes out flat and takes another ugly loss.
First True Test for Tatsuya Kawajiri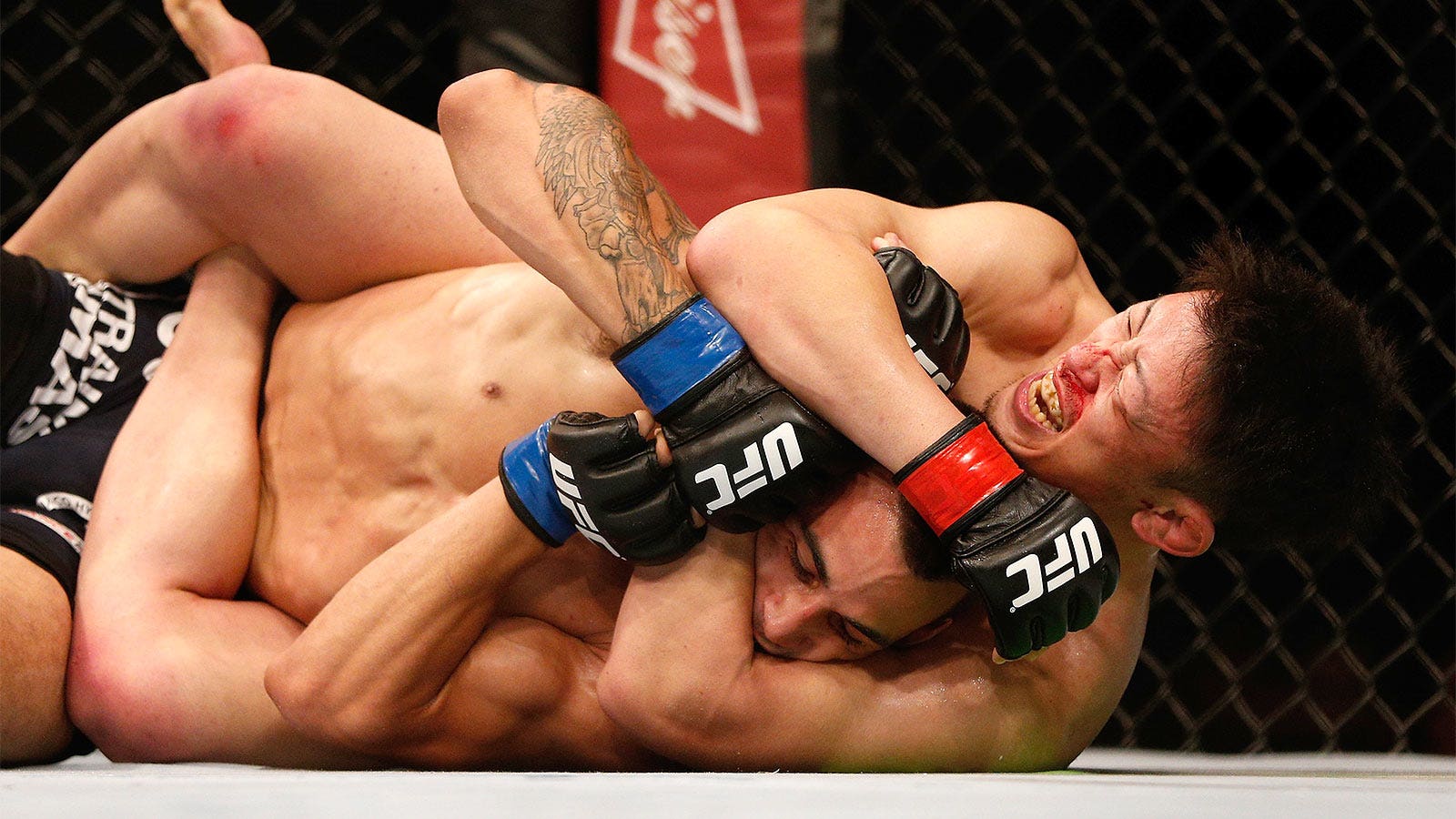 With all due respect to Sean Soriano, Friday's bout with Clay Guida will be when fight fans find out whether Kawajiri is a legitimate contender in the featherweight division or just another veteran name to add into the mix on international shows.
"The Crusher" is unbeaten in five appearances since dropping down to compete in the 145-pound ranks, and looked impressive submitting Soriano in his organizational debut back in January.
But Guida is a unique challenge and the kind of veteran competitor that can make anyone look bad.
For the 35-year-old Japanese veteran, this is a chance to turn in a dominant effort against an established name—the kind of fight that can elevate him above those in the middle of the divisional Top 10 and into the title conversation.
With champion Jose Aldo always in need to new challengers, a second straight quality effort could accelerate Kawajiri's climb into contention.
Unbeaten and Unsung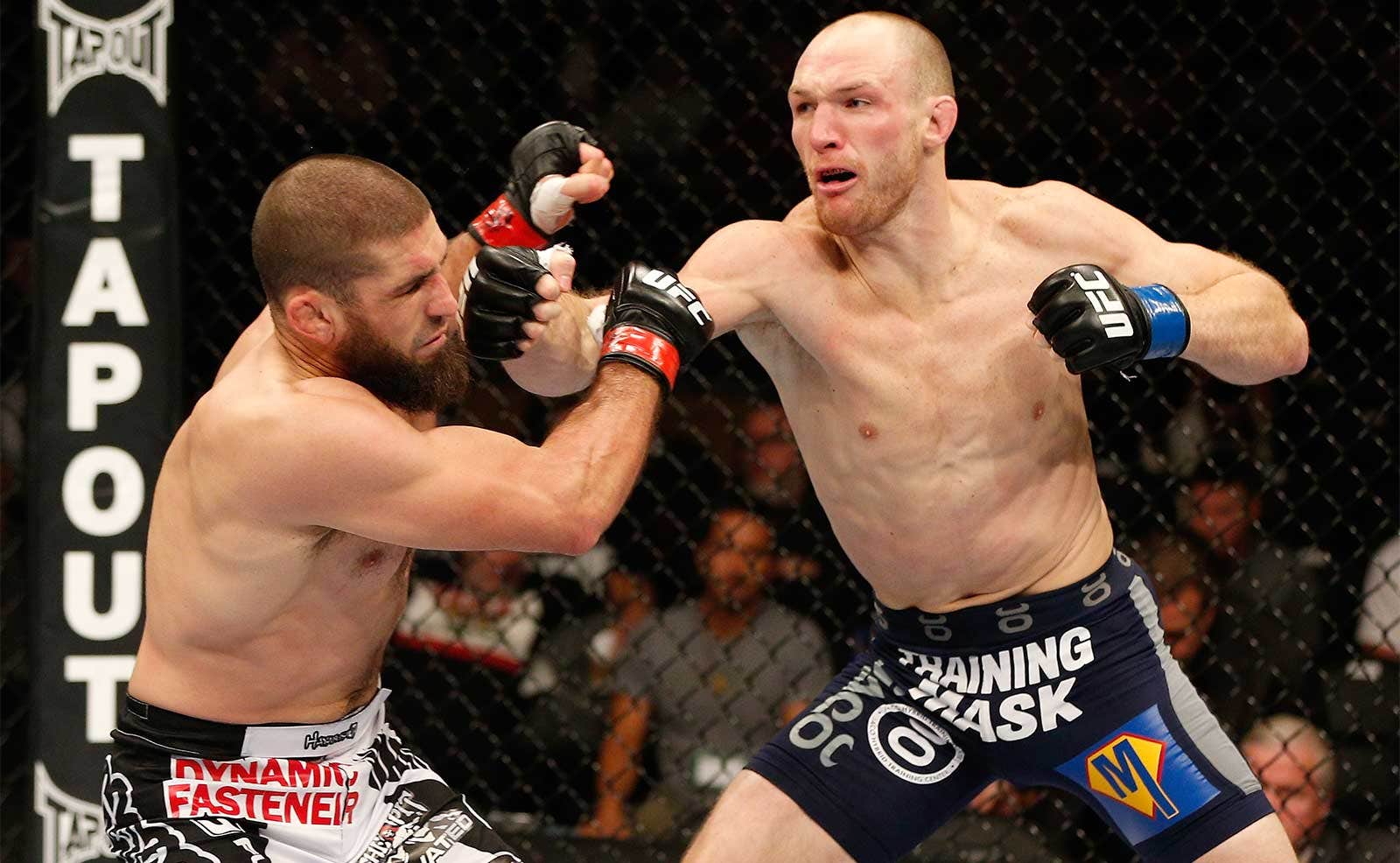 Ryan LaFlare has three straight wins in the UFC and a perfect 10-0 record, but very few people know about the undefeated Long Island native, yet alone consider him a contender in the deep and dangerous welterweight ranks.
Friday night, the 30-year-old looks to add another victory to his record when he faces off with John Howard, who has gone 2-0 inside the Octagon since returning to the UFC last summer.
After earning solid victories over Ben Alloway and Santiago Ponzinibbio, LaFlare turned in his best performance to date in December, collecting a unanimous decision win over Court McGee on short notice.
While the 170-pound weight class is loaded with talent, it's also in a state of flux right now, which makes this an opportune time for LaFlare to work his way into the Top 15 mix.
Though he's progressed with little fanfare and isn't one to demand attention, a fourth consecutive win will make it difficult to keep overlooking him going forward.
Encore Opportunity for Lightweight Newcomer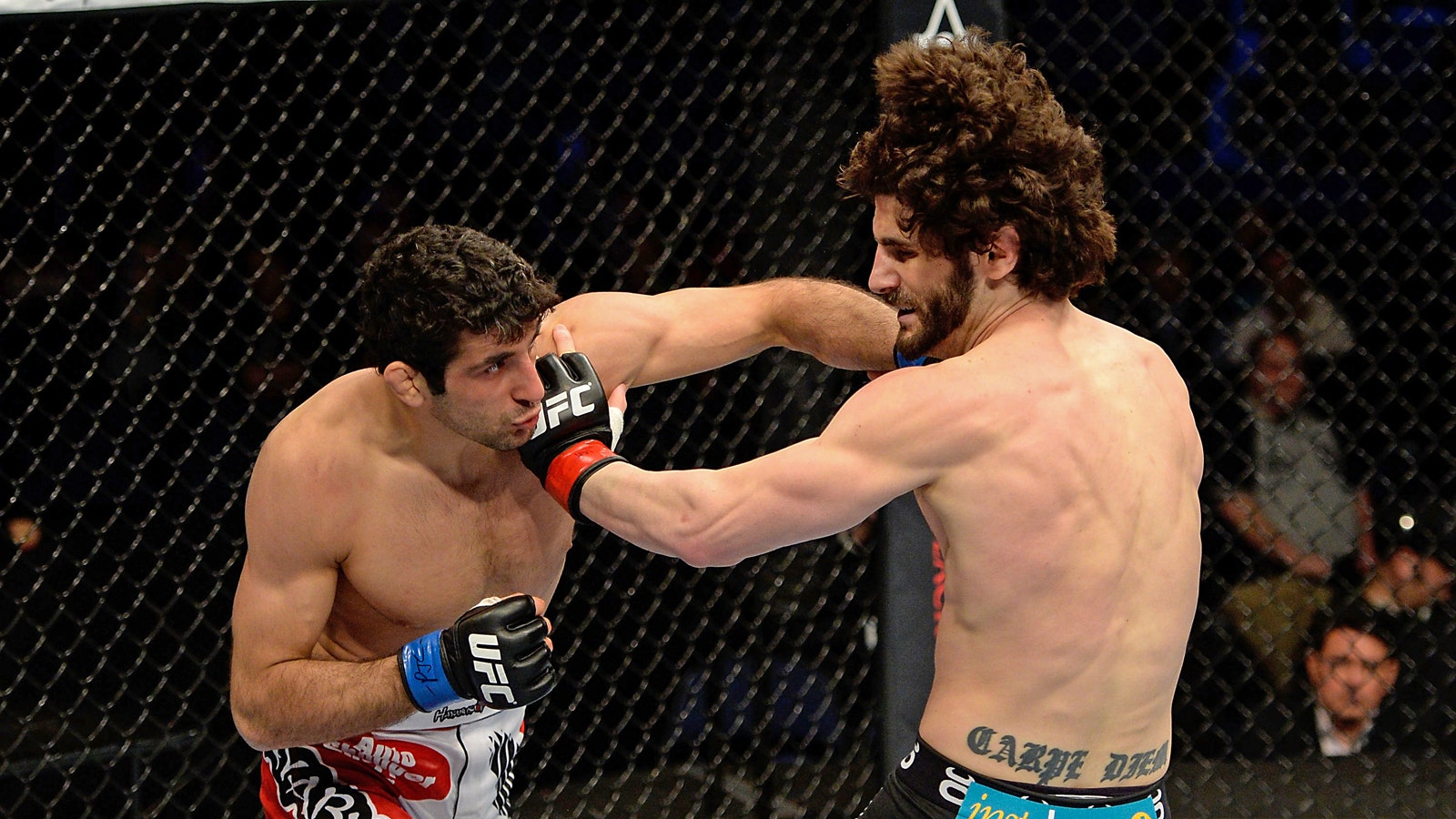 To say Beneil Dariush looked good in his UFC debut would be a gross understatement, as the Kings MMA product needed just 1:45 to drop Charlie Brenneman and earn a submission win over "The Spaniard."
Now a perfect 7-0 for his career, Dariush gets his encore opportunity Friday night in Abu Dhabi, squaring off with Ultimate Fighter alumnus Ramsey Nijem in the main card opener.
A gifted grappler who showed solid power and clean technique in his quick win over Brenneman, the 24-year-old Dariush appears to have a bright future in the UFC lightweight division, which makes this meeting with Nijem so important and intriguing.
While Nijem has experienced mixed results since finishing as the runner-up to Tony Ferguson on Season 13 of The Ultimate Fighter, he's coming off a good win over Justin Edwards and should be a good litmus test for the Iranian-born Dariush.
Already one to keep tabs on going forward, a second straight dominant showing inside the Octagon could put Dariush near the top of the list of lightweight prospects in the UFC and earn him a faster climb up the divisional ladder in the second half of 2014.