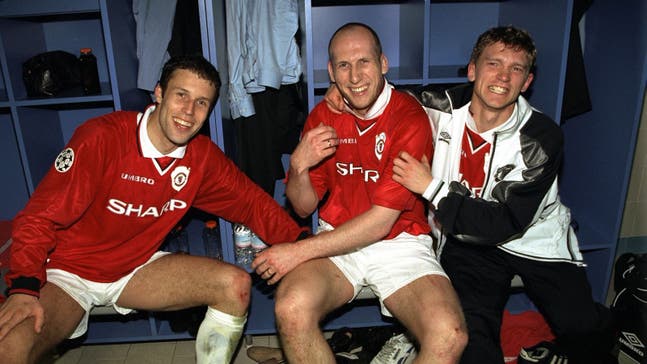 Stam leaving Ajax to pursue Manchester United dream job
Published
Mar. 17, 2016 6:27 a.m. ET

Jaap Stam is leaving Ajax to pursue his dream of returning to Manchester United as manager.
The former United center-half has been coaching the Ajax U21 side but is ready to take on the responsibility of a full-time manager's role.
And Stam aims to cut his teeth at an English club before targeting a move to Old Trafford, where he won three successive Premier League titles before his shock sale to Lazio in 2001.
"I finished my coaching badges last season. I want to manage in Holland or England," Stam told the Daily Mail.
"First it would be for me to work as a manager in England, but eventually, if I develop and do well, hopefully I can get back in a role for United.
"People have been talking about me stepping in if Frank de Boer was to leave Ajax, but while he has a contract, there's nothing sure. I want to develop myself and go to a team in England, so I've told Ajax I'm finishing my contract."
Louis van Gaal has a year to run on his United deal, and compatriot Stam is backing his former Netherlands boss to defy his doubters and bring success to the club if he is given time.
"I've worked under Van Gaal for the national team," he said. "He is a very good manager. He has proven at Ajax, Barcelona and Bayern that if you give him time, he will get results and win prizes."
Sir Alex Ferguson was the manager who brought Stam to England, only to sell him abruptly following the publication of the defender's controversial autobiography.
"My relationship with Sir Alex?" Stam said. "There's not a relationship."
---
---