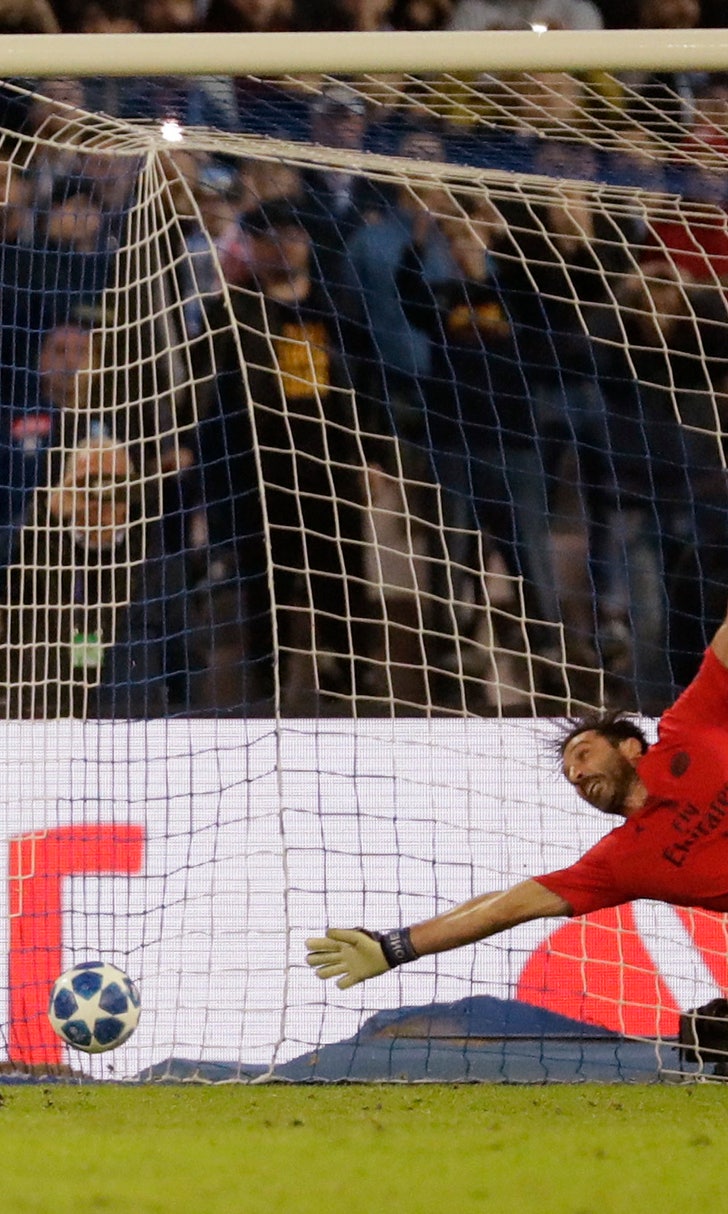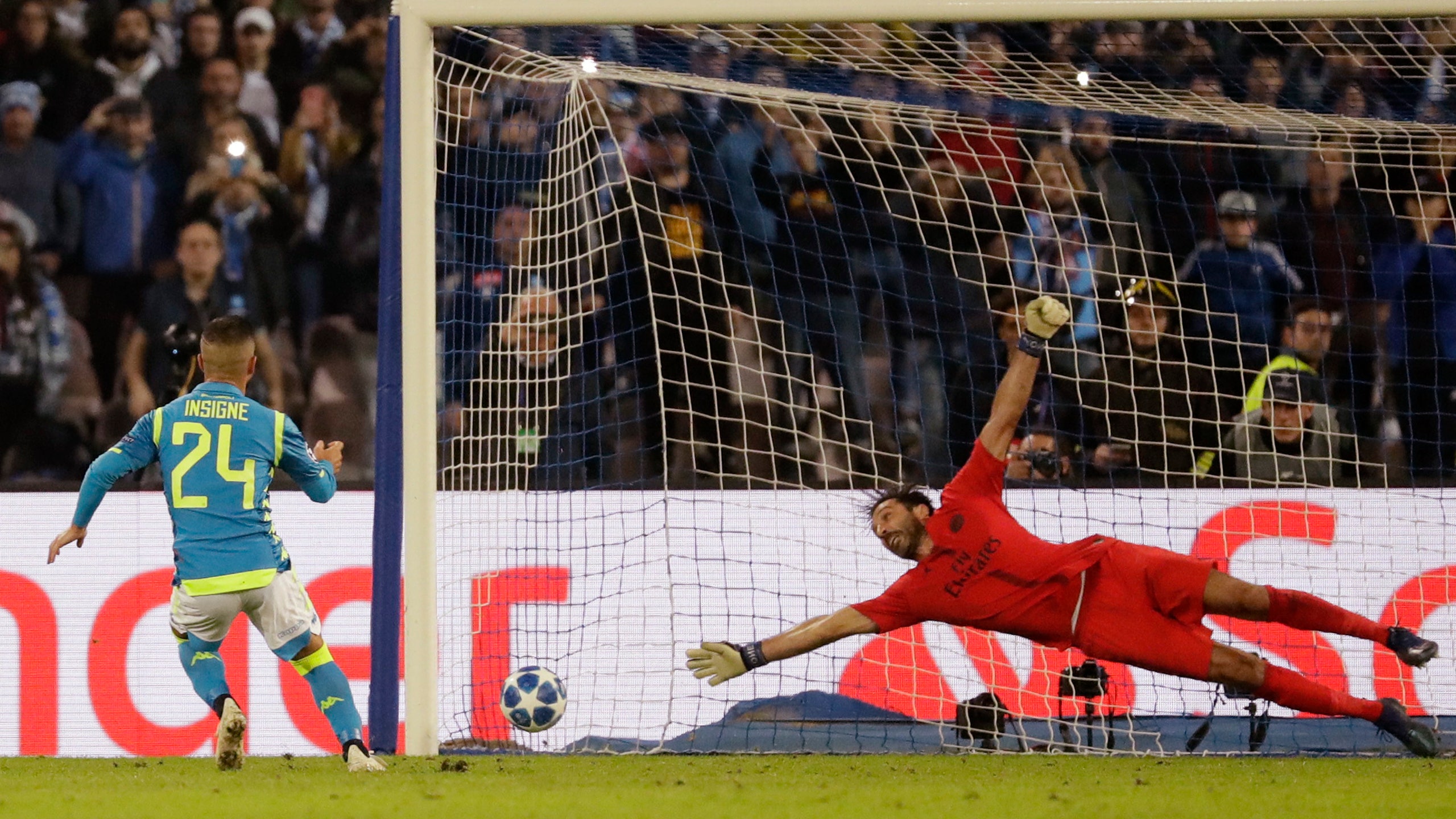 Mbappe and Buffon can't beat Napoli in Champions League
November 6, 2018
NAPLES, Italy (AP) — After 180 minutes, Napoli and Paris Saint-Germain finished dead even.
Following a 2-2 draw in Paris two weeks ago, the teams played out a 1-1 stalemate Tuesday in another riveting Champions League matchup.
While it was PSG which needed a last-gasp equalizer in the first meeting, this time Lorenzo Insigne's penalty for Napoli canceled out Juan Bernat's opener for the visitors.
Kylian Mbappe set up Bernat's goal and Gianluigi Buffon's collision with Jose Callejon earned Napoli its penalty, while Neymar was hardly a factor.
"I've never seen anyone come to Napoli and play easily here. As I told my teammates, I've had a pretty long career and I've won at Napoli twice, so it's pretty complicated," said Buffon, who transferred to PSG for this season after nearly two decades at Juventus. "I think PSG showed today we are a solid team and that's a crucial element if we want to go far in the Champions League."
In an extremely tight Group C, last season's finalist Liverpool and Napoli lead with six points each.
PSG is next with five points and Red Star Belgrade, which stunned Liverpool 2-0 in Tuesday's other group game, is still in contention with four points.
Mbappe had been controlled by Napoli defender Kalidou Koulibaly before he finally broke free down the left flank and pulled back a cross for the advancing Bernat in first-half added time.
There was tension as the teams walked off the pitch at halftime as Koulibaly and Napoli midfielder Allan had to be separated from PSG midfielder Marco Verratti.
Napoli coach Carlo Ancelotti then went to protest to the referee, perhaps because he thought there was more than the single minute of announced added time.
However, it was a deserved advantage for PSG, which controlled for long stretches.
After the break, Buffon showed that he's still — at age 40 — one of the world's most skillful goalkeepers with a series of reflex saves.
First, Buffon deflected a dangerous angled effort from Dries Mertens. Then he made a leaping save to push another effort from Mertens over the bar with his fingertips.
However, Buffon couldn't stop himself from slamming into Callejon when the Spain winger got sandwiched between the goalkeeper and defender Thiago Motta.
Buffon guessed right on the direction of Insigne's spot kick but the Napoli striker's shot was struck precisely into the bottom corner.
Buffon was making his Champions League debut for PSG, having served a three-match ban for his comments about the referee at the end of Juventus' run last season.
Still viewed as a rival from his Juventus days, Buffon was booed loudly on each touch.
Insigne now has three goals in four Champions League matches this season and 10 in 14 games in all competitions this season.
Napoli captain Marek Hamsik made a record 512th appearance for the club.
"Napoli mostly tried to keep the tempo down and slow it down in the first half, but then after going behind they changed their approach and poured forward," Buffon said. "There was a period of adjustment after the break, when Napoli came out fighting and it was only natural to be under pressure. In the end, there was one half each and a draw was a fair result."
---
---