Former USWNTer Heather O'Reilly talks about 'dream' move to Arsenal and the future of NWSL
BY Aaron West • January 20, 2017
Following her retirement from the United States national team, Heather O'Reilly will join the growing ranks of high-profile American stars testing themselves on foreign shores, stepping outside the States for the first time in her career to sign on with English club Arsenal Ladies.

O'Reilly, who won three Olympic gold medals and lifted the World Cup in 2015, played for 15 years with the national team before retiring in September of 2016. Now, at 32, she's decided to open up a new chapter and take on the fresh challenge of playing abroad. One that few Americans had explored until this year, but is becoming increasingly popular and bringing up questions about its impact on the national team and NWSL.

"Playing in Europe was always a dream of mine, and at the end of 2016, there was a time where I looked back at my career and was wondering: 'what are some things that I haven't been able to do?'" O'Reilly told FOX Sports. "I've had a wonderful career, and I've accomplished a lot; over 200 caps with the US team, I played at my dream university, but certainly, one thing still on the bucket list was playing in Europe."

In an off year for the national team, with no major tournaments or important qualifiers, current national teamers Alex Morgan and Crystal Dunn have also made the decision to go abroad, to Olympique Lyonnais and Chelsea, respectively, taking advantage of the relative lack of fixtures to test international waters.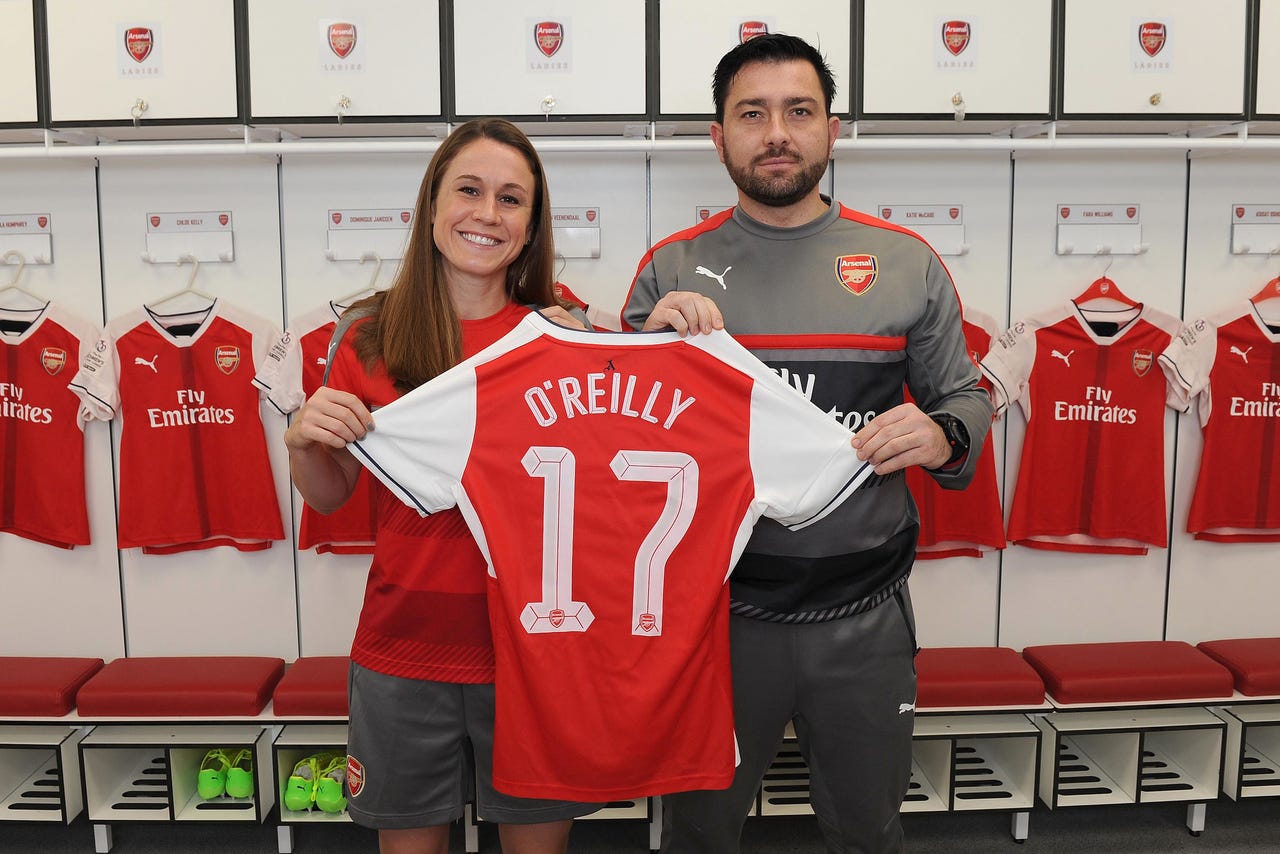 Having spent her entire professional career in the States until now, O'Reilly says she made a personal decision to stay domestic during her time with the USWNT.

Many fans have expressed concern over the number of top players leaving the National Women's Soccer League, with stars like O'Reilly, Morgan, Dunn, and more choosing to test their luck abroad. Their fears are understandable, with the league in its crucial fifth year (the longest any women's league in the States has lasted), but O'Reilly stressed her belief in the strength and quality of the NWSL.

"I'm a firm believer in the NWSL and my experience there. I played there for four seasons, and I think it's a very strong league that will continue to attract top American and international talents."

O'Reilly doesn't believe the departures of stars like herself will hurt the league, but says it was a personal choice to go abroad at this point in her career.

"I certainly believe in the importance of the NWSL, the strength, the quality, the level of play, the fanbase, and the people involved. It's a fantastic league, but for me personally, this was a decision that suited me. In the long term, I think this will genuinely help me be a better ambassador for the US by giving me a global experience and perspective to take home from a world class club."

One of the USWNT's most consistent and beloved players, O'Reilly will certainly be missed in the NWSL and because other stars are making the jump, she is not alone.

The NWSL is now facing an era where there may be a more free exchange of talent coming and going. This can be seen as a huge positive for the future of the women's game in the U.S. -- with some of the top star power bringing back new perspective from experience abroad, as well as international stars like France's Amandine Henry and Brazil's Rosana joining the league. While some have expressed concern for the NWSL, these moves are indicative of a more long-term maturation of the league and will lead to a better product overall, as the U.S. will be forced to compete with foreign clubs to bring in the highest quality players. With attendance numbers steadily growing, things look increasingly promising for the future. O'Reilly got her dream move, just like Morgan and Dunn have also decided to take a chance abroad. This is certainly the start of a new chapter for American women's soccer.


---
---