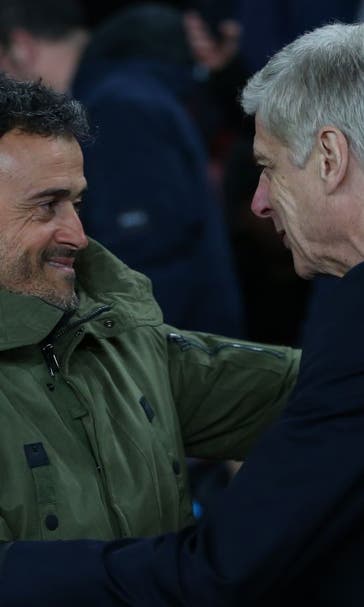 Enrique hails Arsenal boss Wenger as a 'chosen one'
March 15, 2016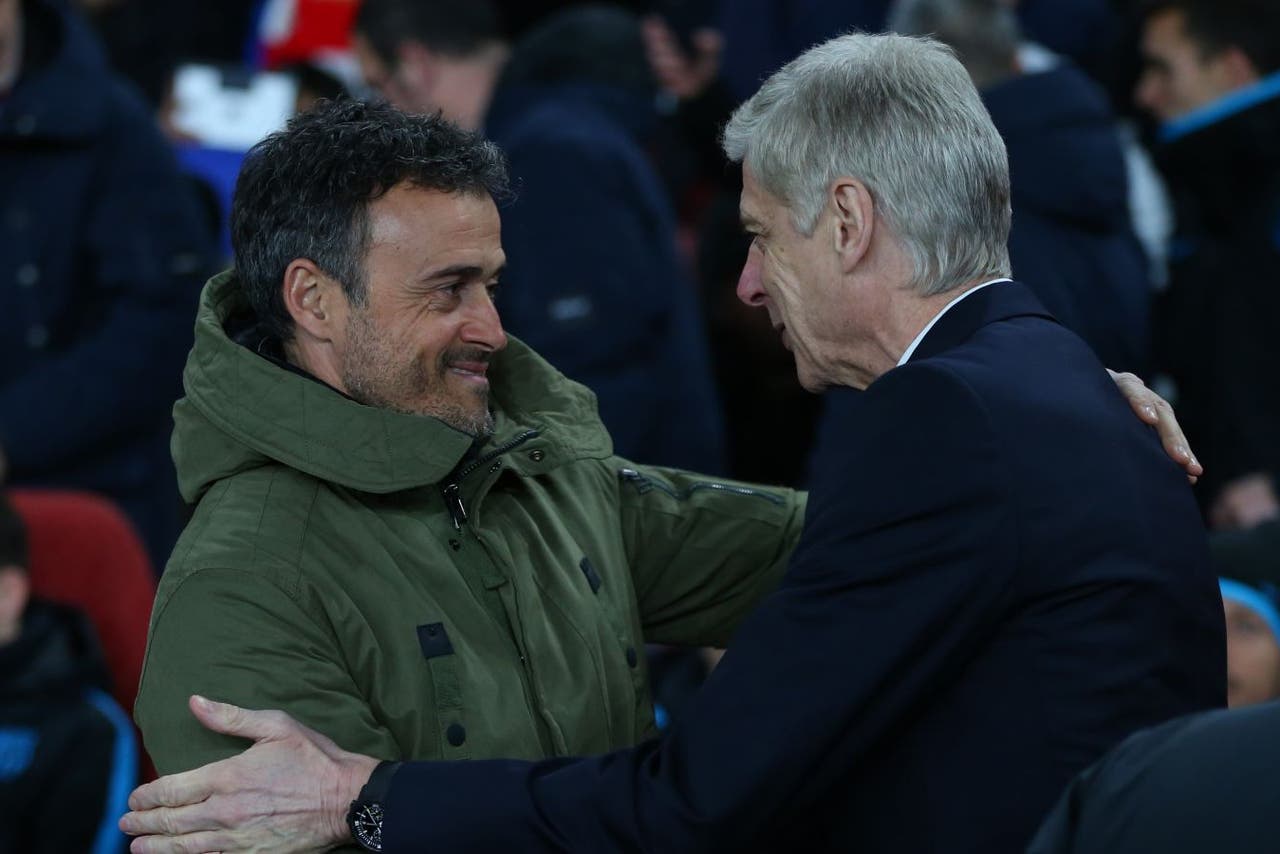 Barcelona coach Luis Enrique has hailed Arsenal counterpart Arsene Wenger as a "chosen one" - despite the ongoing speculation as to his future.
Wenger takes his side, out of form and out of sorts, to the Nou Camp on Wednesday night knowing they need to overturn a 2-0 home defeat to continue on in the Champions League.
A run of domestic form which has seen the Gunners slip from top of the Barclays Premier League to 11 points adrift and ended their hopes of three successive FA Cups has seen the pressure on Wenger ramped up in recent weeks.
The 66-year-old is approaching two decades in charge of Arsenal but more and more of the club's supporters appear to want change - although Enrique believes Wenger's sheer longevity proves he is good enough to continue.
"In the modern era it is impossible," the Spaniard said when asked if he could imagine replicating Wenger's stay.
"It is not the case now with any coach. It means Wenger is a very good coach, no one doubts about that and only the chosen ones can be such a long time in one club - it is because of their good quality.
"I really don't have a deep knowledge to assess the situation of Mr Wenger, but every time there are more coaches out there and more competition and possibilities - the number of teams is always the same but there are more coaches,.
"That is why it is difficult to be 20 years in the same position, and that is why he has done a good job and is at a good level."
Enrique, whose Barcelona side are currently on a 37-game unbeaten run, also feels long-term deals for managers could soon be a thing of the past.
"I would make it so there is never a contract of more than six months," he added.
"The trainer and manager, they have to have that approach - it would be cheaper for the club as well, if you don't like the manager you just change it, you don't spend much money to fire him.
"As a manager, if I'm not happy with what I do and see I'm not helping it makes no sense for me to be a coach. The shorter the better, I think the future is moving in that direction for both the club and coach to decide (whether he stays) every year."
While many expect the Champions League holders to advance with ease against Arsenal - Enrique insists his players will treat the tie the same as any other.
"We are not going to change, the objective is the same as in any match," he said.
We just want to be better than Arsenal tomorrow, if we can that is perfect and we will continue in the competition, otherwise we will have to assess the result we get - no change in our approach, maybe it is a question for Mr Wenger, if his approach changes tomorrow.
"It is obvious that it (the first-leg victory) does have an impact on the second match, the result we got was very good but it is not going to change our approach, training or preparation. The opponent is dangerous and we need to play very well to get to the next round."
---
---