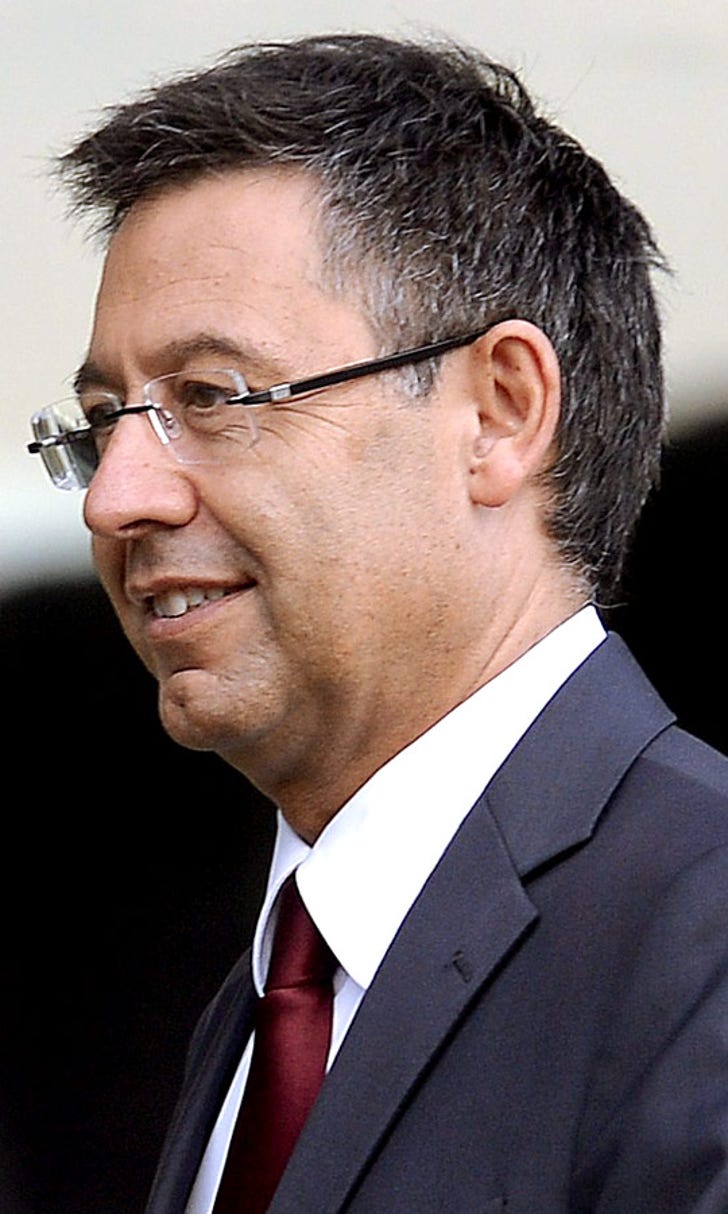 Bartomeu: Barcelona will fight Premier League giants for world's top players
BY foxsports • July 24, 2015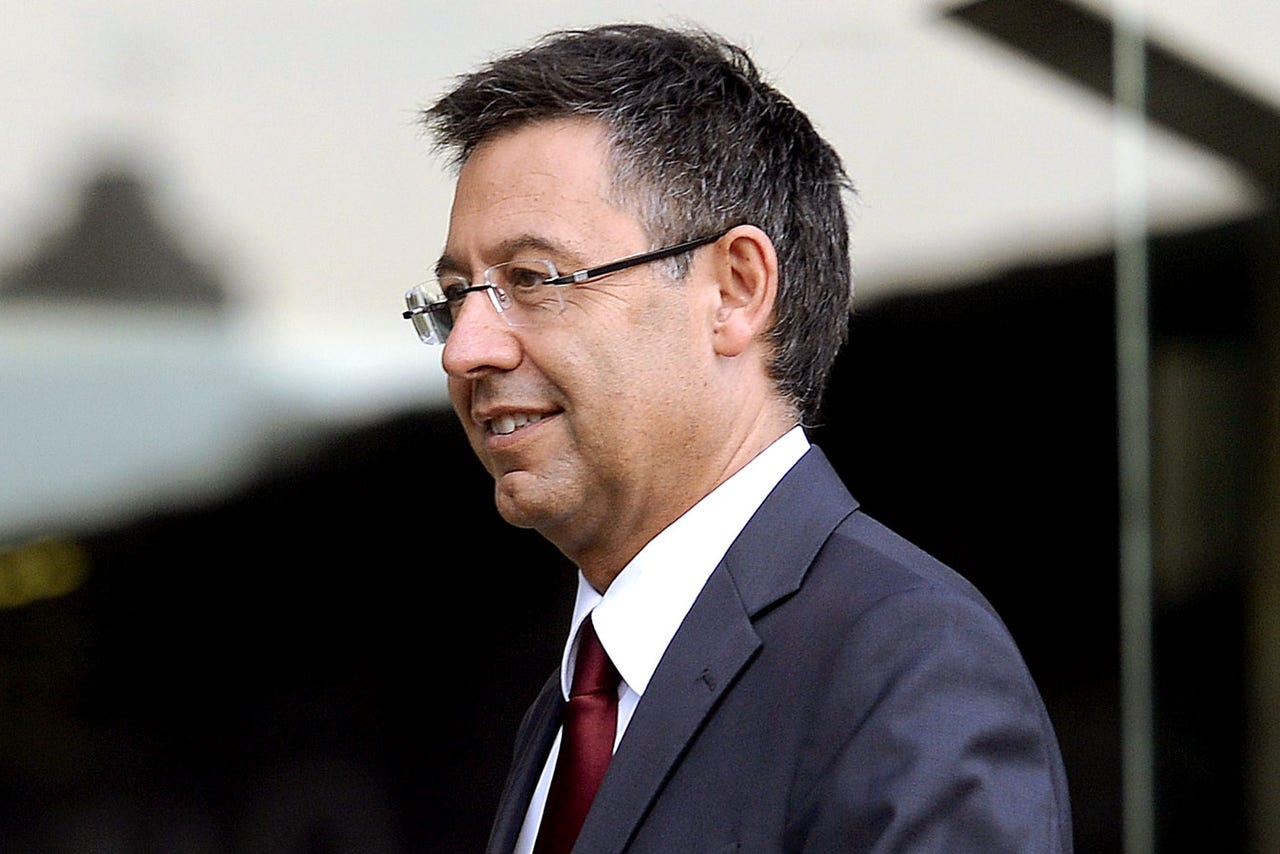 Barcelona president Josep Bartomeu has vowed to fight Premier League clubs for the best players in the world and stop them from dominating the transfer market despite their new-found riches.
The top of the English game is now awash with even more money following the new £5.136billion television rights agreement.
That deal does not kick in until next season, but the knock-on effects are already clear to see.
Manchester City have spent £49million on Raheem Sterling, Manchester United have parted with around £80million and are ready to spend big on the likes of Thomas Muller or Gareth Bale if either player becomes available.
Spanish clubs have traditionally been the biggest spenders in Europe. Real Madrid paid over £80million for Cristiano Ronaldo and Bale recently, while Barcelona shelled out £75million to lure Luis Suarez from Liverpool last summer.
Bartomeu is not scared the Spanish sides will start losing out on the best stars because of the Premier League's new TV deal.
"We are going to fight this," Bartomeu said on the eve of Barca's friendly against United in Santa Clara.
"It's true that the Premier League right now is the best league competition in the world, not only in a sporting way but in terms of income, too.
"The new television rights contract with the Premier League is something that the rest of the leagues, including La Liga, have to follow.
"But we want to have the best players in our league. Barcelona and Real Madrid, we are the biggest clubs in La Liga but also other clubs like Atletico Madrid, Valencia, Sevilla or Athletic Bilbao - they are doing a nice job and I am sure that they are going to try to have big talent too.
"Barcelona's income this year has increased to more than 600million euros, which is a record. No other club in the world has as big an income as Barcelona.
"We work hard, we know that the competition is getting closer so we have to get as much income as possible so we can try to have the best players and we want them to be paid at the level they are."
Bartomeu insists Barcelona will press ahead with plans to redevelop the Nou Camp despite the short-term impact it may have on the club's finances.
"The redevelopment is going to be finished in 2021 and is going to be a big step for us and a nice step for the future because we need a modern stadium which adapts to today's competition, the needs and demands of people today," said Bartomeu, who was speaking at the announcement of FC Barcelona's partnership with Global Citizen and The Bill and Melinda Gates Foundation to collaborate to end extreme poverty by the year 2030.
"Our vision in 2021 is to have the best stadium in the world."
Despite his words, Bartomeu believes United will be a force to be reckoned with in the Champions League this season, partly due to the presence of Louis van Gaal, who has managed Barca on two occasions.
"He is a strong, intelligent and clever man," Bartomeu said of the Dutchman.
"He gets the best that is possible from his players."
The Spaniard thinks his own club will be itching for more success after winning the treble last term.
"Last year was fantastic for us, a wonderful season, probably the best season in our history because we won everything and also with very good statistics," he said.
"This year we have tried to work with the same team but also bring in some players who can give us a bit more competition, like Arda Turan and Aleix Vidal, and also two young players, like Sandro and Munir, they are coming from our B team and this season will join our A team.
"So next year our team will be more competitive. This year we have six possible trophies that we want to win. It's not going to be easy, but we are going to try."
---
---