Zach Mettenberger laughs off J.J. Watt's 'selfie' lesson
BY foxsports • October 28, 2014
Houston Texans defensive end J.J. Watt sacked Tennessee Titans quarterback Zach Mettenberger last Sunday and proceeded to take an invisible selfie with the QB while Mettenberger laid on the ground in celebration.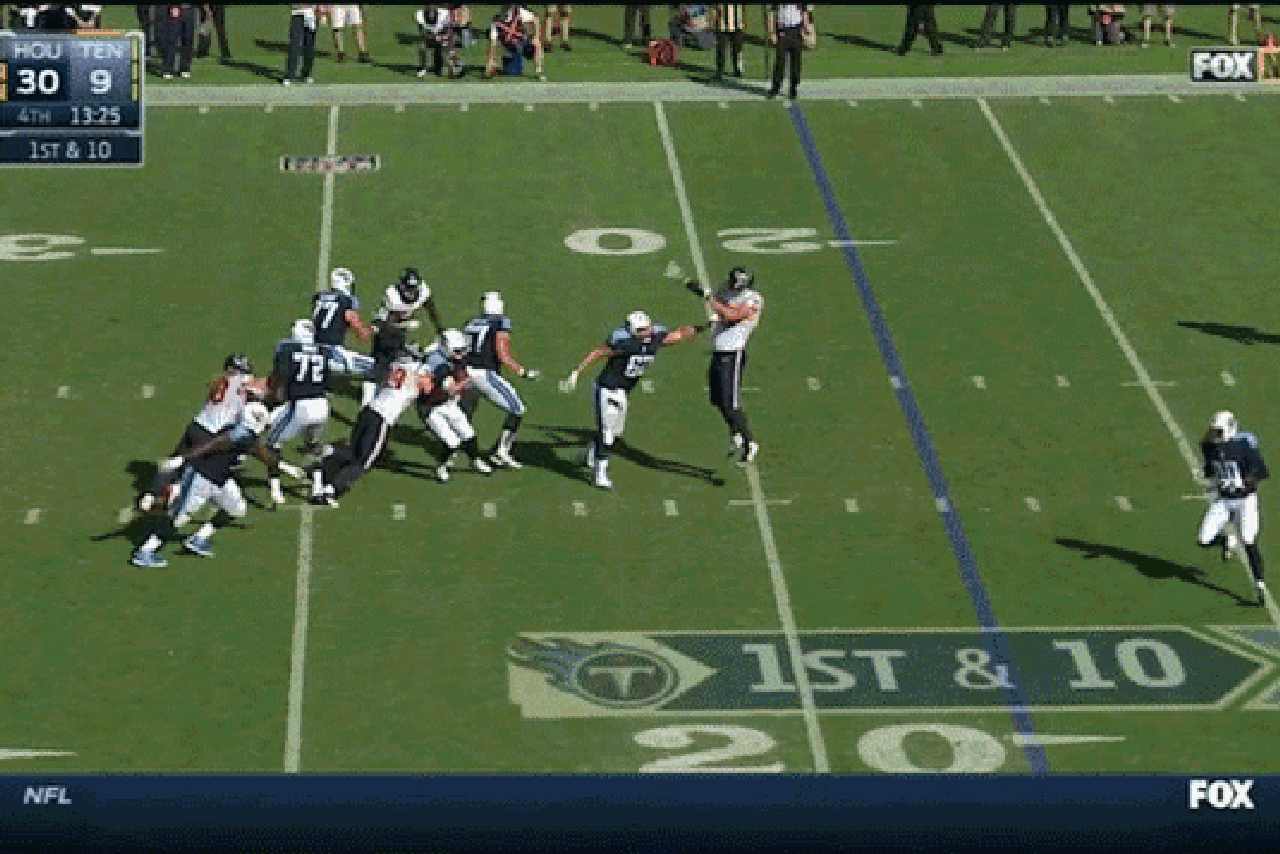 Why? Mettenberger celebrated his first professional career start by posting a series of selfies on social media the week leading up to the big event.
"Kind of a reminder this is the National Football League, not high school," Watt told reporters after the game. "Welcome to the show."
"I take my job very seriously," he continued. "And if I was a rookie quarterback being named the starter for my first time in the league, I feel I could be a little bit more focused than that. So maybe he'll learn from that. Maybe not."
Well, apparently, Mettenberger did not learn from that. "I just kind of laughed it off," he told Jim Wyatt of the Tennesseean Tuesday. "What can I say? The guy is the best defensive player in the NFL, there is nothing I can say to him. So I just need to keep progressing, keep working and we'll play them again."
"He's entitled to his opinion," he continued. "He is a great player and all that. But I know how hard I work, and I know what I am doing here each and every day. And that's something that I can't be concerned about. If social media ever becomes a distraction for me, I just need to give it up. It never has been a distraction."
"If guys in this locker room feel it's a distraction on my part, I'll tone it back. But I don't think that's a problem."
The Texans did end up beating the Titans 30-16, so taking all those selfies certainly didn't help Mettenberger. Do we possibly have a new sports beef brewing?
(H/T Pro Football Talk)
MORE FROM FOX SPORTS SOUTHWEST: 
- Ranking NFL quarterback salaries
- Best college football traditions
- Greatest NBA players without a championship ring
---
---