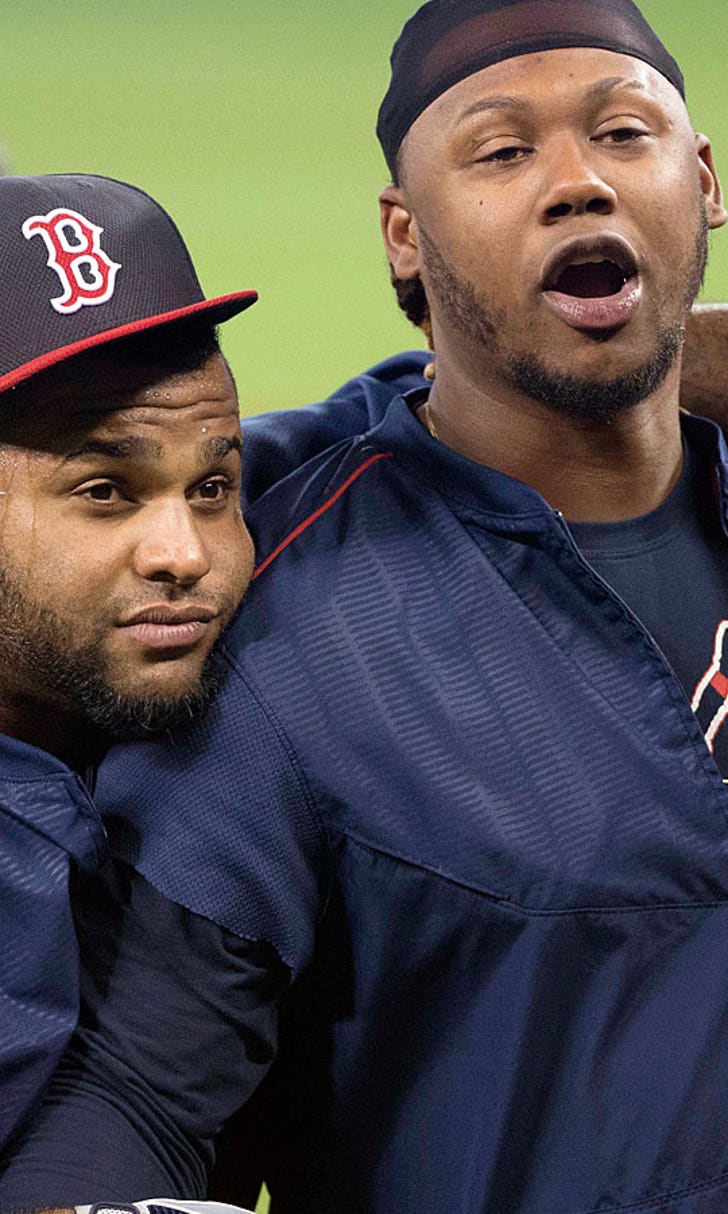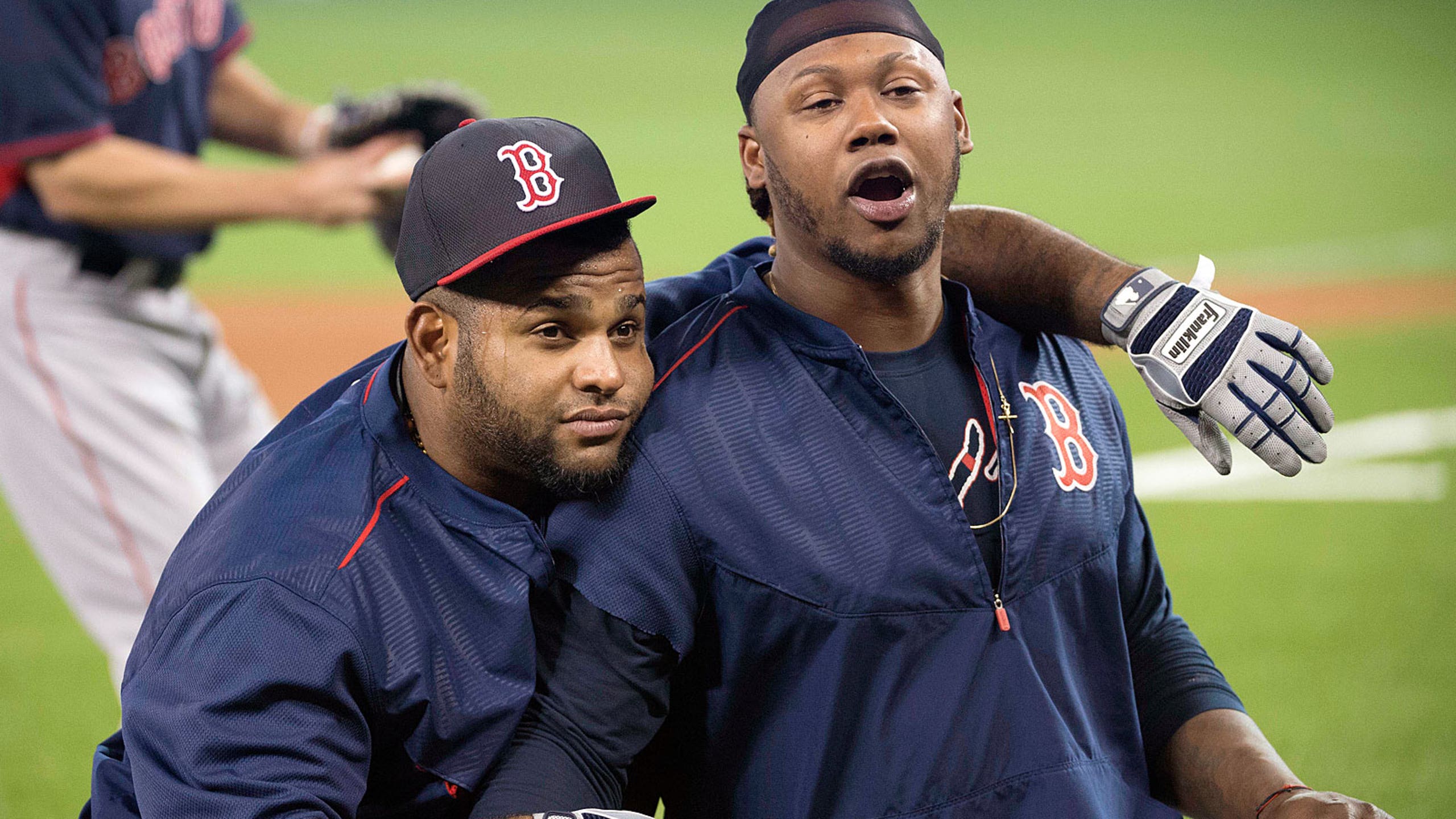 What led to downfall of Red Sox GM?
BY foxsports • August 19, 2015
There's a new trend in baseball: Fire your outgoing GM on a Tuesday. Two weeks ago, it was Dave Dombrowski getting the axe in Detroit, and last week, the Brewers announced they were going to move Doug Melvin out of the top spot in the baseball operations department. Yesterday, the Red Sox joined the Tuesday makeover party, announcing that they were bringing in Dombrowski to serve as their President of Baseball Operations, and as a result, current GM Ben Cherington would be leaving the organization.
So, as we've done the last few weeks, let's take a look at what led to the fall of the Red Sox GM.
Cherington's story is quite a bit different than either Dombrowski's or Melvin's, with both higher highs and lower lows than the others managed to reach. Promoted to the GM position after Theo Epstein left for Chicago following the 2011 season, Cherington's initial impression in Boston was a train wreck. The team dropped from 90 wins in Epstein's final season to 69 wins in Cherington's first year, and there was so much internal strife that the team fired manager Bobby Valentine less than a year after it hired him.
But during that miserable last-place run, Cherington and his staff did one very wise thing: trading Adrian Gonzalez, Josh Beckett and Carl Crawford to the Dodgers for a package of prospects and a mountain of salary relief. It was Cherington's first big move as a GM, and clearing the roster of dead-weight contracts gave the team the flexibility it needed to overhaul the roster in quick order. That winter, the front office reallocated that money to sign a series of mid-level free agents, and hit on just about every single one: Shane Victorino, Stephen Drew and Koji Uehara were significant contributors, and even depth pieces like David Ross and Jonny Gomes helped the team come together.
The result was a worst-to-first turnaround that resulted in a World Series title, the organization's third championship in 10 seasons after not winning one for 86 years. Cherington's spread-the-wealth plan was a massive success, and seemed to put him on the path to a long run with the club. And now, less than two years later, he's being replaced. How did it all go so wrong?
Following the 2013 championship, the team fell apart again in 2014. The narrative most often told is that the team was too reliant on its internal prospects, pointing to the struggles of Xander Bogaerts, Jackie Bradley Jr. and Christian Vazquez as examples of the team entrusting young kids with too large a responsibility while trying to repeat as World Series champions. And it's true that those three did struggle, but laying the responsibility at their feet alone is an oversimplification at best.
The old guys struggled just as much if not more, with newly acquired veterans A.J. Pierzynski, Grady Sizemore and Allen Craig combining with holdovers Drew, Victorino, Gomes and Ross for a total of -1.4 WAR in 1,281 plate appearances. Had Cherington's picks for veterans to fill out the roster perfromed at a higher level, the failure of the young kids to develop as quickly as hoped wouldn't have been such a significant issue.
Like Melvin's problem with the Brewers, the 2014 Red Sox simply weren't able to fill out their roster with decent enough major-league players, and the extremely poor performances from the back end of the roster dragged the team down to a last-place finish. So, after a season in which the team struggled to score runs consistently, Cherington and his staff set out to try and revamp the lineup, and this is where he almost certainly got himself fired.
With a glaring hole at third base, the Red Sox spent $95 million to sign Pablo Sandoval, the consensus top free-agent third baseman on the market. Not content to settle for just one decent hitter to try and inject life into the team's offense, however, the Red Sox also signed Hanley Ramirez for $88 million -- a signing that was a bit odd given that the team had just signed Sandoval. After all, Ramirez's two major-league positions to this point had been shortstop and third base, and everyone assumed that his next team would be shifting him back to the hot corner, given that he no longer had the range required to play shortstop in the big leagues.
Instead, the Red Sox signed Ramirez with the intention of making him an outfielder, a position he'd never played previously. But they already had a full outfield to boot as well, with Yoenis Cespedes, Mookie Betts, Shane Victorino, Rusney Castillo and Craig all under contract and expecting to compete for playing time this season. Bringing Ramirez in made an already crowded situation untenable, meaning that a trade had to be made; the team would trade Cespedes to Detroit for starting pitcher Rick Porcello two weeks later.
That series of transactions could not have worked out any worse. Among the 155 hitters who have qualified for the batting title this season, Ramirez ranks 152nd in WAR, while Sandoval comes in at 154th. The two have combined to hit just .260/.306/.419 while putting up the two worst defensive ratings (according to Ultimate Zone Rating) of any players in MLB. Ramirez has made Manny Ramirez look like a Gold Glove left fielder while hitting like a middle infielder; Sandoval has somehow been even worse.
Meanwhile, Cespedes was fantastic in Detroit, putting up the best season of his career; he's currently at +4.9 WAR with still another six weeks to go. We don't know that he would have succeeded to the same degree in Boston -- he wasn't very good for the Red Sox after they acquired him last July -- but the downgrade from Cespedes to Ramirez has still been remarkably severe, costing the team somewhere in the neighborhood of six wins. That's a disaster, and it doesn't even touch on the financial aspects of the swap.
Rather than retain Cespedes to play left field and invest heavily in a free agent starting pitcher -- like Jon Lester, who took $155 million to join Theo Epstein in Chicago, rather than re-signing with the Red Sox -- the team split its funds between Ramirez and Porcello, who was rewarded with an $82.5 million extension before the season began. Essentially, the organization decided it was better off with two shorter-term commitments to players they saw as above-average contributors rather than committing big money to one star pitcher and retaining a relatively cheap Cespedes for the final year of his contract.
From 2015 through 2019, the Red Sox were willing to commit $183 million to Ramirez and Porcello, getting nine player-seasons from those two players over the five years. If they had matched Chicago's offer to Lester and retained Cespedes at his $10.5 million salary for 2015, they would have been on the hook for $166 million over seven player seasons. Like Cherington did when he reallocated the Gonzalez/Beckett/Crawford money to multiple lower-priced players, the organization bet on a spread-the-wealth approach. This time, though, it has been a complete disaster.
Lester and Cespedes have been worth about nine wins more than Ramirez and Porcello this year. If you added nine wins to the Red Sox current record, they'd be 62-57, tied with the Angels for the second wild-card spot in the American League. And if that were the team's record today, Cherington would very likely still have a job. It is not a big exaggeration to say that the Ramirez signing, which led to the trade of Cespedes for Porcello, is the primary reason why Dombrowski is now in charge of the Red Sox front office.
Cherington could have survived the Sandoval signing. Free agents bust sometimes, even good ones that everyone wants. Just last winter, Dombrowski gave Victor Martinez a $68 million deal to stay in Detroit; he's been worth the same -1.1 WAR as Ramirez, and is one of the primary reasons the Tigers have had a disappointing season. The team needed a third baseman, Sandoval was the best third baseman on the market, and it just didn't work. Such is life.
But the Ramirez signing was another animal entirely. This was taking a guy with noted work-ethic issues and putting him in the outfield with no safety net. Because the team had already signed Sandoval, and had Mike Napoli at first base and David Ortiz at DH, there was no alternative if the experiment didn't work. The Red Sox signed Ramirez on the faith that he could play the outfield, leaving themselves without any real solution if they were wrong.
And the signing essentially forced them to trade Cespedes. They were probably going to do that anyway, but bringing in Ramirez boxed them into a corner -- making it very easy to draw the line from that signing to the trade with Detroit. And when that deal went south. too, it was almost certainly a bridge too far for Red Sox ownership. Those two transactions, paired together, are difficult mistakes to have on your resume while remaining employed.
To be fair to Cherington, the bets on Ramirez and Porcello were the same kinds of gambles he made prior to winning the 2013 World Series. The team won a championship with short-term contracts for players perceived as mid-level talents, stockpiling guys who were underrated by traditional metrics. Porcello and Ramirez cost more than Victorino and Dempster, but they followed from the same philosophy of using the team's resources to build a deep roster of good players rather than betting on a smaller group of highly compensated stars. Except Ramirez and Porcello haven't been good players this year, and when you compound that with Sandoval's disastrous season and the failures of Wade Miley, Justin Masterson and Joe Kelly in the rotation, it's hard to sustain belief that the process is sound in the face of so many bad results.
I'm generally of the opinion that the Red Sox general philosophy was sound enough; the Cardinals have been winning for years with deep rosters of above-average players even while letting guys like Albert Pujols go land big-money contracts elsewhere. And it's unreasonable to expect a team active in free agency to bat anything close to 1.000 on its free-agent signings; any team spending big money on free agents is inevitably going to end up with some bad contracts. But signing Ramirez to play the outfield, necessitating the trade of a similar-and-cheaper player who you knew could at least field his position, was likely an unnecessary risk.
And failing to have a backup plan available -- not just in place, but even possible in case Ramirez as an outfielder didn't work -- is on Cherington. Every GM has to take risks in this game, but this was too big of a risk to not have an out for. Apparently, in this case, the backup plan for the experiment not working was to find a new GM.
---
---