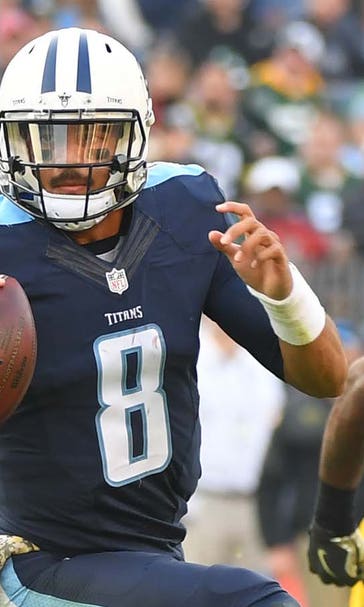 Upon Further Review: Packers at Titans
BY foxsports • November 14, 2016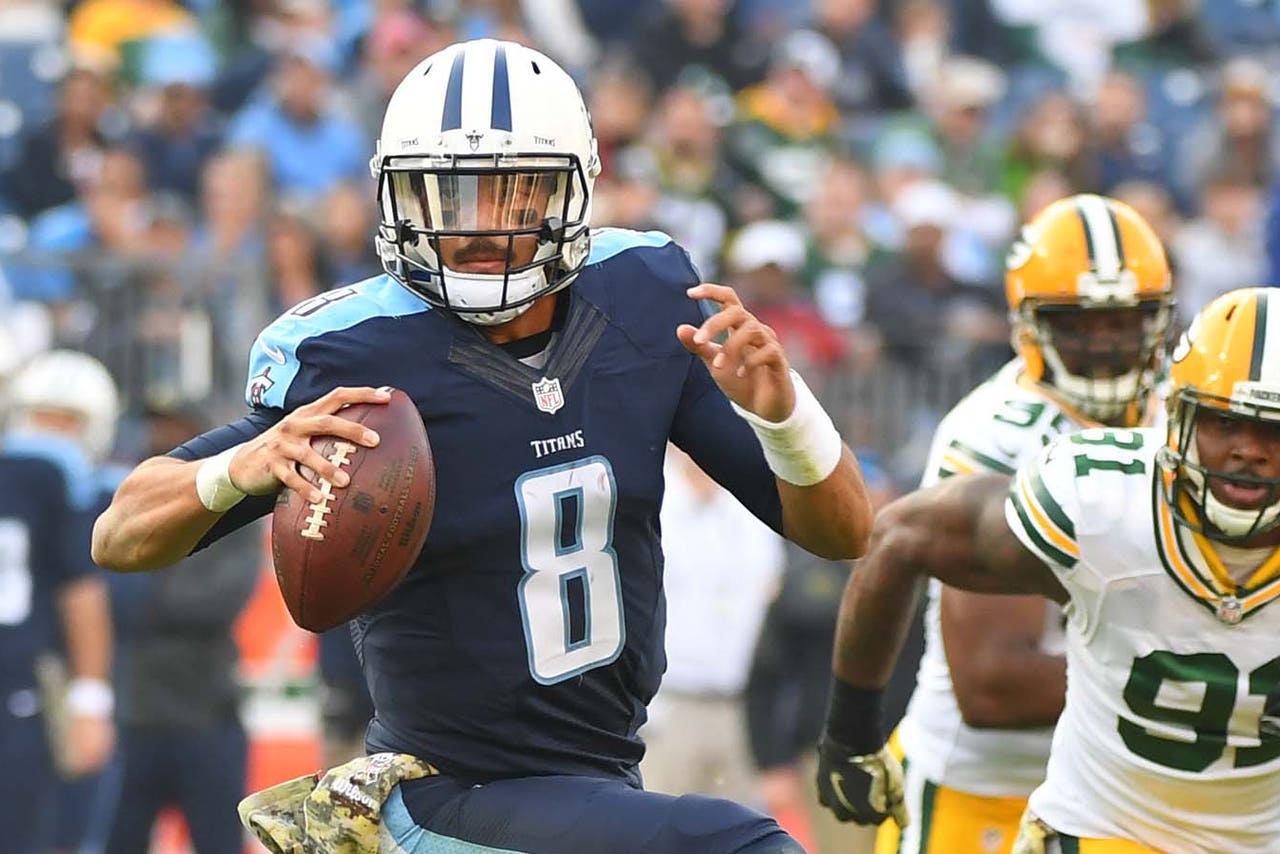 It may be time to panic.
The Green Bay Packers are 4-5 for the first time since 2008.
After a pair of losses to the Indianapolis Colts and Atlanta Falcons that were decided by a combined six points, the wheels finally fell off in Nashville.
Green Bay gave up 21 unanswered points in the first quarter, as quarterback Marcus Mariota and running back DeMarco Murray eviscerated their shorthanded defense, dealing the Packers a 47-25 road loss.
It was the fourth time in the Packers' last five games that they've allowed more than 30 points.
James Starks returned to the lineup, averaging 4.71 yards per carry after missing four games, but was held to just 33 yards, as quarterback Aaron Rodgers attempted to lead a futile Packers comeback through the air.
SUNDAY SCHOOL
-- The Packers are below .500 through nine games for the first time since 2008. They finished the season 6-10 that year, missing the playoffs. They fell to 5-6-1 in 2013, but made the playoffs anyway.
-- Rodgers' was the Packers' offense, completing 31 passes on 51 attempts for 371 yards, two touchdowns and two interceptions.
-- Rodgers scored another rushing touchdown Sunday, his third of the season, and remains the only member of the Packers -- active or injured -- to score one.
 -- The Titans opened with a brash onside kick that set Green Bay up in enemy territory on their first possession. The Packers gained a total of six yards on the ensuing drive, all of which came courtesy of Starks, before punting it away.
-- Mariota carved up the Packers' secondary in the first quarter, racking up 196 yards and two touchdowns on his first 10 pass attempts of the game.
-- Rodgers leaned on Jordy Nelson throughout, targeting him a career-high 18 times.
-- Versatile offensive weapon Ty Montgomery's role in the offense evaporated with the return of Starks. Montgomery rushed three times for nine yards and logged two catches for 11 yards on two targets.
DULY NOTED
-- The Packers' run defense has been one of that unit's few strengths this season, but they were unable to stop Murray, who ran for a 75-yard touchdown on the Titans' first play from scrimmage. They still ranked No. 4 in the NFL, and are allowing an average of just 85.3 rushing yards per game.
-- Green Bay's pass rush was unable to faze Mariota, despite blitzing the second-year quarterback on 20 of his 29 drop backs. It didn't seem to matter. Mariota completed 13 of his 18 passes on those drop backs, throwing for 200 yards and all four of his touchdowns while registering a 148.1 passer rating.
-- To add a little historical insult to the injury, Mariota was the first player to throw four touchdown passes and no interceptions against the Packers since Brett Favre did it as a member of the Minnesota Vikings in 2009.
WHAT IT MEANT
Again, panic may be warranted. The NFC North is somehow still among the league's most winnable divisions with the Detroit Lions and Minnesota Vikings sitting atop the standings at 5-4, but Green Bay's issues are evident, and their schedule doesn't get any easier. Their road trip continues with a pair of matchups against the high-scoring Washington Redskins and a formidable Philadelphia Eagles squad, before they return to Lambeau to face the Houston Texans and Seattle Seahawks. It's not difficult to imagine the Packers going 1-3 over that stretch, while even two wins would prove costly. The Packers' margin for error is officially zero.
PLAYER OF THE GAME
Nelson may not look quite the same after recovering from ACL surgery, but he continues to power the Packers' passing game. He finished second to Adams with 126 receiving yards on the day, but led the team with a career-high 12 catches. He now leads the NFL with eight receiving touchdowns, tied with Tampa Bay Buccaneers receiver Mike Evans.
DON'T FORGET ABOUT ME
The Packers' defense had a rough day all around, but rookie linebacker Blake Martinez managed to stand out regardless. Martinez had a career-high 10 tackles (seven solo).
THAT MOMENT
After beating the Packers on the ground with a 75-yard touchdown run, Murray opted to beat them through the air. The Titans running back became the first non-quarterback to throw a touchdown pass this season, finding tight end Delanie Walker in the end zone for a 10-yard score that pushed their lead to 14-0 in the first quarter.
THIS NUMBER
47 points -- The Packers' defense surrendered 47 points to the Titans, the most they've allowed in a single game since 2008. Green Bay has allowed 47 or more points just 21 times in their history, and have just one win in those games.
THEY SAID IT
"I think we have faith in everyone in this building, when we get back to work on Wednesday, that we can turn it around." -- Wide receiver Jordy Nelson
"It's just one game." -- Linebacker Julius Peppers
"Guys were ready, we just didn't come to play early." -- Wide receiver Davante Adams
WHAT'S NEXT
Next up for the Packers is a road matchup with the Redskins, who are fresh off a 26-20 win over the Vikings. Led by quarterback Kirk Cousins, Washington has the league's No. 3-ranked passing offense at 294.4 yards per game, a matchup that could present more problems for the Packers' secondary.
---
---