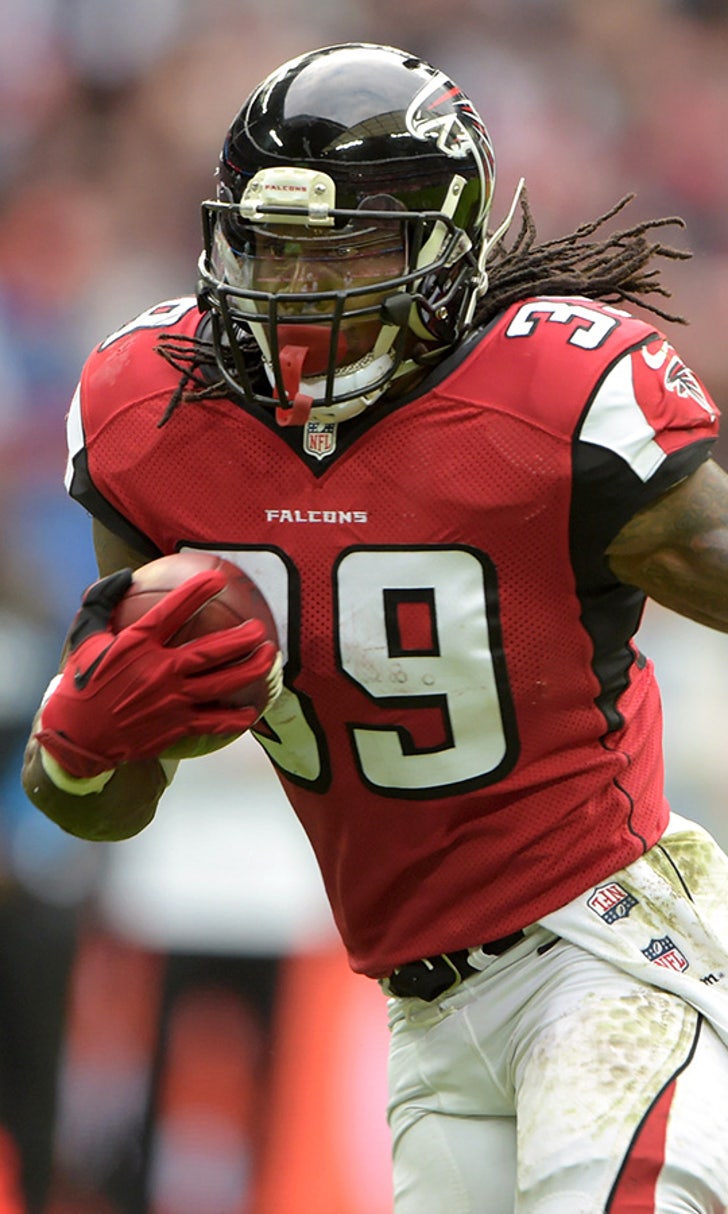 Three adjustments for the Falcons on their bye week
BY foxsports • October 28, 2014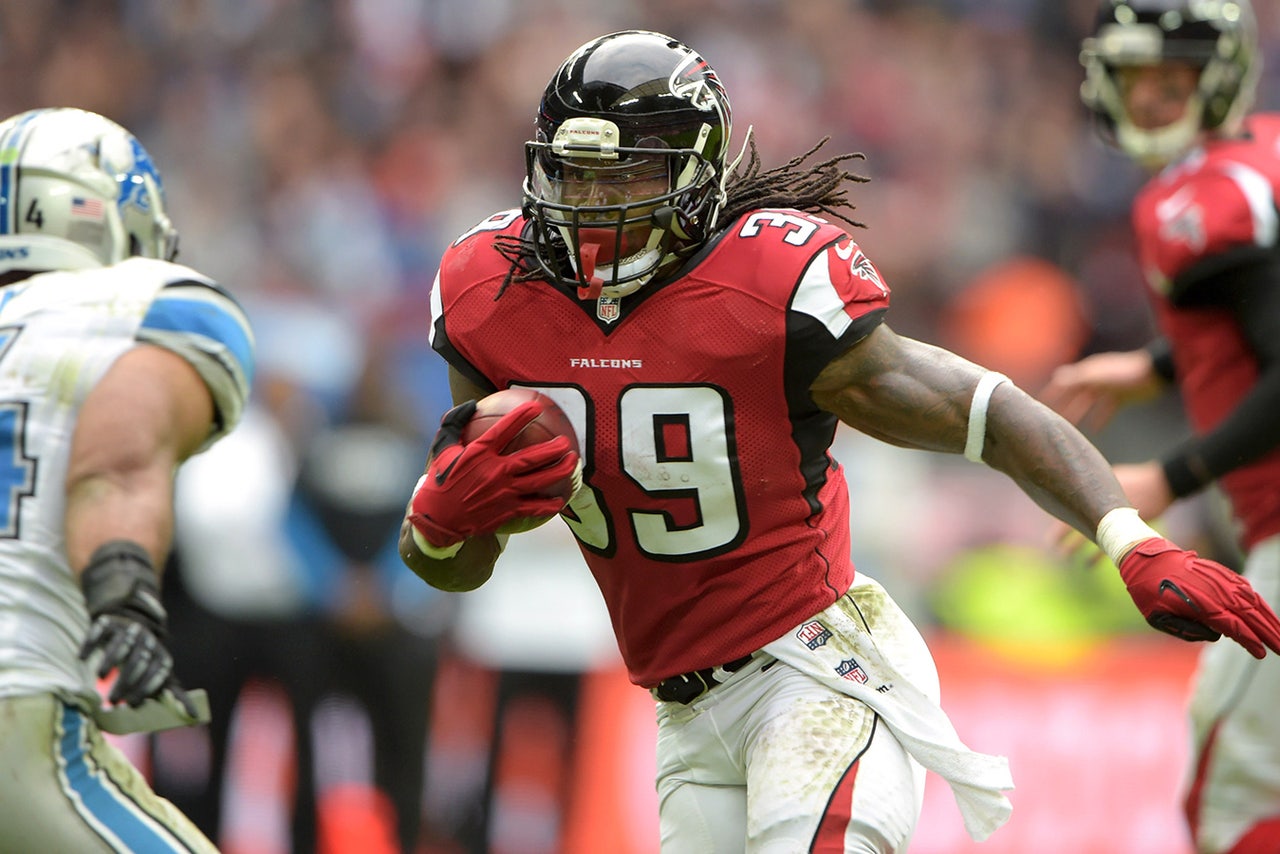 ATLANTA -- The Atlanta Falcons spent the offseason trying to beef up on both the offensive and defensive lines, and prove to the NFL that last season's 4-12 record was an anomaly.
At the midway point of the 2014 season, the Falcons are exactly where they were a year ago; at 2-6 with little reason to believe a rebound in the second half of the season is coming.
The team isn't giving up, however.
"We're just trying to get a streak and get one," head coach Mike Smith said during a press conference on Monday. "That's the number one thing. I think we all are aware of what's going on in our division. We know that it's a race that's not been taken over by any one team. We still have an opportunity, but we can't worry about that race. We have to worry about getting a win."
Whether one win can turn into many, that's a factor that remains to be seen. But the coaching staff will spend countless hours trying to find ways during their "week off" to get back to winning football games.
Here are three ideas for the Falcons:
Through the first eight games of the season, Atlanta ranks eighth in yards per game (375.6), seventh in yards per play (5.96), third in punt return average (12.5 yards per return), second in red-zone scoring (76.47 percent) and fifth in goal-to-go situations (83.33 percent).
Those are all extremely good numbers.
On the flip side, Atlanta ranks 24th in time of possession (28:09) and just 14th in points per game (24).
For a team that moves the ball so well, and scores when it reaches the red zone, there aren't a lot of points to show. And since the Falcons don't hold onto the football for long stretches of time, on average, it seems like this offense isn't getting enough red-zone opportunities.
Atlanta is fantastic once it crosses an opponent's 20-yard line. And Devin Hester gives the Falcons good field position on punt returns. This offense just isn't coming up with sustained drives.
The Falcons must find a way to do more on offense in between the 20-yard lines.
The Falcons have four healthy running backs, an enviable roster situation.
But the combination of Steven Jackson, Antone Smith, Devonta Freeman and Jacquizz Rodgers is coming up short on a national scale. The Falcons average 95.6 yards per game as a team; only six teams are worse on the ground.
Jackson is obviously the bell cow in the Atlanta backfield, and he deserves to carry the brunt of the load. The most he's carried the ball this season is 18 times against the Lions. Jackson averages 11.9 carries per game.
After Jackson's almost 12 carries per game, the Falcons have tried to distribute 8.5 carries each game between the other three running backs. None of the trio has stepped up remarkably well.
Outside of three long touchdown runs (a 17-yard trot by Rodgers in Week 1, and two explosive plays of 38 yards and 48 yards from Smith in Weeks 3 and 4, respectively) no one has crossed the goal line. And in the last four weeks, the trio has averaged 4.5 yards per carry, but only one has truly shined.
Freeman has 68 yards on 11 carries since Week 4. At 6.18 yards per carry, that's a healthy clip. But he's only getting two to three carries per game on average.
Instead of containing Freeman's 6.18 yards per carry average to three carries per game, the Falcons should give him more carries and take away from Smith and Freeman, who together have averaged 3.3 yards per carry since Week 4.
Smith and Rodgers should still be part of this Atlanta offense, though. Instead of carrying the football, both should be utilized more frequently in the passing game, especially Smith, who with three touchdown catches is tied for the team lead in scoring receptions.
The Falcons have carried the ball up the middle 16 times this season. That's not very often, as only two teams have rushed up the middle less frequently.
On the opposite end of that spectrum, San Diego leads the NFL in rushing up the middle. The Chargers have done it 106 times. But here's the problem, and maybe both teams should listen.
Atlanta averaged 5.38 yards per carry on its 16 rushes up the middle. That's the best run per carry average in the NFL on plays in that direction. The Chargers rank 27th at 3.24 yards per carry up the middle.
The Falcons should point Jackson toward those "A" gaps more often in the second half.
For another directional change the Falcons can make, Atlanta should look at its short passing plays in the middle of the field.
Only five teams have thrown the ball short in the middle of the field more often than Atlanta's 57 plays. But there's a problem with the results of this oft-used play call.
The Falcons gain 5.7 yards per completion on short passes over the middle. Only one team has had worse results. Matt Ryan is also only completing 66.7 percent of his passes to that area of the field. That completion percentage ranks 21st in the league.
Atlanta is doing much better throwing short left (7.86 yards per completion, 75.6 percent completion rate) and long right (13.8 yards per completion, 52.9 percent completion rate).
---
---