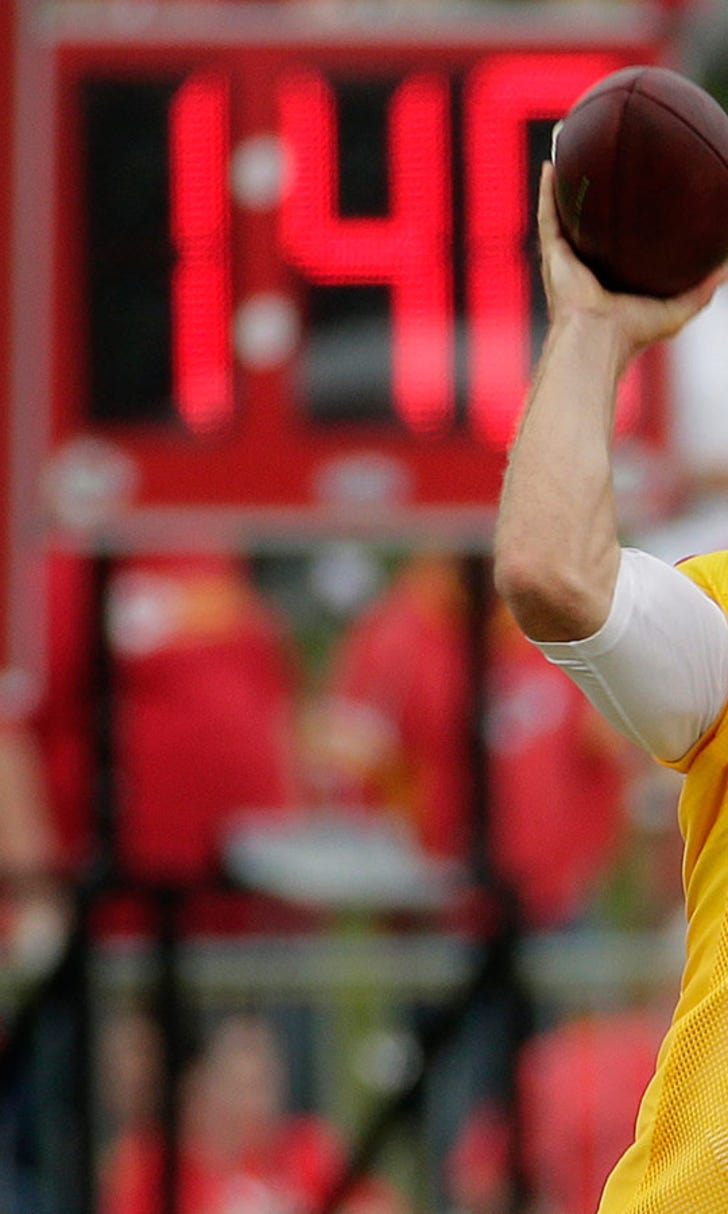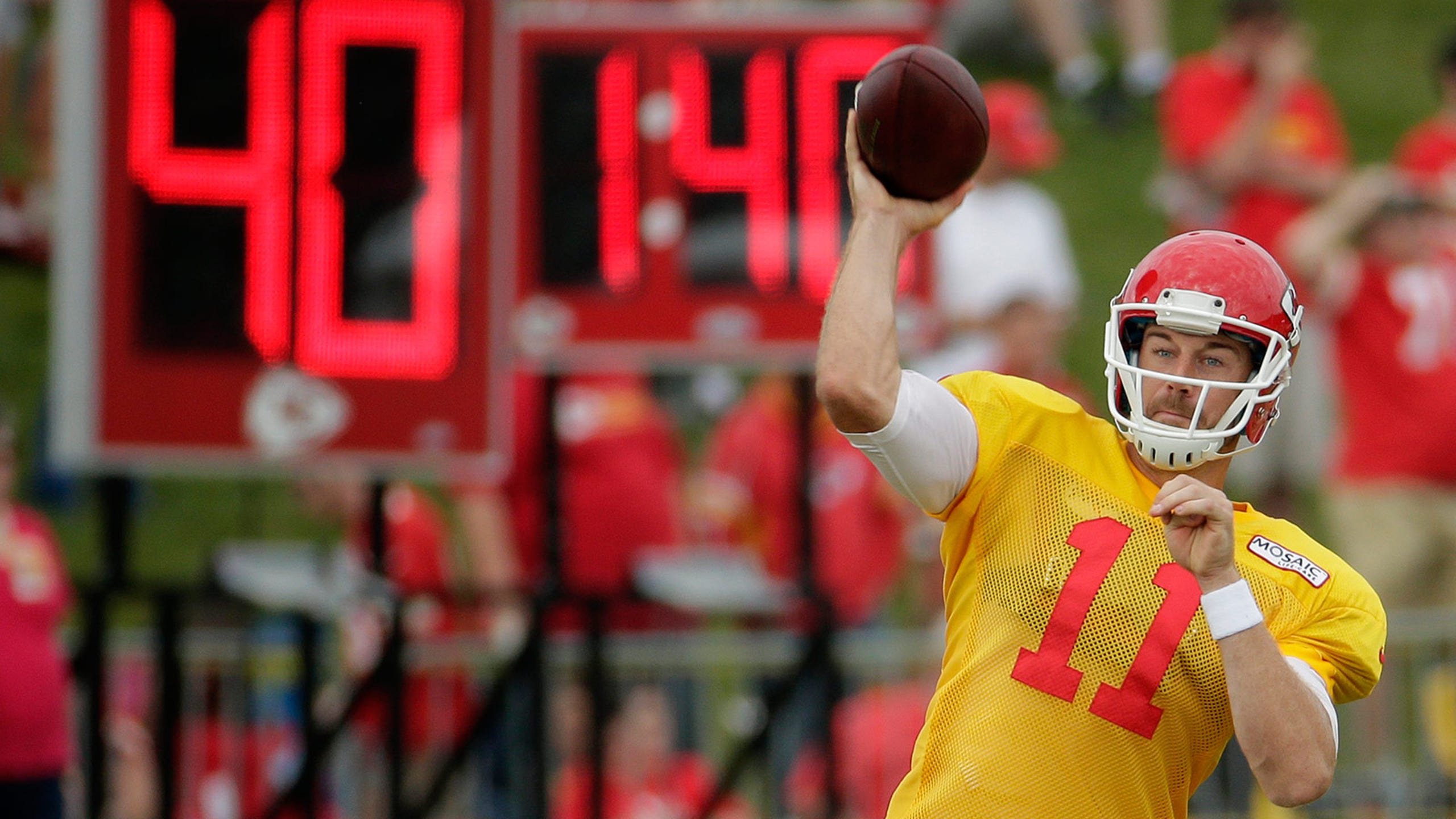 The problem with the Alex Smith talks for Chiefs probably isn't money, kids -- it's years
BY foxsports • August 4, 2014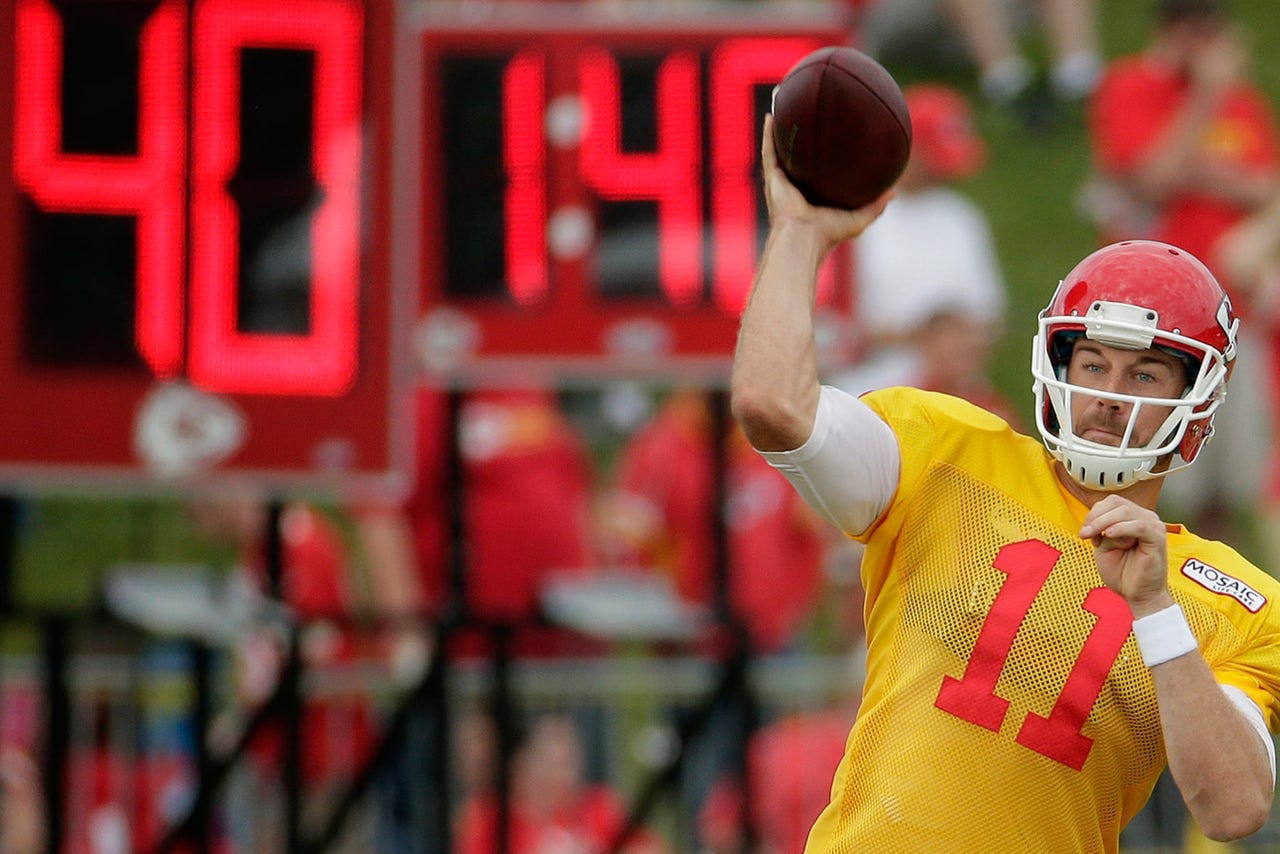 KANSAS CITY, Mo. -- The headline screams "$115 million," and your palms get clammy and you start to sweat, but read the fine print. After Year 2, the Cincinnati Bengals and Andy Dalton are both essentially on a season-to-season deal. They're rewarding him now, sure, with the flexibility to cut bait in 2016.
The message is clear: Here's yours, for another two seasons. If you take us to the next level, you'll be paid like it. If not, we'll start working on Plan B and, hey, thanks for the memories.
So, basically, the Bengals just handed to Dalton exactly the sentiment -- love, but a conditional, qualified kind of love -- most Chiefs fans feel for Alex Smith right about now.
You're better than what we had. You're better than what we have. But let's all have some wiggle room, cowboy, in case you're not better than what's on the table in 2017.
So just give No. 11 a contract like No. 14, and everybody rides off into the sunset with bags of money and goofy smiles. Right?
Well, maybe.
Spitballing here, but we're guessing that length, not dollars, is the rub in the ongoing -- or not, depending on your insider of choice -- negotiations involving Smith, Smith's agent Tom Condon and Chiefs general manager John Dorsey.
Because let's face it: The market value, dollar-wise, is set. Absurd, but set. The line starts at $16 million per annum, which is where Dalton sits with Cincy after Monday's deal, which checked in at a reported $96 million baseline over six years -- most of which Dalton may never see.
Smith, who turned 30 on May 7, is scheduled to make $7.5 million in base salary and is coming to the end of a three-year, $25.25 million deal that was signed in San Francisco.
Dalton, 26, is 30-18 as a starter since 2011 with 80 touchdowns thrown in 48 regular-season games. Smith is 30-9-1 with 53 scores in 41 tilts. The bar for quarterbacks classified as "pretty good" rests in another tax bracket now. There's no turning back.
And lookie who's coming to town Thursday night for the Chiefs' preseason opener at Arrowhead Stadium: Dem Bungles.
Hiya, Red!
"To be honest," Smith told reporters when told about Dalton after practice at Missouri Western State, "I had no idea they were even talking or that was happening."
Riiiiiiiiiiiiiiiiiiiiiiiiiiiiiiiiiiiiiiiiiiiiiiiiiiiiiight.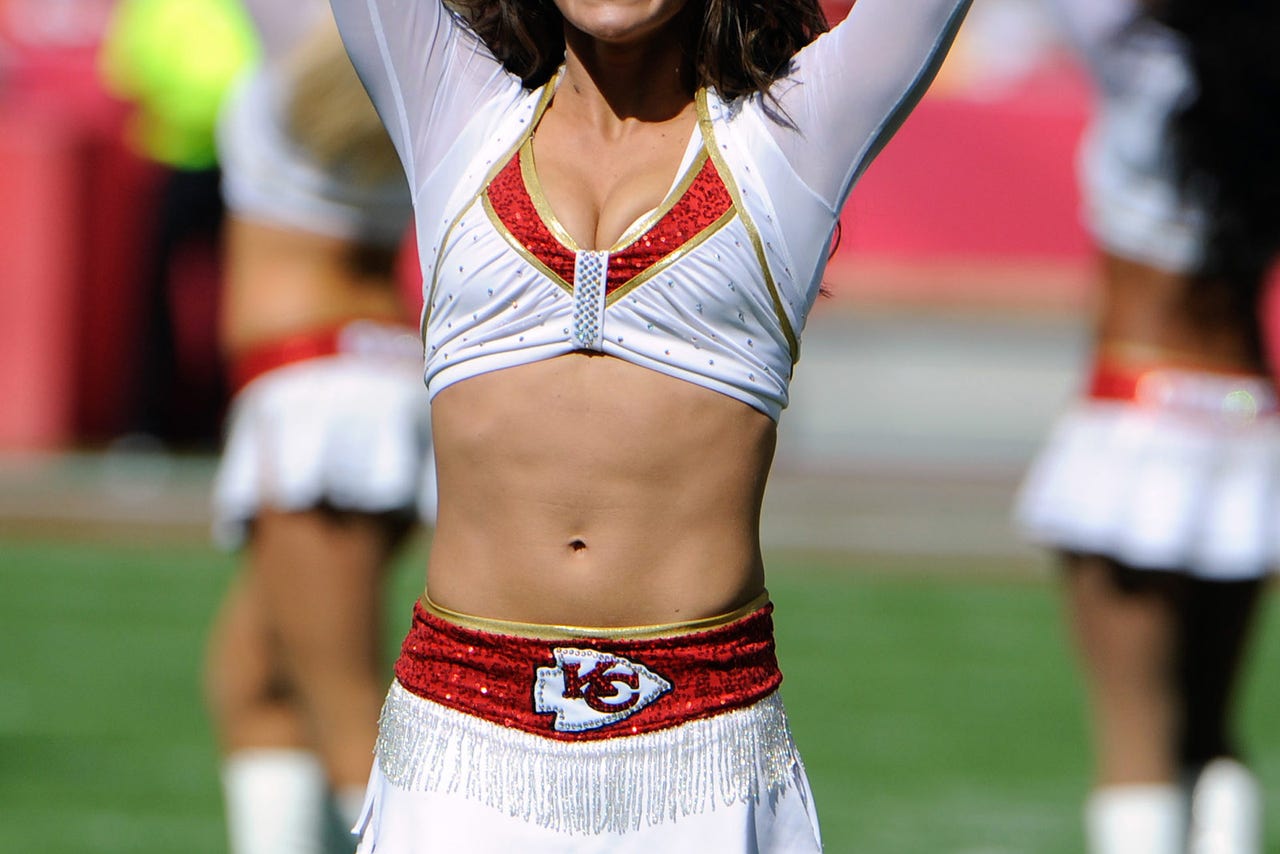 NFL CHEERLEADERS: Check out our gallery of sideline shots from around the league.
"Pay Alex Smith What the Market Bears" isn't the issue here.
"How" and "For How Long" are.
Smith has given signals, directly and indirectly, that he'd like this to be his final pro contract -- and that's the nugget that probably puts Dorsey in more of a bind than the inflated dollars already going at the position.
Money, No. 11's got. Money, he's already had: As the No. 1 overall pick in 2005, Smith's first deal was reportedly for $49.5 million over six seasons, $24 million of which came guaranteed.
That probably means a five-year commitment of some form, then, from Smith's camp as a starting point -- and, very likely, a sticking point, too. It's hard to see the Chiefs jumping in on that kind of length unless, as with the Dalton and Colin Kaepernick deals, that length also includes ways for the team to push the eject button after Year 2 or, at worst, Year 3.
If Smith and Condon would give a little on that end, there's an easy, ready path -- again, see Dalton's contract -- for some kind of happy medium. If not, the long game for No. 11 might be to play this season out, take a chance on another round of Pro Bowl-like numbers, brace for the franchise tag for 2015 and try to cash out with a four-year (or more) deal after that.
ProFootballTalk.com reported that the Bengal quarterback's deal, bottom line, is really $25 million over the next two seasons and the per-year new money value ranging from $16-to-18 million, depending on incentives such as snaps and postseason performance.
Dalton's career postseason line: zero wins, one touchdown, six picks, 56.2 career passer rating.
Smith's career postseason line: one win, nine touchdowns, zero picks, 108.6 career passer rating.
"I just found out walking off the field, just to give me a heads-up because I'd probably get asked (about) it," Smith told reporters Monday. "So other than that, I've got nothing for you.
"I don't know anything about it. I'm focused out here on camp, getting better. We've got a game on Thursday. It happens to be against (the Bengals). But other than that, sorry."
Oh, to be a fly at midfield Thursday night.
You can follow Sean Keeler on Twitter at @SeanKeeler or email him at seanmkeeler@gmail.com.
---
---