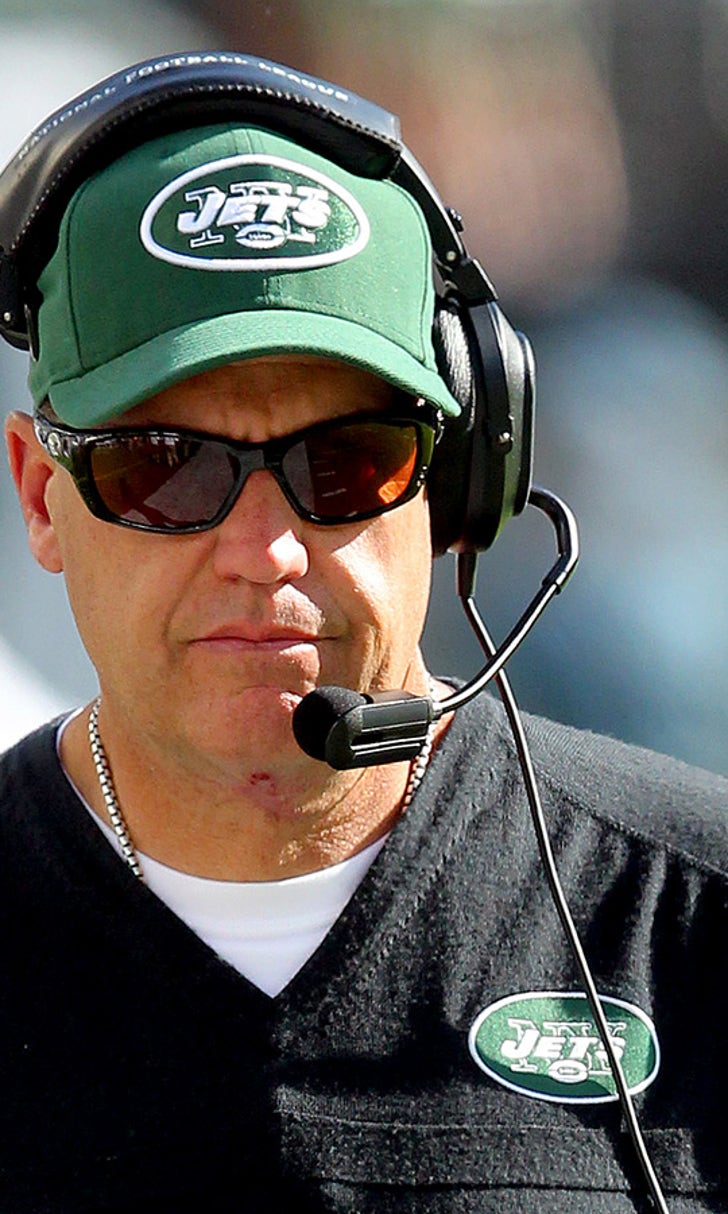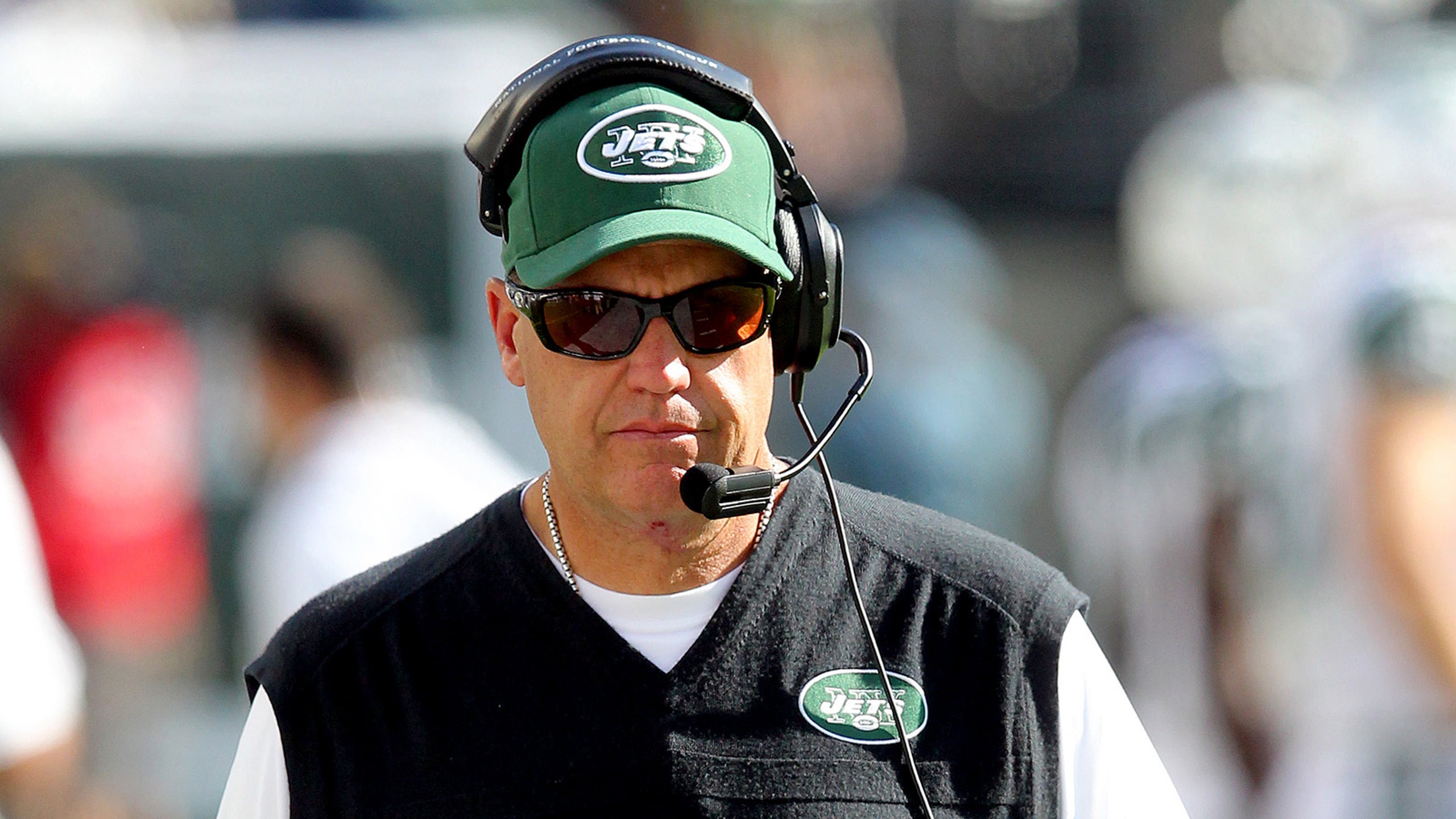 Rex Ryan: 'I'm the right guy' for the Jets going forward
BY Sam Gardner • December 17, 2013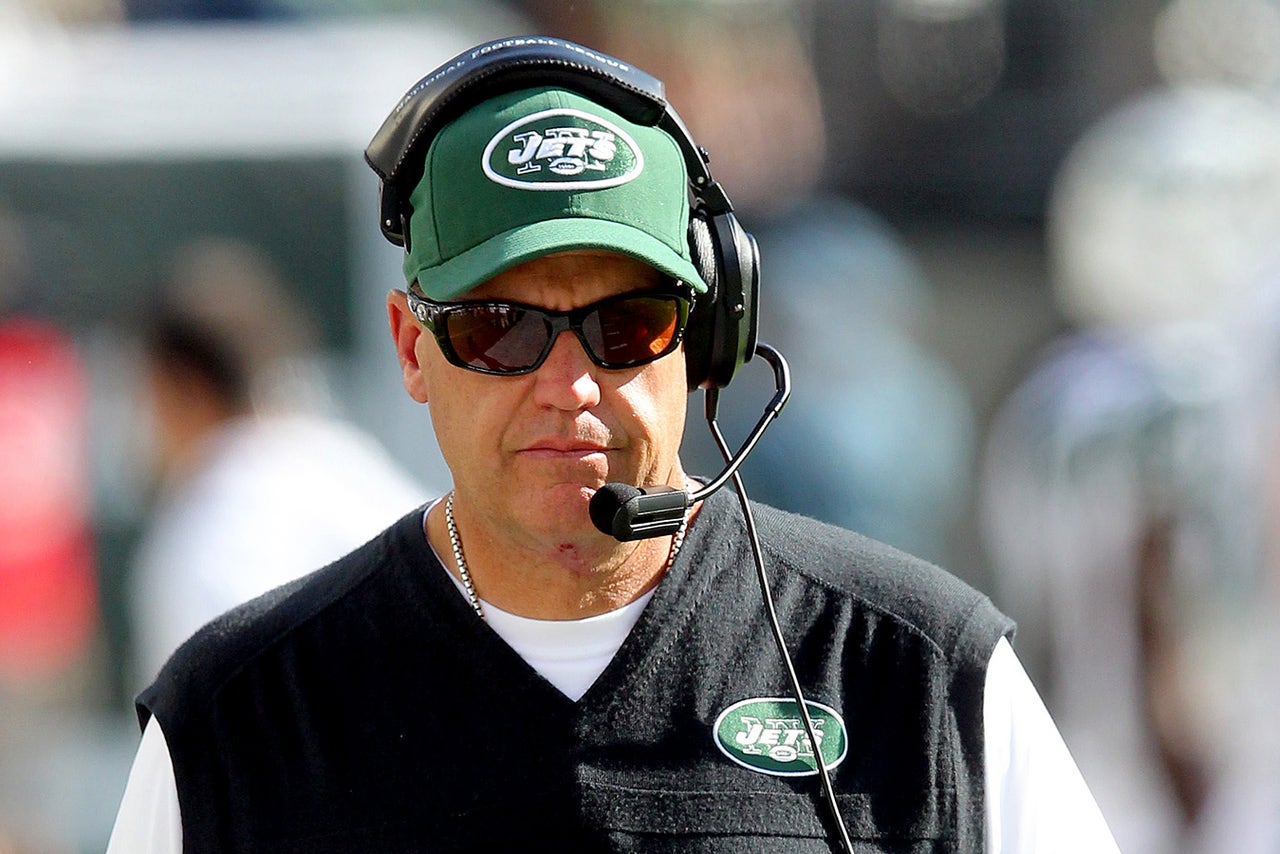 The New York Jets were mathematically eliminated from playoff contention with the Ravens' win over the Lions Monday night, officially kicking of the start of Rex-Ryan-trying-to-save-his-job season in the NFL.
The Jets, 6-10 finishers last season, are 6-8 this year with games against the Browns and Dolphins remaining. They've been hampered, yet again, by inconsistent quarterback play and a defense that has failed to meet the standard set during back-to-back AFC championship appearances during Ryan's first two years with the team.
But when asked by reporters Monday -- while his team still had a chance -- whether he thought he should be back as head coach next season, Ryan responded thusly: "Of course I believe it. Of course. No question, I believe it. There's no doubt about it."
Ryan has never exactly been one to let a thing like reality harsh his mellow, so it comes as no surprise that he's confident in his abilities to lead the Jets to the promised land. But after a third straight season at or below .500, one has to figure owner Woody Johnson's patience is running thin.
However, even if his firing seems inevitable, Ryan has made it clear he will go down swinging.
"I'm a competent guy, even though I know that'll be questioned a zillion times forward and backward," Ryan said. "That's fine. But I know I'm a good football coach. I believe in this team. I believe in this organization. And I'm determined to bring a winner to this team. There's no question about it. And I believe that I'm the right guy for it. I'm not the guy making that decision. If I was, it would be easy.
"I think that this team is on the right path. It might not be reflected in our record right now. I understand that. But I believe this team is going in the right direction."
Now, for some links:
• Is Santa Claus cursing the Mets?
• Josh Sitton is ready for a zombie apocalypse.
• Bootsy Collins made a Christmas song about Peyton Manning:
• Addison Reed was prepared for a trade to the Diamondbacks:
• A Middle Tennessee State wide receiver has been charged with shoplifting a $30 phone charger.
• Gregg Popovich reacting to a group of journalism majors attending a recent Spurs-Clippers game? "Keep them away from me or they'll want to change their majors."
• Then Pop stole Stephen Jackson's headband:
• Brandon Marshall wore slipper cleats during Sunday's game:
• Shane Battier bought Chris Bosh a telescope for Christmas.
• Carmelo Anthony has Mike Woodson's back despite the Knicks' struggles.
• Bust a move, young fella:
• Justin Bieber, golfer:
• Not everyone in the Lakers' locker room is experiencing much holiday cheer.
• Yet another associate of Aaron Hernandez's has died.
• Check out Krystal, with the BCS pun smack talk:
• Guys, I'm telling you, he's totally my cousin:
• Wade Phillips puts penalized Texans players in time out at practice.
• Two Texas schools are canceling classes for the state championship football game.
• A Syracuse blog is raising money to send hundreds of needy kids to the Texas Bowl:
• Rob Gronkowski visited a children's hospital in an elf suit:
• The NBA — where playing with sock puppets happens:
---
---