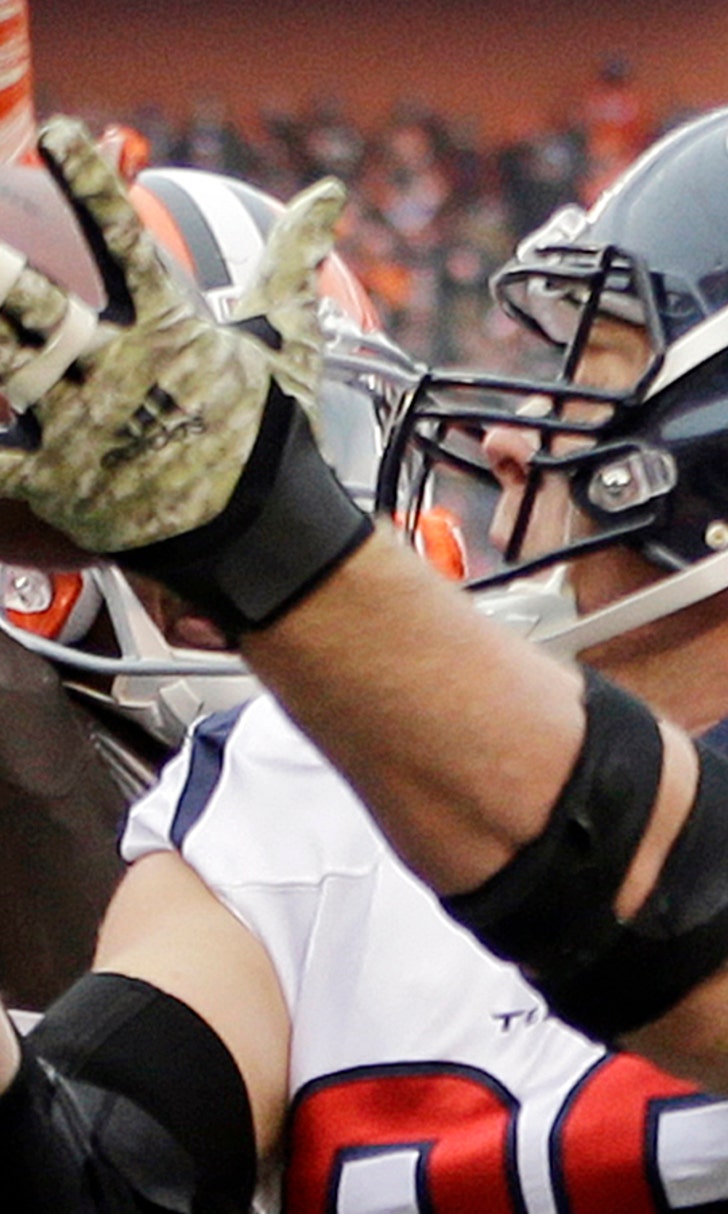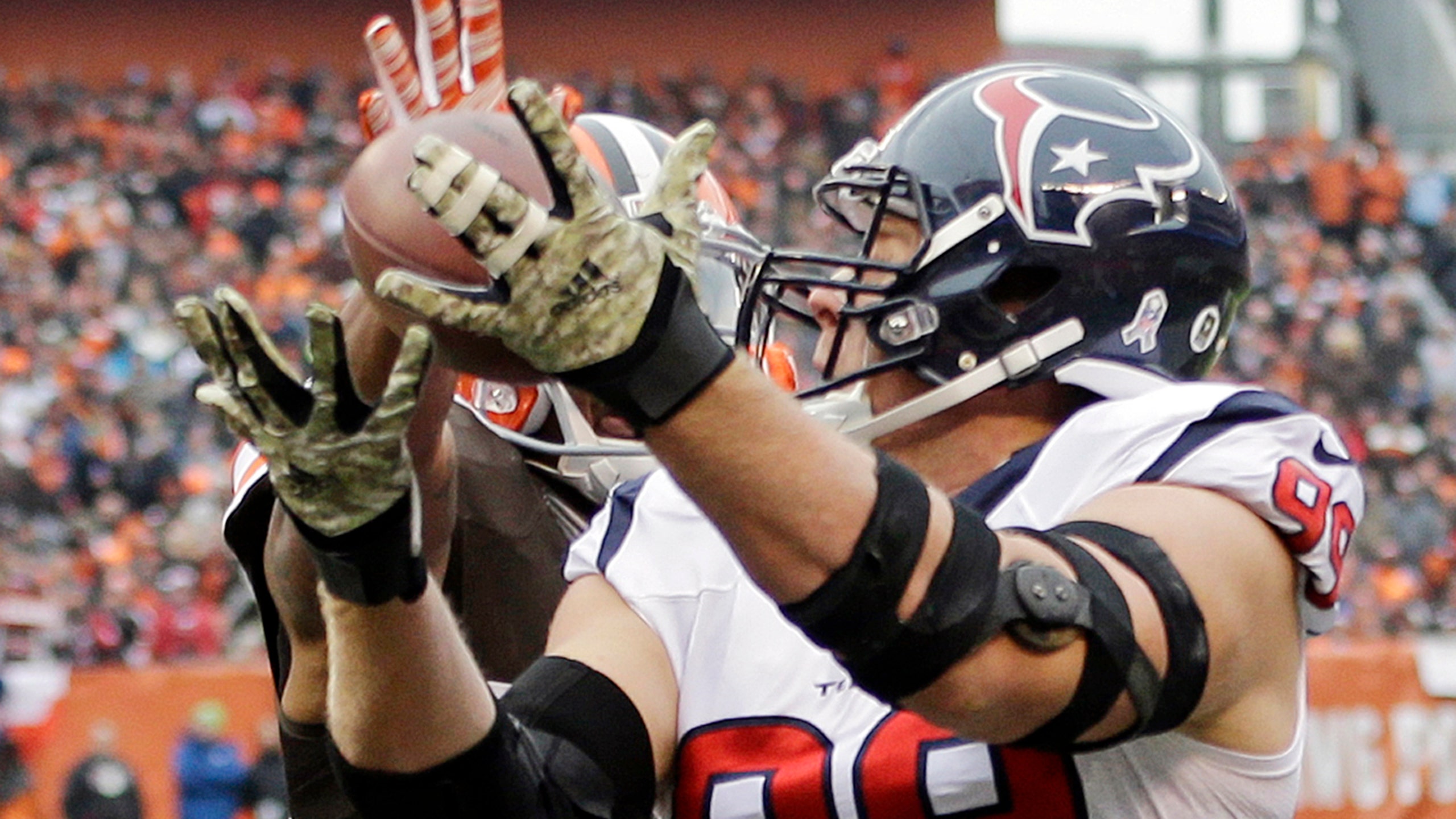 Relentless Watt dominates Browns
BY foxsports • November 16, 2014
CLEVELAND -- It's safe to say J.J. Watt sleeps well on Sunday nights.
Against the Cleveland Browns Sunday Watt showed why opposing quarterbacks, offensive linemen and coaches don't sleep well in the days before playing the Houston Texans.
Relentless and even reckless at times in a 23-7 win, Watt was the best player on the field. He was all over the field, too, catching the game's first touchdown as a wide receiver -- yes, you read that correctly -- and doing his usual damage as a defensive lineman who spends plenty of time in the opposing backfield.
His unofficial line Sunday included five tackles, three tackles for loss, a sack, a forced fumble and a fumble recovery.
That's all.
The stats don't record the time Watt made Browns tackle Mitchell Schwartz come out of his stance early for a false start call or the general havoc he spent the afternoon wreaking on a Browns offense that never got going.
"Any way you can help your team win games," Watt said.
The only two negative plays were a pair of roughing the punter calls on Watt, the second of which came on a fourth and 28 situation for the Browns. It led to the only score of the day for the home team and never should have happened with the Browns offense going backwards.
At that early point of the second quarter, Watt was the MVP for both teams.
"Obviously there are two plays I didn't do, but I will never apologize for trying to make a play," Watt said. "My number was called and I tried to make a play. I wish I had gone a little more to the left.
"The rest of the day? I'll watch and see what happened. I think it was a productive day."
Last week Browns quarterback Brian Hoyer called Watt "a beast...who doesn't stop" and said he's "everything people say he is."
Sunday, Hoyer saw it up close.
The touchdown catch, on a high-arching fade from Ryan Mallett, survived a lengthy replay to make sure Watt controlled the ball and came down inbounds. It was his fourth touchdown of the year, his second on a reception. No NFL defensive lineman has scored four touchdowns since 1948, when Ray Poole of the New York Giants and Los Angeles Ram Jack Zilly each scored four touchdowns.
It's a different game now -- and Watt is a very different player.
"I'm very fortunate the coaching staff and players have trust in me in a situation like that," Watt said.
His fumble recovery came when Brian Cushing stripped Isaiah Crowell in Texans territory on one of the Browns few productive drives of the day. Watt was everywhere the Browns wish he wasn't.
---
---