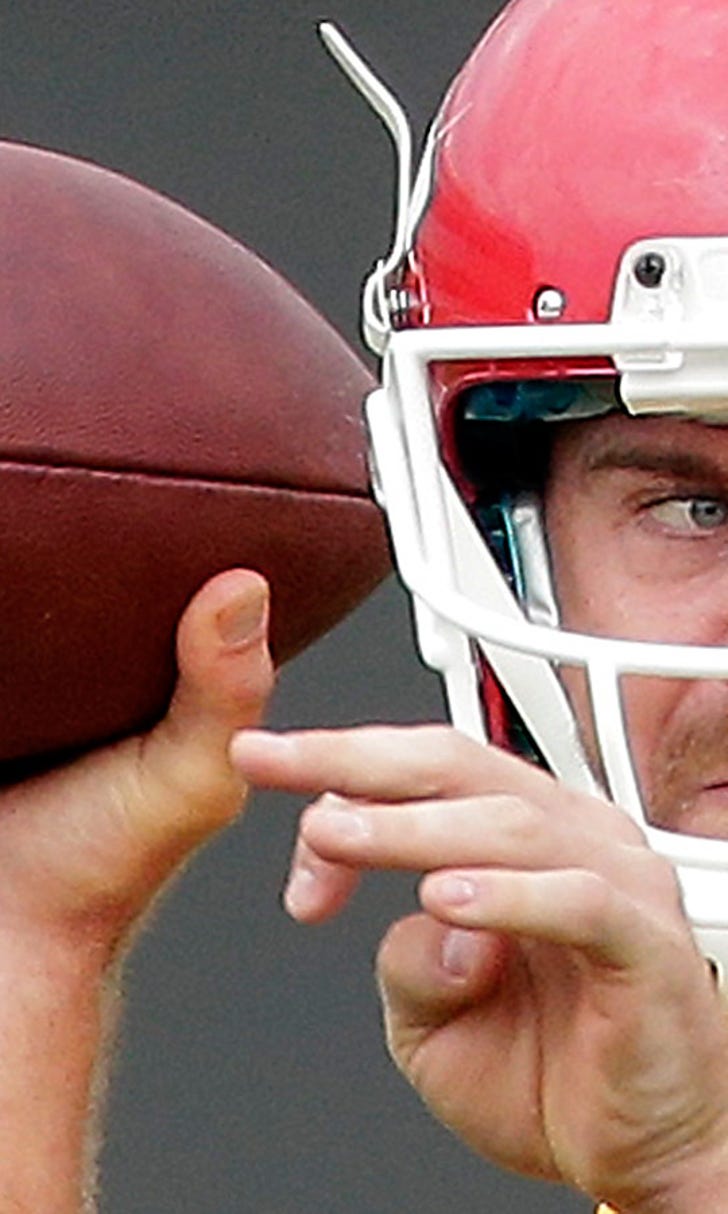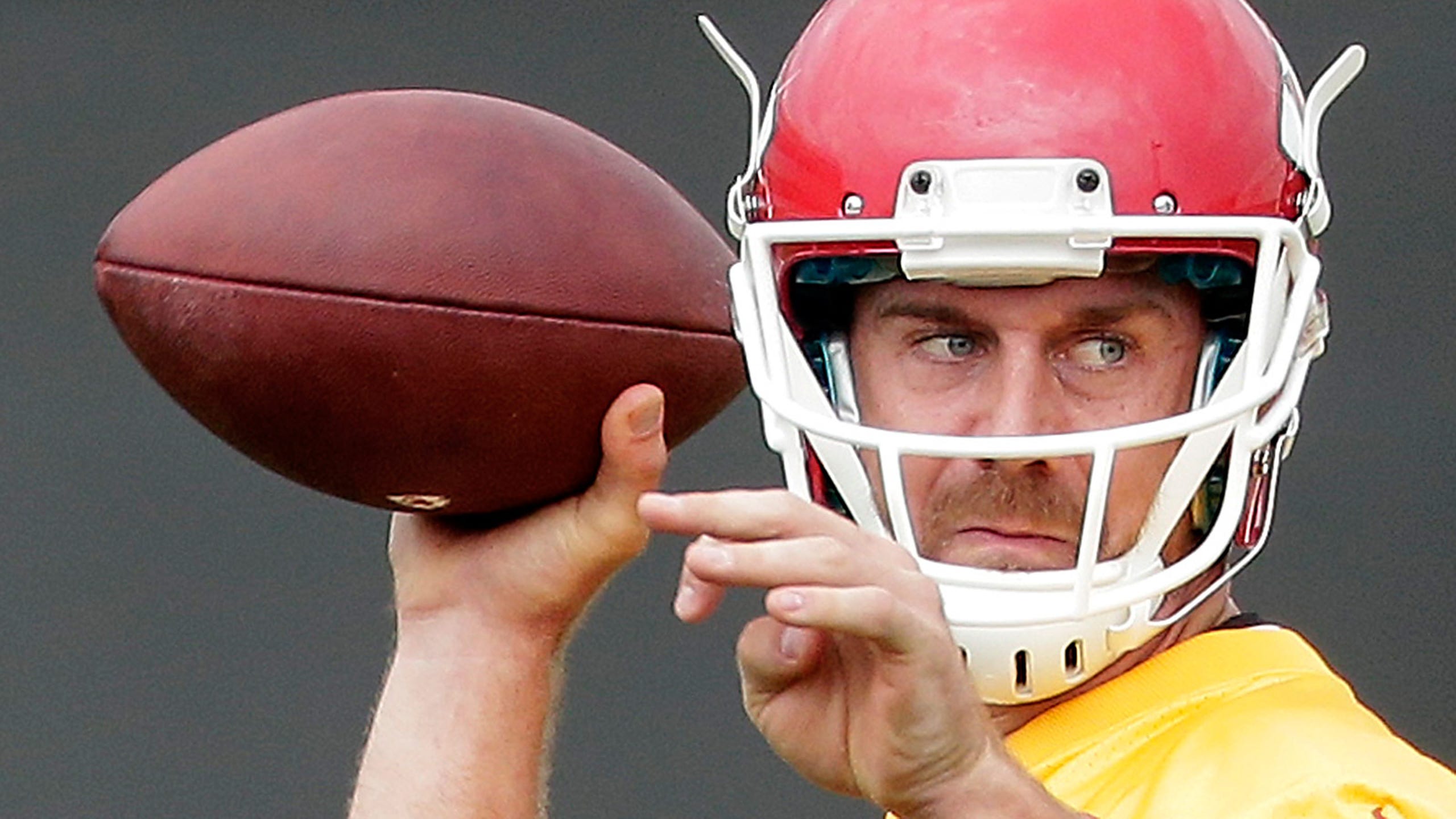 QB Smith says this is best spring he's had with Chiefs
BY foxsports • June 17, 2015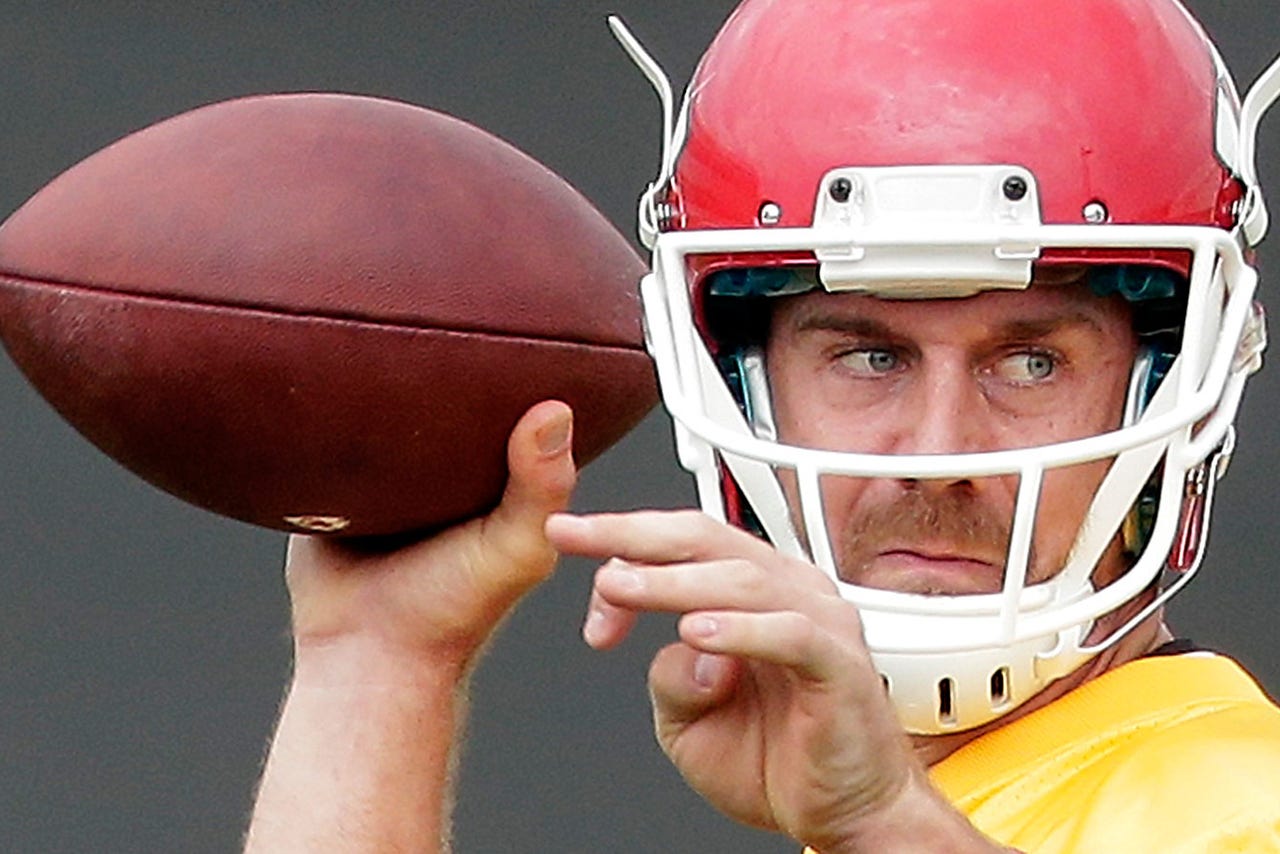 KANSAS CITY, Mo. -- Jamaal Charles joked that is the best spring he's ever had with the Chiefs, largely because the only issue he needed to see the trainers about was getting his toenails clipped.
But here's the thing: Quarterback Alex Smith is rolling with the this-is-the-best-spring-ever club, too. Only for a different reason.
"As far as what we've gotten in, the amount of football we've had in at this time of year, yeah, no question," the Kansas City quarterback offered Wednesday as the Chiefs continued their mandatory minicamp. "It's probably not even comparable to the last couple (springs), with the volume of football that we have (gotten in), especially offensively.
"You know, a greater percentage of our offense is in and yeah, I think we've been able to go out and execute it all, more than we have the last two years. We've been able to go out and make adjustments on the fly, do different things out on the field. Which I think kind of comes with that, with guys knowing the system."
There are caveats, of course. With no contact, the offense is ahead of the defense in May and June, largely because said defense cannot pound on said offense in May or June. Offensive and defensive lines are playing glorified patty-cake in the trenches and defenders are restricted to two-hand touch.
So, yes, Virginia, the springtime, scoring tends to be up.
And yes, you are forgiven for being a tad cynical about glad tidings, given Smith's fiduciary ties to Mr. Dink and Mr. Dunk and the whole no-wide-receiver-touchdowns-in-an-entire-regular-season-for-the-first-time-in-modern-NFL-history thing. If the Andy Gang has earned your love, they have also earned at least a little constructive skepticism.
Or, as they say in a certain state motto: Show me.
"It's fun, especially this spring," Smith said of his toys, old and new. "It's a ton of fun to move (guys) around. Who's going to have the big day? You don't know. I think that's the fun part, even for us, is going out and you don't know who it's going to be, because everybody's had their turn."
Tuesday: Jeremy Maclin. Wednesday: Da'Ron Brown. Thursday: Kenny Cook. Every day, a new face. Every day, a new gold star.
"We probably have the biggest advantage this time of year because we can get the most out of this," Smith continued. "I think the (skill-position) guys on offense, specifically, throwing the football, this is kind of our time of year. We don't have pads, so the run game is really at a disadvantage; it's hard to get a good look. You know the guys up front, the O- and D-line, I mean, they're limited, it's not real football to them. Whereas outside, it's more realistic, that's for sure. I mean, we can really kind of get that sense of timing, you can get a lot of those things, so yeah (it helps)."
It helps to get more time to bone up on timing with Maclin, comparing notes, building up bridges and trust, that unspoken language between them. Ditto tight end Travis Kelce, the Gronk of the Great Plains, who seems to have plenty of new ideas of his own to share with the class.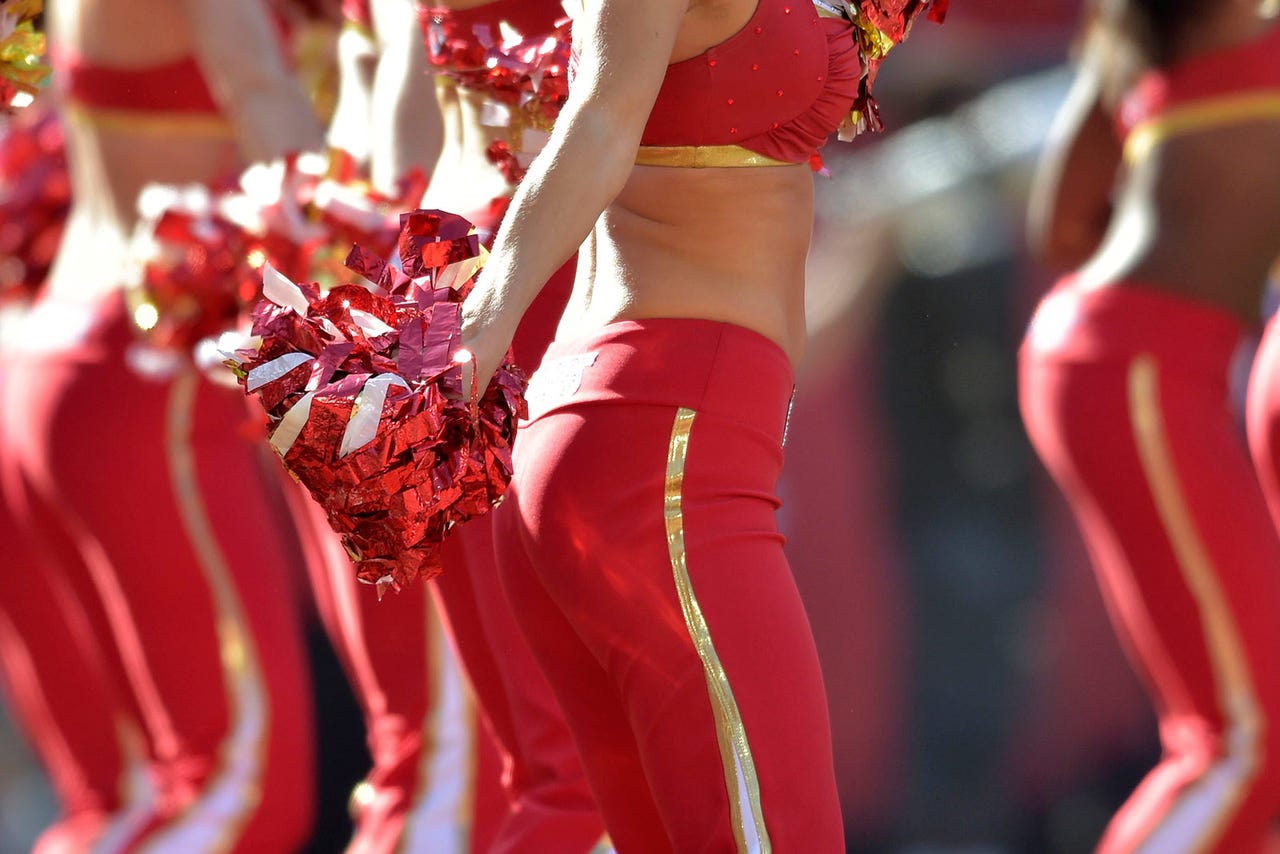 Lookin' good! Flip through our photo album of Chiefs cheerleaders.
"He wants a different route so he can get the football; (Tuesday) at practice I can hear him making calls at the line of scrimmage, because he wants the football," Smith recalled.
"That's encouraging, because obviously, he's a tremendous player, but it's also great to kind of see that confidence there on the field, him calling for when he wants the football. As a quarterback, that's encouraging. You want a bunch of guys out there that are feeling good about their matchups and want the football. Certainly for him, it's understanding that -- as a young guy, sometimes, you're out there and you're just trying to do your job, so to speak -- and for him to understand when he's got the good look and when it's probably coming to him and to be calling for it, it's fun."
More than that, it's progress.
"Oh, for sure," Smith said. "I think that's all part of it -- he's ready for adjustments. He sees all the things we're capable of and certainly, when he's calling for it before I am, that's for sure a good thing."
Now: How do you carry over all that feel, all that comfort, all that sync, once the hit sticks come back into the equation, when the mittens of spring come off for good?
And, well, there's the rub. Literally.
"I think the crazy thing with coach (Andy) Reid is, there's no end game," Smith said. "It's never-ending, because he's always thinking up new stuff.
"Yeah, we've gotten a ton of football in (this spring), and certainly I think -- we get our stats every single day, they come back to us, especially as quarterbacks, and it's not even close as far as this has been our best offseason, for sure, as far as any number in the passing game, whatever you're looking at: completion percentage, touchdowns, accuracy, all that stuff. That all gets studied and we get all those stats back, (and) even from last year, (it's) a huge step. A significant step."
Smith won't go so far yet as to guarantee at least one touchdown to a wideout in the autumn, when it counts. But he sure as hell likes his odds. Likes his options, too.
You can follow Sean Keeler on Twitter at @SeanKeeler or email him at seanmkeeler@gmail.com.
---
---