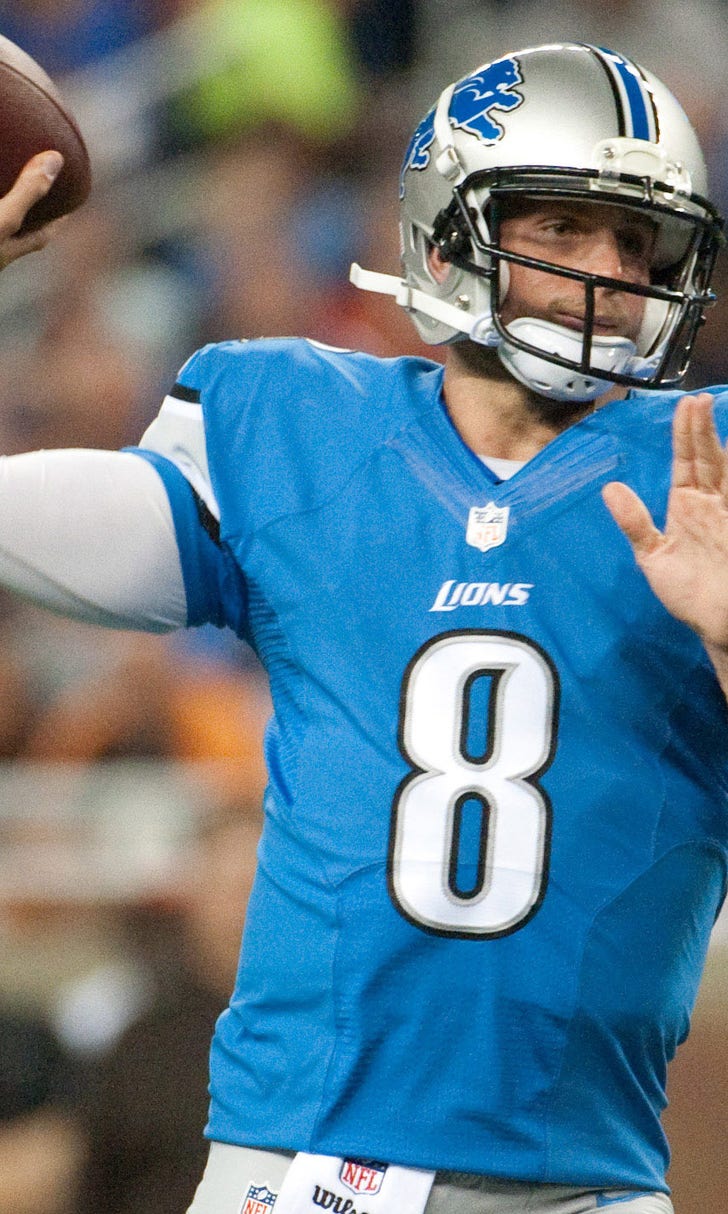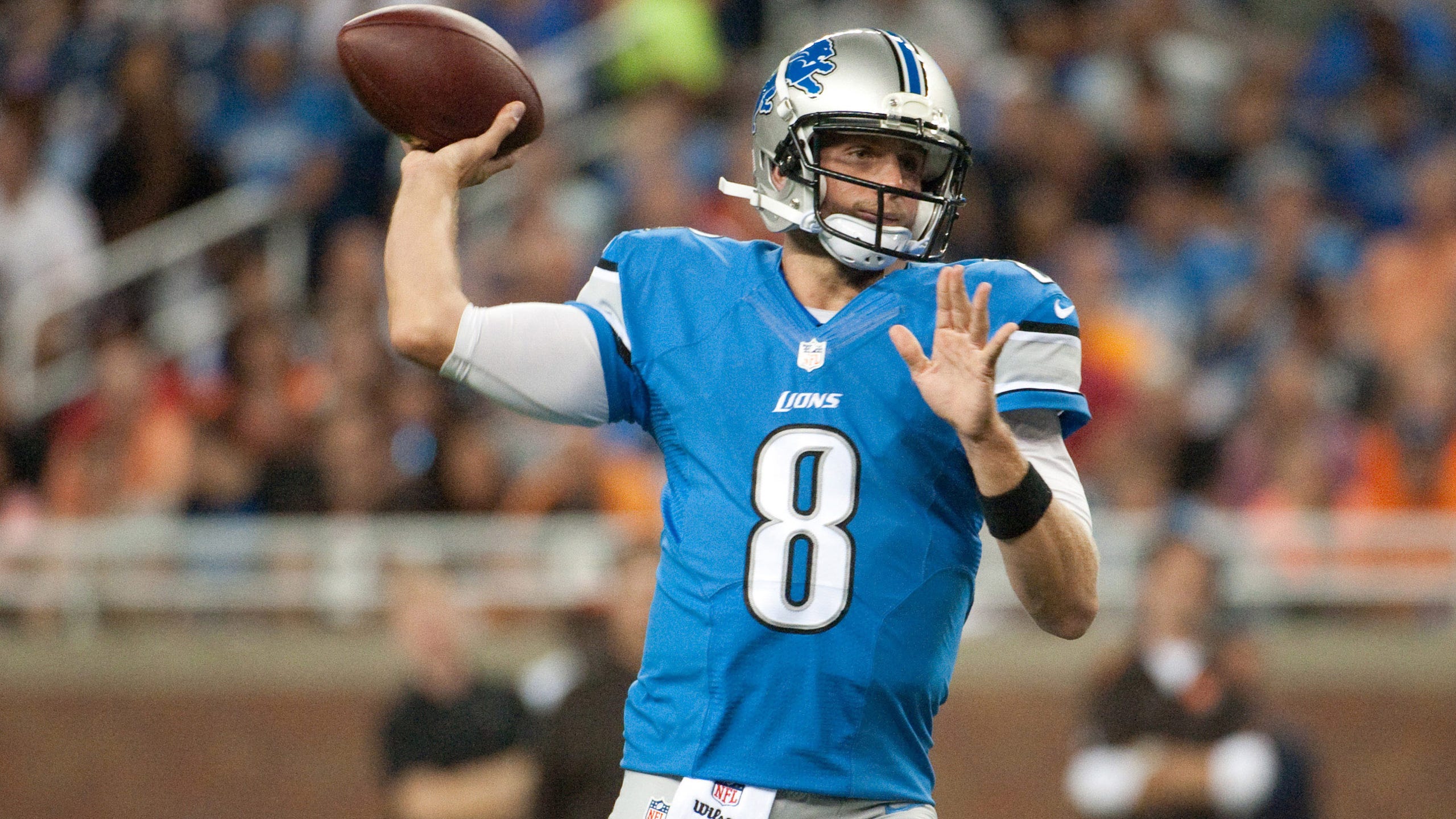 Orlovsky tries to make dream come true in home of worst nightmare
BY foxsports • August 12, 2014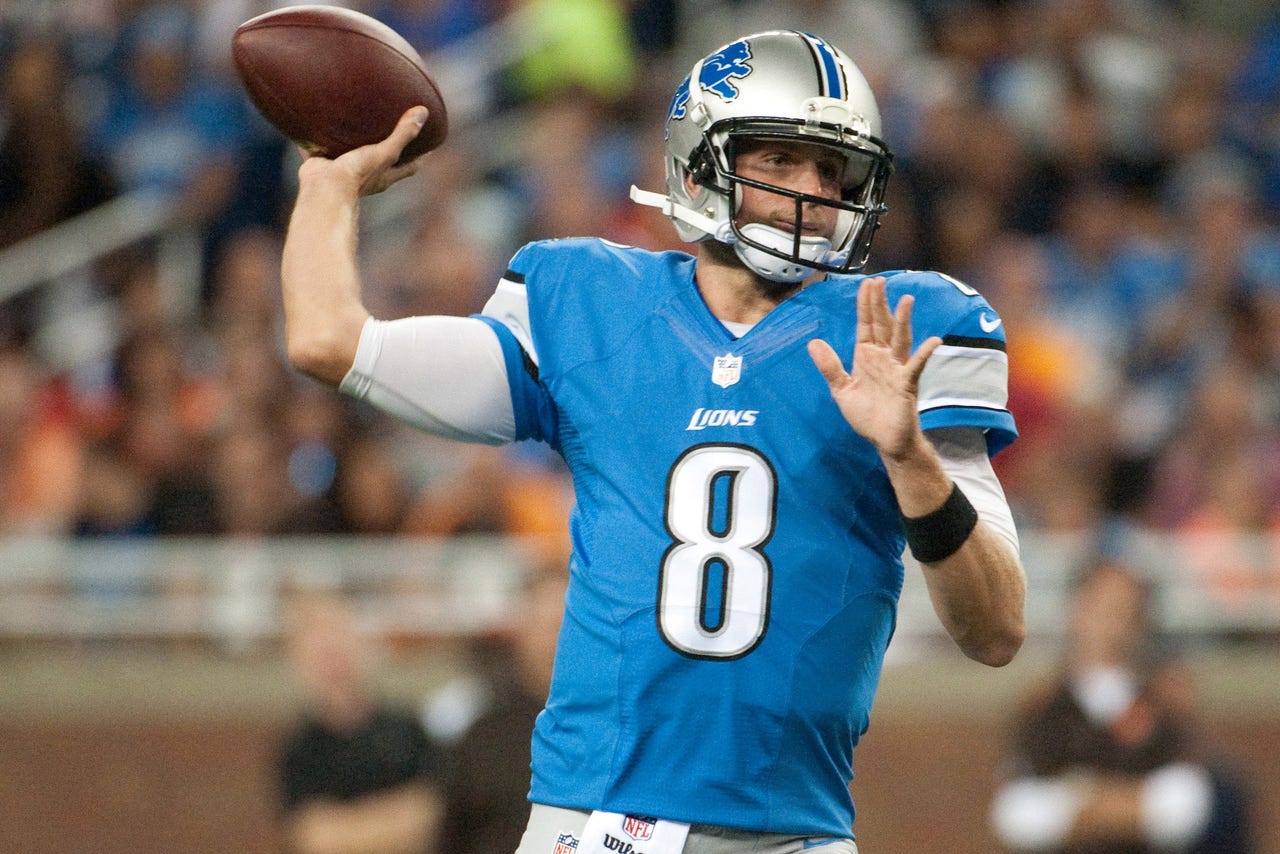 Give Dan Orlovsky credit for this: He wasn't afraid to come back to his worst nightmare and try to turn it into a dream come true.
It's going to be difficult for Orlovsky to win the support of some Detroit Lions fans this time around simply because they'll never forget his first stint with the team.
Orlovsky, 30, spent the first four years of his NFL career in Detroit after the Lions selected him in the fifth round of the 2005 draft out of the University of Connecticut.
He was part of the 0-16 debacle in 2008 before deciding to go elsewhere as a free agent.
Now he's back, working as the No. 2 quarterback behind starter Matthew Stafford.
"It was hard every day coming to work," Orlovsky said of what he went through the first time around with the Lions. "To continue to work and not reap benefits is hard. And then being mocked.
"I think it hardens you. It taught me a lot about the league. It taught me a lot about reasons for playing the game. It taught me a lot about fans.
"I certainly don't want to experience anything close to it again, but I'm not going to say I regret going through it because it shaped a lot of who I am as a player and also as a person."
That winless season six years ago included the most embarrassing moment of Orlovsky's career. With the Lions backed up near their goal line, he accidentally ran out of the end zone for a safety against Minnesota.
It's one of those infamous plays that will never be forgotten in franchise history. The fact the Lions lost by two points only made things worse.
Orlovksy now calls it a "bad play, stupid play, young play."
"I can't run from it and I don't want to," he said. "I know it was a boneheaded play."
Orlovsky ended up leaving Detroit as a free agent after that awful season. Three years later, he was in Indianapolis, with Jim Caldwell as his coach, and the Colts lost their first 13 games before Orlovsky led them to a victory that kept them from possibly matching the Lions' ineptness.
Orlovsky's relationship with Caldwell, in his first season as coach in Detroit, is the biggest reason he's back in town.
The Lions needed someone to replace Shaun Hill, who signed a free-agent deal with St. Louis during the offseason.
Orlovksy considers this a "full-circle experience," and an opportunity to try to make up for what went wrong in that dreadful 2008 season.
"We can't concern ourselves or worry about things of the past holding us back," Orlovsky said. "But I guess in a way it allows me to be a small part of the puzzle that kind of changes the culture or rectifies some things."
His first game back in Detroit didn't go so well for him. The Lions scored only three points on his six possessions in Saturday's 13-12 victory over Cleveland in the preseason opener.
Orlovsky completed 12-of-23 passes for 89 yards. He didn't throw any interceptions but finished with a poor 61.7 quarterback rating.
It didn't take long for some to start questioning whether Orlovsky should be automatically considered the No. 2 QB ahead of Kellen Moore, who completed 11-of-13 passes for 121 yards in the fourth quarter and threw the game-winning touchdown pass with 1:05 remaining.
Caldwell, however, defended Orlovksy, whom he has called "a pro's pro."
"Dan has a good feel for the offense," Caldwell said. "It was the first one for him within the system. Oftentimes you try to make an assessment about a young man right at the onset in the first preseason game, which is a bad mistake. What you have to do is just watch him and let him develop and see what happens when it gets to the end.  We have a lot of time left (before the regular season starts).
"I thought Dan did OK. Everybody would like to do better, but I think he did his job. I think you'll see him improve (in Friday's game at Oakland) even a little bit more."
Orlovsky has been around too long and been through too much to worry about any critics as he enters his 10th season in the NFL.
"I play the game because I love the game," he said. "I love being around the guys and competing.
"I know who I am. I know what I am as a player. I know how hard it is to play in this league. I just stay confident in that."
---
---