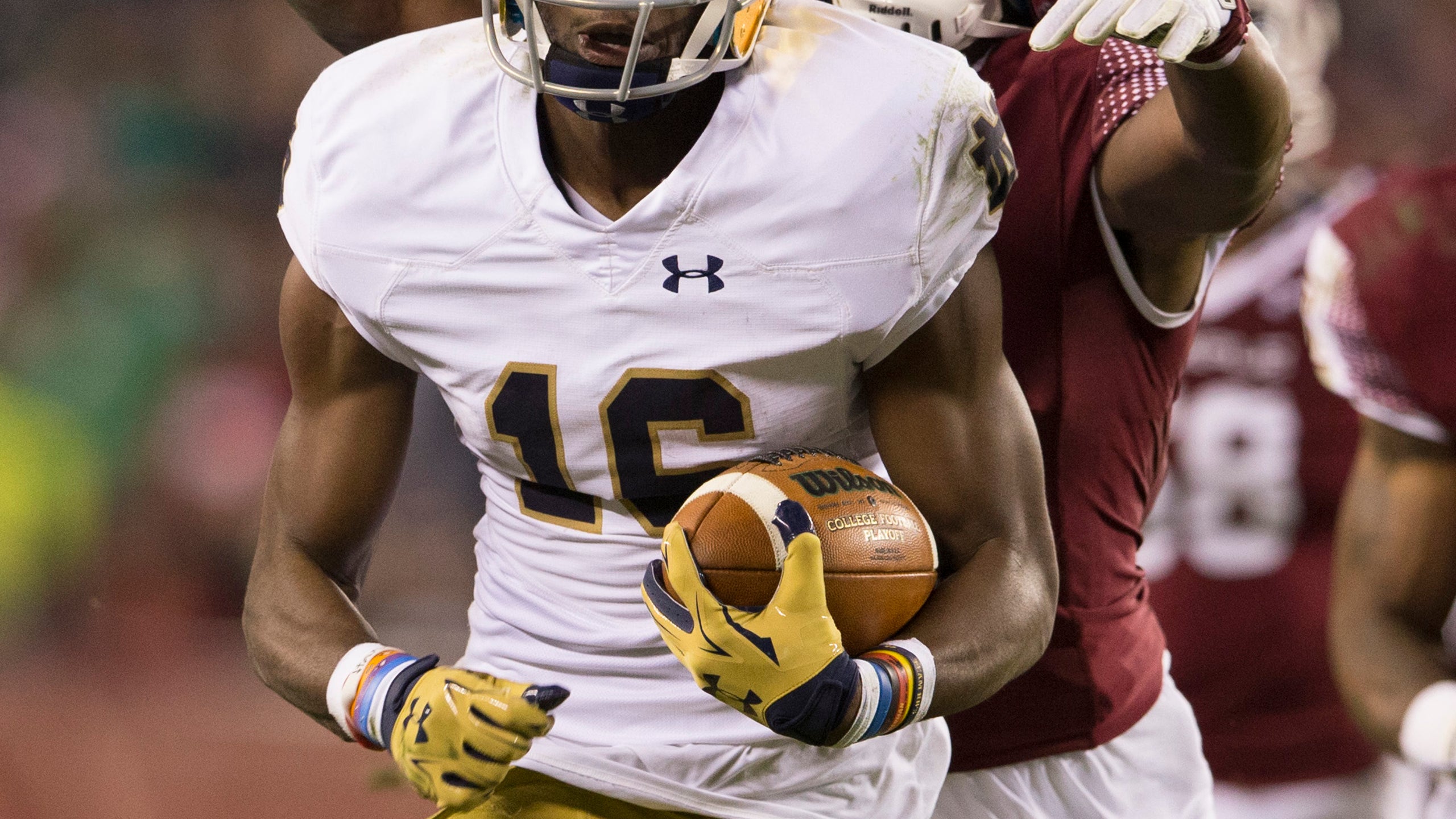 Notre Dame WR Torii Hunter Jr. to use David Ortiz's locker for game at Fenway Park
BY Brett Smiley • November 19, 2015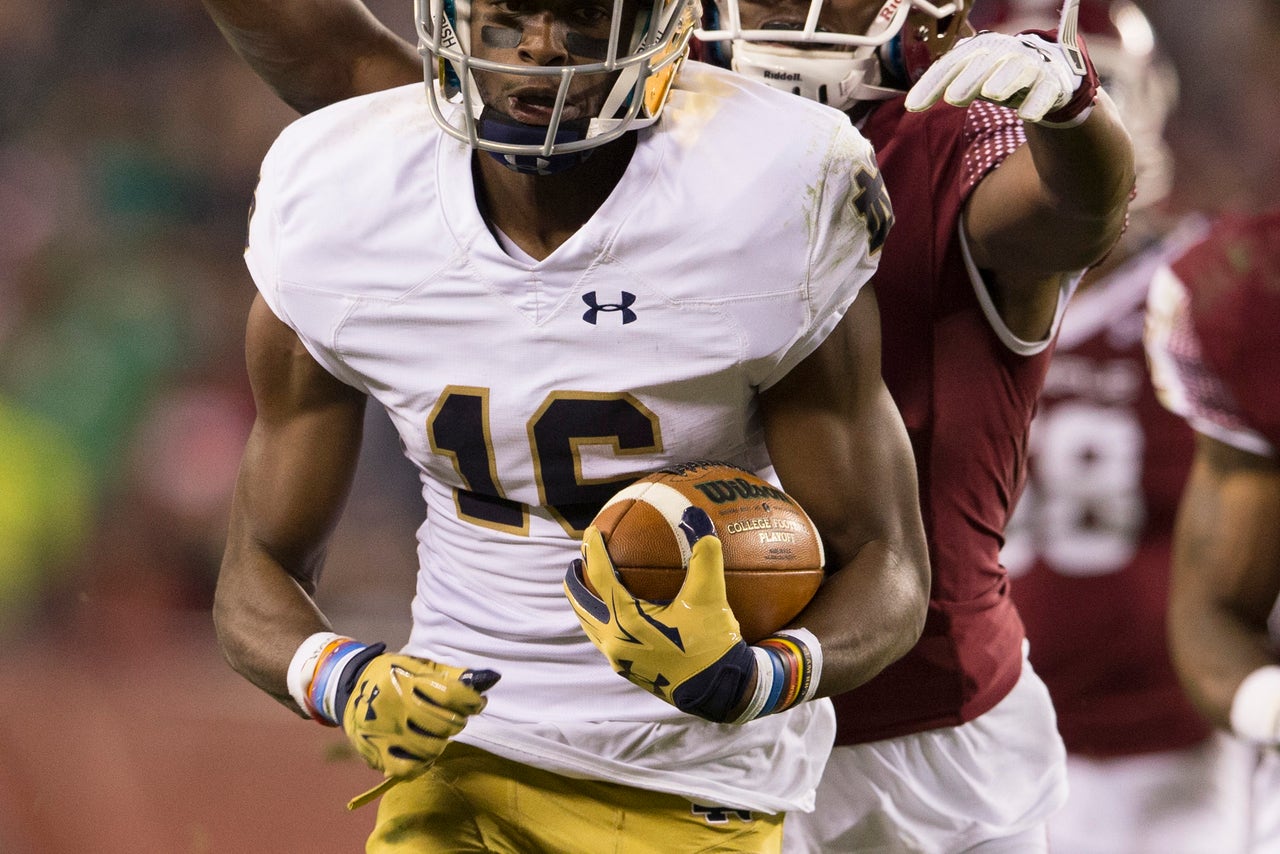 Notre Dame (9-1) wide recevier Torii Hunter Jr. will have a special place to get suited up for the team's Shamrock Series game against Boston College (3-7) on Saturday.
By request of Red Sox slugger David Ortiz himself, Hunter Jr., son of five-time All-Star Torii Hunter, will get Big Papi's locker. Here's a look from Notre Dame's head football equipment manager Ryan Grooms:
A junior, Hunter the younger has caught 21 passes for 267 yards and two touchdowns on the season. He also plays baseball for the Irish.
Take a look at Fenway Park's transformation in this time-lapse video, plus an aerial shot:
---
---