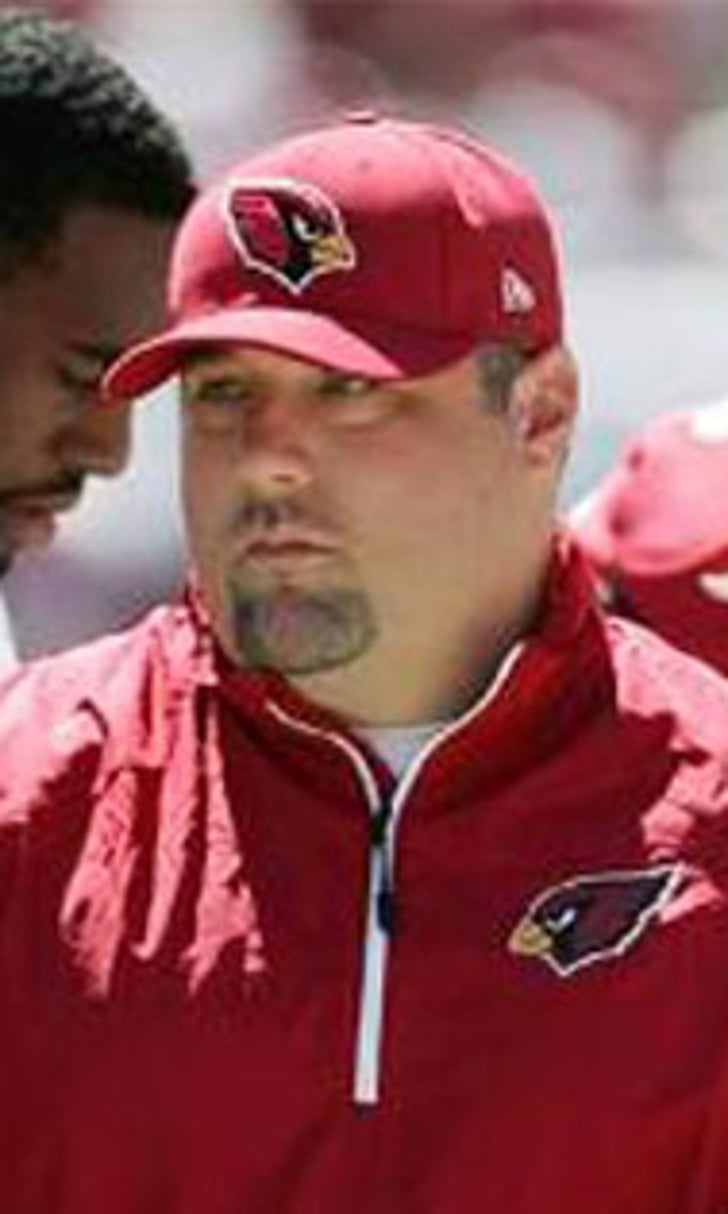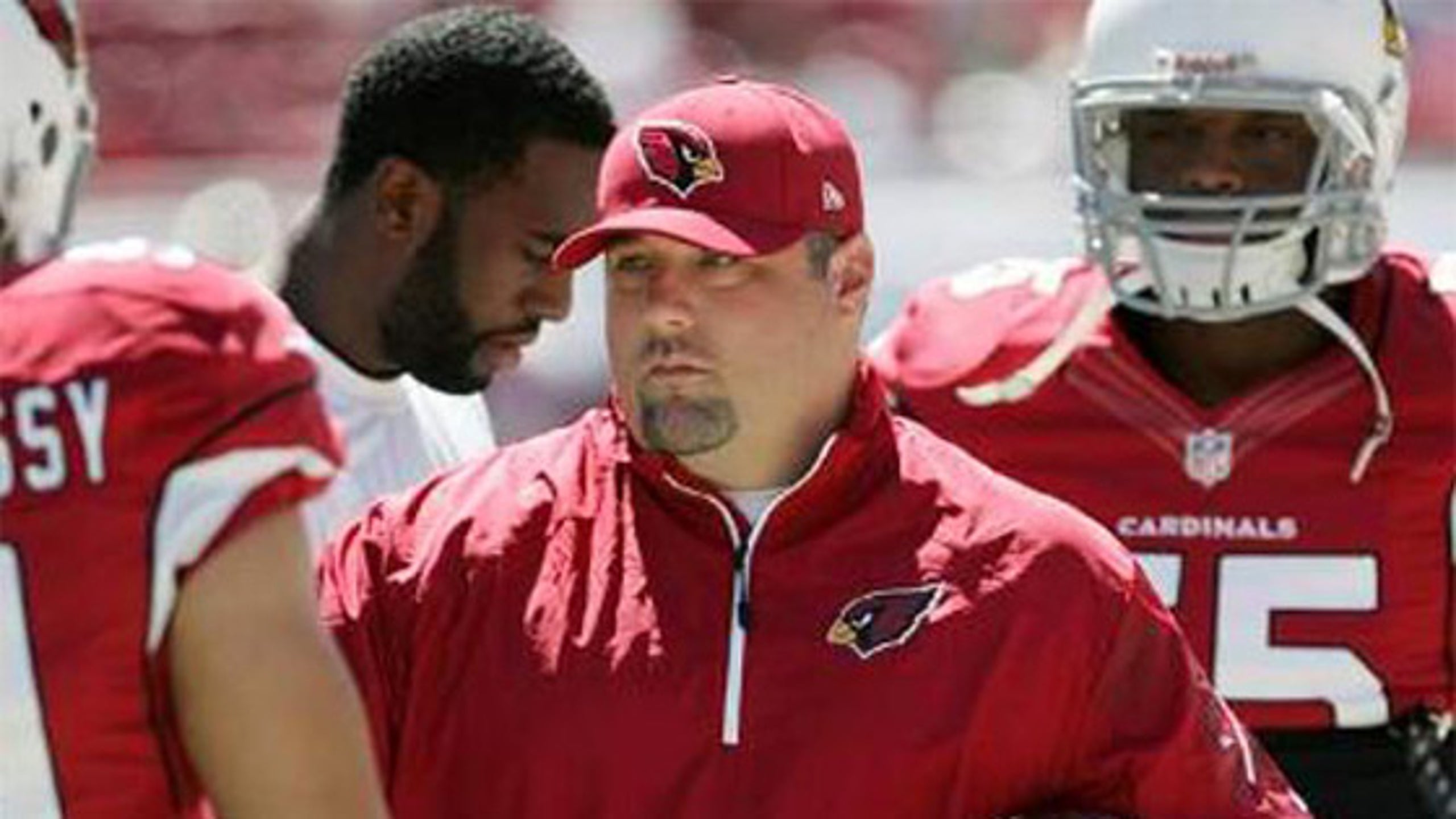 New Cardinals DC Bettcher brings 'fire in his belly'
BY foxsports • February 10, 2015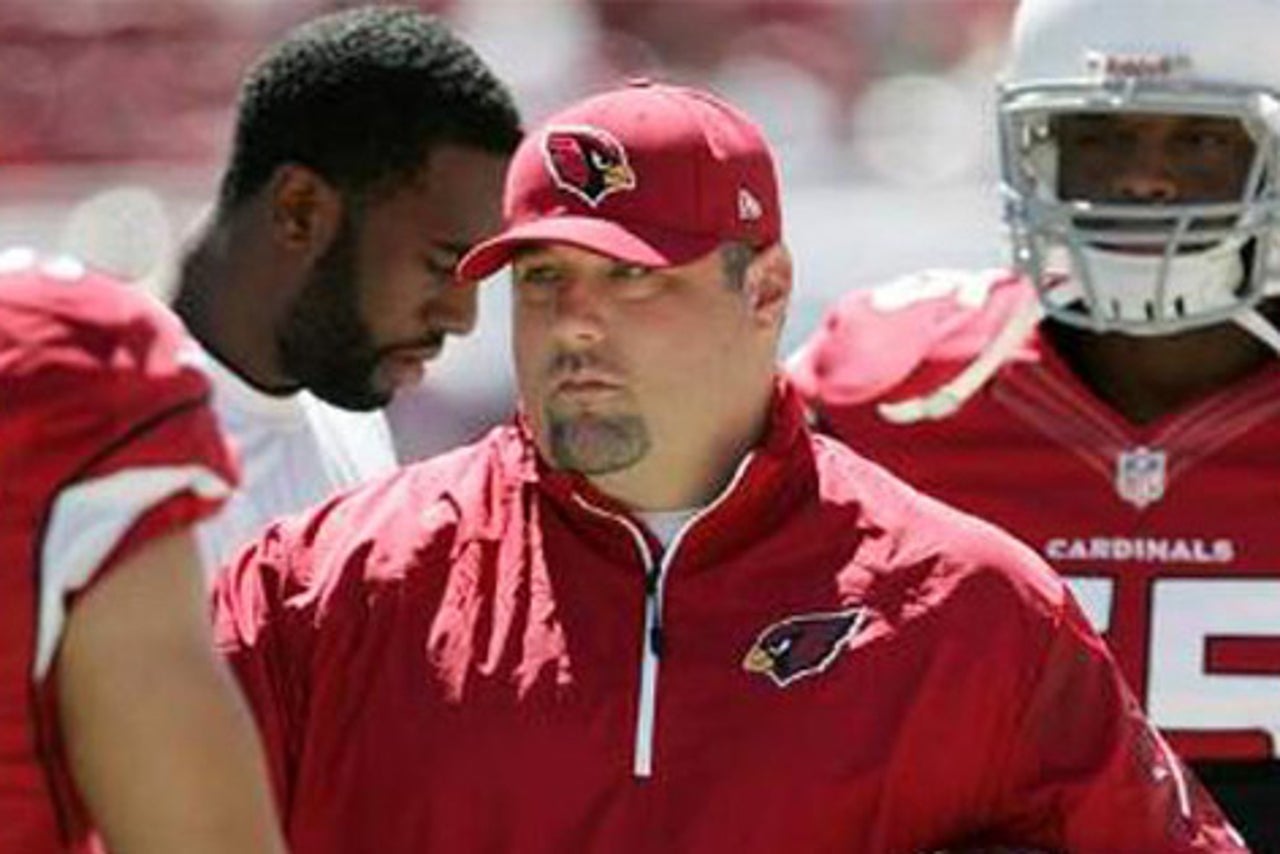 TEMPE, Ariz. -- Bruce Arians' 30-14 record has supported his belief that "age doesn't have (expletive) to do with" coaching ability. That principle apparently applies to the other end of the age spectrum as well.
New defensive coordinator James Bettcher is only 36 years old, he has just three years of NFL coaching experience, and he has no experience as a defensive coordinator at any level. Arians' is unmoved by those facts.
"It's easy to recognize shooting stars," Arians said at a press conference to introduce Bettcher on Tuesday at the Cardinals complex. "The guys that he sat in rooms with, John Abraham, Robert Mathis, they know he can coach. I know he can coach. There are guys that have jobs for 40 years that shouldn't have had them. So age has got nothing to do with it. 
"The command of the room is what has always sold me on him."
Bettcher admitted his heart was pounding with excitement as he addressed the media, and that fits with what he expects to bring to the defense to differentiate himself from Todd Bowles' approach the last two years.
"I'm a guy that has fire in his belly -- energy, excitement," Bettcher said. "When we come to work in April, I want them to come in with energy because it's a process. It's 10 1/2 months until we get back to that February date that we're all talking about wanting to get to. When they come in the building they're going to feel the energy from our coaches -- from me -- and it's going to be a day-to-day work process."
Bettcher said the structure isn't in place yet for how the defensive staff will operate. The Cardinals still have one more position open, but Bettcher expects to lean heavily on his assistants, particularly newly hired linebackers coach Bob Sanders, who has experience coaching every position on the front seven as well as serving as the defensive coordinator for the Green Bay Packers from 2006-2008.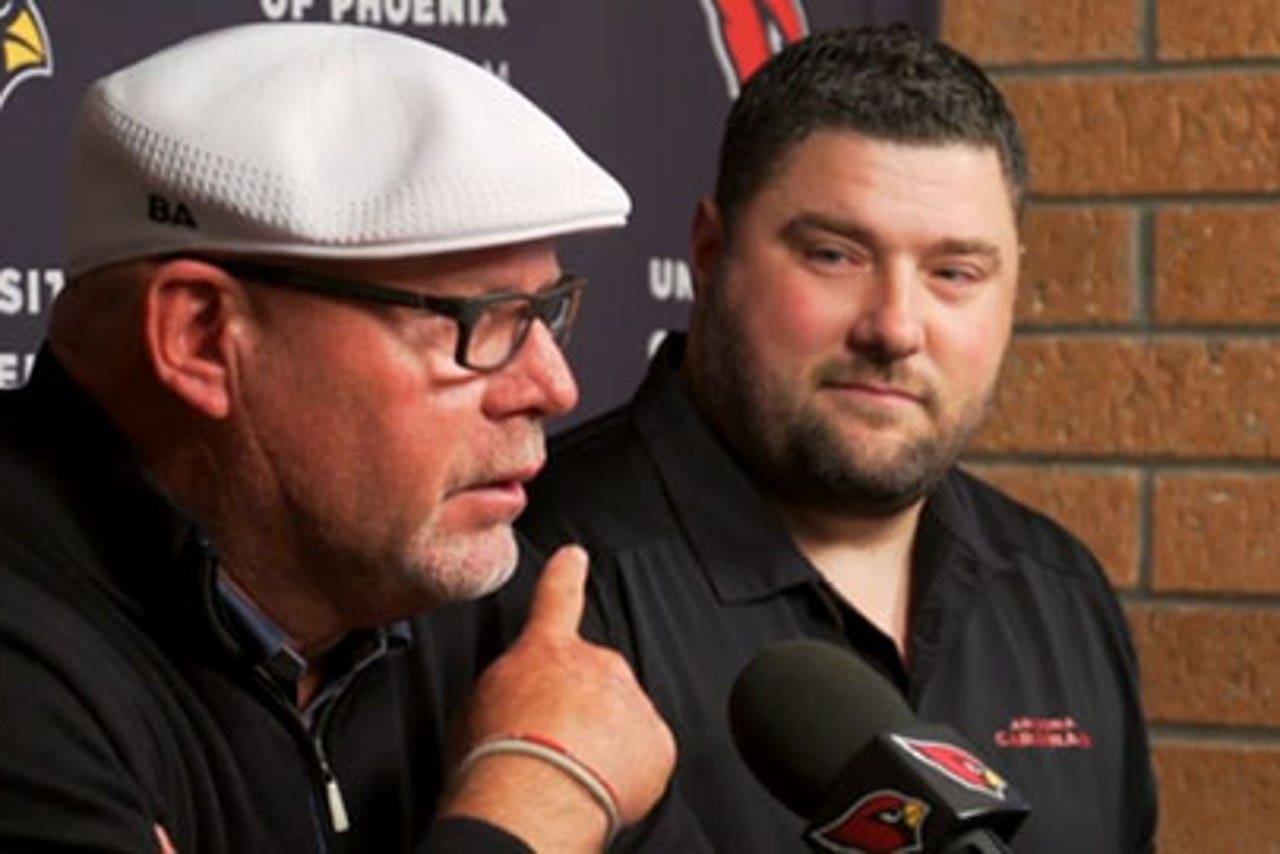 THE JAMES BETTCHER FILE
Age: 36
Hometown: Lakeview, Indiana
College: University of St. Francis (Indiana)
Coaching experience: St. Francis, 2003-05 (special-teams coordinator and defensive line coach); Bowling Green, 2006 (defensive graduate assistant); North Carolina, 2007-09 (defensive graduate assistant);  Ball State, 2010 (defensive ends and special-teams coach); New Hampshire, 2011 (linebackers coach and special-teams coordinator); Indianapolis Colts, 2012 (special assistant to the head coach; Arizona Cardinals, 2013-14 (outside linebackers coach)
NFL accolades: He is credited with helping Indianapolis' Robert Mathis earn his first Pro Bowl bid at outside linebacker. In his first season as the Cardinals outside linebacker coach in 2013, John Abraham made the Pro Bowl with 11.5 sacks. Cardinals outside linebacker Alex Okafor led the Cardinals with eight sacks in 2014.
"This isn't my defense. This isn't anyone else's defense. Undoubtedly, I rely on those guys, and undoubtedly I will continue to rely on those guys," Bettcher said. "At the end of the day, when the decision has to be made on what we are going to do, I'm going to make that decision and we're going to roll with it."
Arians has noted previously that the defense won't change much under Bettcher, who served as the team's outside linebackers coach the last two seasons. It will still run the same scheme, and it will still be aggressive. But there are areas where Bettcher will focus on change.
"Probably limiting explosive plays is the biggest thing," he said. "And at the end of the day, we have to stop the run on first and second down." 
Despite his lack of experience as a defensive coordinator, Bettcher said he has had some simulated experience in play-calling.
"One of the best things that I have done for the last three years, I had a chance to sit down and watch every two-minute situation every week in the National Football League," Bettcher said. "Coach (Arians) and I would sit down and talk about them. Then Coach would go talk to the team about it. 
"It sounds crazy, but I have had a chance to look at a lot of two-minute situations and call what I would be calling in those scenarios and look at how games are managed; why people are successful in two-minute and why they are not."
Arians said his experience working with Bettcher the past three seasons -- two in Arizona, one in Indianapolis -- convinced him that he is ready for the job. It's a sentiment that at least one Cardinals defensive player shares, even if there is a huge age gap between Bettcher, Arians (62), assistant head coach Tom Moore (76) and pass rush specialist Tom Pratt (79).
"We've got a lot of old guys, a lot of young guys and nothing in between," linebacker Lorenzo Alexander said, laughing. "I'm definitely a fan of this guy. He's been my position coach the last two years. I've seen what he can do, so I definitely got his back."
Follow Craig Morgan on Twitter
---
---