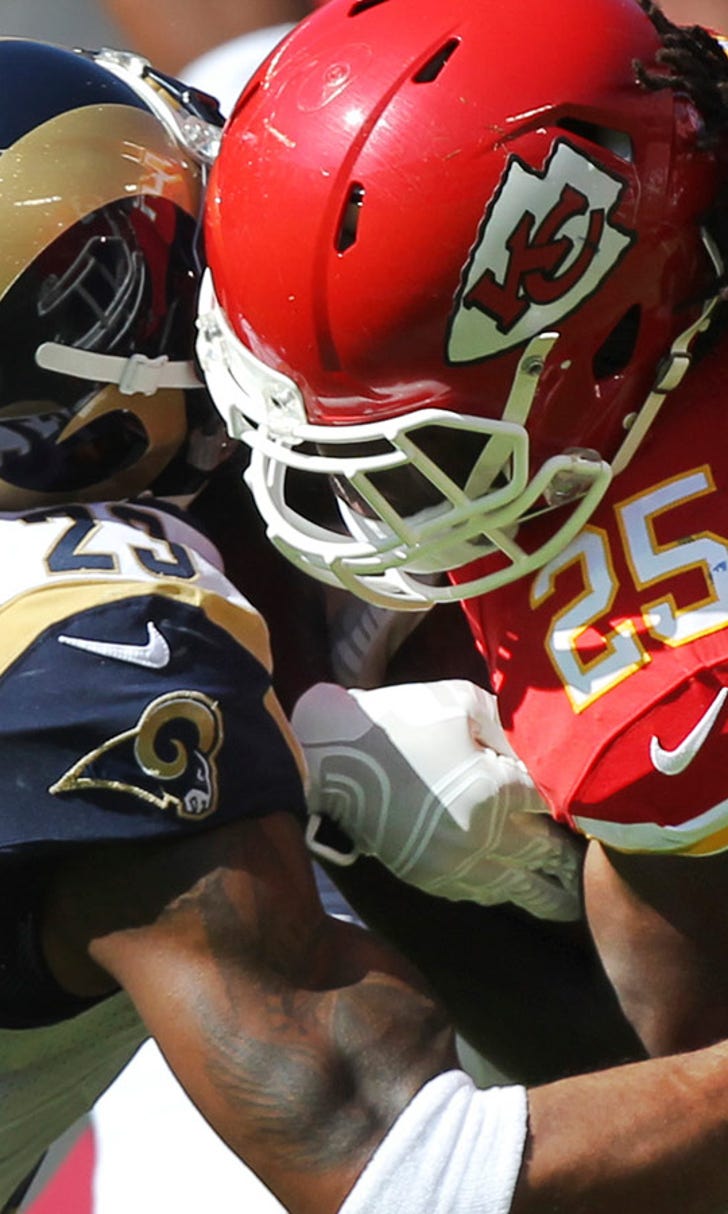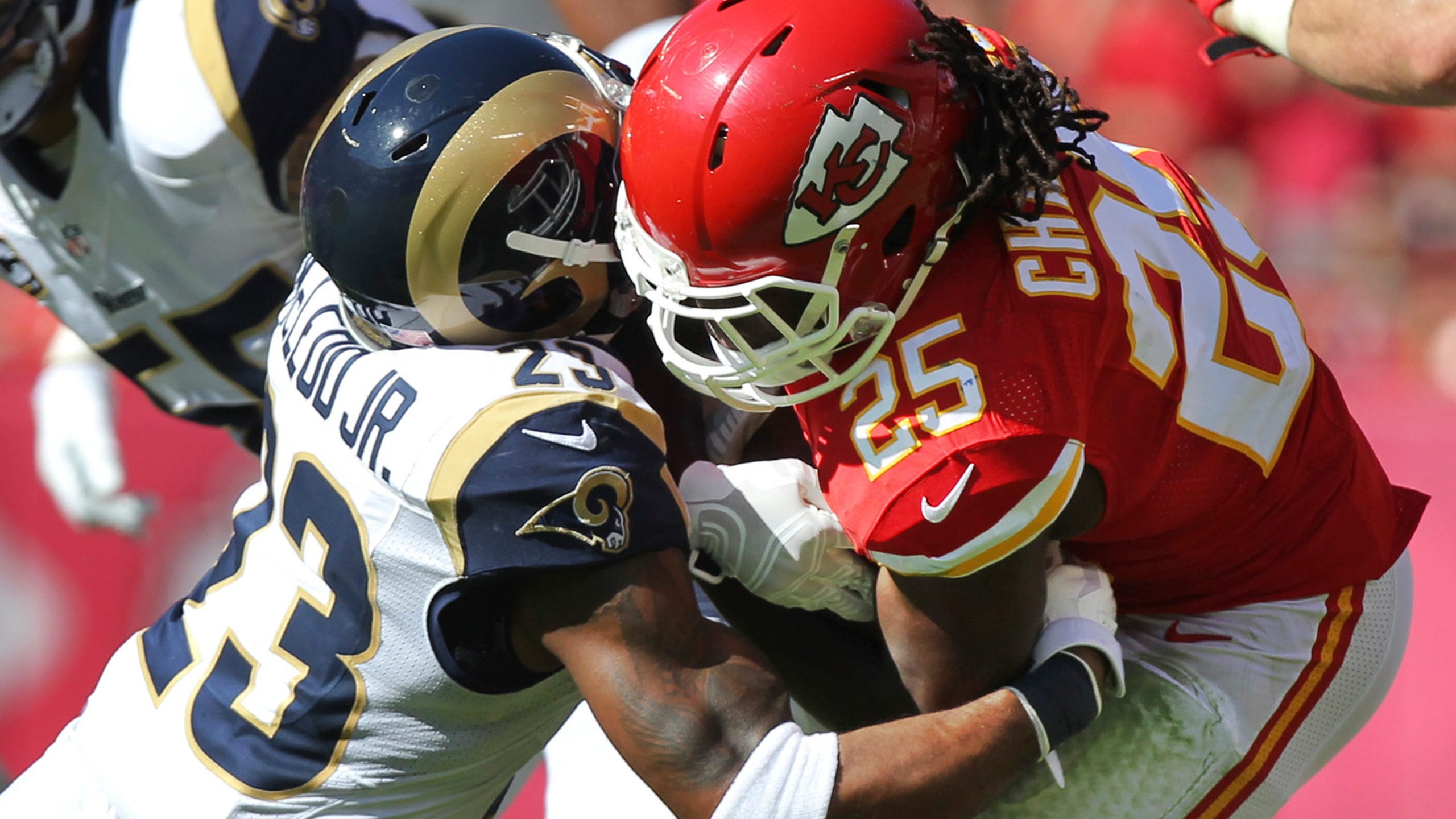 More injuries could require even more rookie starters in Rams secondary
BY foxsports • October 27, 2014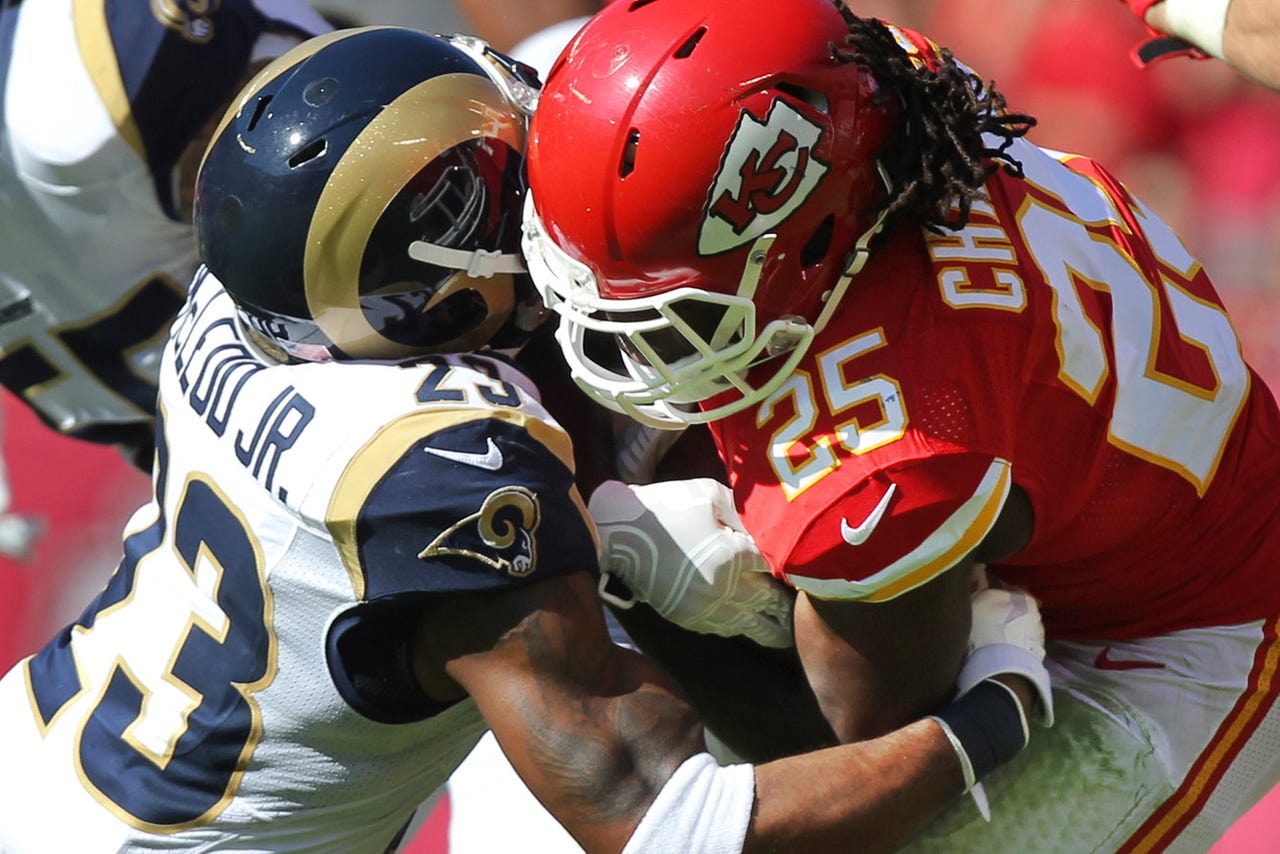 ST. LOUIS -- Secondary depth appeared to be a concern for the Rams heading into the season, especially after Trumaine Johnson suffered a knee injury in the team's third preseason game. Following two more injuries to defensive backs in Sunday's 34-7 loss at Kansas City, St. Louis may officially be in crisis mode.
How bad is it? If players -- those hurt Sunday and those already on the mend -- don't recover in time for Sunday's game at San Francisco, it's possible three rookies could start, plus another one at nickelback.
"They may not have the experience that some of the other guys have, they know the calls," says strong safety T.J. McDonald, the only starter in the secondary to not go down to injury since the preseason began. "They know what they're supposed to do, so we had a lot of faith in them, a lot of trust in them, what we had going, so that wasn't really an issue."
Middle linebacker James Laurinaitis and coach Jeff Fisher shared slightly different versions of the same sentiments, and it's important the Rams are giving their teammates plenty of public support. But even Laurinaitis allowed that St. Louis has been hurt to some degree by knee injuries to Janoris Jenkins and Johnson, neither of whom played Sunday in Kansas City. Then against the Chiefs, safety Rodney McLeod went down with what Post-Dispatch reporter Jim Thomas says was a relatively minor MCL injury in the second half, and backup Cody Davis left the game with a possible concussion.
Jenkins suffered a knee injury a week ago, even though he returned to the field to finish the Rams' 28-26 win over the Seahawks. Both he and Johnson were listed as questionable before being put on the inactive list Sunday, so it's possible the two third-year veterans could play against the 49ers. Less likely to play is cornerback Brandon McGee, who reinjured his foot at practice last Wednesday and figures to be out for a while.
The return of Jenkins and/or Johnson would be a much-needed boost for a pass defense that has struggled the past three weeks after starting the season as the NFL's best in terms of yardage allowed. Those statistics were always a bit deceiving because the Rams also saw the fewest passes thrown against them, but it's obvious their coverage hasn't been as sharp.
Even before McLeod got hurt in the second half, Chiefs quarterback Alex Smith had started a full day of picking apart the St. Louis defense, completing 24 of 28 passes for 226 yards. Kansas City had just two receptions for longer than 20 yards and none for more than 30, but soft coverage and missed tackles gave Smith everything he needed underneath.
"We got a lot more attempts in the first half than we expected, but if it's working for them then they're going to continue to do it and they did it," Fisher says. "They knew that they couldn't get Alex hit, and I thought he did a nice job of managing the game and taking what was there."
Another disappointing pass rush (outside of two sacks on one series by defensive end Robert Quinn) didn't help matters, and Smith even scrambled for a first down on third-and-13 in the third quarter. The Chiefs converted six of 12 third downs, all of which came on designed pass plays.
McDonald says improving in those situations will be the most important message for not just the rookies, but the entire defense. The former third-round pick has quickly become one of the secondary's key veterans after starting 10 games in his first season just a year ago.
"Of course, there's things that we've got to get better at," McDonald says. "There's certain plays, just leverage things that can be corrected, but as far as their heart and how they went out there, the effort and how they went out there and played, they weren't too nervous and kept their poise and communicated well, so that's all you can ask of them."
But the Rams will need more to be successful, especially from rookie E.J. Gaines. The former first-team All-SEC cornerback at Mizzou has looked promising at times as a starter in all seven games, but he missed tackles and committed a pair of costly penalties in perhaps his worst game at Kansas City.
Marcus Roberson played well for his first start at corner, and rookie nickelback Lamarcus Joyner is improving. He may have to make a temporary move to free safety, where he finished the game against the Chiefs after the injuries to McLeod and Davis.
If Johnson and Jenkins don't return, that would open up the nickelback spot for Jemea Thomas, a rookie out of Georgia Tech. The Patriots' sixth-round pick just got called up from the practice squad last week and made his debut in the second half at Arrowhead.
"I don't know why the injury bug is hopping around here, but we'll see the guys have to step up, really, and we've got to keep moving," Laurinaitis says. "We have a tough road game next week. We have to be humble and evaluate it and just take the ax to work."
San Francisco's Colin Kaepernick completed 22 of 35 passes for 343 yards in St. Louis, making him the first of two straight quarterbacks to throw for a season high against the Rams. Seattle's Russell Wilson also accomplished the feat despite the loss with 313 yards passing to go along with 106 yards rushing on just seven carries.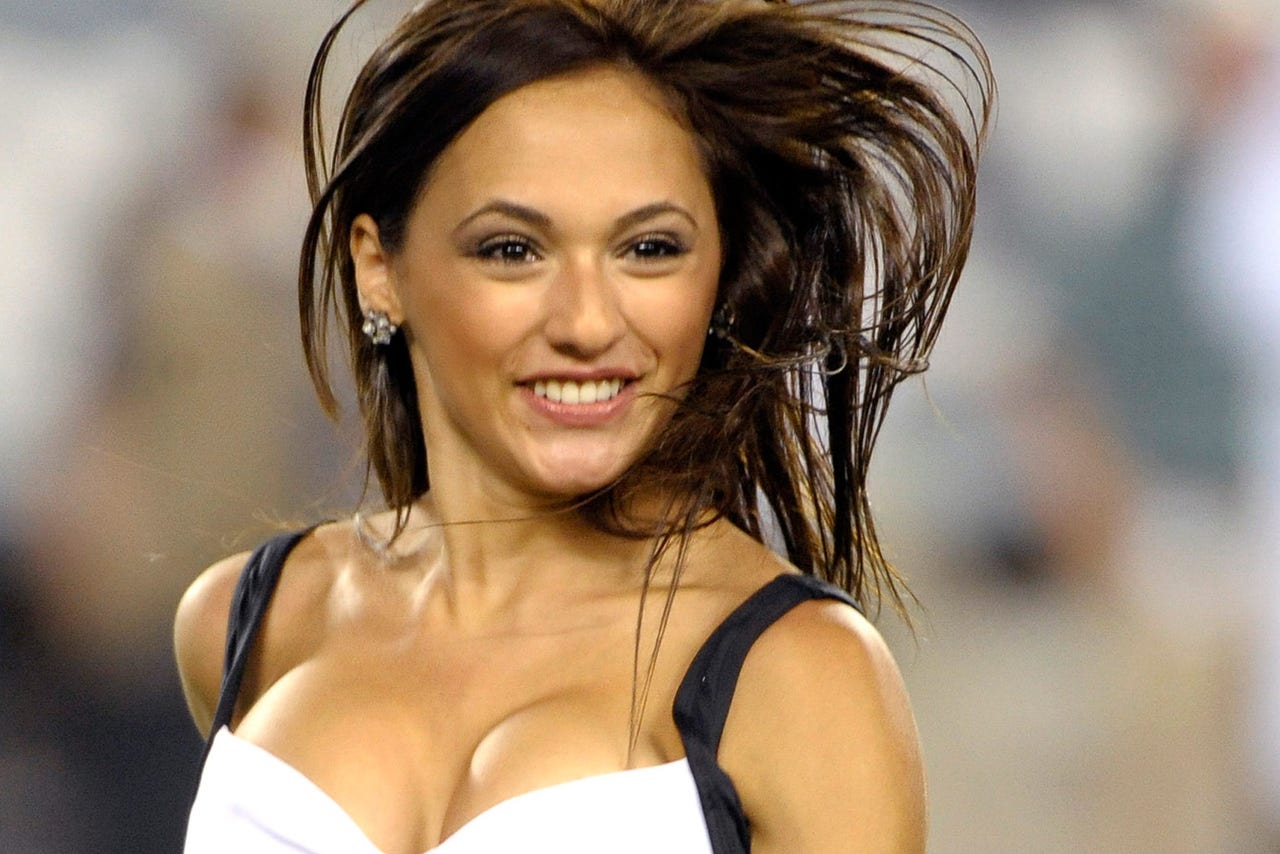 Flip through our photo album of NFL cheerleaders.
Only the New York Jets have fewer interceptions than the three by the St. Louis defense, which hasn't had one since Gaines picked off Nick Foles' deep pass to former Mizzou wideout Jeremy Maclin in the second quarter of a 34-28 loss at Philadelphia in Week 5. Laurinaitis says turnovers remain a huge focus during the week in practice, especially with the offense fighting through some struggles and injuries of its own and needing all the help it can get.
Things will be even tougher at just the wrong time with Kaepernick up next, followed by two of the league's top eight passing offenses after a trip to face 6-1 Arizona. If the Rams' secondary thought Smith made them pay for mistakes, just wait until Peyton Manning and the Broncos visit the Edward Jones Dome on Nov. 16.
You can follow Luke Thompson on Twitter at @FS_LukeT or email him at lukegthompson87@gmail.com.
---
---