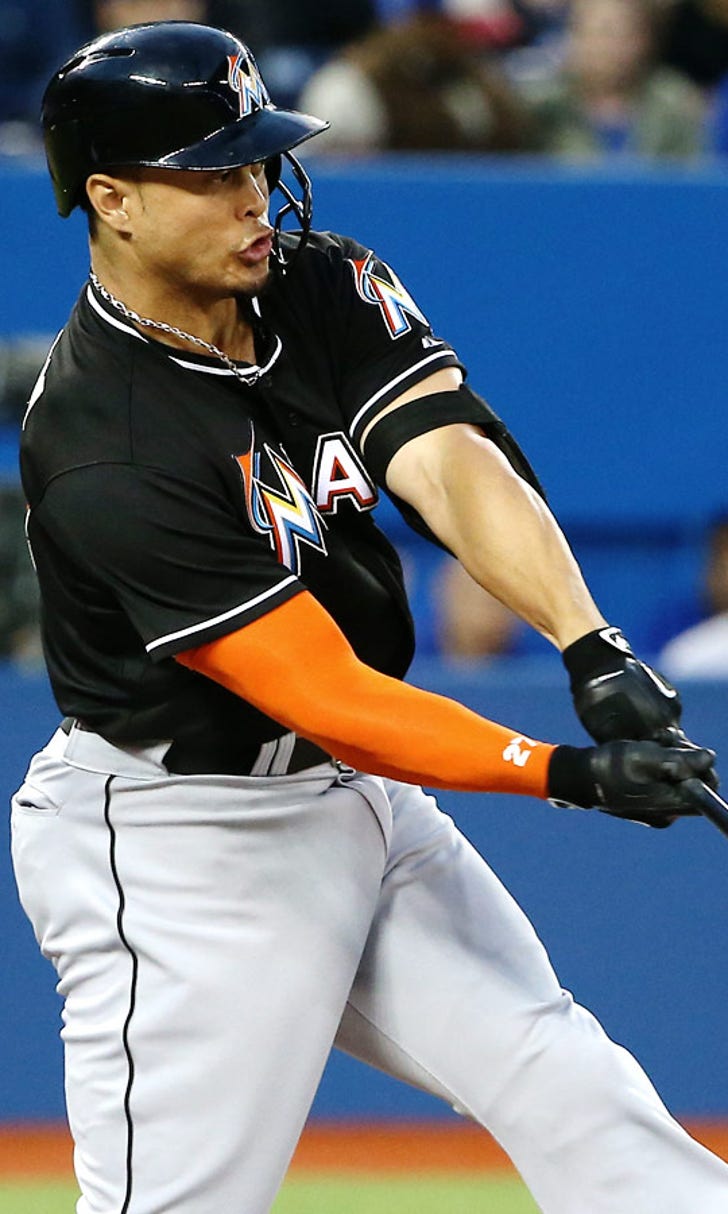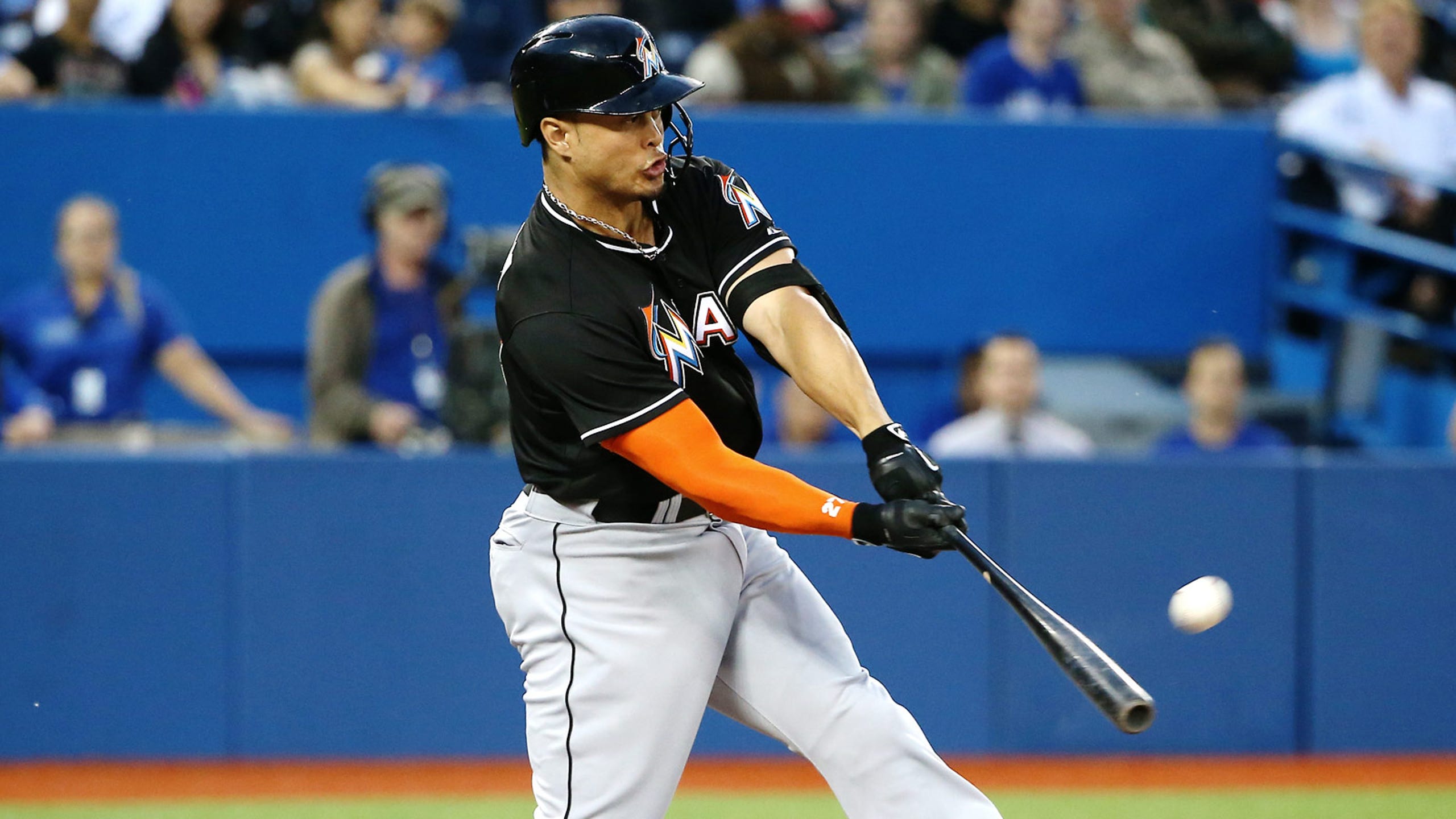 Marlins' Giancarlo Stanton named co-NL Player of the Week
BY foxsports • June 15, 2015
MIAMI -- Miami Marlins right fielder Giancarlo Stanton was named co-National League Player of the Week with San Francisco Giants right-hander Chris Heston on Monday.
Stanton hit .520 with seven runs, four doubles, five home runs and 12 RBI in seven games against the Toronto Blue Jays and Colorado Rockies, collecting a hit in each contest. He posted a .586 on-base percentage and a 1.280 slugging percentage.
"Just being more relaxed, being able to understand myself a little better," Stanton said. "I wasn't trying to do too much originally, just relaxed."
Heston threw a no-hitter June 9 against the New York Mets with 11 strikeouts and no walks.
It's the third player of the week award for Stanton (Aug. 9-15, 2010; August 20-26, 2012) in his career. He was also honored as the NL Player of the Month in May 2012. Shortstop Adeiny Hechavarria was the first Marlins player this season to receive the weekly accolade (April 20-26).
Stanton, a two-time All-Star, is in line to start next month's Midsummer Classic. He paces the majors in both homers (23) and RBI (59).
Since Lenny Harris took over as third-base coach, Stanton receives an imaginary hand-off from him while rounding the base following a homer. Stanton joked that he has fumbled twice.
"I told him," Stanton said of whose idea it was. "We've got to find something different. ... Just want to bring back my football days, I guess. I used to like catch a pass and touch third, but I like this."
You can follow Christina De Nicola on Twitter @CDeNicola13 or email her at cdenicola13@gmail.com.
---
---