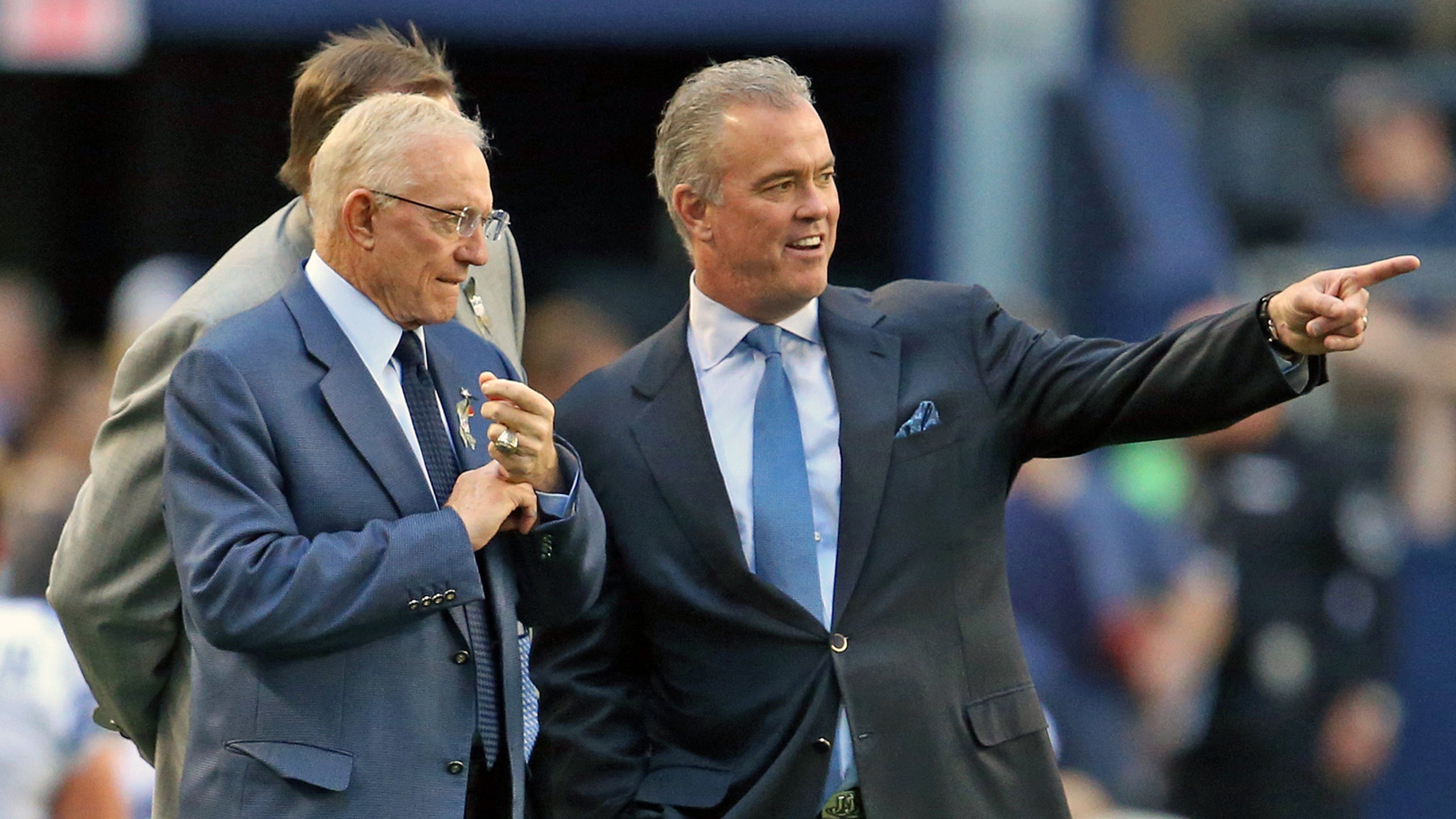 Keeping up with the Joneses shouldn't be so easy
BY foxsports • August 11, 2014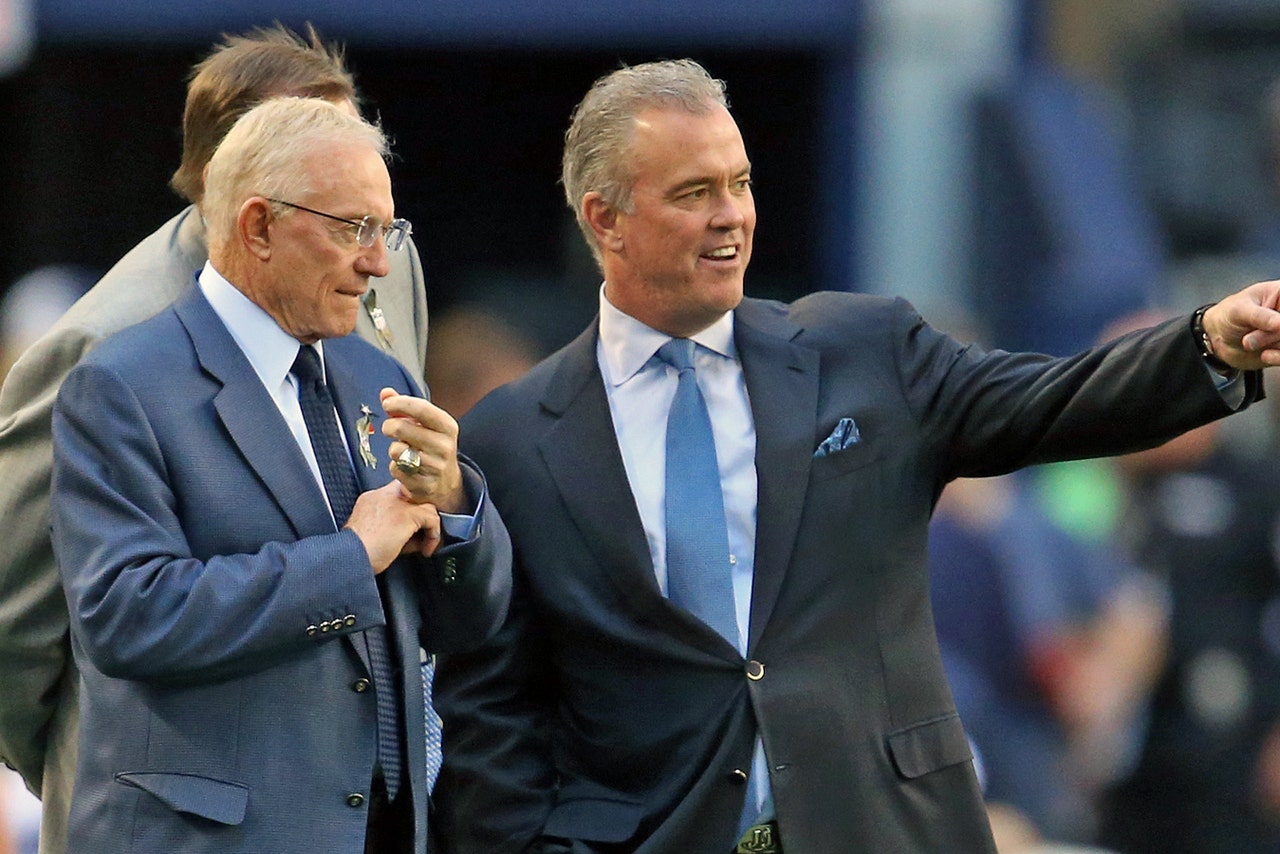 OXNARD, Calif. - Jerry Jones emerged from the shadows to address the racy photos that surfaced last weekend on several gossip sites. The Cowboys owner had gone out of his way to avoid the media in recent days, which is highly unusual for him.
Asked if he was being extorted, Jones said, "Someone has misrepresented photos taken at a restaurant five years ago for their own purposes. And so I'm not just going to comment. That's really all I'd like to get into."
Jones said he's been aware of the photos, which were taken at a Dallas restaurant, for five years. He chose not to explain how the photos may have been misrepresented. Those of us who have known Jerry for all these years weren't surprised by the photos. I'm actually more surprised that he wouldn't simply laugh them off, as he does most things.
Jones was much more expansive in his response to a question about a TMZ video that showed his son Stephen getting off the Cowboys' luxury bus at a Los Angeles nightclub with NFL vice president of officiating Dean Blandino. He didn't have an issue with his son hosting a league employee and said he hadn't heard any complaints from the NFL.
"I don't have any problem with it, at all," Jones said. "I don't deem it inappropriate at all. Part of Blandino's job is to network with the clubs in the off-season. That's a good thing. Our officiating is doing a good job. I just don't have a problem with it at all. Our bus is an area where we entertain. That's what we do. I just don't have a problem with it."
I don't think taking Blandino to a classy joint called Bootsy Bellows will win the Cowboys any favor on Sundays. But I can also understand why other teams were bothered by the video. A man who needs to appear impartial in all areas doesn't need to be partying with the Jones Boys.
And if Jerry would like to escape the TMZ folks, maybe he doesn't have to always announce his arrival with a giant bus. He has two of them, by the way.
On Sunday afternoon, Jerry asked reporters if they'd like to talk about football. And maybe we'd do more of that if the Jones Boys could keep their faces off the Internet.
Keeping up with the Joneses is pretty damn easy when they're in a 30-foot bus with a star on the side.
---
---