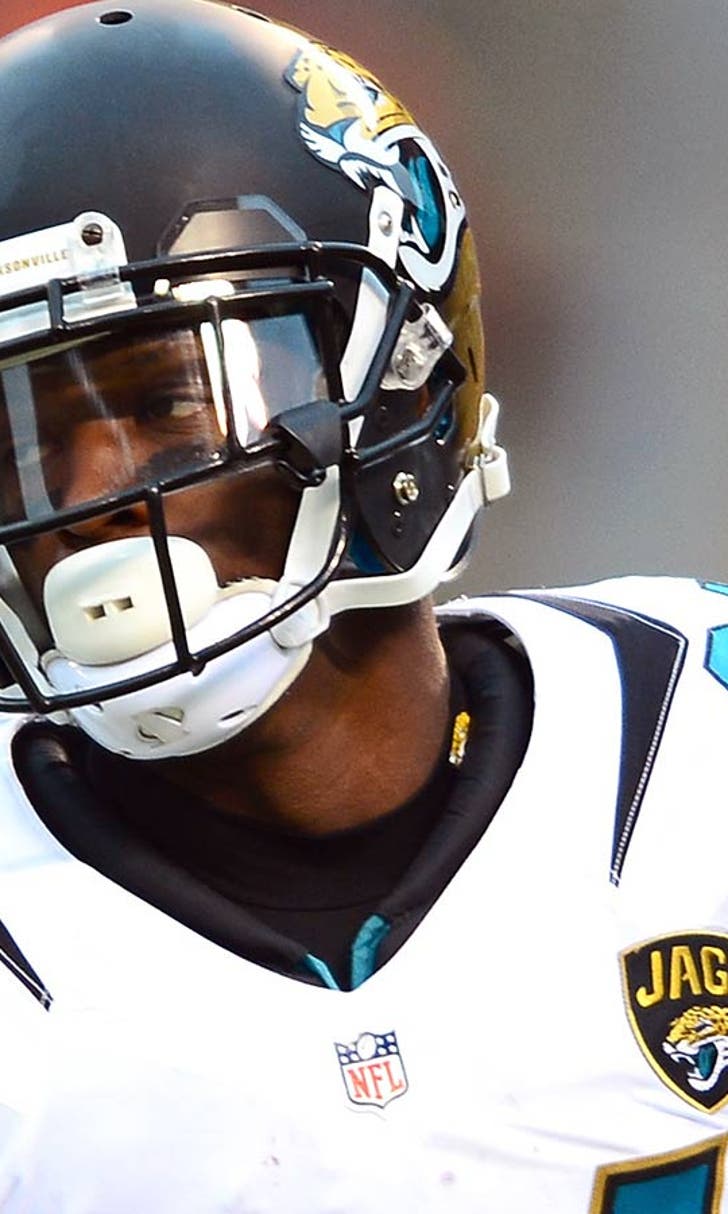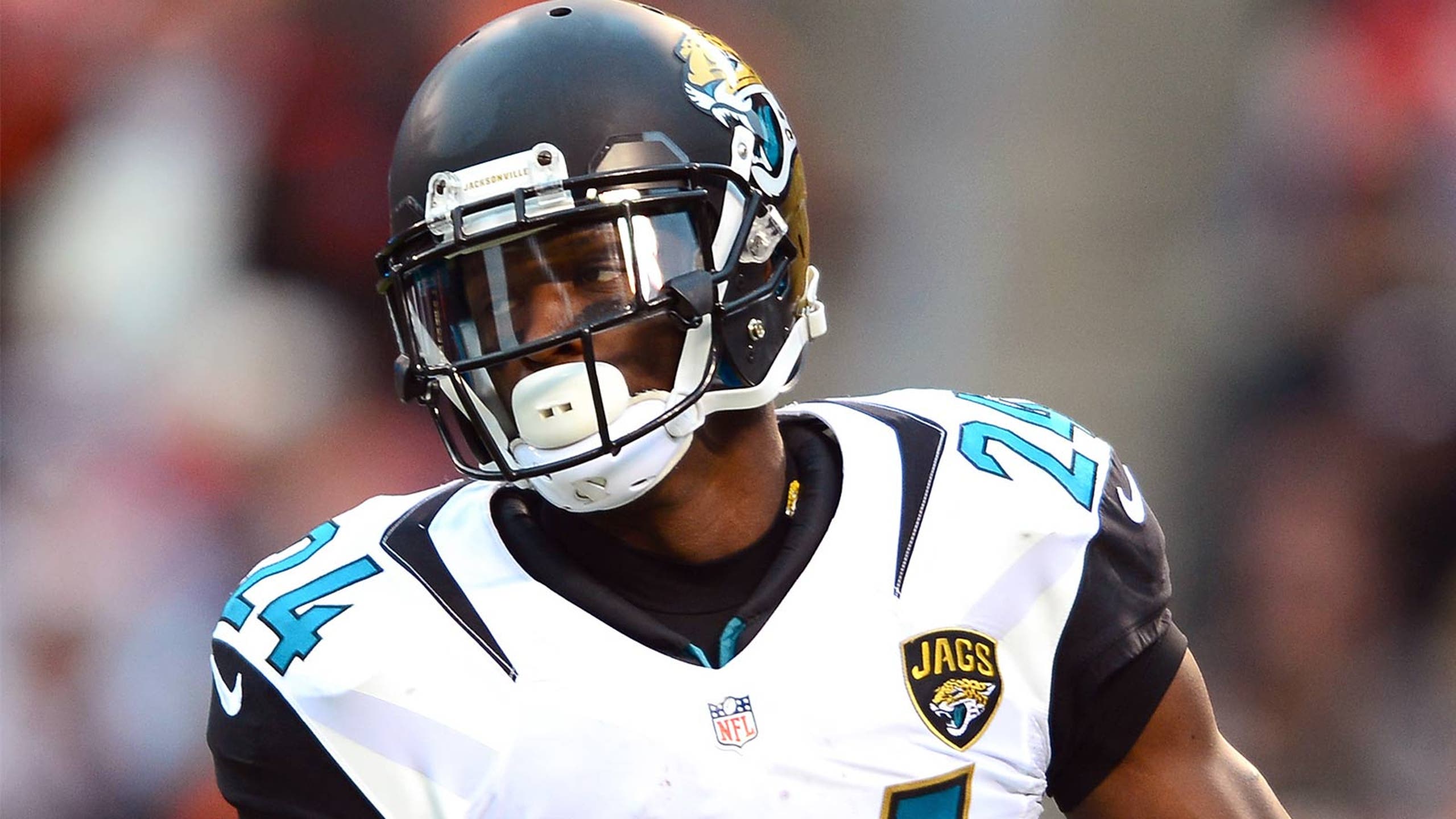 Jaguars notes: Injuries continue to mount with DB Will Blackmon out indefinitely
BY foxsports • October 27, 2014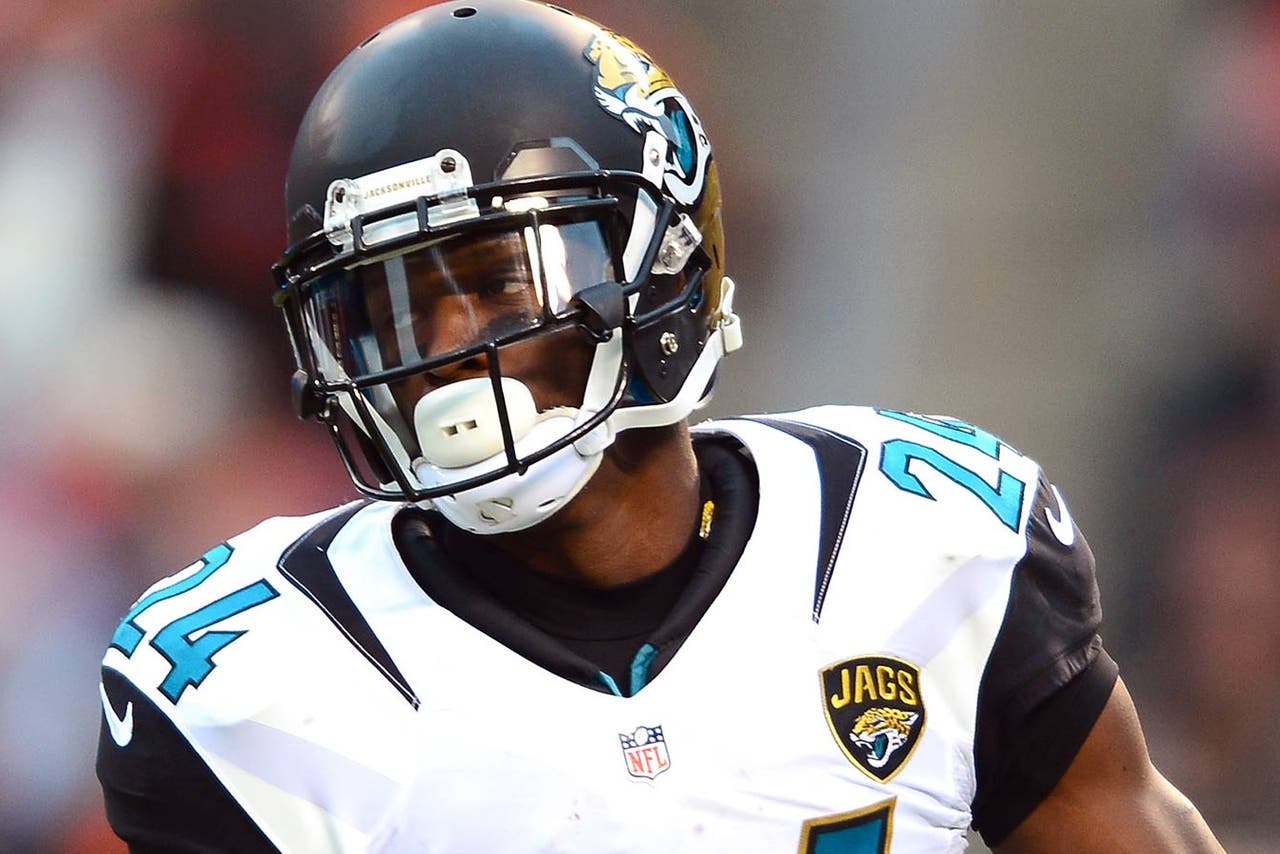 JACKSONVILLE, Fla. -- The Jacksonville Jaguars are starting to get better week-by-week on defense. They're also getting more and more banged up.
A week after losing middle linebacker Paul Posluszny for the season and defensive end Andre Branch for at least the next month with injuries, the Jaguars announced Monday that defensive back Will Blackmon will be out indefinitely after breaking his left index finger during their 27-13 loss to the Miami Dolphins.
While not a starter, Blackmon would customarily be in on more than half of Jacksonville's defensive plays every game as a fifth member of the secondary. He took part in 39 snaps Sunday despite getting hurt on the Dolphins' first play from scrimmage.
"I thought I just sprained it pretty bad," he said.
Defensive coordinator Bob Babich said fifth-year veteran Sherrod Martin would be most likely to take over Blackmon's spot heading into the Jaguars' next game at Cincinnati. They have yet to add fourth-round draft pick Aaron Colvin to their active roster, though he is expected to practice Wednesday in his latest step toward coming back from a knee injury sustained in January prior to the Senior Bowl.
Blackmon's injury also came after starting cornerback Alan Ball hurt a bicep against the Cleveland Browns. Ball was among the players the Jaguars had on their inactive list against the Dolphins.
Despite being without Posluszny, Branch and Ball, the Jaguars limited the Dolphins to 56 total yards and three first downs in the first half. Although they gave up 270 yards over the final two quarters, the Jaguars now rank 25th in the NFL in total offense. They were 32nd through the first four weeks of the season after allowing an average of 450-plus yards a game to Philadelphia, Washington, Indianapolis and San Diego.
WELLS DOES WELL
The loss of left tackle Luke Joeckel in the first quarter to a concussion was not catastrophic for the offensive line because of the job done by rookie Josh Wells, whose activity in the first seven games had been limited to special teams and an occasional short-yardage situation.
"He did a lot of good things against a very good defense," offensive coordinator Jedd Fisch said.
Wells ended up playing 55 of the 71 offensive snaps the Jaguars ran. Although all four sacks the Dolphins had of Blake Bortles came after Joeckel's departure, the Jaguars finished the game with 176 rushing yards, including 108 by Denard Robinson.
Wells credited left guard Zane Beadles for much of his success.
"He was a lot of help, just saying 'Hey, this is football, and play,'" he said. "I just felt it wasn't as much verbal as it was a comfort thing and playing beside a guy like that. I know how hard he works."
Beadles and right tackle Austin Pasztor are now the only veterans starting on a line that includes sixth-round pick Luke Bowanko at center and third-round pick Brandon Linder at right guard.
"Bo and Linder have some games under their belt now," Beadles said. "I don't know that I really look at them as rookies anymore."
LEWIS DUE BACK
Tight end Marcedes Lewis, who has not played since Week 2 because of a high ankle sprain, will practice Wednesday and could be brought off the injured reserve list set aside for players without season-ending injuries.
Fisch said the return of Lewis should further help blocking for a running game that was last in the league as of two weeks ago but has moved up to 25th following Robinson's consecutive 100-yard games.
Clay Harbor has 22 receptions for 244 yards over the past five weeks in place of Lewis, but his only two catches against the Dolphins came on the Jaguars' final drive of the game.
THE TEAL FLU
Coach Gus Bradley was unable to attend his usual Monday question-and-answer session with members of the media because team officials said he was at home sick with the flu. Babich and Fisch filled in for Bradley in his absence.
You can follow Ken Hornack on Twitter @HornackFSFla or email him at khornack32176@gmail.com.
---
---