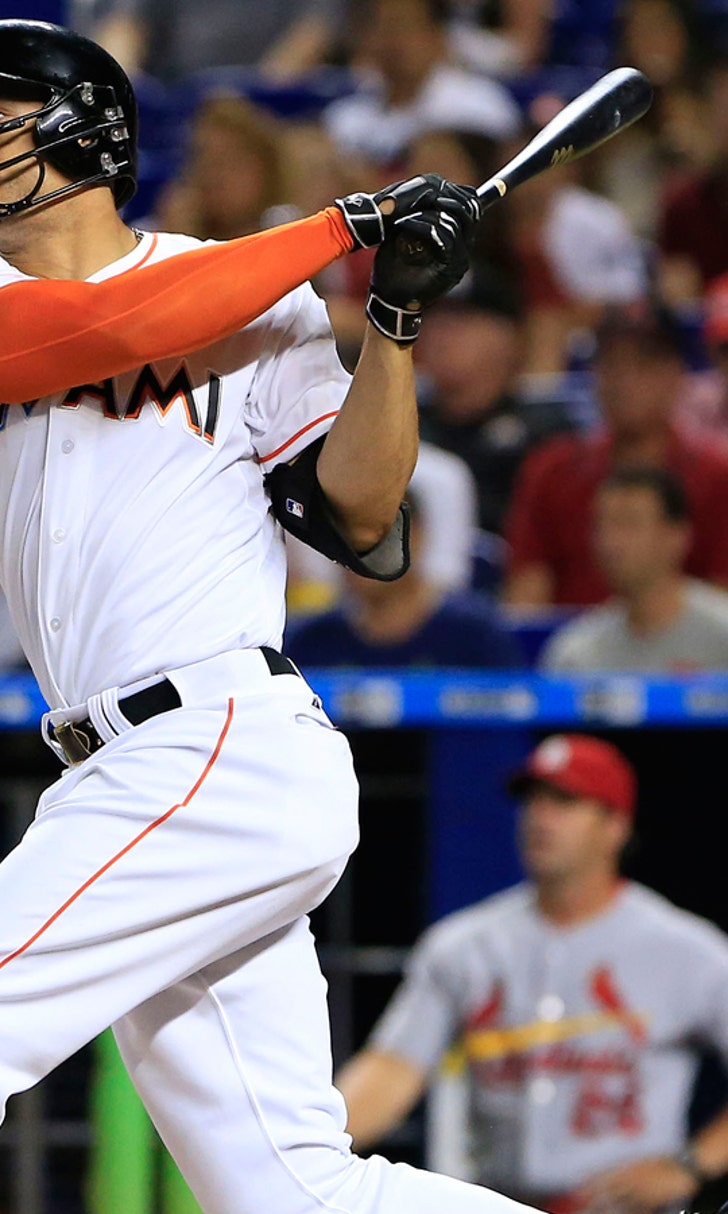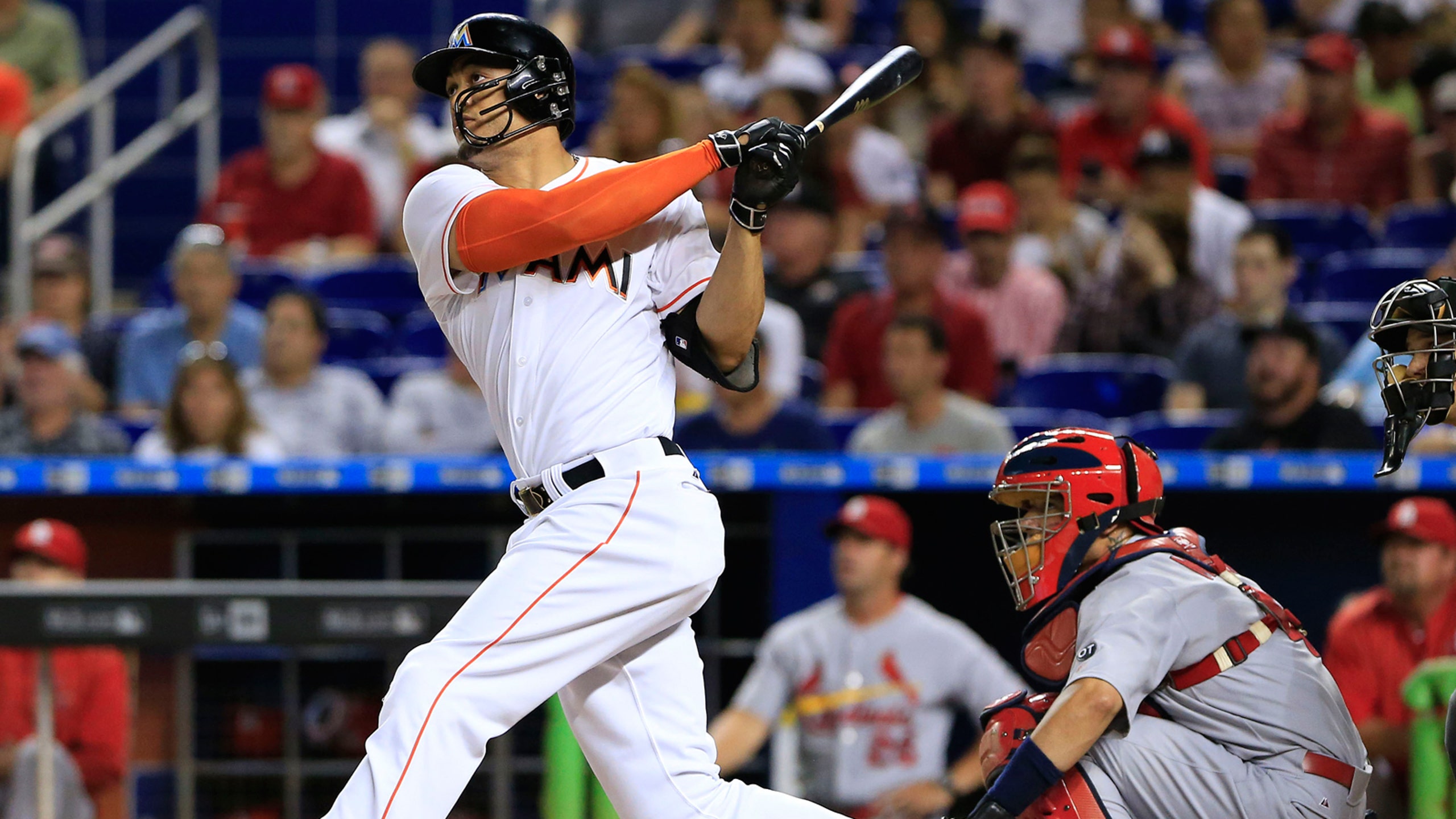 Giancarlo Stanton building up strength on swing, has no timetable for return
BY foxsports • August 1, 2015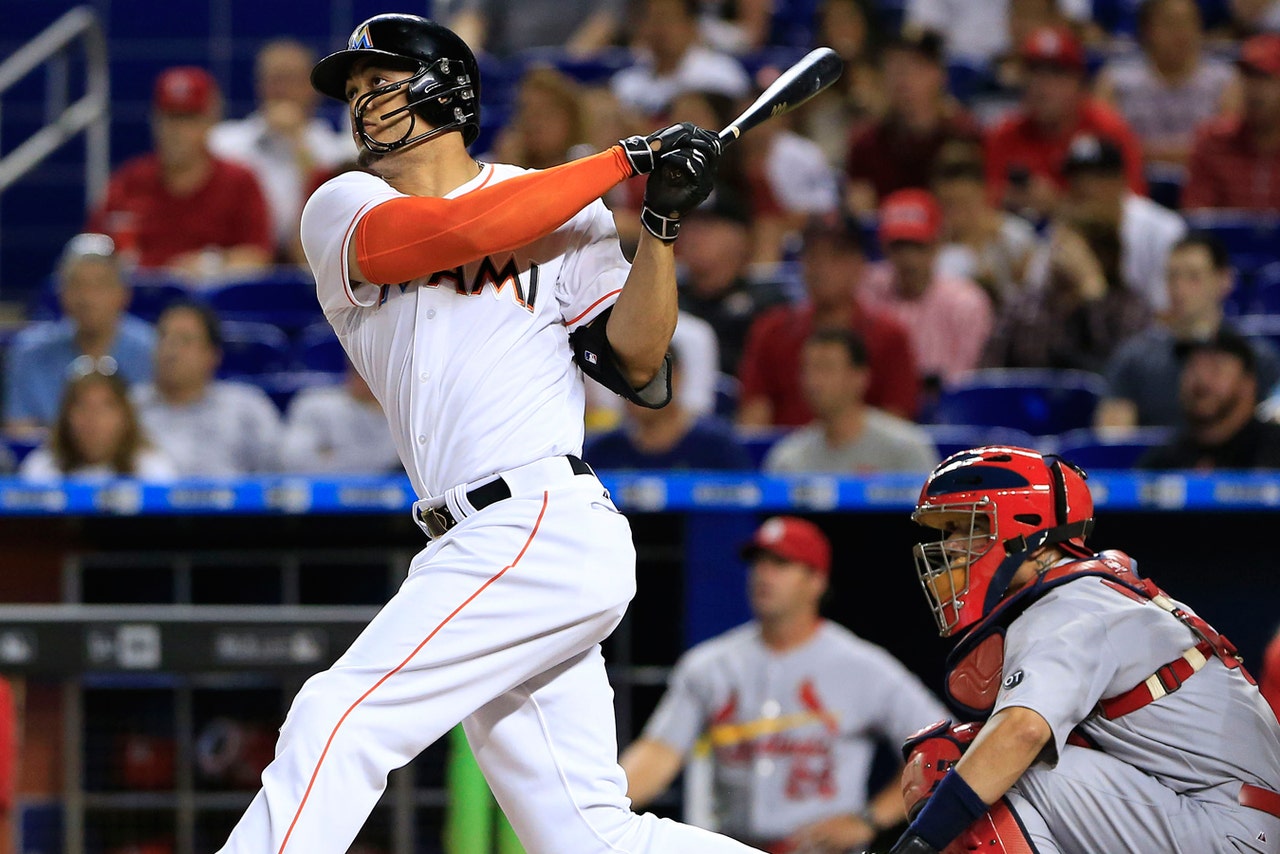 MIAMI -- Miami Marlins All-Star slugger Giancarlo Stanton continues to build back strength after left hamate surgery, but he still feels pain taking swings off a tee and has no timetable for his return.
Stanton, who spoke to media inside the clubhouse Saturday afternoon, underwent the procedure June 28 after experiencing discomfort two days earlier on swings and misses. At the time of his injury, he led the majors with 27 home runs and 67 RBI through 74 games.
"I'm doing as strong as it allows me to," Stanton said of his swing. "Getting decent, the ball's coming off OK. It's just the pain level of it."
The 25-year-old right fielder said the recovery from the fracture has taken longer than he initially expected. It usually calls for 4 to 6 weeks before a return.
"Definitely slower," Stanton said. "That's the generation of your whole swing is that turnover (with) your hand and your wrist. I know what a sore wrist feels like and now with a broken hand and the sore wrist, it takes a little longer."
Added manager Dan Jennings: "I think what you're going to have with Giancarlo is once it kicks in and he gets to that comfort level where he is good with turning it loose, it'll be a pretty fast thing, but he has to get to that level first. He's still building some strength in his wrist. It's not there yet. He knows his body, as I've said. When he gets to that point I think you'll see that clock speed up and he'll be able to progress in the live BP and be ready to go."
Stanton has missed 28 games because of the fracture entering Saturday. The Marlins have gone 12-16. He began taking dry swings last week after seeing a hand specialist. Stanton visited the club in San Diego last weekend but didn't attend the All-Star Game after making the team for the third time in his career -- first as a starter voted in by the fans.
"Coming around," Stanton said. "It's getting strength back is all."
Once the pain goes away on his swings, Stanton will move onto the next steps before likely playing in rehab games and rejoining the ballclub.
"It would be flips and then hitting on the field, so that's still -- I got to swing off a tee with no pain first and go from there," Stanton said. "I don't know when that will be. Do what I'm supposed to every day."
You can follow Christina De Nicola on Twitter @CDeNicola13 or email her at cdenicola13@gmail.com.
---
---