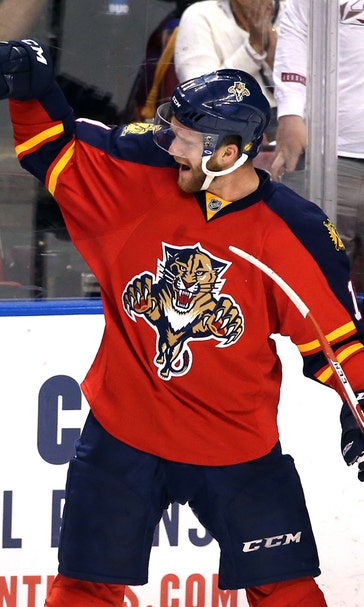 For young Panthers, 1st postseason obstacle is the playoff beard
BY foxsports • April 12, 2016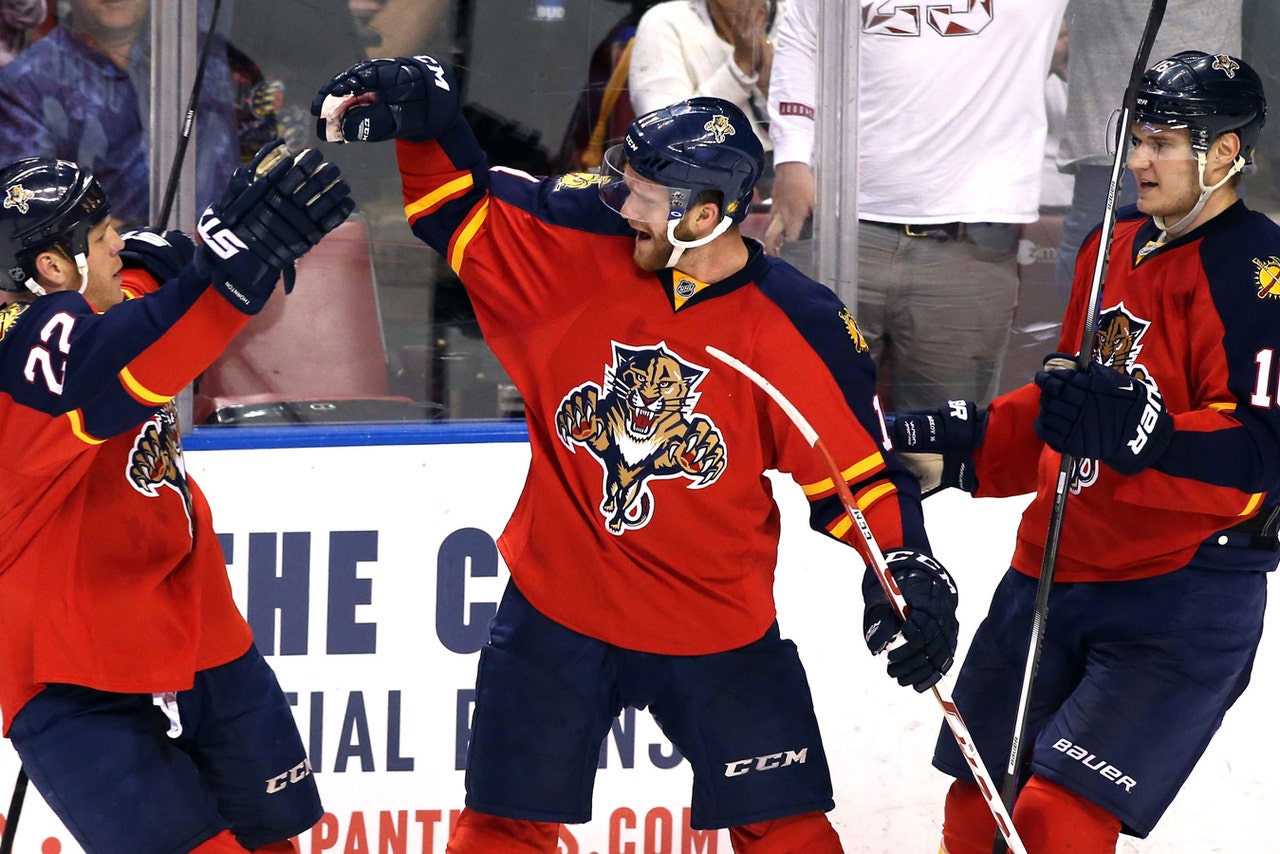 CORAL SPRINGS, Fla. (AP) -- Plenty of young players in the Florida Panthers' locker room are getting exposed to the Stanley Cup playoffs for the first time, and some are already struggling.
Not in the hockey sense.
Problem is, a few fresh-faced Panthers, well, they can't grow beards.
"It might be an issue," Florida forward Nick Bjugstad said Monday, running his fingers along the few wisps of scraggly blonde hair barely covering his chin.
The facial fur is a time-honored hockey playoff tradition, going back to the early 1980s. The New York Islanders, Florida's first-round opponent this season, with the Panthers hosting Game 1 on Thursday, were widely credited with being the first team to eschew shaving throughout the postseason for reasons that appear to have gotten progressively more superstitious over time.
For some Panthers like Jaromir Jagr, the playoff beard is basically no big deal since he's been sporting one most of the season anyway. For some of the younger guys and playoff first-timers like Jonathan Huberdeau, the tradition has been on their mind for a few weeks.
Huberdeau's beard is quite full right now. But how?
"Cheating, I think they call it," Huberdeau confessed.
Turns out, Huberdeau started his playoff beard a few weeks early, fearful he wouldn't be able to get it filled in properly when the postseason started. But not all of Florida's youngsters are struggling -- defenseman Aaron Ekblad, a mere 20 years old, has had a full beard for what seems like years.
"He's definitely a man-child," Bjugstad said.
Florida won the Atlantic Division this season and set franchise records for wins and points, getting into the playoffs for just the second time since 2000. But of the Panthers' eight leading scorers this season, five will be making their postseason debuts.
So after practice Monday, the new beards were the dressing-room buzz, a sign that the team isn't exactly overly nervous about the on-ice challenge.
"That's kind of cool. I like that," Panthers general manager Dale Tallon said. "I'm not a big playoff beard guy. I think it looks like crap. But whatever it takes. If I have to grow one, I'll grow one."
Panthers veteran and two-time Stanley Cup winner Shawn Thornton said he's enjoyed his beards in the past, particularly when they're long and almost out-of-control looking. The longer a team stays alive in the playoffs, the longer a player goes without shaving and the better the beard gets.
He knows some of his teammates might struggle.
"It can't be any worse than Tuukka when I was in Boston," Thornton said, referring to Bruins goalie Tuukka Rask and his past playoff attempts -- futile ones -- at growing a beard. "I think everybody's got him. There might be some interesting beards out there. They might want to go the Teemu Selanne route and just say they don't believe in it."
Told later that Thornton offered his beard-challenged teammates an escape clause, Bjugstad, a 23-year-old who waited four seasons before getting his first playoff shot, said he wasn't interested.
"Maybe I should take his advice," Bjugstad said. "But I think I'm going to keep it. I've seen a lot of playoff beards over the years. I want to do my own, for once."
---
---