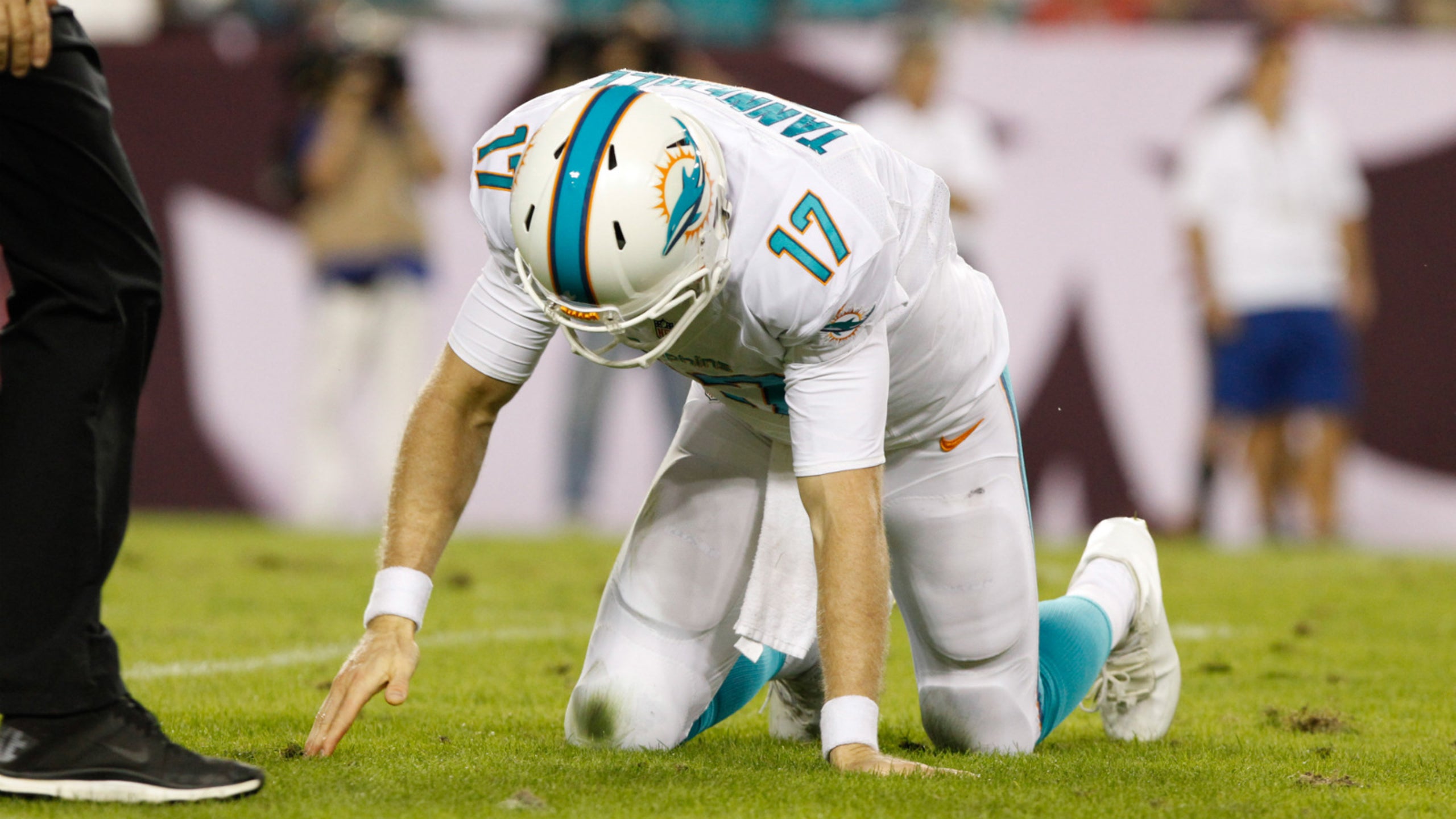 Dolphins not taking Jaguars lightly, hope to avoid letdown
BY foxsports • October 22, 2014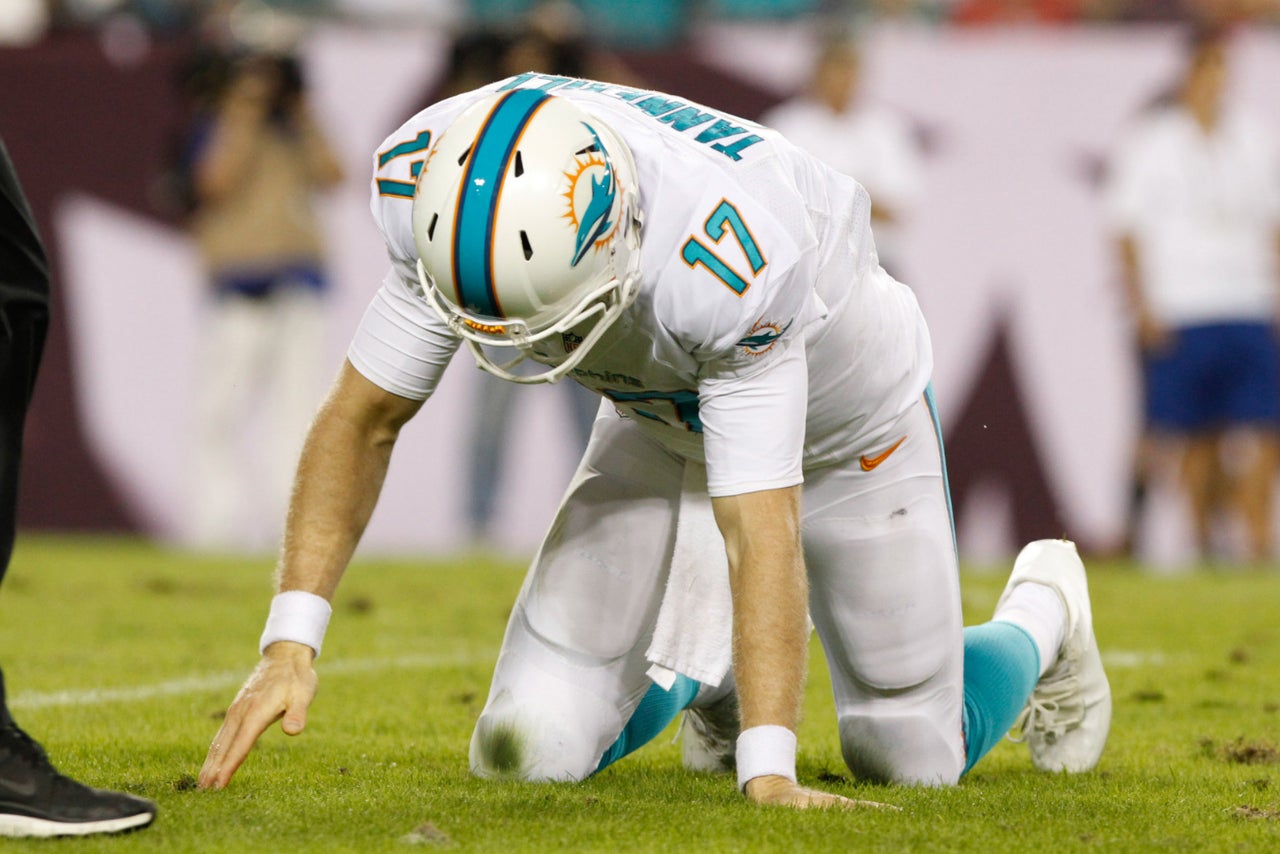 DAVIE, Fla. -- The Dolphins have been here before.
In Week 15, Miami knocked off 10-3 New England before losing 19-0 the following week to the 5-9 Bills, managing just 103 yards of offense in the process.
Fast forward to this season, where the Dolphins enter this Sunday's tilt against the 1-6 Jacksonville Jaguars having beating the favorites Bears 27-14 on the road.
With the only consistent thing about this team over the last decade being its ability to break fans' hearts, this is exactly the kind of game most Phinatics wouldn't be shocked to see their team in aqua and orange lose.
Head coach Joe Philbin, however, is ready for any potential letdown and is preparing his team to face a Jaguars squad that he has been very impressed by during his time in the film room over the last few days.
"What I said to the team is just watch the film," Philbin said. "I watched their team line up to potentially kick the game-winning field goal against Tennessee. Last week, they won by 18 points.
"Their defense the last few weeks I think is averaging giving up 13 points a game or something like that. They've got a young quarterback. I didn't even really talk about the record so much as just watch the tape. These guys are improving. They're a good football team."
Calling the Jaguars good might be a little bit of stretch considering their overall record, but there's no doubt they aren't the same team they were after losing their first four games by an average of 23.5 points.
The Browns, who were coming off a massive 31-10 win over the Steelers, were dispatched 24-6 last week, despite rookie quarterback Blake Bortles throwing three interceptions.
The key to that win was the defense, which held Cleveland to 69 yards rushing and zero touchdowns.
But it's Bortles who has impressed Philbin most.
"I remember watching the first preseason game that he played and I thought, 'Wow,'" Philbin said. "He looked like he had the right stuff."
After three straight solid performances versus a wide range of opponents, the Dolphins now have the chance to show they have the right stuff to be a playoff team by taking care of the Jags in the fashion a team with legitimate postseason hopes should.
So how does Miami go about doing this and avoid getting complacent?
"We're hungry," quarterback Ryan Tannehill said. "We're 3-3 and by no means cruising. We're hungry to go and win another game."
Another solid performance by Tannehill and a third victory in the last four contests would certainly help the playoff cause, but Philbin is just focused on the game at hand against a vastly improved Jaguars team. It certainly won't go down without a fight and is likely to play a lot better than early results suggest.
"Sunday at 1 o'clock it really doesn't matter what your record is," Philbin said. "It matters how well you perform and you execute as a football team."
---
---