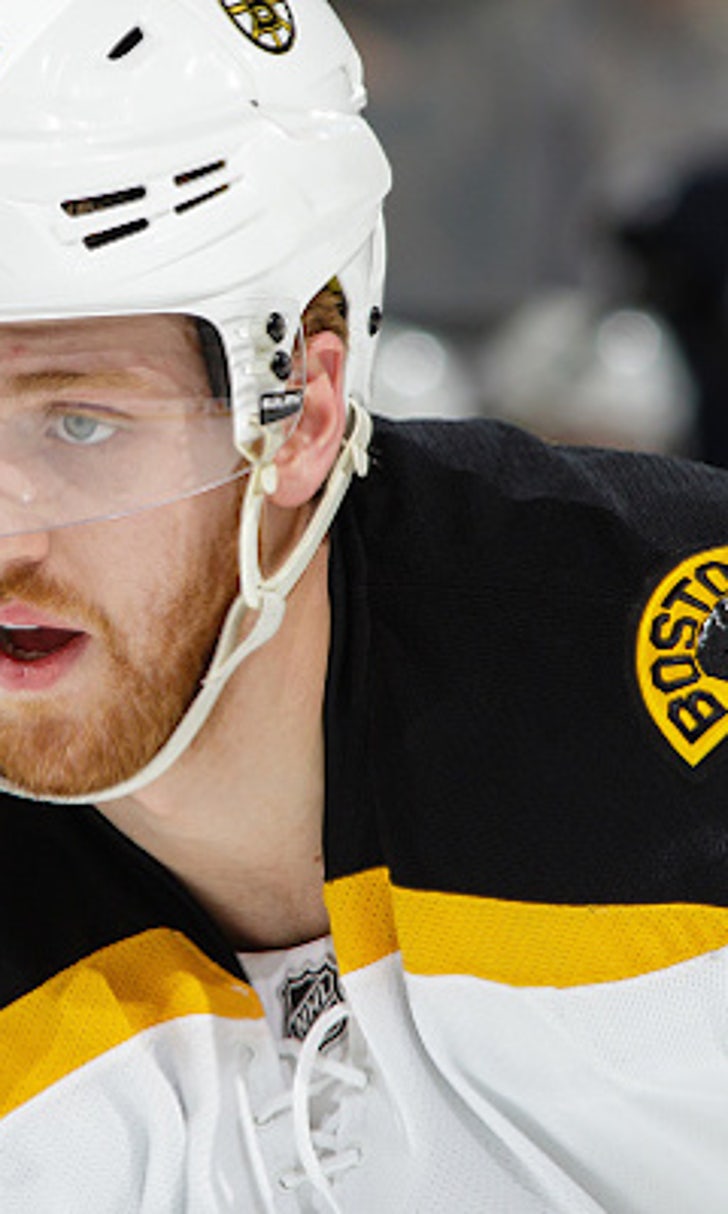 Coyotes aren't alone in needing a right-handed defenseman
BY foxsports • August 14, 2015
A central part of the Coyotes' offseason plan was to trade for 22-year-old right-handed defenseman Dougie Hamilton. At 6-feet-5 and 212 pounds, Hamilton was viewed as a foundational piece who would have played on the team's top pairing with Oliver Ekman-Larsson for a decade or longer.
The fact former Coyotes executive Brad Treliving (now Calgary's GM) swooped in and landed Hamilton from Boston was painful enough. To understand the full extent of the Coyotes' frustration, however, you have to understand just how rare elite, right-handed defensemen are in the NHL.
As Travis Yost noted in a recent column for TSN, only 12 defensemen in the NHL make $6 million or more a year. Just two of those are right-handed.
Hamilton didn't get $6 million a year from Calgary off the bat, but he came close when he signed a six-year, $34.5 million deal with an annual average value of $5.75 million, and his annual salary jumps to $6 million in the final two years of his contract.
According to research by Ryan Lambert in a terrific article on the topic for Yahoo! Sports, there were 205 defensemen that played at least 35 games last season, and just 65 of them are right shots (31.7 percent).
It's not imperative that teams have a right-handed and left-handed player on each defensive paring. Plenty of left-handed defensemen learn to play the right side effectively, and vice versa, but it certainly benefits teams to have players whose forehand faces the boards to keep pucks in more easily at the blue line, to get shots off more quickly, to defend along the defensive-zone boards more easily and to expedite zone exits.  
The scarcity of right-handed defensemen can lead to overvaluing by teams. Detroit gave Mike Green $18 million over three years, which incidentally makes you wonder just how little NHL GMs think of free-agent, right-handed defenseman Cody Franson, who is still without a home.
Coyotes general manager Don Maloney doesn't expect to make any more roster moves before training camp begins in four weeks. But if there is one position for which he'll absolutely explore options, it's a right-handed defenseman.
The problem, as you've now seen, is there just aren't many out there.
Winnipeg is in an interesting situation. With Toby Enstrom and Tyler Myers (right-handed) both locked up for several years at more than $5 million per season, the Jets have a decision to make with impending unrestricted free agent Dustin Byfuglien (right-handed) and impending restricted free-agent Jacob Trouba (right-handed), who likely will earn a sizeable pay increase since the days of the bridge contract appear to be dying.
The most likely occurrence is that the Jets will re-sign Trouba and move Byfuglien before his contract expires. That might sound attractive and it probably should when you consider the aforementioned scarcity of elite, right-handed defensemen, but many NHL teams still view Byfuglien as a forward, not a defenseman. When he played the wing on the Blackhawks' 2010 Stanley Cup winning team, he gave Chicago incredible net-front presence with quick hands and a nasty temperament.
There's no telling whether the Coyotes will get in on the Byfuglien sweepstakes, but their options are limited and none of their current right-handed defensemen -- Michael Stone, Zbynek Michalek or Connor Murphy -- is an ideal match for the top pairing with OEL.
That's why Hamilton was so critical to their plans. That's why they are still privately smarting from an inability to execute that plan.
Follow Craig Morgan on Twitter
---
---