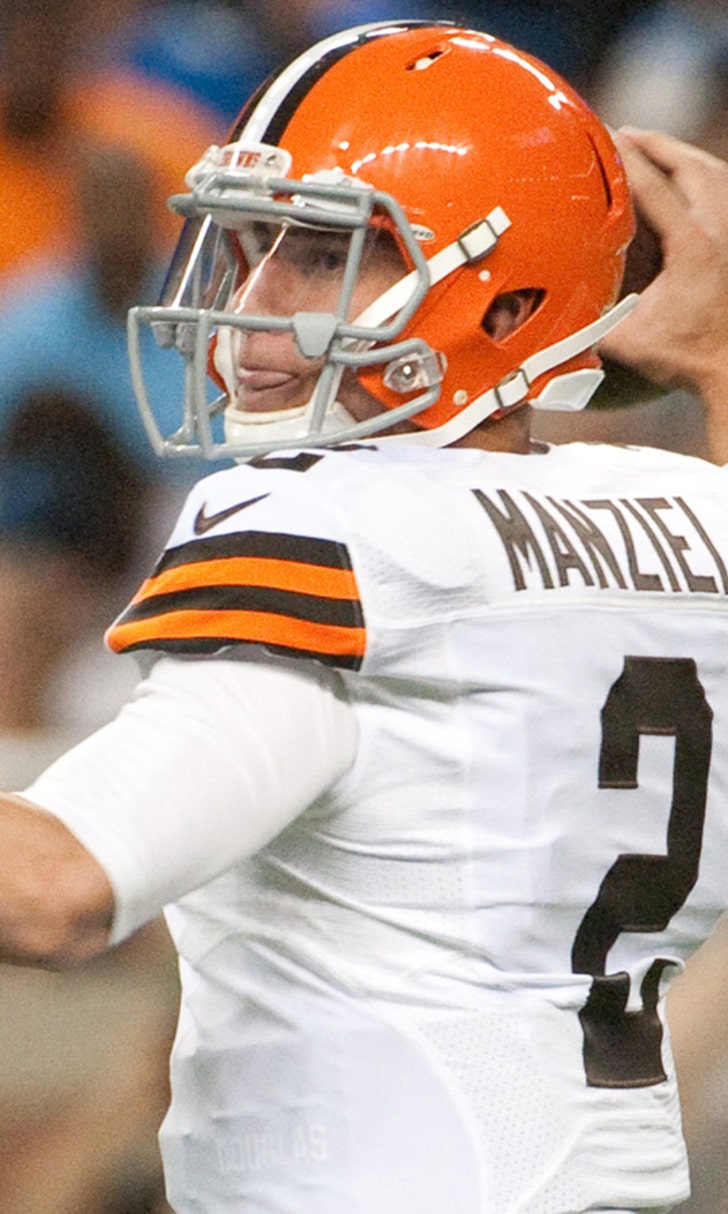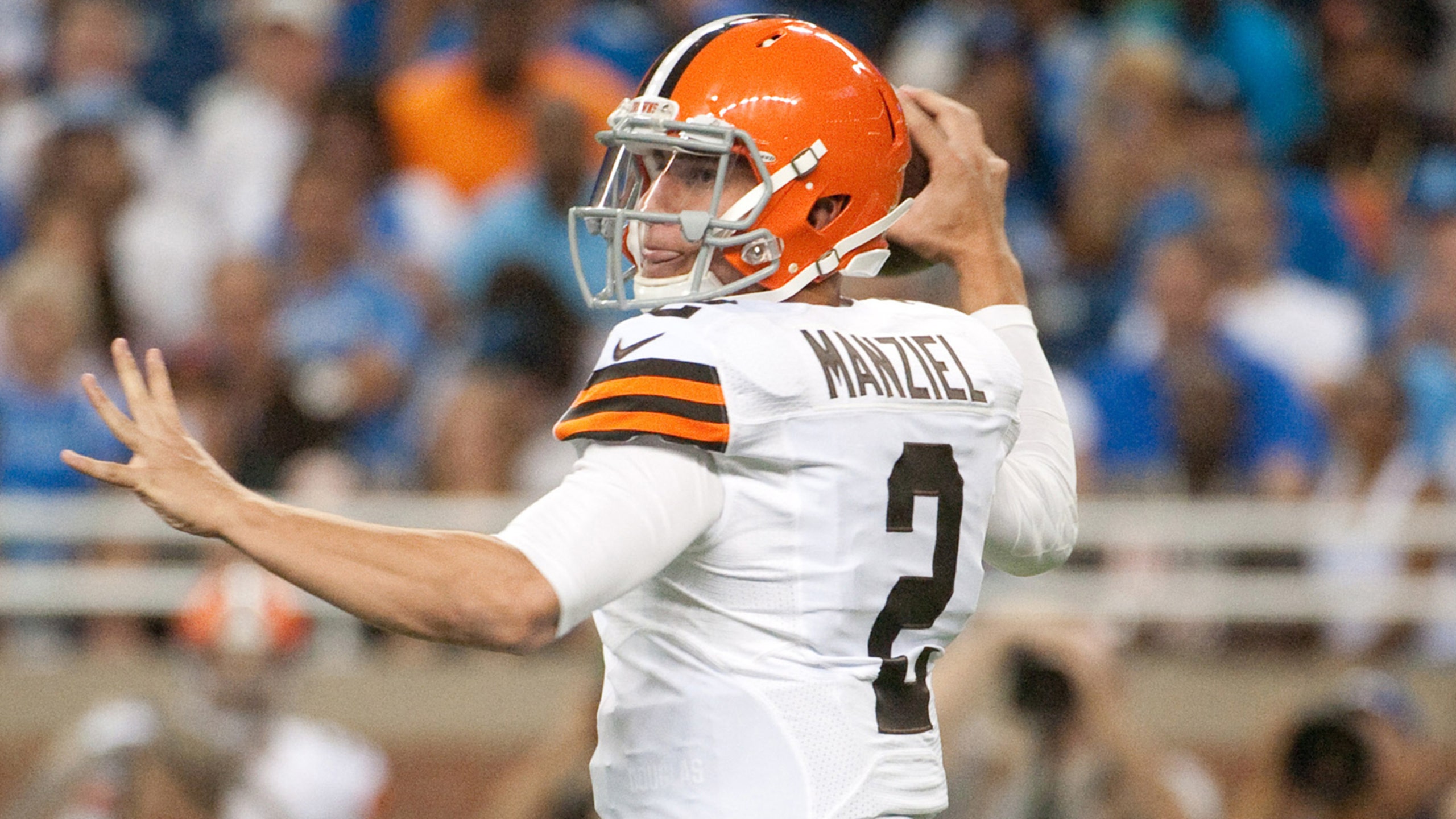 Cleveland quarterback battle continues with "no real leader"
BY foxsports • August 10, 2014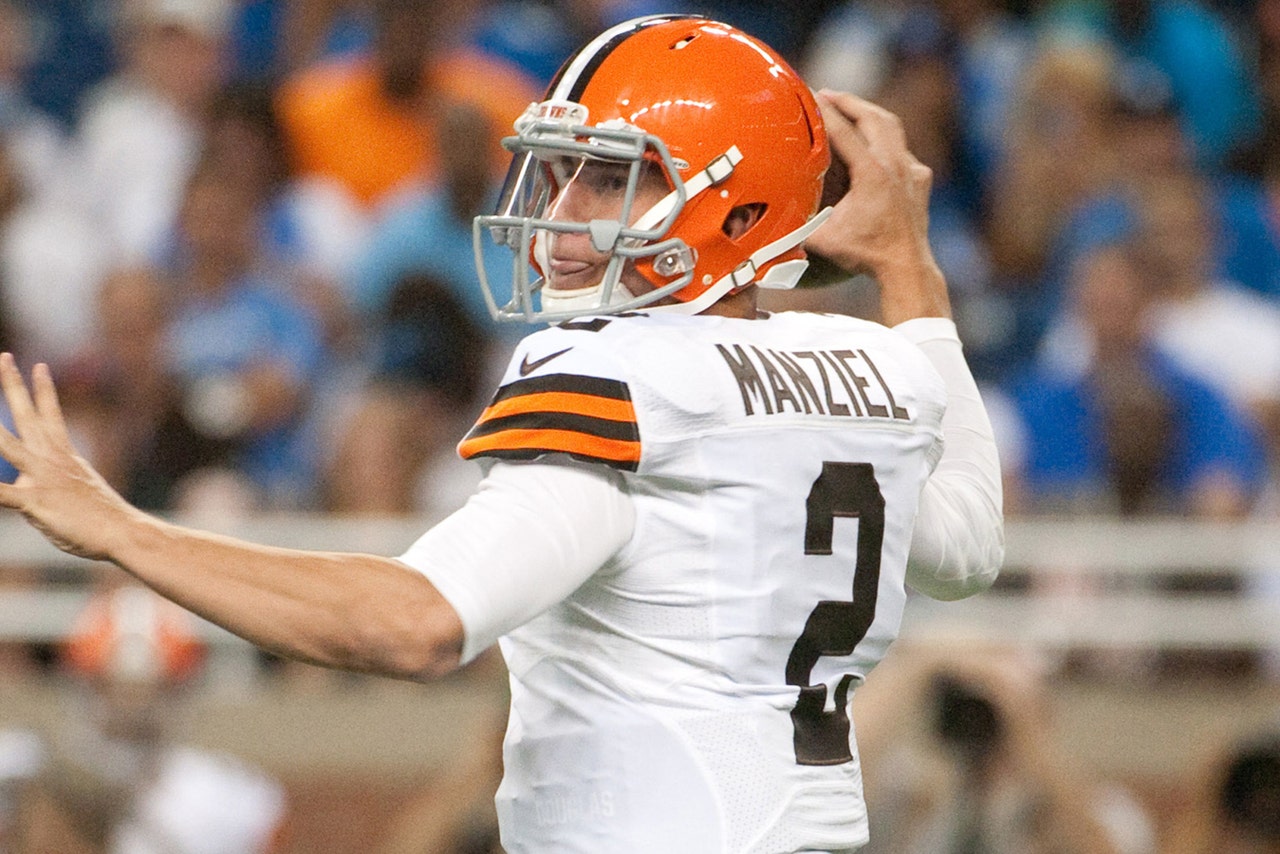 "Brian has done nothing to lose the job," Pettine said. "Johnny has made improvements, a lot of improvements. The things he was behind on in the spring, he has a firm grasp on."
Time is running out. Pettine has said he wants a starting quarterback before the Aug. 23 third preseason game, and now the Browns point to their second game, Aug. 18 at Washington.
Pettine shot down various reports that said Manziel has pulled ahead and would start next Monday's game, saying he hasn't decided on a starter for that game.
When the September 7 season opener in Pittsburgh comes, Pettine said he's confident the Browns "will have a quarterback" and that quarterback "will be the best guy...that's the bottom line.
"It's a good problem to have, having two guys we think are NFL starters."
Manziel thus far has only had two practice days with the first-team offense. Pettine said before training camp that he would prefer not to play a rookie if he he didn't have to and on Sunday said that, "if all things are equal," he still feels that way.
"There are stories where it's worked," Pettine said. "But in an ideal world, you'd like the rookie to be able to sit and learn."
Ideally, the Browns would start scoring some touchdowns. And, someone would pull ahead and grab the job.
As for now, though, the battle continues.
"It's like we said before," Pettine said. "We are going to play the best guy."
---
---