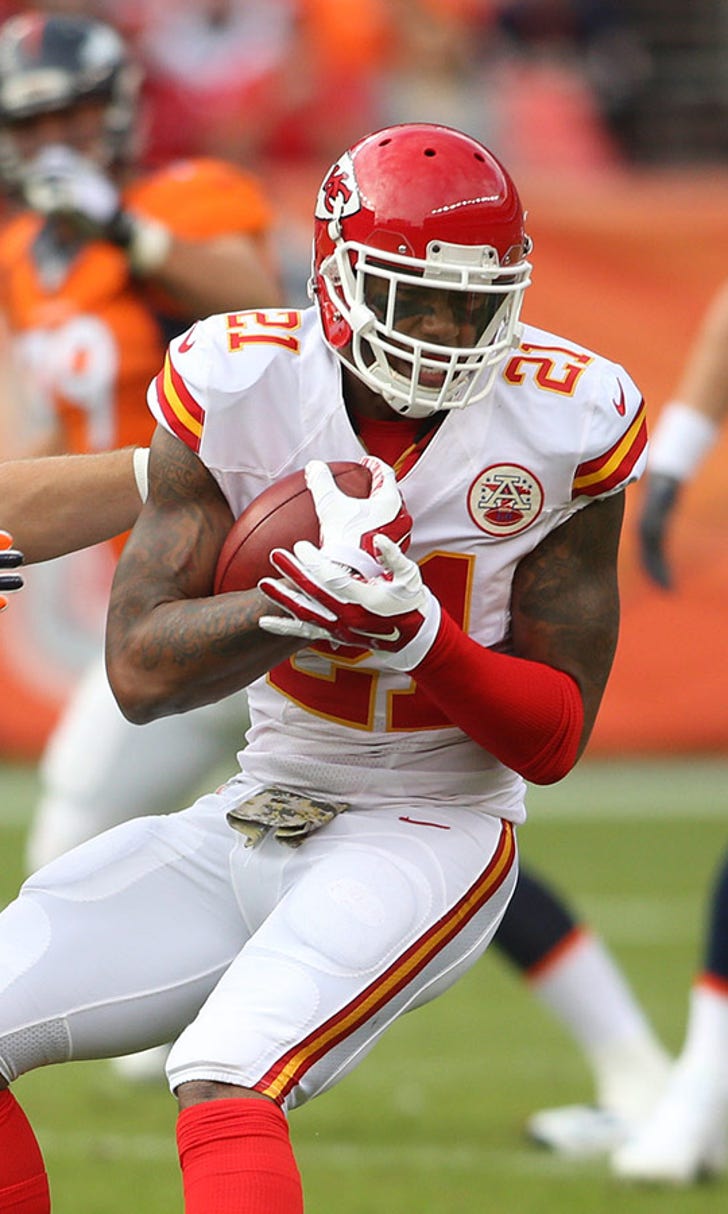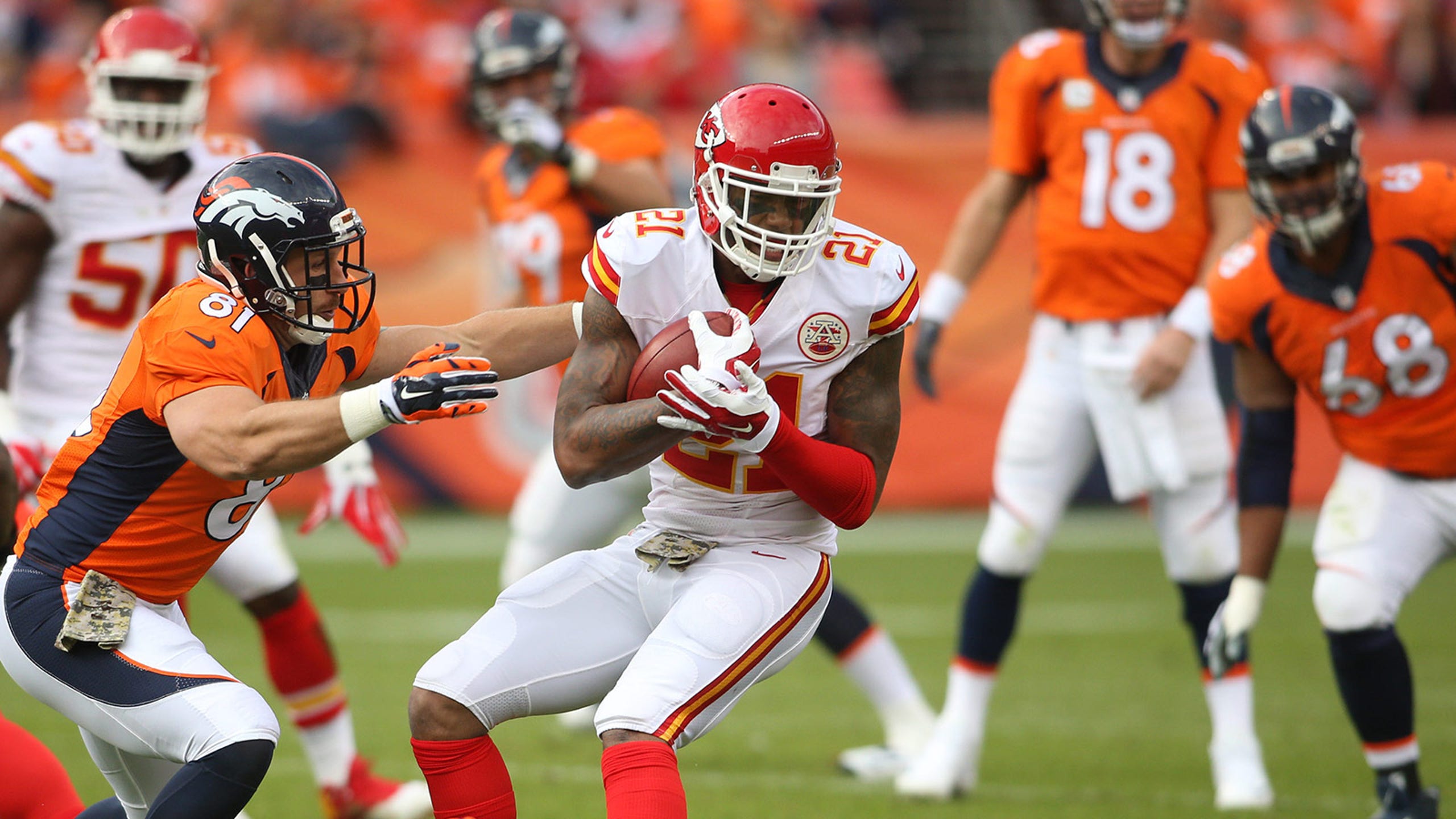 Chiefs terrorize Manning, crush Broncos in Denver 29-13
BY foxsports • November 15, 2015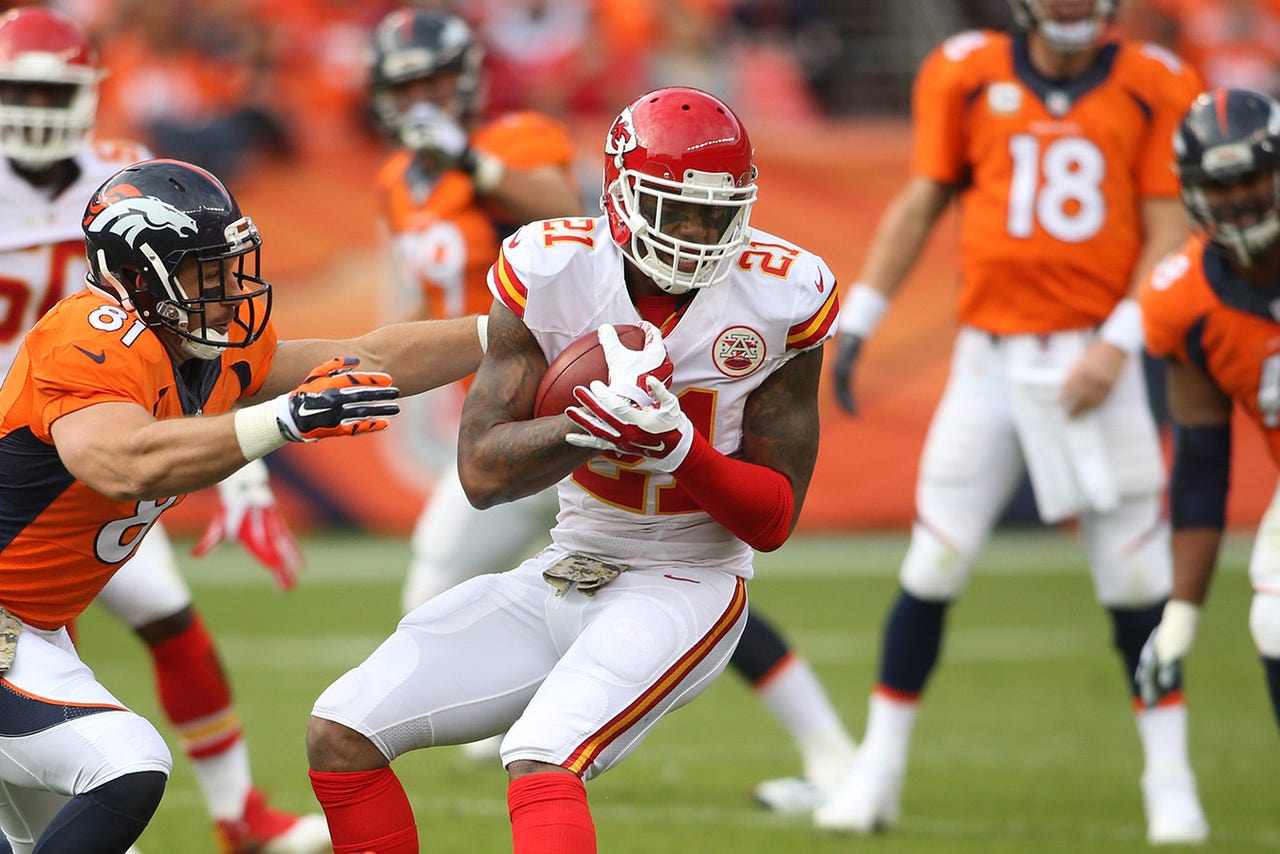 DENVER -- The fans were almost all gone, and more than an hour after he'd taken his last snap, Peyton Manning stood on the sideline leafing through the pictures of all those plays gone wrong.
The Kansas City Chiefs did all that damage Sunday -- picking off the Denver Broncos quarterback four times, holding him to 35 yards passing and sending him to the bench in the third quarter with a 0.0 passer rating en route to a 29-13 win.
"We did not expect that," Chiefs linebacker Derrick Johnson said. "When you're going to play against Peyton Manning, you don't expect, 'OK, guys, we're going to make them pull him out of the game.'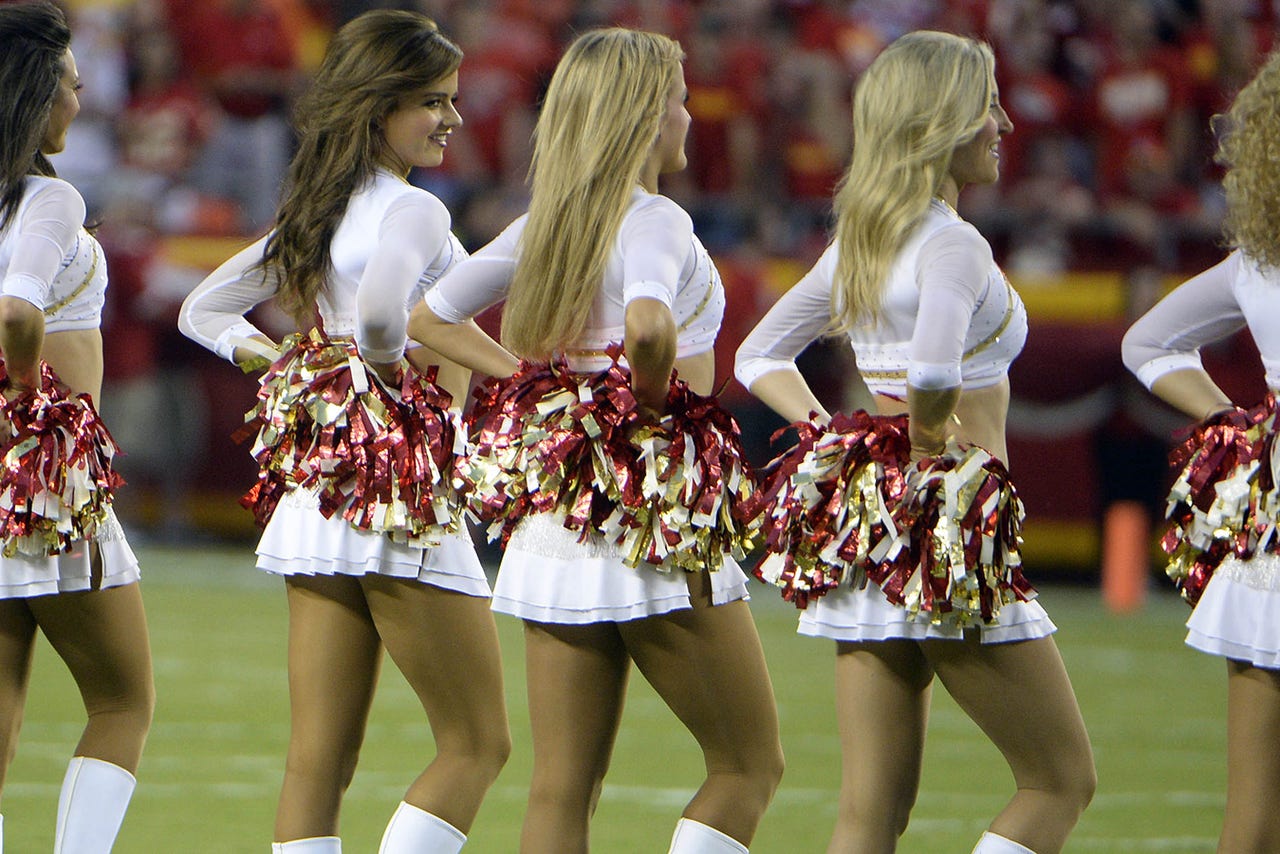 Lookin' good! Flip through our photo album of NFL cheerleaders.
"Our thought process was to do really good and execute our plays. By doing that, Peyton was pulled."
And just like that, the Chiefs (4-5) put themselves in the playoff race and placed the Broncos (7-2) in quite a quandary -- losers of two in a row and with quarterback issues.
"It's a great feeling, just winning, period," said Eric Berry, who had his second interception since being diagnosed with cancer last season. "That's what we needed right now at this point."
Marcus Peters set the tone for the day by picking off Manning on the third play of the game. That turned into a short Charcandrick West touchdown run and the rout was on, especially given how well the defense was playing.
Manning broke Brett Favre's NFL record for most career passing yards in the first quarter, but that was about the only highlight. Peters thought about shaking Manning's hand shortly after he reached the milestone, before deciding against it because, "we were between the lines."
"I saluted him, man," Peters added. "I gave him mad respect. That's the biggest thing to me: I show my respect to the ones who paved the way for us to be playing this game."
Manning looked every bit like a 39-year-old quarterback who entered the game hobbled by a sore foot and aching ribs. The Chiefs took advantage, sacking the five-time NFL MVP twice and forcing him to make poor throw after poor throw. Manning finished 5 of 20 before giving way to backup Brock Osweiler, with the fans cheering the change.
"Is (Manning) the type of quarterback he showed today? No," Johnson said. "He's still a great quarterback -- just not what he used to be. Today, we had our way."
Up 29-0, Kansas City was 5:27 away from shutting out Denver for the first time at home in its 56-year history. But Ronnie Hillman saved that embarrassment with a 1-yard TD.
"We weren't thinking about it," Johnson said of the shutout. "We were thinking more about the win. We didn't even know about the shutout-type deal. We didn't want them to score."
For about 115 out of 120 minutes this season, the Chiefs have outplayed the Broncos. If not for a breakdown in Week 2 at Arrowhead, Kansas City could be 2-0 against Denver. The Chiefs allowed two touchdowns in a 9-second span during a 31-24 loss to the Broncos, which included Bradley Roby's 21-yard fumble return with 27 seconds remaining.
This time, it wasn't even close. The defense made sure of it.
"Defense, defense, defense. They did a tremendous job, five turnovers," said Kansas City coach Andy Reid. "They were able to put pressure on Peyton. That doesn't happen very often."
Cairo Santos made five field goals and Alex Smith finished an efficient 17 of 31 for 204 yards and an 80-yard TD pass to West that put the finishing touches on the win early in the fourth quarter.
All thanks to their defense.
"To be sitting there watching it on the sidelines was really, really impressive," Smith said. "It may be one of the best defensive performances in a long time."
NOTES: Chiefs S Tyvon Branch will have an MRI on his foot Monday. ... CB Sean Smith is day to day with a bruised knee. ... Broncos safety T.J. Ward was ejected for hitting Jeremy Maclin in the head as the Chiefs' receiver blocked him downfield on West's TD run.
---
---