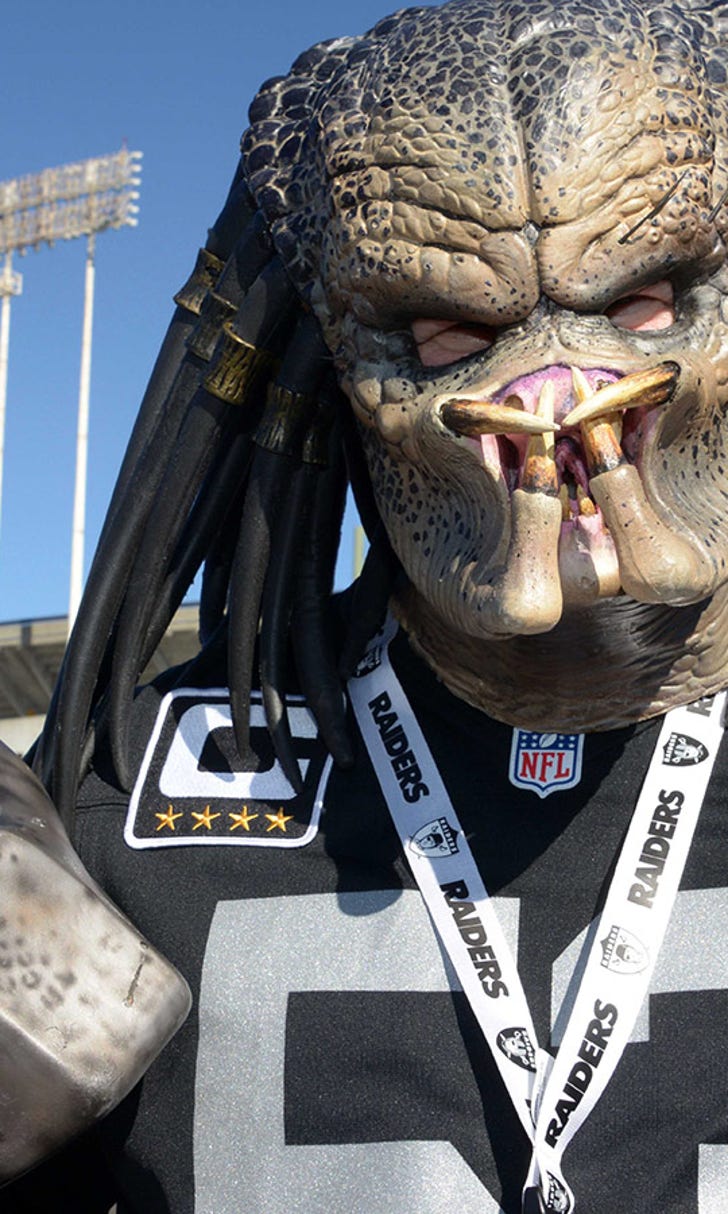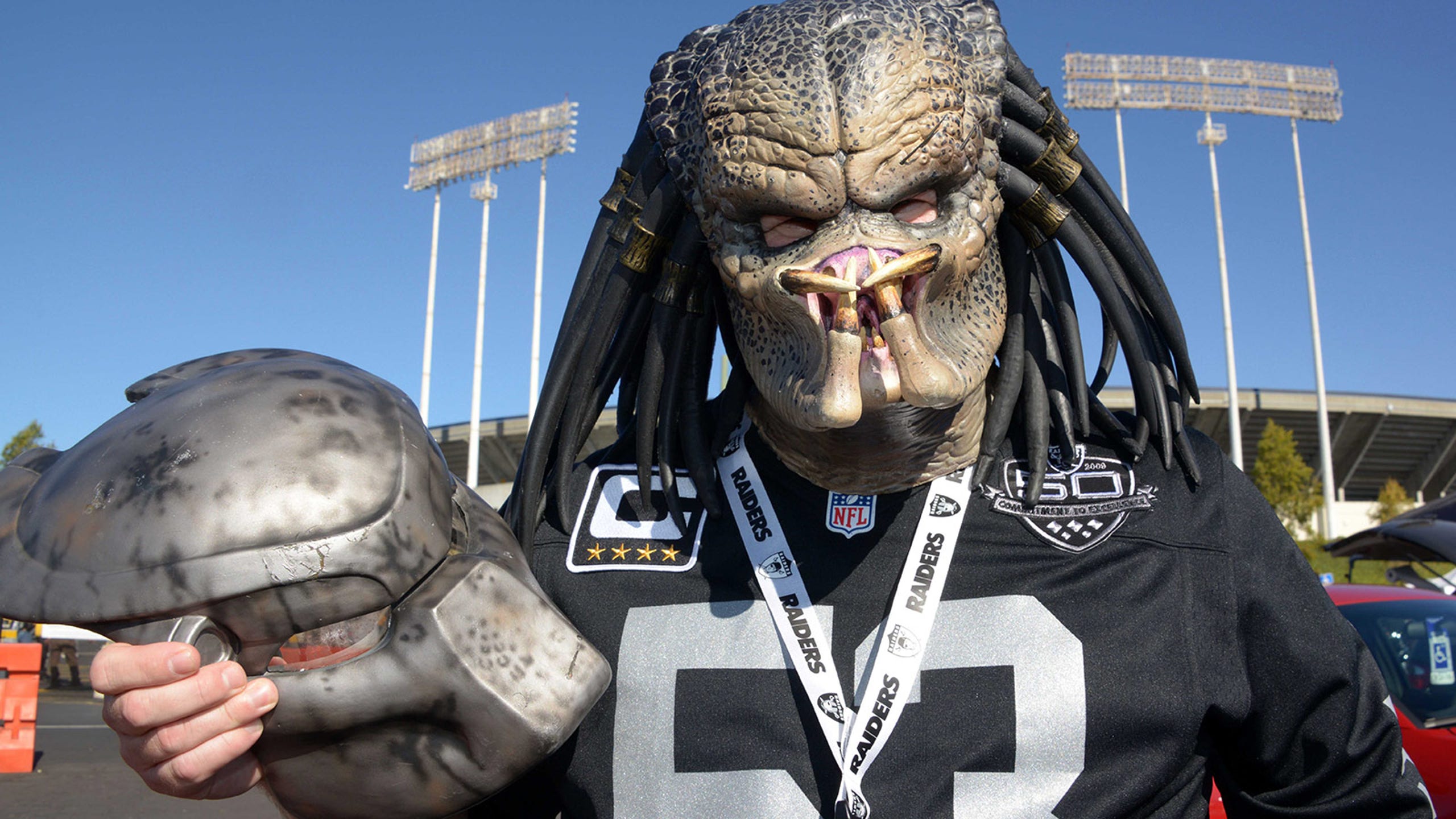 Chiefs DE Walker, an ex-Raider, says Oakland mess 'not as bad as it seems'
BY foxsports • November 19, 2014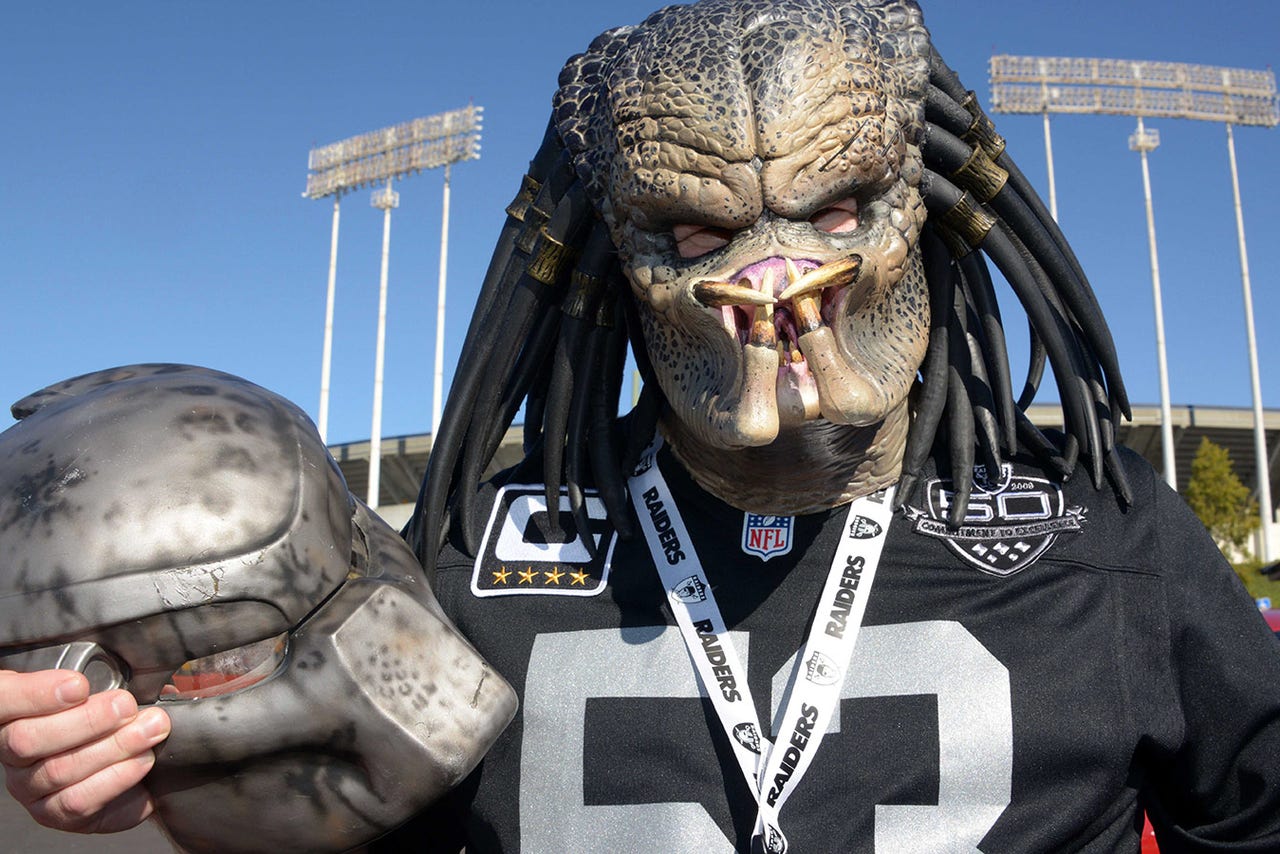 KANSAS CITY, Mo. -- O.Co Coliseum puts the "pit" in pit stop: The toilets inside the home baseball clubhouse reportedly flooded over at least once this past spring and at least twice (that we know of) the summer before that.
The Raiders are 0-10 this fall and 4-22 since the start of the 2013 season. Over the past 22 months, the Silver & Black have cycled through four different starting quarterbacks and two head coaches. When the owners don't want to move to Los Angeles, they want to move to San Antonio. Or Dubuque. Or Kabul.
And yet ...
"Honestly, it's never as bad as it sounds," Kansas City defensive end Vance Walker, a Raider last fall, says of his 2013 sojourn in Oakland, site of the 7-3 Chiefs' Thursday night showdown. "I mean, I'd heard things prior to not even being in the Raider conversation, just (while I was) with the Falcons.
"But once I got (there), I'm like, 'I love this, this is not what you hear or anything like that.' You've got a lot of good guys, and they changed the staff, and there's a lot of turnover. So they're putting together people in places, I guess. I can't really say the specifics, but it's not as bad as it seems, to be honest, as far as what I've experienced being there."
Not that he's feeling homesick, mind you. The former Georgia Tech standout was signed away from the Raiders this past spring as a possible replacement for the departed Tyson Jackson, a versatile lineman who could line up at tackle or end, depending on the alignment. With the emergence of Allen Bailey at one end spot (ProFootballFocus.com: 541 snaps, plus-0.8 PFF grade) to complement Pro Bowl nosetackle Dontari Poe (566 snaps, plus-6.1 PFF grade), Walker has been used situationally (just 106 snaps), but flashed good effectiveness as a run stopper (plus-3.3 PFF grade on rush defense); his plus-1.7 PFF grade is second only to Poe among the Chiefs' defensive linemen.
The South Carolina native is also coming off arguably his best single game to date with the Chiefs, recording three assists and a plus-1.4 grade on 13 defensive snaps in last Sunday's 24-20 win over defending Super Bowl champion Seattle.
"We try to do things by situation and series and we don't have a guaranteed planned rotation of, 'You're going in after this many plays,'" defensive coordinator Bob Sutton told reporters earlier this week. "It's usually based on the situation we're in, where we're at on the field, what's just happened. Sometimes the last drive wasn't very long, sometimes the last drive was very long and we know we've got to rotate them out to get some fresh bodies in there. 
"We don't really get in and say, 'Hey, this is the number of plays you're playing exactly.' Because there's just too many situations that come up that you really don't want to tie yourself to that thing. And I think the guys know that and they understand that.  I know every one of them would like to be in there every play, but that obviously can't happen."
Still, it's a short week -- two games over the span of five days -- so every hand is expected to be on deck Thursday night. The only thing more dangerous than an 0-10 team is an 0-11 one, because jobs are going to be lost, and spots are going to be up for grabs. If you're not fighting for the cause on the East Bay, then you're fighting like crazy for your own backside.
"It's just one of those things where you've got to come to work every day and work hard," Walker said of his old club, with whom he played 15 games and recorded three sacks a year ago. "You can't control anything that's out of your power; you can only control what you do. I'm sure those guys have that same philosophy, and that's the way we play. We go out there and play every week. And at the end of the day, your record is 0-0 when you play on game day, so it really doesn't matter."
If Seattle was a test of the Chiefs' collective manhood -- they passed with flying bruises -- Oakland is a test of discipline and professionalism. It's a perfect trap game, even if the Raiders are an internal mess, a West Coast trip on short rest sandwiched between games against the two clubs that played in last February's Super Bowl. The Chiefs' rematch with hated (and, at the moment, wounded) Denver (7-3) won't mean quite as much if they can't take care of business in Oaktown first.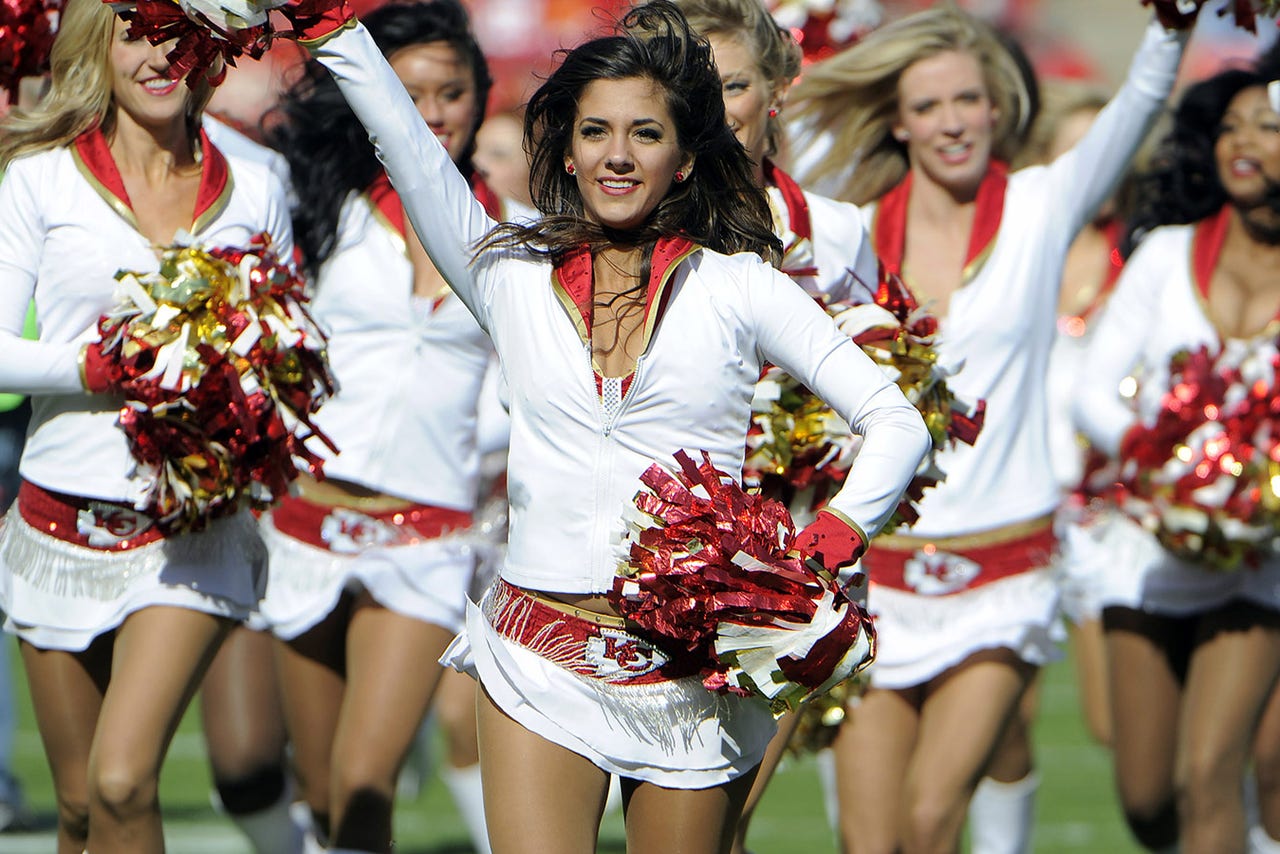 Flip through our photo album of Chiefs cheerleaders.
"I just don't think we think like that," quarterback Alex Smith replied when a reporter suggested the winless Raiders could be overlooked. "I mean, this (Oakland team) is a good football team. You turn on the film, and they've been in a bunch of games. This is a division game. We know how tough these guys (are); we play them twice a year, (and had) a tough game here last year against them at our place. This is a national TV game. (The Raiders) have too much pride to go out there and give (us) anything less than everything."
To wit: Of those 10 straight losses, five have come by a touchdown or less. Some weeks, the Raiders are the epic, snarling "Autumn Wind" pirates of old. Other weeks, it's "Yakety Sax" time.
"In this league," coach Andy Reid said, "we understand that there is a fine line between winning and losing, so you don't take anybody lightly."
You don't let a wounded animal hang around. You put it out of its misery. Quickly.
"From a football aspect, we all respect each of our opponents," Walker said. "Even though (the Raiders aren't) doing so good as they probably would hope, they're still a good team and we've got to respect them.
"But as far as public perceptions, I mean, whenever I was with them out in California, nobody ever gave me issues or problems. Everybody respected us, happy that I was there, and all that stuff. I think the perception, maybe, (is because) California is its own entity -- there's a lot of stuff going on out there, so I think it's more of an 'outside California' thing (versus a) 'California' thing. I mean, they love the Raiders in California."
Flooded toilets and all. Part of the charm. The Raider Mystique.
"That's the first time I've heard about that," Walker said, shaking his head. "That's crazy."
You can follow Sean Keeler on Twitter at @SeanKeeler or email him at seanmkeeler@gmail.com.
---
---