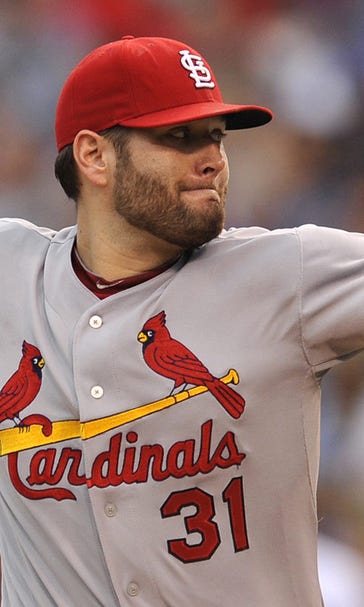 Cardinals at Pirates: A great spot to clinch a division title
September 28, 2015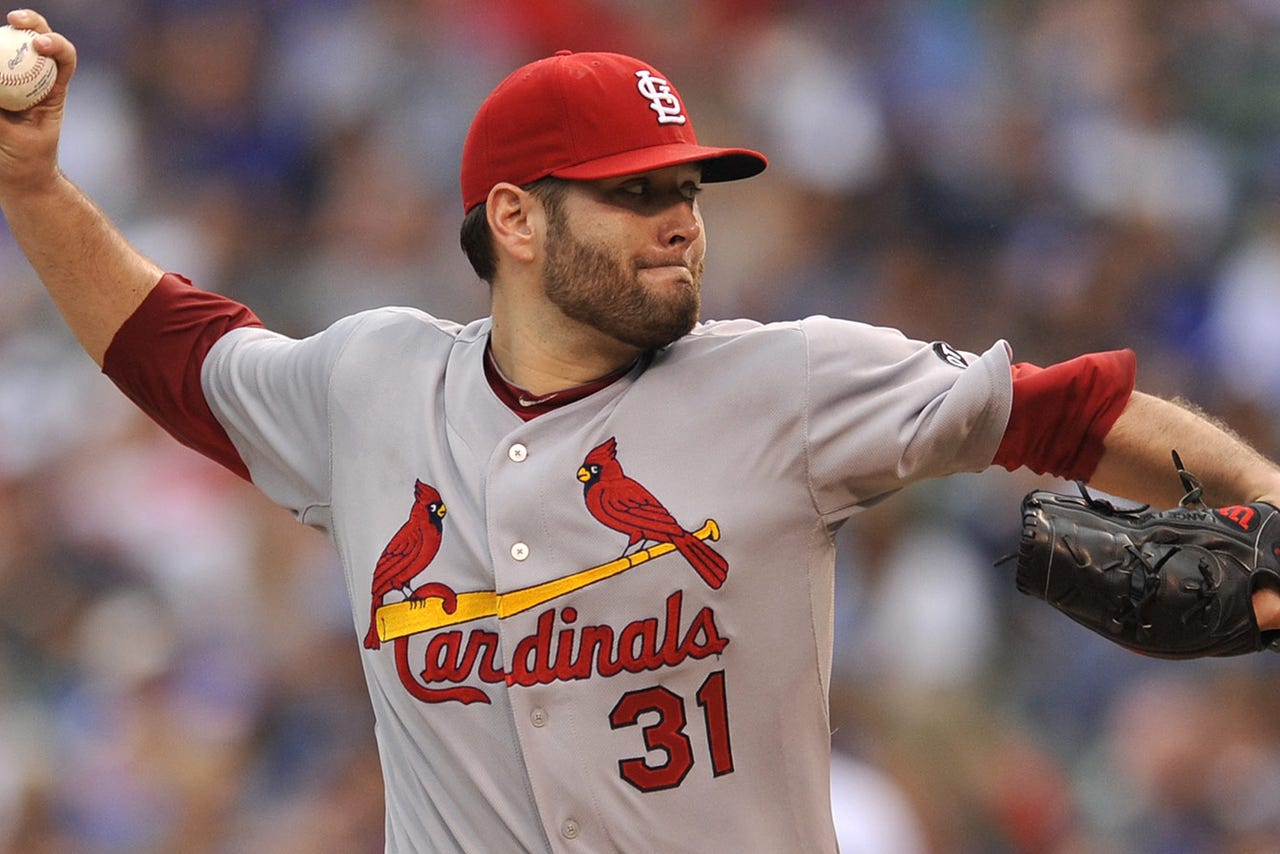 No matter how well the St. Louis Cardinals have played throughout their stellar season, they haven't been able to pull away from the Pittsburgh Pirates in the NL Central race.
That could change in a matter of days.
St. Louis can wrap up its third straight division title by taking two out of three in Pittsburgh beginning Monday night, but the Pirates don't plan to settle for a wild-card berth and will look to continue giving Lance Lynn troubles in the series opener.
The Cardinals (98-58) have held baseball's best record for most of 2015 and have been in first place in the Central since April 16. However, they hold only a three-game lead with six to play on the Pirates (95-61), who haven't won a division title since the last of three straight in 1992.
Pittsburgh has hosted the last two NL wild-card games after finishing three behind St. Louis in 2013 and two back last season. It cut into the Cardinals' lead by winning eight straight before managing just one hit in Sunday's 4-0 loss to the Chicago Cubs.
The Pirates failed to pull closer after St. Louis blew a 3-1 ninth-inning lead in an 8-4 loss to Milwaukee earlier in the day. The Cardinals were 86-0 when leading after eight innings.
"This series was going to be meaningful no matter what," said Cardinals third baseman Matt Carpenter, who is batting .375 with six homers over his last 12 games. "It just looks like it's getting a little more. We have an opportunity to go in there and send a message. We're going to go there and try to win a division."
Pittsburgh has other ideas, and facing Lynn (12-10, 3.16) again could work out in their favor. The right-hander has a 5.25 ERA in 17 starts including playoffs against the Pirates. He lasted just four innings of a 5-2 loss July 10 before recording only two outs and giving up a career-high-tying seven runs in the shortest start of his career Aug. 13.
Lynn went 0-2 with a 9.26 ERA over his previous three starts before pitching six scoreless innings of Wednesday's 10-2 win over Cincinnati. His average of 3.48 walks per nine innings is among the highest in the majors, but he didn't issue a free pass for the second time in his 29 starts.
"I got outs," Lynn said. "I wasn't worried about anything."
Jordy Mercer is 7 for 15 lifetime off Lynn, but Andrew McCutchen is 7 for 42 with 16 strikeouts in their matchups.
McCutchen is hitting .136 over his last seven but was the only Pirate other than Gregory Polanco to reach base against Jake Arrieta on Sunday after being hit with a pitch.
Pittsburgh was shut out for the first time since Aug. 30 and failed to get more than one hit for the first time since being no-hit by Washington's Max Scherzer on June 20.
"We'll move on," manager Clint Hurdle said. "We get to go back home and play the team we're hunting. So it's good, it's real good."
J.A. Happ (10-8, 3.88) has gone 6-2 with a 2.28 ERA in nine starts since being acquired at the trade deadline after striking out eight in 5 1/3 innings of Tuesday's 6-3 win over Colorado.
The left-hander had his best start during his resurgence against the Cardinals on Sept. 4, allowing three hits and striking out eight in seven scoreless innings of a 9-3 victory.
These clubs have split 16 meetings this season. The Pirates won three of four during the Cardinals' last visit to PNC Park from July 9-12.
---
---