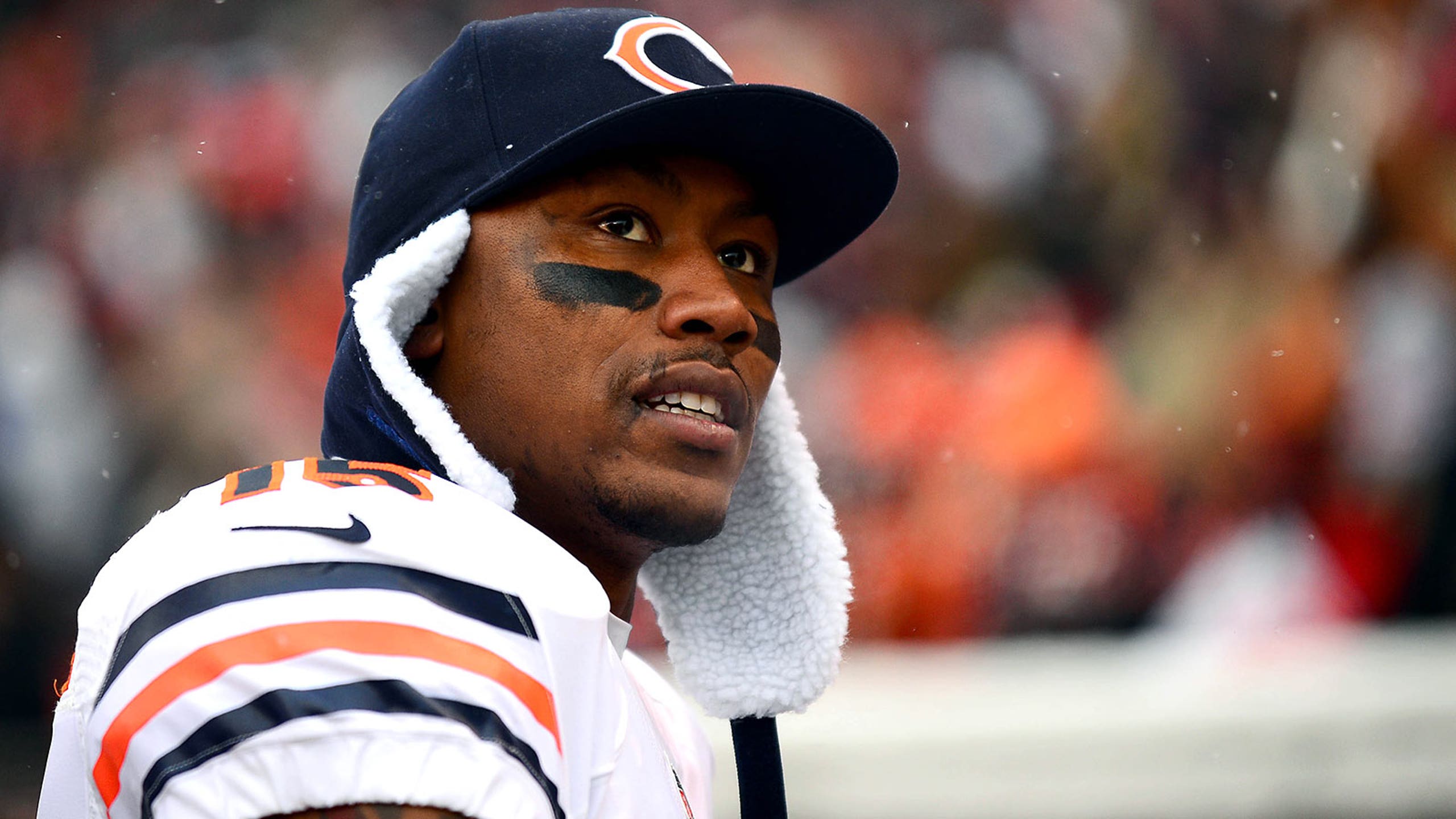 Brandon Marshall proves his love for his quarterback on Sunday
BY Sid Saraf • December 15, 2013
There's nothing like the relationship between a quarterback and a wide receiver. Brandon Marshall isn't afraid to let the world know.
The Bears receiver does have a lot of affection for starting quarterback Jay Cutler, who made his return to the lineup against the Browns on Sunday. The team showed some guts in the snow and earned a hard-fought 38-31 victory.
Cutler was doing an interview on the field after the game when Marshall walked past and gave him a quick kiss on the cheek. Aww, that's nice.
Welcome back, Jay!

---
---