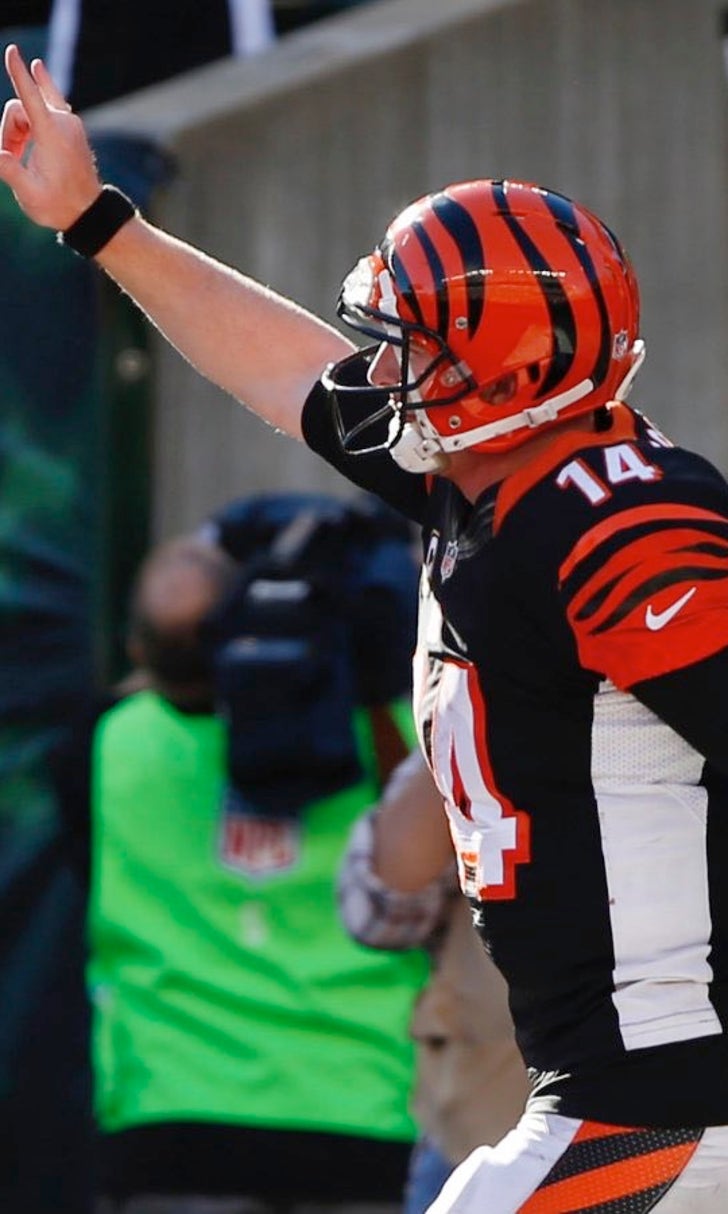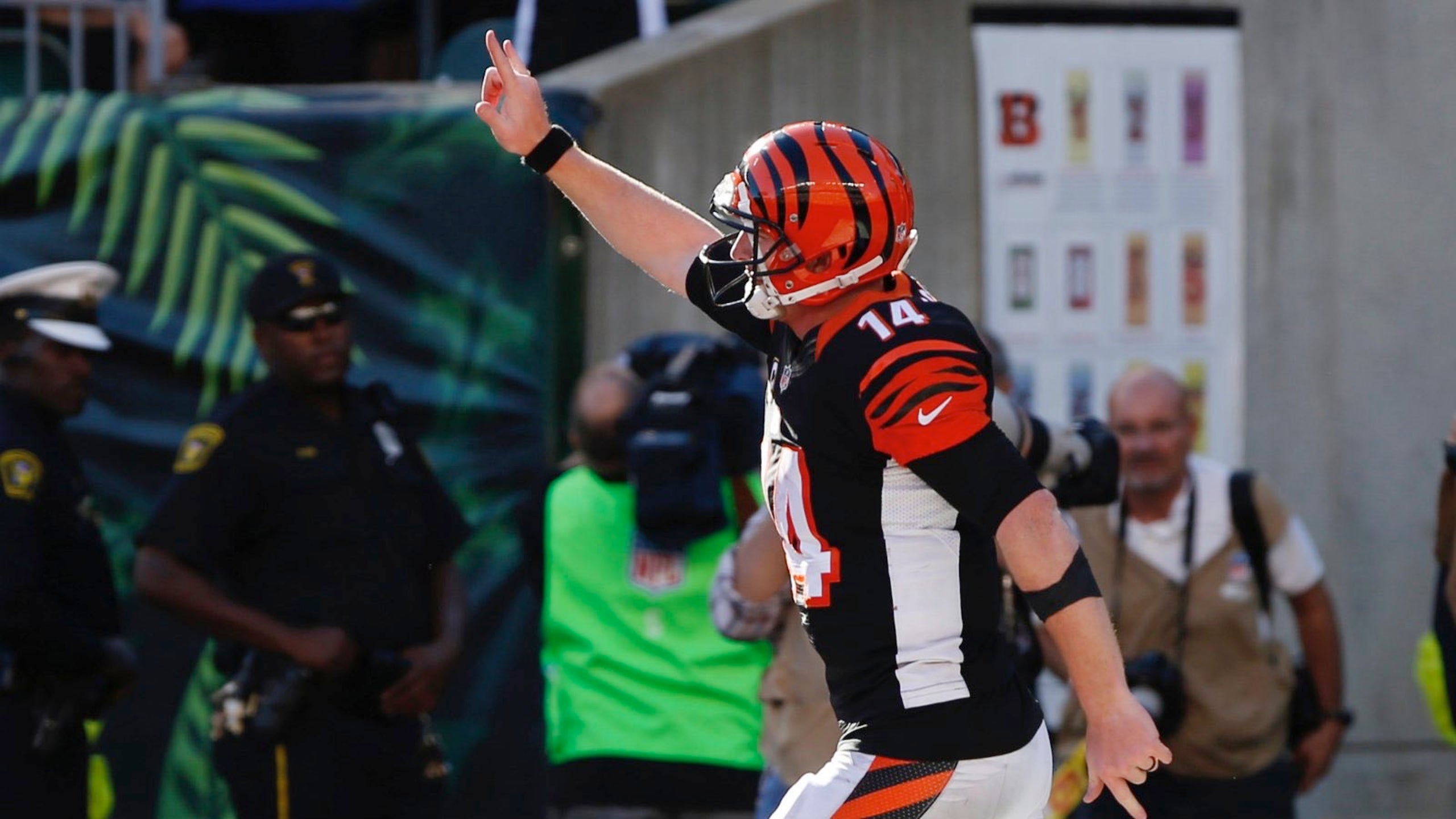 Bengals back on top in tight AFC North race
BY foxsports • October 27, 2014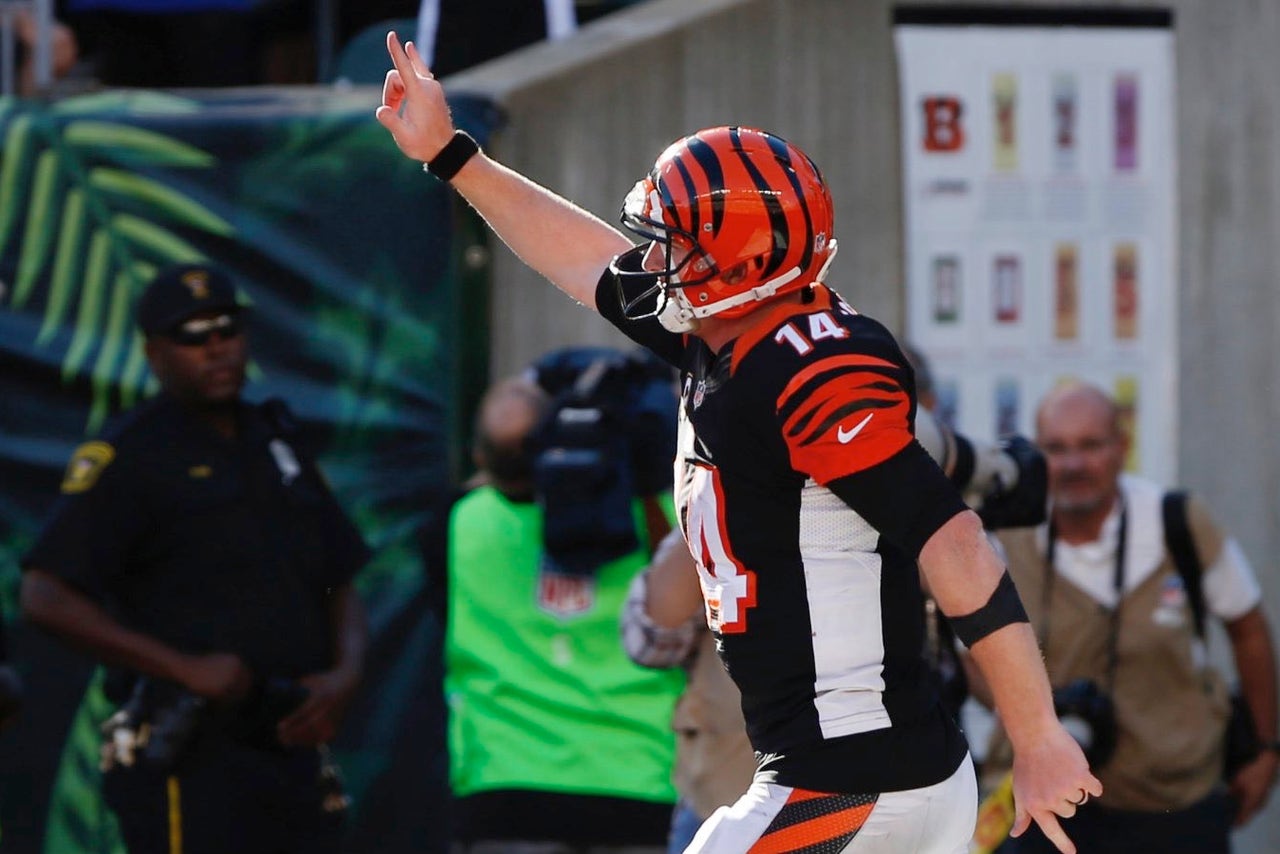 CINCINNATI -- The Bengals have nine games left in their season. As we all know, every game counts the same as another. One game at a time. You don't get extra credit for a win in the season opener vs. a win in Week 8 or a win in Week 17.
Except when you do.
Sunday's 27-24 comeback win against Baltimore at Paul Brown Stadium potentially saved the Bengals' season. It's a game they could very well look back upon in December and point at not just as a turning point but the difference in making the postseason for a fourth consecutive season or not.
The victory not only ended a three-game winless streak for the Bengals but provided them with their first sweep of the Ravens since 2009. They are back in the lead of the AFC North division at 4-2-1, percentage points ahead of Baltimore and Pittsburgh (both 5-3) and one-half game ahead of the Browns (4-3). It is the only division in the NFL in which all four teams are above .500.
The other three teams all have two division losses, while Bengals still have their four games remaining with Cleveland and Pittsburgh.
"We know that we're always battling Pittsburgh, Baltimore and Cleveland might be the most talented team in the division," said head coach Marvin Lewis on Monday. "I think that's the way we've always (felt). I felt going into the season. There are four very good teams that are going to play physical and tough and you've got to play your best football. That means taking care of the football, it means being efficient on defense, getting off the field and when you get opportunities to take the ball away on defense you've got to make them."
Last week, as his team was attempting to put a 0-2-1 stretch behind them, Lewis was asked about the troubles of keeping players focused when things are going well compared to when you haven't won in month. Managing those highs and lows is one of the most important responsibilities of a head coach. The sweep of the Ravens gives the Bengals an ace up their sleeve come the end of the season if any tie-breaker scenario should play out.
Lewis wasn't biting Monday, however, on what could be.
"It's big as we keep going and taking care of our business. We've got to keep taking care of business," said Lewis. "The next opportunity we've got to really focus on is Jacksonville. This is a football team, I'm not sure what they're record is, but they're a very, very good football team. They've got big strong explosive guys up front. Their secondary plays well and offensively they've got great skill guys. I know they're playing with a young quarterback but he's really talented. This is going to be like an AFC North game when their defense walks out on that field."
The Jaguars are just 1-7 after losing at home against Miami on Sunday, but that one win came two weeks ago against the Browns. With a Thursday night home game against Cleveland four days after the Jaguars, the Bengals don't want to let go of the slim advantage they now own in the division.
---
---