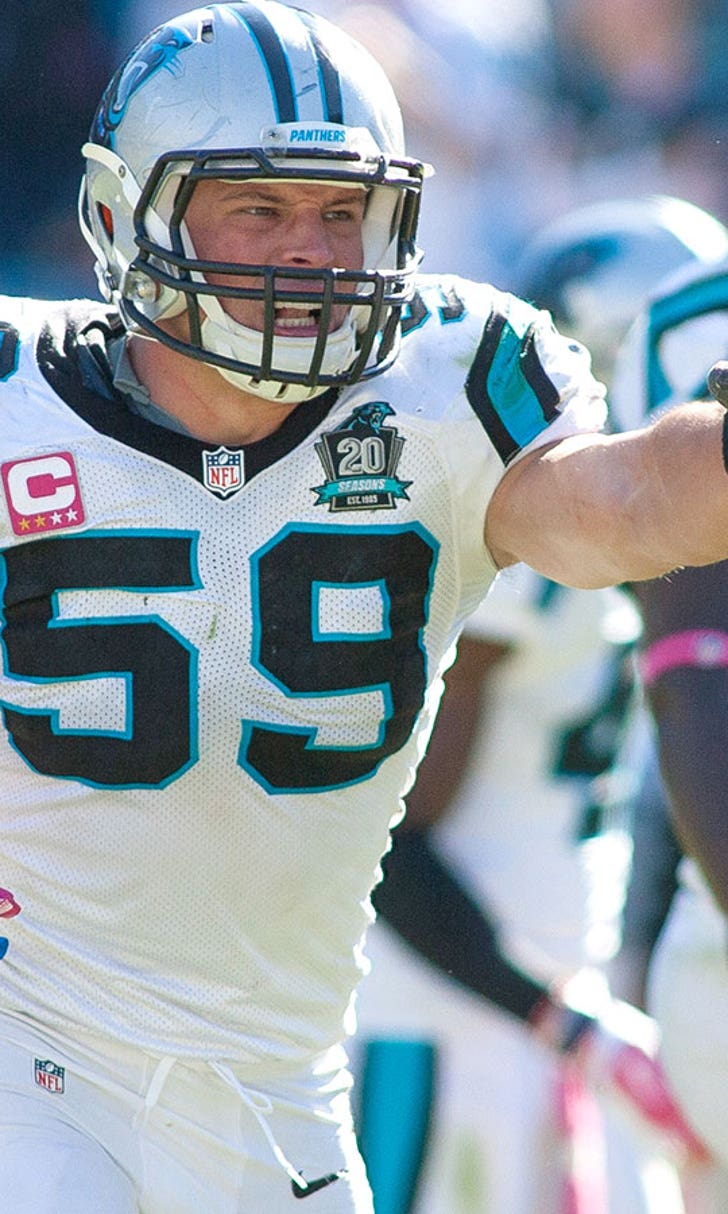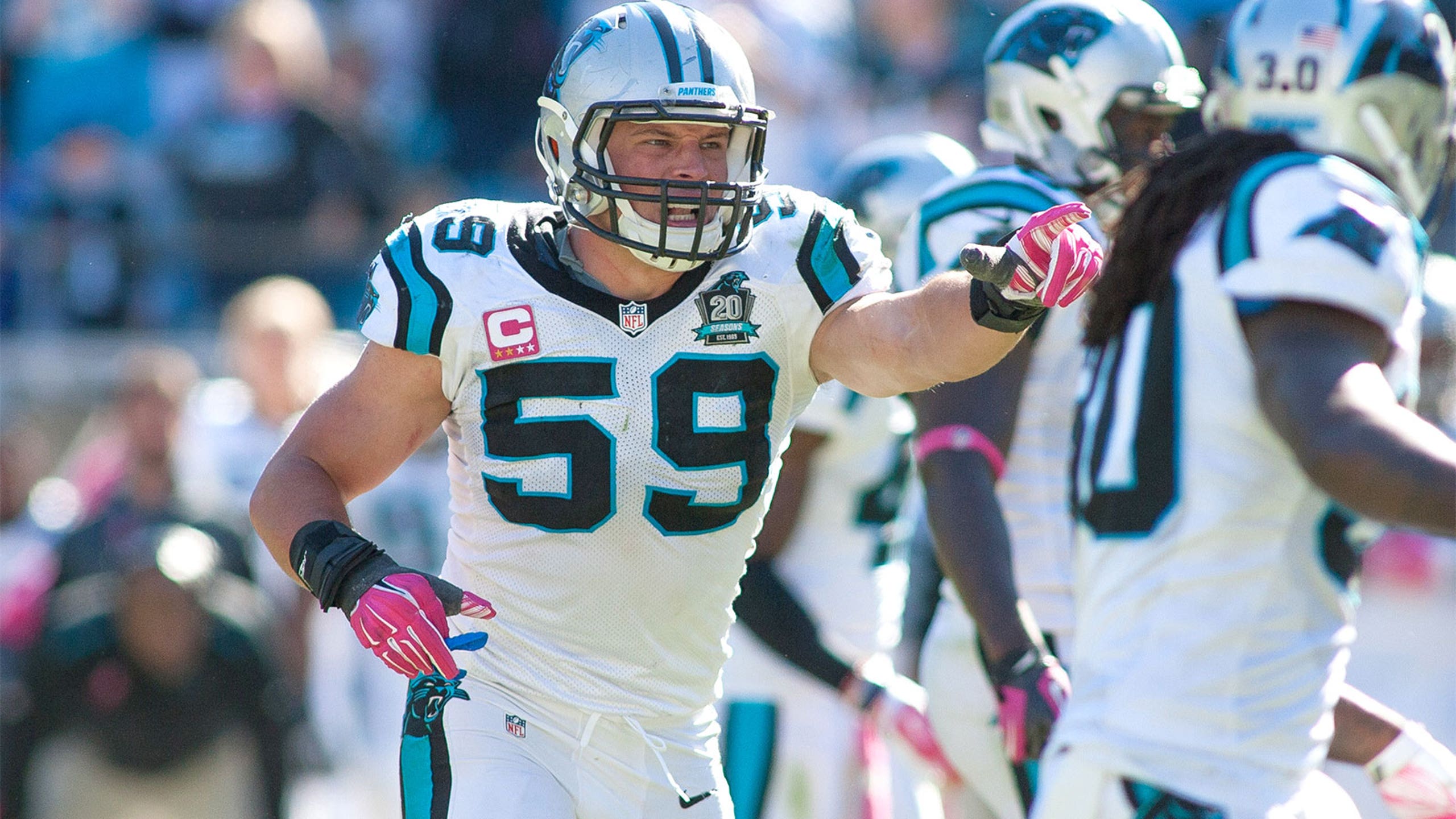 All-Purpose Playbook: Week 8 NFL underdog picks, fantasy football and more
BY Brett Smiley • October 23, 2014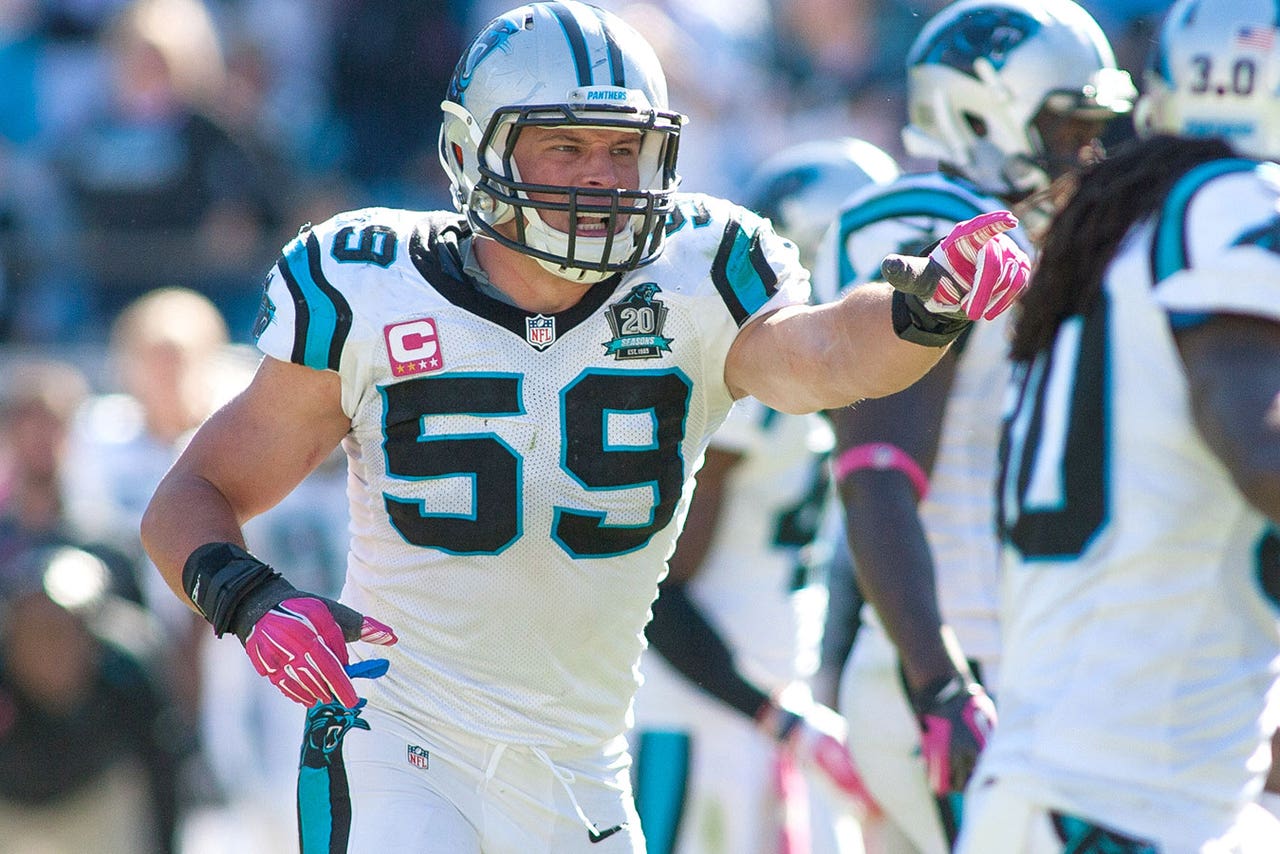 Welcome to the All-Purpose Playbook, a Buzzer column that is (1) either a guide to many things NFL and wagering, such as survivor pools and teasers and fantasy football or (2) a road map to hell. Check back here on Thursdays for more football picks, a smattering of GIFs and occasional nonsense.
Follow me @brettsmiley on Twitter, and you can e-mail me with any questions or comments at basmiley [at] gmail [dot] com.
UNDERDOG PICKS OF THE WEEK
Here we go friends, time to get rich or suffer a turnover-fueled emotional breakdown trying. Last week we posted a 1-2 mark, winning on a Titans (+5.5) cover against Washington, losing on the Raiders (+3.5) versus the Cardinals in a 24-13 loss, and the Giants +7 at the Cowboys in a 31-21 loss. This takes the season underdogs tally to a sterling 6-5.
Carolina Panthers +5 vs. Seattle Seahawks
It's amazing how quickly fortunes and perception changes in the NFL. No longer are we discussing Seattle's vaunted defense, the "Legion of Boom," Pete Carroll's sunny demeanor and how the Seahawks players practice yoga.
No, after dropping two in a row and seeing its points allowed balloon from 14.4 per game in 2013 to 23.5 this season (19th in league), the chatter concerns departed utility knife Percy Harvin as a locker room cancer, Russell Wilson's racial identity, and the Hawks possibly adding a 13th man because the 12th man has not delivered enough noise at CenturyLink field (the last bit is false, to my knowledge).
Anyhow, we've got a couple teams with an identity crisis here and shaky offensive lines. The 3-3 Seahawks will fly cross-country for a date with the 3-3-1 Panthers (where Seattle narrowly won 12-7 in their season opener last year), who allowed fewer points last season (15.1) than only the Seahawks, only to see that figure explode to 27.9 this season, fourth-worst in the league.
Last week the Packers poured three early touchdowns (and some ketchup on Randall Cobb) and Carolina just couldn't crawl back into the game, an eventual 38-17 loss. Opponents have gutted Carolina in the rushing game for an average 5.3 yards per carry. They need some more sure-tackling, and less kitten mittens!
Said linebacker Thomas Davis this week (emphasis added): "We're not executing, we're not making plays, and we're not competing hard enough. We have a lot of guys on a consistent enough basis not going out and not competing hard enough and it's showing up. We've got to do a better job."
They've gotten embarrassed and I expect them to show up for this game -- an opportunity to make a statement against a solid opponent, defend their home field and put claws into the NFC South lead, a division that's collectively 8-17 on the season. This line opened with the Seahawks a 3.5 favorite and it's risen because the public still thinks Pete Carroll is going to wave a wand and fix the Seahawks.
Not that easy, folks. Maybe he'll dial up some different blitzes to bring more pressure on opposing quarterbacks, but there's no quick fix. Right now nearly three-quarters of wagers are coming on Seattle. Let's hi-top fade them like it's 1990.
Chicago +6.5 at New England Patriots
I really, really, really, really, really hate picking the Bears.
Man, I really hate taking the Bears.
Ugh.
Especially when Jay Cutler can throw a mopey pick-6 on any given play, in a season when they've been wildly unpredictable.  
---
---