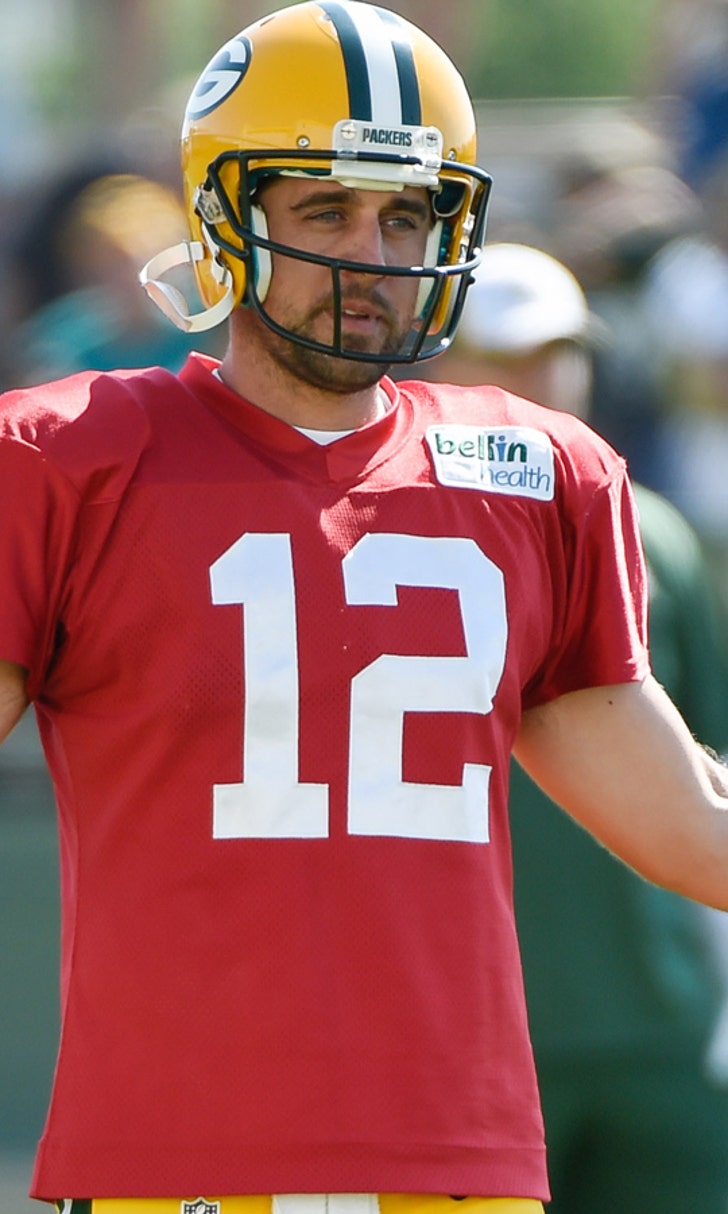 Aaron Rodgers' preseason goals: Don't get hurt, produce points
BY foxsports • August 12, 2014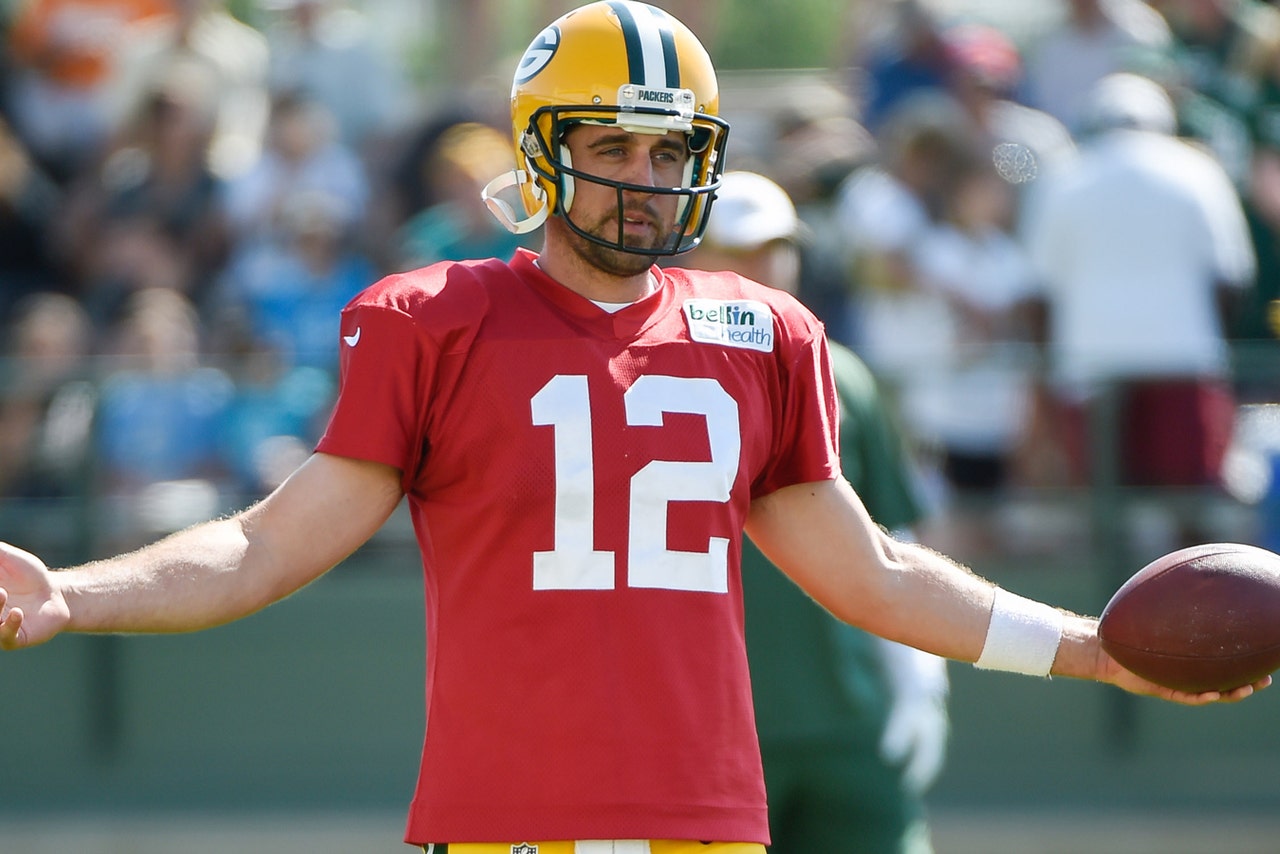 GREEN BAY, Wis. -- Aaron Rodgers stood on the sideline during the Green Bay Packers' preseason opener last weekend wearing a sweatshirt and sweatpants. Observing the game was pretty much the extent of his involvement.
That will not be the case again Saturday in the Packers' second preseason game, as Rodgers will start at quarterback on the road against the St. Louis Rams.
Rodgers will likely only lead Green Bay's offense for a couple drives, but he has two things he wants to accomplish.
"I'd like to stay healthy," Rodgers said. "That's kind of the goal there. Last year we didn't score a touchdown, so my No. 2 goal is to score a touchdown."
Health was not the reason that Rodgers didn't play in the first preseason game, but he is coming off a season in which he missed seven starts due to a fractured left collarbone.
Since becoming the Packers' starting quarterback in 2008, Rodgers had never previously sat out the opening preseason game. In 2010 and 2013, he didn't play in the preseason finale.
The 24 passing attempts that Rodgers had during the 2013 preseason were the fewest of his career, as were the 45 snaps that he took.
"That was about the right amount," Rodgers said with a smirk.
Rodgers is looking forward to playing in a game, though. It will be his first live action since Green Bay was eliminated from the playoffs on Jan. 5 by the San Francisco 49ers.
"It'll be good to get out there with (new starting center) JC (Tretter), get some reps with him and some timing with some of the receivers," Rodgers said. "It'd be nice to take a couple of hits, maybe; legal hits. This is the time of year we're trying to get to be playing the right way and get in and get out."
Head coach Mike McCarthy obviously isn't worried about Rodgers getting in too much preseason work, but that doesn't mean the former NFL Most Valuable Player doesn't need a bit of practice to get ready for the regular season.
"Just to get into the rhythm and the flow of a real game, run the offense, obviously the way he always has when you give him some opportunities," McCarthy said. "Really I'm more interested in what happens on the other side of his performance, particularly in the passing game. But Aaron, he needs to get out there and play just like we do every year."
Follow Paul Imig on Twitter
---
---