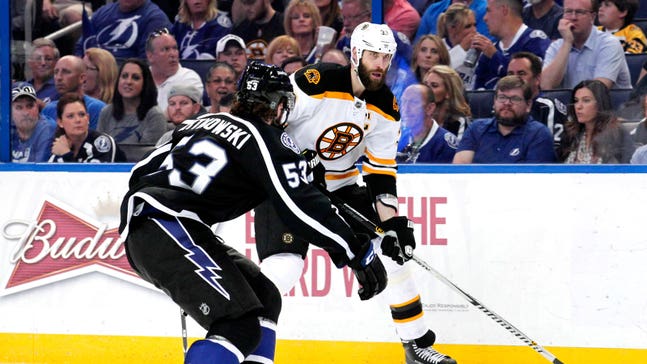 Tampa adds nine more Black Aces to practice squad
Published
May. 5, 2015 10:40 a.m. ET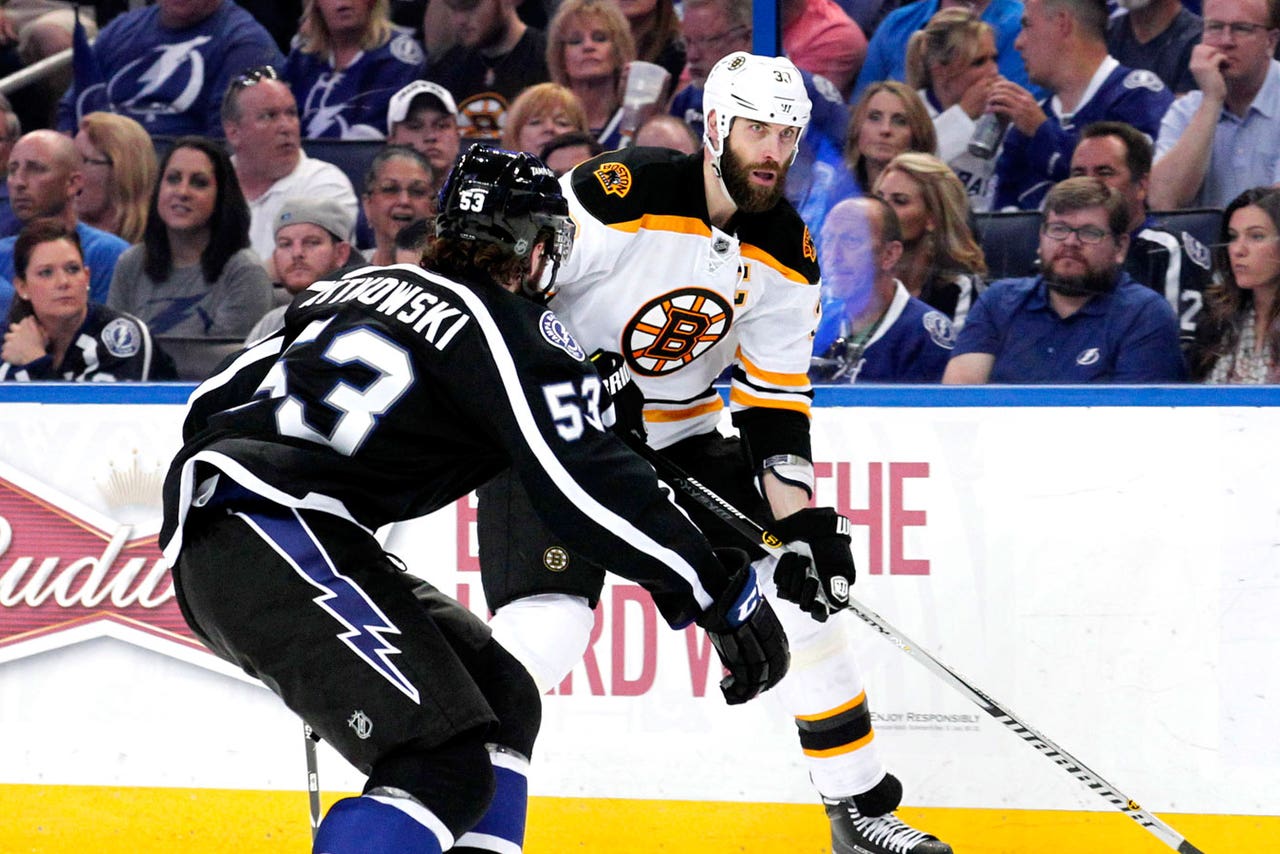 The Black Aces, a nickname for playoff teams' practice squads, can play a pivotal role in postseason series should any regular roster member suffer injury, illness or hit a horrible slump. Tampa added to its depth within the Black Aces on Monday with the arrival of four forwards (Yanni Gourde, Joel Vermin, Henri Ikonen and Tanner Richard) and five defensemen (Dylan Blujus, Jake Dotchin, Luke Witkowski, Slater Koekkoek and Anthony DeAngelo).
Of the players added to the Black Aces roster, Tampa fan website Raw Charge said defensemen Witkowski and Koekkoek are the most likely to see any game action. 
Witkowski, who is 25 years old and stands at 6-foot-2, played 16 games with the Lightning this season and tallied no points and 15 penalty minutes.
"He still has some holes and needs to improve on things like handling the puck and moving it out of the zone cleaner over the summer, but he's not a huge liability when he plays within his limits," Raw Charge wrote. "Being a right hander helps him on the depth chart since the only right handed players ahead of him are [Anton] Stralman and [Andrej] Sustr, but with [Jason] Garrison, [Braydon] Coburn, and [Nikita] Nesterov able to play the right side, he may only find his way into the lineup if Stralman or Sustr become injured."
Koekkok is younger than Witkowski at just 21 years old and is in the midst of his first professional season. He played three games with the Lightning at the end of the regular season, but the priorities for him might be different than those for Witkowski.
"It's very possible that if a left handed D was needed, that he could jump over [Mark] Barberio after the poise he displayed in his call-up," Raw Charge wrote. "For him, getting practice time with the NHL players is more important than the possibility of getting into a game. It also gives the coaching staff and front office a leg up on evaluating him for next year."
(h/t Raw Charge)
Photo by Kim Klement-USA TODAY Sports
---
---