National Hockey League
National Hockey League
Sabres ready to make trades
Published
Jun. 18, 2012 1:00 a.m. ET

With a stockpile of draft picks and a pressing need to add a top-line forward, Buffalo Sabres general manager Darcy Regier has made it no secret that he is ready to play ''Let's Make a Deal'' at the NHL draft this weekend.
Regier said he is taking a very active approach in attempting to improve his roster, and has already had talks with several teams to gauge what deals might be available.
''I have been more active, more calls going out than I'm receiving right now but that doesn't mean it won't change,'' Regier said Monday.
Without being specific, Regier said he has had discussions regarding players who have been speculated to be on the trade block. Those could include Colorado Avalanche forward Paul Stastny and Pittsburgh Penguins center Jordan Staal. Both have been linked in reports as players being targeted by the Sabres.
Regier is willing to trade players and/or draft picks in a bid to inject fresh blood and talent into what was a high-priced team that underperformed in missing the playoffs last season.
Regier called it a ''sliding scale'' when asked if he regarded any Sabres players to be untouchable. He then clarified himself by adding, ''there's some obvious guys that we don't have any interest in talking about right now - you can figure out who they are.''
The Sabres have stockpiled draft picks over the past year. Starting with the 12th overall selection, Buffalo holds four of the top 44 picks, and nine overall, in the draft that opens at Pittsburgh on Friday night.
Despite his desire to make a trade, Regier stressed he is after a player who has the potential to fit in the team's long-term plans.
''I'm not talking about a one-year fix, or a one-year player that's going to be looking at becoming an unrestricted free agent,'' Regier said. ''If you have an opportunity to add someone who's either under contract or is a high-profile player at a ... reasonable cost, then certainly that's something we'll pursue.''
The Sabres aren't in a position to sit still in entering their second offseason under owner Terry Pegula, who has been adamant in his objective to build a Stanley Cup contender since purchasing the franchise in February 2011.
With Pegula's backing, Buffalo was one of the NHL's most active teams a year ago in acquiring defensemen Robyn Regier and Christian Ehrhoff by trade, and then signing free-agent forward Ville Leino. The Sabres then followed that up by acquiring center Cody Hodgson and defenseman Alexander Sulzer in a deal with Vancouver in February.
The moves failed to pay off after a rash of injuries and lack of early-season chemistry combined to derail the Sabres last season. Despite mounting a 20-8-6 run over the final two months, Buffalo finished ninth in the Eastern Conference and missed the playoffs for the third time in five years.
Starting goalie Ryan Miller had an up-and-down season, and the Sabres' forwards were inconsistent on offense, with the exception of captain Jason Pominville, who led the team with 30 goals and 73 points.
Center Derek Roy is regarded as being potentially expendable. He has one year left on his contract and is coming off a disappointing season in which he finished with 44 points.
Should a trade fail to develop, the Sabres would settle on using their draft picks. A trade to improve their position isn't regarded to be a priority.
Chief amateur scout Kevin Devine ranked the depth of talent available to be good, but cautioned he doesn't consider there to be a consensus in identifying the top five prospects. At best, Devine said, the Sabres would consider moving up two or three positions for the opportunity to land a prospect they desire.
In other developments, Regier said it is unlikely the team will re-sign forwards Jochen Hecht and Brad Boyes, who are both eligible to become unrestricted free agents this summer. Regier is planning to retain the rights to forwards Tyler Ennis and Patrick Kaleta by making qualifying offers to them next week.
---
---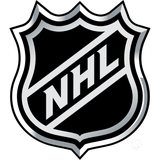 Get more from National Hockey League
Follow your favorites to get information about games, news and more
---