National Hockey League
National Hockey League
Kings 4, Predators 3
Published
Nov. 9, 2011 7:48 a.m. ET

Mike Richards and Simon Gagne, who led the Philadelphia Flyers to the Stanley Cup finals two seasons ago, are trying to help the Los Angeles Kings achieve the same lofty goals. Just making the playoffs isn't enough for this club after back-to-back postseason berths.
Richards scored the go-ahead goal midway through the second period and Gagne ended up with the game-winner, helping the Kings beat the Nashville Predators 4-3 Tuesday night to snap a five-game losing streak.
It was Gagne's 52nd game-winning goal in the NHL and second with the Kings, who signed him to a two-year, $7 million contract in July as a free agent. He has five goals and four assists in 13 games after spending last season with Tampa Bay. Richards, obtained in a trade with Philadelphia in June, has three goals and seven assists in 15 games.
''They've made an adjustment in their lives to come out to the West Coast and be an L.A. King. That always takes time to get settled because you've got family and kids and other things going on in your life. But they're real pros,'' coach Terry Murray said.
''They come to the rink every day and they're in their own little sanctuary. They're good teammates and they're learning to be a member of the team. They're also learning the system and style and the culture that we're putting together here. So if you want to put them on a scale of 1 through 5, that part there gets a 5 and their play is a 4.''
Los Angeles defensemen Alec Martinez and Drew Doughty each got their first goal of the season. Jarret Stoll, Justin Williams and Dustin Penner had two assists apiece.
''It was an important win for us,'' Doughty said. ''We really had to come out of that losing skid. We weren't happy with the way we were playing throughout that time, and to finally get the win tonight was huge.''
The game featured a matchup of backup goalies, with Jonathan Bernier making 27 saves for his first victory of the season in three starts, and Nashville's Andres Lindback stopping 26 shots.
Matt Halischuk, Patric Hornqvist and rookie Craig Smith scored for Nashville. Hornqvist extended his goal-scoring streak to six games, tying the franchise record shared by J.P. Dumont and Alexander Radulov. He tipped in a shot by Ryan Suter with 1:21 remaining.
The Kings have won five of their last six meetings with the Predators, all the wins coming with Bernier in net. He started all four games against Nashville last season, going 3-0-1 with a 2.55 goals-against average.
Jonathan Quick, whose three shutouts are tied with Nashville's Pekka Rinne for the NHL lead, is 0-3-1 with a 3.24 goals-against average lifetime against the Predators.
''There's a lot of stuff that we can take away from this game that's positive,'' Penner said. ''Especially considering what happened the last couple games at home, it was great to get this one out of the way and break that mental block we had.''
The Kings, who scored no more than two goals in eight of their previous nine games, grabbed a 3-2 lead at 9:28 of the second when Richards beat Lindback through the pads with a one-timer from one knee after getting a cross-ice pass from Dustin Brown about 30 feet from the net.
The Predators spotted Los Angeles a 2-0 lead in the first 6:13 before tying the score. Halischuk got Nashville on the board at 10:41 of the opening period, beating Bernier to the stick side on a 25-foot wrist shot with the teams skating 4-on-4 after roughing penalties to Doughty and Hornqvist.
Smith made it 2-all at 16:02 of the first, putting a 35-foot wrist shot past Bernier's stick with 18 seconds left on Gagne's interference penalty.
The Kings, beginning a four-game homestand following their 4-2 loss at San Jose on Monday, opened the scoring at 4:29. Former Kings center Jerred Smithson was off for tripping Brown when Martinez beat Lindback to the glove side with a one-timer from the middle of the right circle.
Doughty then scored on a 50-foot slap shot through a screen, as Nashville's Mike Fisher raced toward him to try and block the shot. The goal came at the exact moment Hornqvist's penalty for goalie interference had expired.
''It was about time,'' Doughty said. ''I've had a bunch of chances and the pucks just weren't going in for me. Stolly made a great play on that goal. He found me in the high slot, and I just fired it on net with the screen and hoped for the best.''
Gagne's goal gave the Kings a 4-2 lead 1 second after Jordin Tootoo finished serving a hooking penalty.
''We weren't disciplined enough, and we took some bad penalties,'' Nashville coach Barry Trotz said. ''They're not a high-scoring 5-on-5 team, so we had to stay out of the box, but we didn't. I knew that the start was going to be critical. We talked about it before the game and we got off to a terrible start. We battled back, but it wasn't good enough.''
David Legwand, off to the best start of his 12-year NHL career with 14 points in his first 14 games, sat out the final two periods because of an upper body injury. Legwand had an overtime goal in Saturday's win at San Jose.
''He's been a big guy for us this year so far, and he's a big piece in the puzzle,'' Trotz said. ''But we have a lot of guys here who can step up. If one guy goes down, everyone knows what they're doing and how to react to it.''
NOTES: Murray and Trotz both will be coaching their 1,000th regular-season game Saturday when Los Angeles hosts Minnesota and Nashville begins a five-game homestand against Montreal. ... Rinne, who signed a seven-year, $49 million contract extension last Thursday, was the only goalie in the league to start all his team's games until this one. ... Stoll was assessed minor penalties 25 seconds into the first period and 20 seconds into the second. The Kings killed off both power plays.
---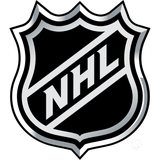 Get more from National Hockey League
Follow your favorites to get information about games, news and more
---