National Hockey League
National Hockey League
Jagr's 2 goals, 2 assists lift Stars
Published
Jan. 19, 2013 12:00 a.m. ET

Jaromir Jagr wants to show he has a little something left. The 40-year-old is off to a pretty good start.
Jagr scored twice, assisted on two other goals and had a hand in all four of his team's goals in his Dallas debut, as the Stars opened the lockout-shortened season with a 4-3 victory Saturday night over the Phoenix Coyotes.
''Too bad they signed him,'' said Radim Vrbata, who had two goals and an assist for the Coyotes.
''For me, a Czech guy, that's what he does. He played in Czech during the lockout the whole time, and you can see he knows what he's doing out there.''
Coming off career lows in goals and points last season in Philadelphia after spending three years playing in Russia, Jagr scored the first Dallas goal of the season, pulled the Stars even at 2-all with his 667th career goal late in the second period and assisted on both third-period goals.
''Don't get used to it, guys,'' joked Jagr, the NHL's active leader in goals, assists and points.
''It was strange. We had only one week in training camp. I had to get used to new teammates, too, and we didn't have a chance to play any games this season.''
It can't really be called beginner's luck, though, for a player with 1,347 career games and 1,657 points.
Loui Eriksson, who scored the game-winner on an assist from Jagr, was 5 when the nine-time All-Star won the first of back-to-back Stanley Cup titles alongside Mario Lemieux with the Pittsburgh Penguins in 1991.
''Jump on 68's coattails tonight,'' Stars captain Brenden Morrow said. ''He really settled some things down for us tonight on the power play when we were kind of struggling to get some good looks. A heck of a player.''
Eriksson broke a 3-all tie when he took a pass from Jagr in the slot and beat Mike Smith with 6:55 left in the third period.
The sequence started with a turnover by Martin Hanzal in Phoenix's defensive zone. Jagr grabbed the rebound in the corner after a hard shot by Derek Roy and found Eriksson alone in front of Smith.
''Both teams give each other some gifts, and we end up giving one more,'' Phoenix coach Dave Tippett said. ''That's a tough way to lose. That's uncharacteristic of our team, but I guess first game coming out, you've got to expect some mistakes.''
Ray Whitney, Phoenix's leading scorer last season, gave Dallas a 3-2 lead early in the third with a power-play goal on a pass from Jagr. The Coyotes answered quickly with Vrbata's second goal on a breakaway after Jordie Benn gave away the puck at center ice.
The Stars spent 10 of the first 15 minutes of the second period killing penalties and it cost them a 1-0 lead.
Dallas killed a four-minute power play after a high stick by Philip Larsen drew blood from David Moss and led to a brief delay for a cleanup on the ice.
The Stars couldn't get through a regular two-minute penalty a short time later. Matthew Lombardi's pass across the ice to Vrbata drew Kari Lehtonen's attention, and Vrbata flipped the puck to Lauri Korpikoski for an easy shot into an open net.
The Coyotes, coming off the first trip to the Western Conference Final for a franchise that had just one playoff series win going back to its Winnipeg debut in 1979, went ahead 2-1 after Morrow was called for high sticking.
Vrbata drove a shot with Hanzal shielding Lehtonen, and the puck bounced over the goalie and into the net. Hanzal originally got credit for the goal before a scoring change.
''You get tired killing penalties,'' Dallas defenseman Stephane Robidas said. ''That kind of put them back in the game. We've got to find a way to kill those.''
Jagr tied it at 2-all with his second goal late in the second when a shot by Robidas was blocked, but Jagr found the puck first in the slot and shot it past Smith.
Jagr's first goal was assisted by Eriksson, who found his new linemate alone with the puck in front of Smith. The goal was one of the few smooth plays in an otherwise rough opening period that showed signs of the long layoff and short training camp.
Stars newcomer Derek Roy badly misplayed a puck at one blue line and fell down at the other, a sequence that eventually led to Vrbata having a clean shot that Lehtonen stuffed from close range.
Notes: Coyotes winger Raffi Torres missed the opener because he has eight games remaining from a suspension imposed during last season's playoffs. Torres originally was suspended 25 games for a hit on Chicago's Marian Hossa in the first round. The suspension was later reduced to 21 games. ... Texas Rangers left-hander Derek Holland, a self-professed hockey nut and vocal fan of all Dallas-Fort Worth pro teams, attended the opener in a Jagr No. 68 Dallas jersey.
---
---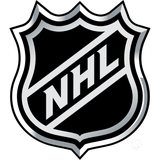 Get more from National Hockey League
Follow your favorites to get information about games, news and more
---