National Hockey League
National Hockey League
Despite win, B's not satisfied with play
Published
May. 17, 2011 1:00 a.m. ET

There probably aren't many of the 17,565 on hand at TD Garden that are going to be complaining about the performance they witnessed on Tuesday.
The Bruins and Lightning put on a spectacle that was, if nothing else, entertaining. They combined for 11 goals in a game that wasn't decided until the final seconds, as the Bruins hung on for a 6-5 win to even the Eastern Conference final at a game apiece.
But the Bruins players and coaches didn't quite have the same point of view as the fans. While the spectators may have agonized at times over the back-and-forth struggle, it was the participants who were really adding the gray hairs and ulcers.
"It was four minutes to go, and I was like, 'Let's just end this thing,'" veteran Bruins forward Mark Recchi said.
It was a wide-open affair with defensive breakdowns and offensive chances at both ends of the ice, which is not normally how either team likes to play, especially at this stage of the season.
"It was very uncharacteristic for both teams really," Recchi said. "I think you'll see a different game [Thursday], especially on our side. You'll see a more sound game on Thursday. We'll be a better road team and go out there and play a little more sound."
That would be welcome news to Bruins coach Claude Julien.
"We didn't do a very good job in the third period," Julien said. "Those first wins in the playoffs, in every series, are always the toughest. And we got that under our belt now and hopefully we get better. Just because we won the game tonight doesn't mean we're happy with it. I thought we did a lot of good things without Bergy. Our faceoffs were much better tonight, we played with the puck a lot more. We did a great job, like I said, the first couple of periods we were putting a lot of pressure on them in their own end.
"But then again, I don't think anybody in that dressing room is extremely happy with our game because we got sloppy at times," Julien added. "And we turned pucks over and weren't strong on in the third period. There's no doubt we were hanging on. And thank god time was on our side and we came up with the win. So we need to regroup here, take the win for what it is in the playoffs, and know that we got to get better."
That message certainly seems to have gotten through to Julien's charges, who hope to see a repeat of the result in Game 3 on Thursday, but not necessarily a repeat of the way the Bruins got there on Tuesday.
"We knew any lead in playoff time isn't safe, and we wanted to make sure we buckled down defensively but that wasn't really the case in third," forward Brad Marchand said. "But with a team like they have over there, anything's possible. Any night they can score five, six goals. So you always have to be ready to battle with them and it's always going to be a battle right to the end."
The Bruins had a chance to end the fight early when they scored five goals on nine shots in the second period to take a 6-3 lead, but they allowed the Lightning to claw their way into it in the third period.
"They brought it, and we let up," Recchi said. "We didn't get our forecheck like we should. We just let them come and they kept coming. That's really not typical of us. Give them some credit, they kept coming. But hopefully on the road if we get this opportunity we won't make it that hard."
Defenseman Dennis Seidenberg, who was a plus-2 with two assists while playing a game-high 31:25, also wasn't overjoyed with how the Bruins played, but he wasn't complaining about the end result.
"The first one's always the toughest one," Seidenberg said of getting the club's first win in the series. "We didn't play our best obviously, but it's a win, and we'll definitely take it."
The Bruins may have been a little too free with the giveaways at times during the game, but they certainly weren't about to give back the victory just because it lacked the club's usual sound defensive style.
"It was a good win, bottom line," Recchi said. "It was important that we got this. It wasn't the end of the world [if we lost], but at the same time we knew that we had to get this one and then we could go down there and see if we could put some pressure on them in their building."
---
---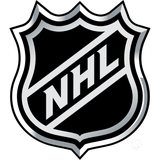 Get more from National Hockey League
Follow your favorites to get information about games, news and more
---