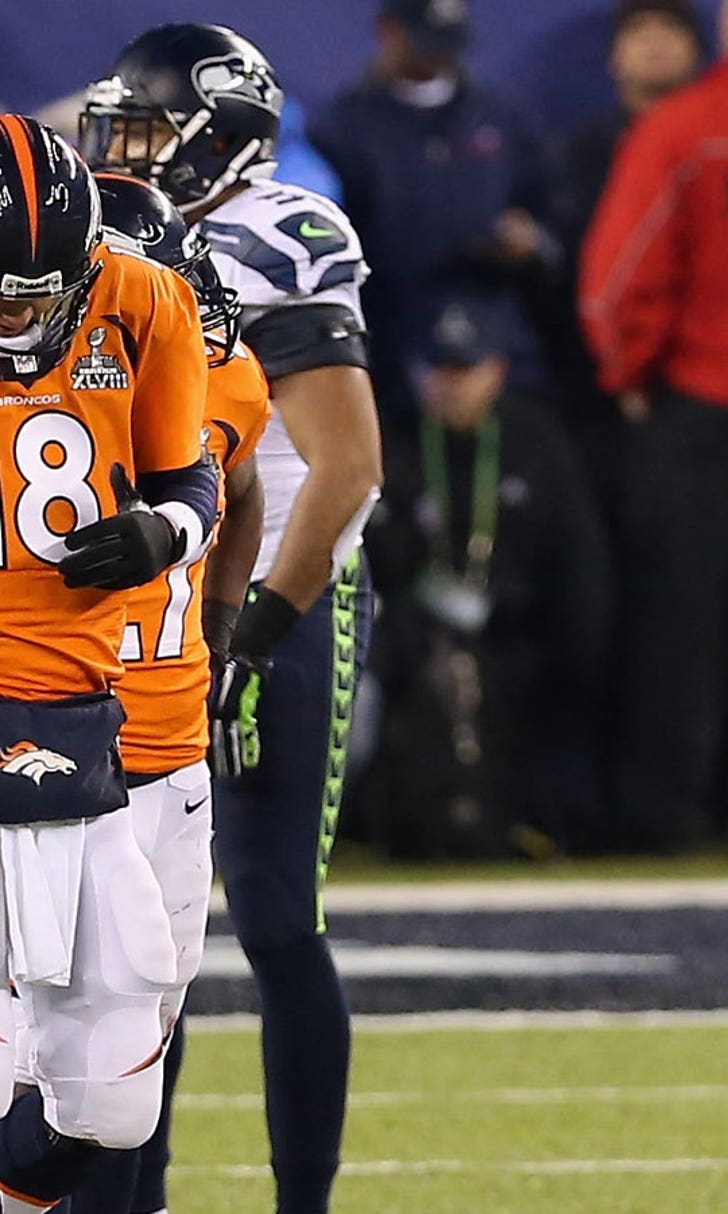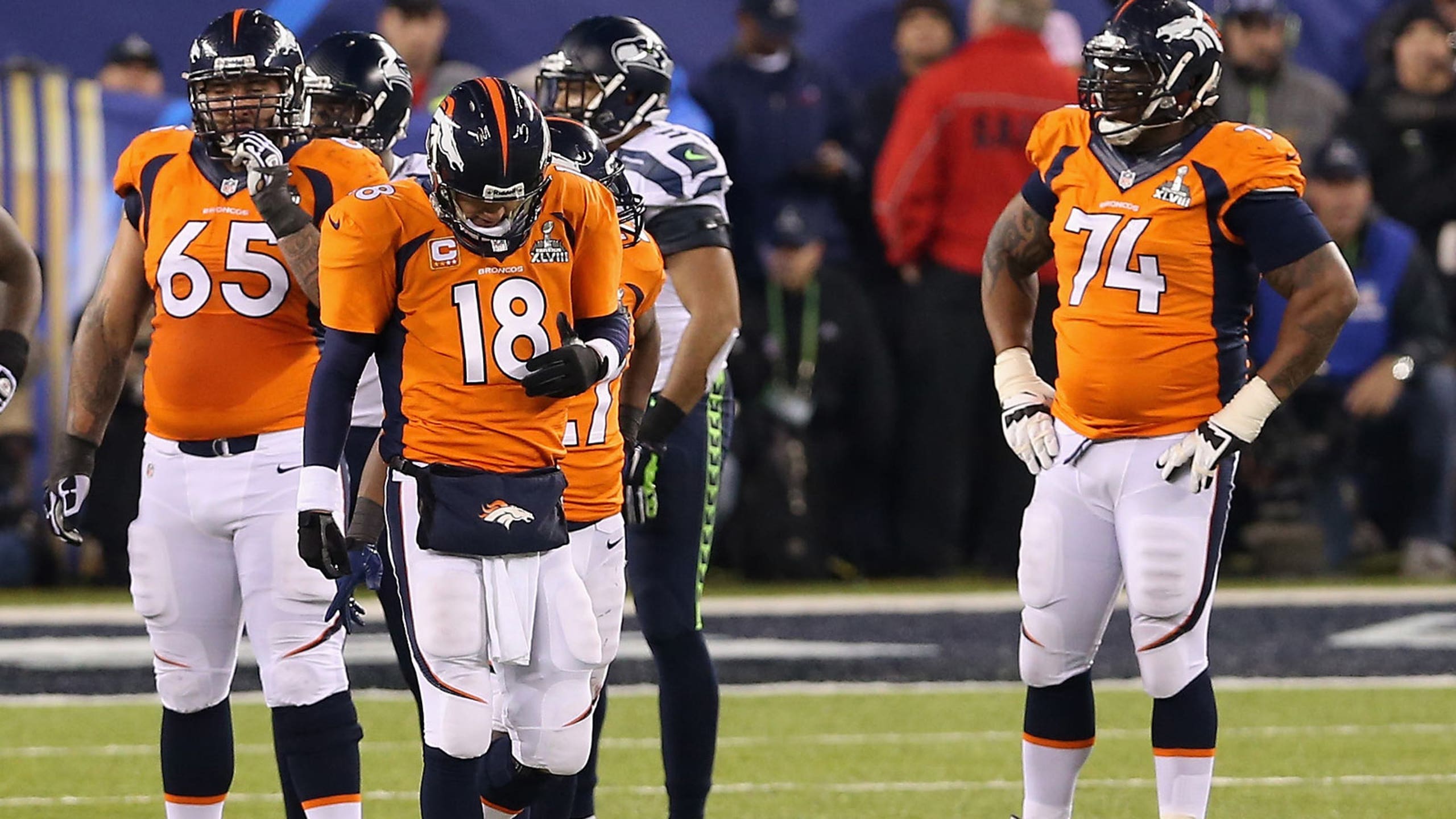 Where does this blowout rank in Super Bowl fails?
BY foxsports • February 2, 2014
Yes, the Denver Broncos looked bad out there on Sunday. Really bad. And yes, it was a rout of fairly epic proportions, the kind of lopsided affair we haven't seen in more than a decade.
But no, the 35-point shellacking was not exactly historic.
It wasn't even the biggest Super Bowl loss in Broncos history. The worst rout in Super Bowl history? That distinction goes to Super Bowl XXIV, when the San Francisco 49ers capped the 1989-90 season with a blowout over, well, the Denver Broncos. That Denver squad — led at quarterback by current Broncos vice president of football operations John Elway — fell to Joe Montana's team by a staggering 45 points, in a final score of 55 to 10.
The demolition we just witnessed in Super Bowl XLVIII wasn't even the second-worst margin of defeat. That happened in January 1986, when the Chicago Bears defeated the New England Patriots by 36 points in Super Bowl XX. The 46-10 score was a bitter pill for New England to swallow, but clearly that franchise got over it in the ensuing years.
But this Super Bowl does end in a tie for third-worst rout in Super Bowl history, matching the one-sidedness of Super Bowl XXVII played on the final day of January 1993. That game featured the Dallas Cowboys vs. the hapless Buffalo Bills, making the third of their four straight Super Bowl appearances — and losses. Dallas, led by QB Troy Aikman, dispatched Buffalo by 35 points in a final score of 52-17 in Pasadena. But hey, Sunday's stinker did tie for biggest blowout in a Super Bowl not played in New Orleans (both Super Bowls XXIV and XX were played in the Superdome; the Cowboys romped the Bills in the Rose Bowl).
Other massive blowouts include:
Super Bowl XXII, 1987-88 season: The Washington Redskins captured the Lombardi Trophy in a landslide 32-point victory over, again, the Broncos, in a final score of 42-10
Super Bowl XVIII, 1983-84: The Oakland Raiders took care of business against the Redskins by 29 points. Final score: 38-9.

Super Bowl XXXV, 2000-01: The Baltimore Ravens beat the New York Giants by 27 points. Ravens 34, Giants 7.

Super Bowl XXXVII, 2002-03: The Tampa Bay Buccaneers throttled the Oakland Raiders by 27 points. Bucs 48, Raiders 21

Super Bowl I, 1966-67: Yes, even the first Super Bowl was a bit of a beatdown, as the Bart Starr-led Green Bay Packers defeated the Kansas City Chiefs by 25 points. Final score: 35-10.

But don't worry, Denver, because you still own the dubious record for most Super Bowl losses, now at five.
Cold comfort, we know.

---
---