Dallas Cowboys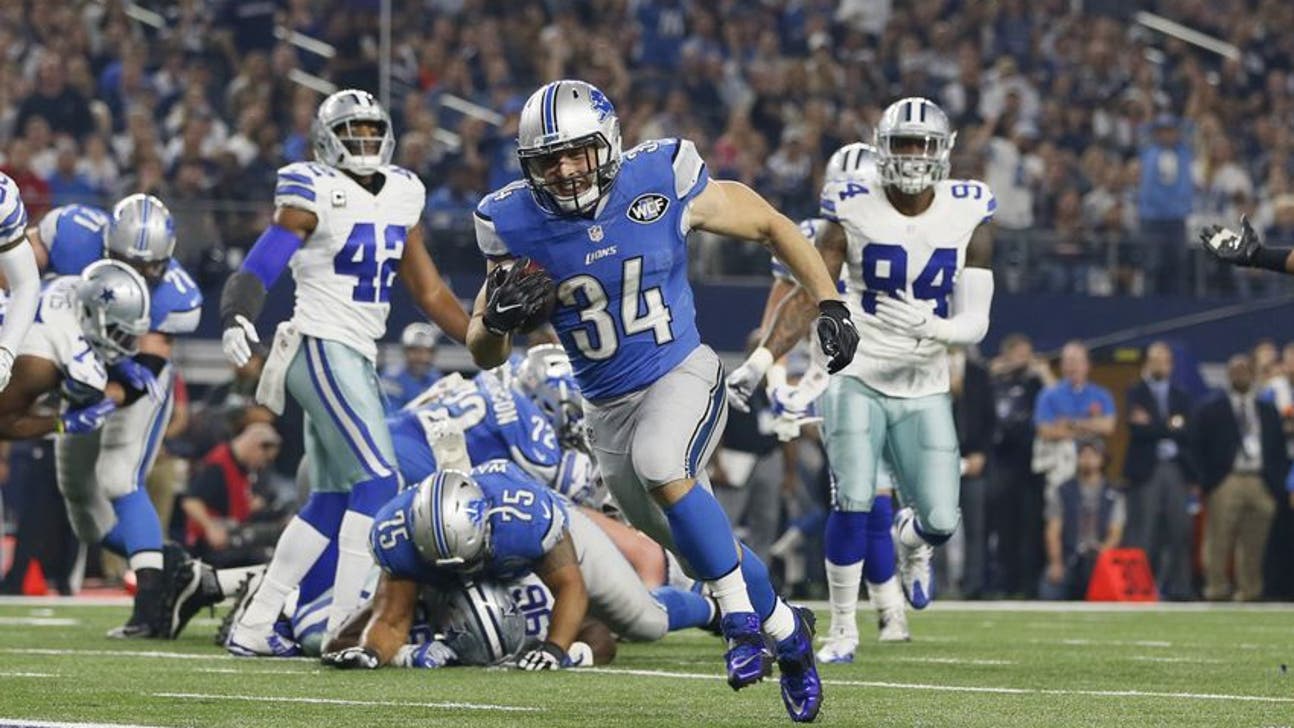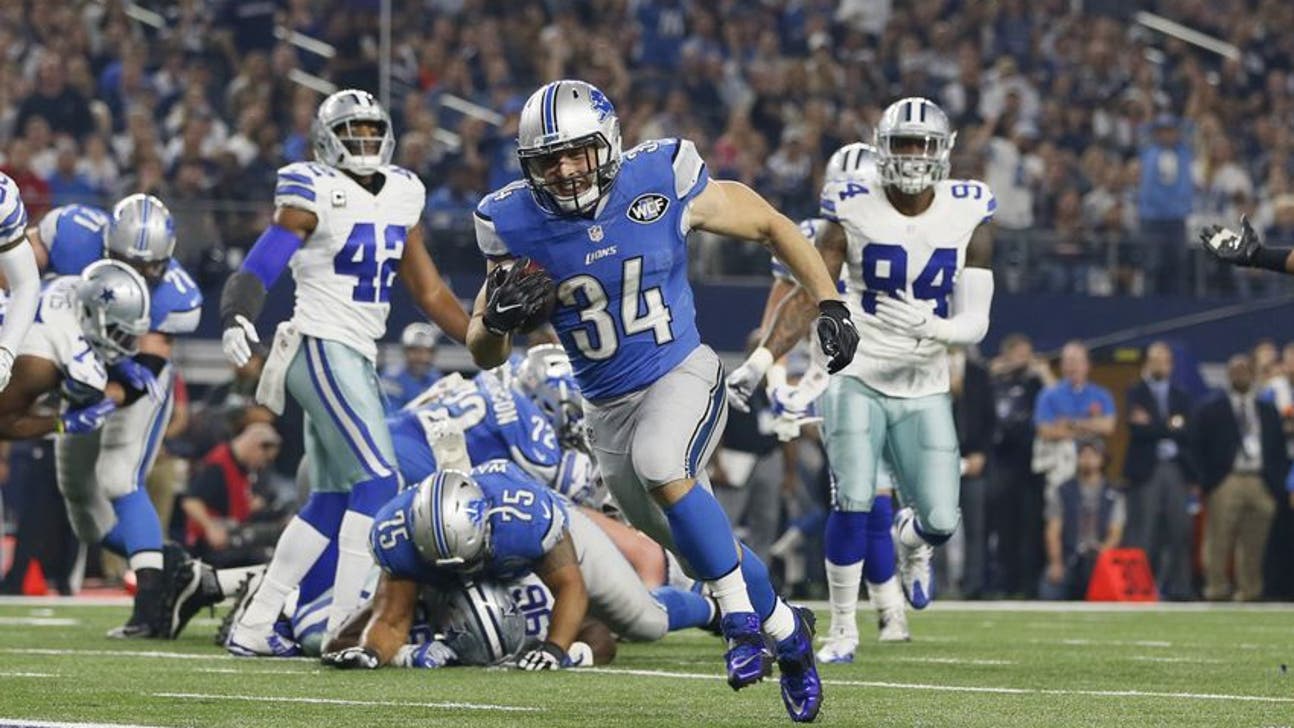 Dallas Cowboys
The good, the bad, and the ugly: Week 16, Dallas Cowboys
Updated
Mar. 4, 2020 8:17 p.m. ET

Fansided, Ty Finch/FanSided via SideLion Report
If I told you before the season started that the Lions would be playing the Packers for the NFC North Division title in week 17 in prime time, how many of you would have objected?  It is a shame that the Lions' season has to come down to that singular game, but alas, here we are.  The team had a chance to take control of at least a wild card spot on Sunday, but came up hopelessly empty.  The Cowboys dominated the Lions in nearly every facet of the game, up to and including coaching.

The Lions offense came roaring out of the gate, and scored three rushing touchdowns in the first half.  Then, everything fell apart.  The Cowboys scored 28 unanswered points, and Matthew Stafford had two turnovers in the second half to put the game out of sight.  Remember the good times, and then the not-so-good, with the good, bad, and ugly of week 16.
The Good
Zach Zenner
Zenner was the only player who had a good game by regular standards.  He finished with 12 carries for 67 yards (5.6 YPC) and two touchdowns, 64 of which came in the first half.  He also caught two passes for 25 yards, and had his biggest impact of his short career.  It's a shame that he was injured at halftime and that Jim Bob Cooter and Jim Caldwell couldn't bring him on in the….wait, what?  He was healthy the whole game?  Did the coaching staff know this?
Eric Ebron
Besides an atrocious drop on his first target of the game, Ebron settled into the game nicely.  He finished with 8 catches for 93 yards, and was a reliable target for Stafford in a day where not many other receivers were.
Ezekiel Ansah
Ziggy might be back.  That is two straight games with a sack for the 4th year pro, and he has been putting more pressure on quarterbacks lately.  If the Lions have any chance at beating the Packers next week, Ansah will have to have a huge game.
The Bad
Coaching
Yes, that's all for the good, folks.  This was not a pretty game.
Last week, I felt like the coaching staff lost the game against the Giants for the most part.  This week, not as much, but they still aren't helping themselves.
Jim Caldwell is either late at making obscenely obvious adjustments, or cannot react to them being made against him.  On Monday, the team went into the game with a solid, concise plan, and after the Cowboys made a few tweaks to their defense at halftime, it was over for the Lions offense.  He also made puzzling decisions such as attempting a long field goal down by two scores in the second half and punting twice on 4th down in the 4th quarter down by three scores.
Every game is a shiny new opportunity for Caldwell to be a different coach it seems.
Jim Bob Cooter suffers from Smartest Man in the Room syndrome from time to time.  Bubble screens to Boldin, unleashing Zenner in the 1st half only to shun him in the 2nd, and a fixation on trying to shoehorn TJ Jones into the offense when he sees the field.  Stafford attempted 46 passes today for 260 yards.  That is the same average yards per carry that Zach Zenner had.  Rushing.
Teryl Austin has a secret so dark and twisted, a secret that could exile him from football if it became public.  Asa Jackson is apparently the only one who knows his secret.  Jackson is using this secret to blackmail Teryl Austin into letting him play.  That is the only reason I can think of as to why he is playing this much.  Or at all.  Or is even active.  In his defense, he's just doing what he's told.  Teryl Austin has the authority to play someone else.  He's choosing not to, for whatever reason.  Probably a terrible, deep, dark secret that only Asa Jackson knows.
The Ugly
ESPN's broadcast
It would be faster to list the things that ESPN got wrong on Monday, to be frank.  Their coverage was abysmal, and that's putting it nicely.  Too often, Jon Gruden and the announcing team were busy schmoozing over a player or group to tell the fans what the hell was going on.  In one instance, the broadcast simply cut to a commercial after the referees blew their collective whistles.  No explanation was given.  Another, the sideline reporter was telling a story about the Cowboys while Dez Bryant scored his second touchdown.  All the while, ESPN was giving us camera angles that no one has ever wanted or asked for before and after the plays.
Covering a football game should be easier than this.  Keep the camera on the field during the action, and report to the viewer what is happening.  Show replays if you have time.  Whatever ESPN was doing on Monday was not following this simple recipe.
Asa Jackson
Enough defending him, I suppose.  No, that's not what Jackson thinks about half a second into his drop.  It is what it's time to do with him as a player.  Jackson has had enough time in Detroit to make some, or any, sort of positive impact, and has failed miserably.  He hasn't shown a propensity for anything desirable, nor has he flashed any promising attributes.  The Lions can officially cut him after this game, and should do as fast as they can.
A'Shawn Robinson's "personal foul" penalty
Usually, when people glam onto "the game has changed" narrative after a particularly rough call, I nearly roll my eyes out of my head.  The same thing happens when decrepit retirees moan about how this generation is ruining America.  But I had my first, "the game has changed" moment on Monday after Robinson tackled Ezekiel Elliot too hard and was flagged for a personal foul.  Since when is that a penalty?  Robinson lifted Elliot up, sure, and then practically laid him to rest on top of his 300 lb body to break the running back's fall.  If anything, A'Shawn was too nice.  Pride of Detroit took a longer look at it, and it's worth the read.
It all comes down to oooohhhhhhh Sunday Night for the Detroit Lions.  At home, to a hopefully roaring crowd (if you're going there, please be loud), against the division's finest for the past five years.  A chance to play a home playoff game, to win the NFC North for the first time ever.  The Lions would have liked to be assured a playoff spot by now, but that's in the past.  It's time for the Lions to kick this annoying, vociferous, pompous monkey off their backs.  Win and in.
More from SideLion Report
This article originally appeared on
---
---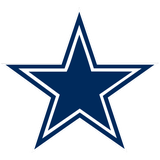 Get more from Dallas Cowboys
Follow your favorites to get information about games, news and more
---