National Football League
National Football League
Should Panthers take Newton No. 1? Opinions vary
Published
Apr. 20, 2011 9:34 p.m. ET

The growing consensus among NFL draft analysts is the Carolina Panthers will take Cam Newton with the No. 1 overall pick.
Those pundits differ on whether that's a smart decision.
As the Panthers remain mum on what they'll do next week, there's no shortage of advice. The most polarizing opinions involve the quarterback who dazzled in leading Auburn to the national title last season but carries plenty of off-field baggage and concerns.
''Cam Newton could be great. He could be a disappointment,'' ESPN's Mel Kiper Jr. said Wednesday. ''High risk, high reward. So it looks like they're going to go Newton.''
Kiper recently moved Newton to the top of his mock draft, even as he questions Newton's work ethic and continues to tout Carolina QB Jimmy Clausen. Peter King of Sports Illustrated has Newton going to Carolina, too. ESPN analyst Jon Gruden thinks the same and is bullish on Newton.
Others, such as Pro Football Weekly draft analyst Nolan Nawrocki, remain convinced the Panthers won't make the gamble.
''In my opinion, there isn't a true franchise quarterback and I think the Carolina Panthers see it the same way,'' said Nawrocki, who has written a scathing review of Newton.
There are safer alternatives. Alabama's Marcell Dareus would help fill Carolina's giant hole at defensive tackle. LSU's Patrick Peterson dazzled in workouts and would be the first cornerback to go No. 1. Receiver A.J. Green of Georgia could finally provide Carolina with a complement and potential replacement for Steve Smith.
Newton is the wild card.
Combine the 6-foot-5 frame with his strong arm, speed and running ability, he has the potential to give the Panthers their first franchise quarterback in their 17-year history. It's a compelling thought for a club that won two games and scored 16 touchdowns in 2010.
''He's got everything you want,'' said Mike Mayock of NFL Network. ''He's smart enough, he's a great athlete. It all comes down to me, how hard is this kid willing to work?''
Mayock's not alone. Questions about Newton's commitment are everywhere, as well as how he'll adjust from Auburn's simple, no-huddle, spread offense to a complex pro style.
Then there's the November 2008 arrest after he bought a stolen computer and the NCAA investigation into allegations his father solicited money during his recruitment.
''You can get away with ability in college. You can't get away with just ability in the NFL,'' Kiper said. ''It's a completely different ballgame. Things came very easy to Cam Newton. I hope he doesn't think it'll come that easy in the NFL.''
But while Gruden recently put Newton on the spot about his simple play calls in college during a recent TV segment, he believes he'll be able to adjust to a thick NFL playbook.
''The thing that impressed me was not only his physical attributes and his size, but his charisma,'' Gruden said. ''I think his eagerness to learn and prove that he can adapt to a pro style on offense. He showed very good retention to me in the meetings and the material that we covered.''
New Panthers coach Ron Rivera has acknowledged strong interest in Newton as well as Missouri quarterback Blaine Gabbert. That comes after Carolina spent its second round pick a year ago on Clausen, who went 1-9 as a starter without a touchdown pass to a wide receiver.
''I don't think Jimmy was a mistake, but if you're going to take Cam Newton, obviously the new coach isn't a believer,'' Kiper said. ''And the GM drafted him. When you're in a situation like that it's bad for the team, it's bad for the quarterback.''
Kiper took aim at GM Marty Hurney for his decision to trade away a 2010 first-round pick to take defensive end Everette Brown in the second round in 2009 and last year's deal that sent a 2011 second-round pick to New England so Carolina could take former Appalachian State quarterback Armanti Edwards in the third round.
''Mistakes have been made that hurt this organization,'' Kiper said.
That could make the decision with the top pick even more important as they play in a division where every other team has a solid QB in place.
''In this NFC South, I believe you have Josh Freeman, you have Matt Ryan, you have Drew Brees. They have a young guy there now in Jimmy Clausen,'' Gruden said. ''But I think with DeAngelo Williams, assuming he's re-signed, Jonathan Stewart, Jordan Gross at left tackle, assuming (Jeff) Otah comes back at right tackle, you're going to have the ability to put together a striking running game with Cam Newton being a part of that.
''Your good friend Steve Smith out there can still hurt people and off the play action pass and things of that nature while Cam develops. I think there are things this guy can do.''
Yet with so many holes, Kiper, Mayock and Nawrocki think Carolina's best bet would be the less sexy decision to trade down and address their holes on the defensive line.
''I think they would like to get out of there,'' Mayock said of the No. 1 pick.
But trading is more complicated because current players can't be involved in deals because of the lockout. There's also uncertainty if a rookie wage scale would go into effect this year.
''I think Marty Hurney would like people to believe he's going to take a quarterback and in a perfect scenario I think he would like to trade down a couple spots and pick up that second-rounder that he's missing,'' Nawrocki said. ''But I just don't see anybody coming up.''
---
---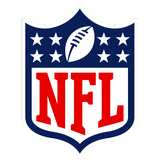 Get more from National Football League
Follow your favorites to get information about games, news and more
---