National Football League
National Football League
Rookie Luck returns to practice field
Published
Jun. 12, 2012 1:00 a.m. ET

Andrew Luck couldn't wait to start his new job, and the Indianapolis Colts couldn't wait to get him back on the field.
On Tuesday, both sides finally got their wish.
After a 5 1/2-week absence from the Colts' offseason workouts, the No. 1 overall draft pick showed up in a red No. 12 jersey and started showing everyone what he'd learned while attending his final classes at Stanford.
''I'm just trying to soak everything in, and I'm starting to have a good understanding of what's going on here,'' Luck said after Tuesday morning's light one-hour workout.
Admittedly, he's still trying to master the playbook, get on the same page with his new teammates and figure out how to get around Indianapolis. But none of that mattered Tuesday as dozens of reporters, photographers and television cameras monitored each pass Luck threw.
Vice president and general counsel Dan Emerson, who has been negotiating Luck's contract, watched the first half of a two-hour afternoon practice. Team owner Jim Irsay and two of his three daughters watched the second half of the afternoon session from a golf cart.
What everyone saw was a nearly flawless performance.
Luck connected on his first 12 throws in the morning team drill and only one of 16 passes hit the ground — a ball that hit rookie tight end Dwayne Allen in the chest and ricocheted to the ground.
Coach Chuck Pagano noted that Luck didn't make a single mental mistake. Griff Whalen and Coby Fleener, who worked out with fellow alumnus Luck at Stanford over the past month, said Luck seemed as calm and in control as he was in college.
''He's one of the greatest learners I've ever met and he's already up to speed,'' said Fleener, Indy's second-round draft pick in April.
League rules prohibit rookies from attending team mini-camps until they finish classes with the exception of one three-day rookie camp, which ended May 6.
Indy promised to do anything it could to help Luck: video conferences, conference calls, even using Irsay's private jet to ferry players around the country for individual workouts. The NFL nixed all of it until Luck finished his final two architectural design courses last Thursday.
The resourceful Luck came up with a solution: Using his free time in the morning to hone his football skills, while blocking out the afternoons for classwork.
It wasn't the way Luck wanted to start his pro career.
''I'd wake up and have a serious lack of motivation to go to class, so I'd work out in the mornings, then eat lunch and go to class in the afternoon,'' Luck said. ''I think I managed to learn the playbook a bit.''
What he needs now is repetition.
In morning team drills, Luck hooked up repeatedly with veteran receiver Austin Collie and threw his final couple of passes to perennial Pro Bowl receiver Reggie Wayne.
The afternoon session focused primarily on individual work, and Luck overthrew both veterans three times, all on deep patterns.
Indy is scheduled to hold another workout Wednesday afternoon in front of fans at Lucas Oil Stadium before wrapping up the mini-camp Thursday.
It's already clear to Pagano and others around the team complex that Luck is everything they expected.
''The guy's off the charts for football IQ,'' Pagano said. ''He came in over the weekend and we had a little session Monday with the rookies, which league rules allow, and he hasn't missed a beat.''
Luck was dubbed the most NFL-ready quarterback since Manning before the 2011 draft. But instead of taking the money and jumping to the NFL, Luck went back for one more season at Stanford and had the Cardinal in the BCS title hunt until a November loss to Oregon.
A month later, he finished second in the Heisman Trophy voting for the second straight year.
The Colts became the front-runner for Luck's services when Manning missed the entire season after having neck surgery, and the Colts wound up a league-worst 2-14.
Irsay cut ties with Manning on March 7, releasing the four-time league MVP rather than pay him a $28 million bonus, clearing the way for Luck's ballyhooed arrival.
''I have to earn the face of the franchise stuff,'' he said. ''I have to learn as much as I can to help these guys win games and get back to the playoffs.''
Luck plans to make one more trip to the West Coast, for this weekend's graduation ceremonies at Stanford. After that, he'll focus solely on football.
''I have no obligations after mini-camp outside of football,'' he said. ''So I'll focus on football and we'll have to get some work in after the OTAs (offseason team activities) end.''
---
---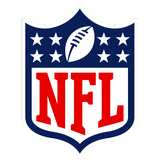 Get more from National Football League
Follow your favorites to get information about games, news and more
---