National Football League
National Football League
Pats welcome back former greats at camp
Published
Aug. 1, 2014 10:07 p.m. ET

FOXBOROUGH, Mass. (AP) Bill Belichick looked at the defensive backfield talent standing on the sideline at Gillette Stadium on Friday night and wished it were 10 years ago.
On a day when former All-Pro cornerback Ty Law entered the Patriot Hall of Fame, many of his former teammates and big names from the Patriots' three Super Bowl wins in the four-year run from 2002-2005 showed up to honor him, including Rodney Harrison, Lawyer Milloy, Otis Smith, Troy Brown, and Tedy Bruschi. The defensive backfield was particularly well-represented in the mini-reunion.
''It was a good group here tonight. It really was,'' Belichick said after the team's open practice before a crowd of 22,866. ''It was awesome to see those guys. That's a pretty good secondary standing over there, with Ty and Otis at the corner, Rodney and Lawyer at safety, and then we got Troy Brown who could be our nickel back. That's an awesome group of guys.''
Belichick found moments to relive old times with many of the former Patriots.
The assembled talent, including Law, who wore No. 24 for the Pats, impressed the Pats' present No. 24, All-Pro Darrelle Revis.
''I don't even have words for it. I respect those guys so much,'' he said. ''Going and watching them, watching Ty, learning from Ty, seeing Rodney play as well, you got Troy Brown, he played in the nickel as well. It's great, man.''
The Patriots' last home practice until after their game against the Washington Redskins on Aug. 7 was the closest thing that an NFL training camp practice comes to a party.
Quarterback Tom Brady chatted with former teammates while backups Ryan Mallett and Jimmy Garoppolo took almost all of the snaps. Garoppolo, a second-round draft pick from Eastern Illinois, continued his struggles, at one point completing a long pass to Law, standing well out of bounds.
A few hours earlier, Patriot fans celebrated the career of Law, who became the 20th player and 22nd person to be inducted into the Patriot Hall of Fame. Law, who played 10 years for the Pats, paid tribute to a huge crowd of fans who turned out for the occasion.
''The only reason I'm standing here today is because of Patriot Nation . you fans,'' he said.
Law, an ultra-physical corner who played 15 years in the NFL and had 59 career interceptions, said he was impressed with the way Pats' fans stayed in his corner even after he left to join the Pats' hated rival, the New York Jets.
''When I was sleeping with the enemy, you still had those jerseys on,'' he said.
Law and Patriots owner Robert Kraft even donned specially-made Nike Air Force 1s to re-enact the dance they did on Feb. 5, 2002, in the celebration at Boston's City Hall Plaza after the Patriots won their first Super Bowl.
Law will also be honored during a halftime ceremony at the Patriots Thursday night game on Oct. 16 against the New York Jets.
---
---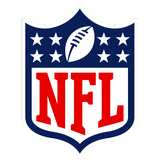 Get more from National Football League
Follow your favorites to get information about games, news and more
---