National Football League
National Football League
Ingram places Saints RB mix among NFL's best
Published
Aug. 1, 2014 5:41 p.m. ET

WHITE SULPHUR SPRINGS, W.Va. (AP) Mark Ingram speaks boldly about the promise of New Orleans' running game, considering the Saints ranked near the bottom of the NFL in rushing last season and then traded away Darren Sproles.
''I don't think many teams have as deep a running back corps as we do and as good as a running corps as we do,'' Ingram said. ''I'd put our running corps up with anyone in the league. So I think just the fact that we're all working hard and we push each other to be better, that's what's going to help us have a lot of success this season.''
Ingram is expected to be part of a mix that includes versatile veteran Pierre Thomas and powerful second-year pro Khiry Robinson.
While the Saints averaged a 25th-ranked 92 yards rushing last season, all three running backs were effective in stints, leaving them confident about their potential to provide far more consistent production this fall.
''We have a lot of good running backs here. We are going to split the (carries),'' said Thomas, now entering his eighth season. ''I want these guys to shine also, but I also told them it's going to be tough because I am going to make sure it's tough.''
Sidelined five games by an early season toe injury, Ingram rushed for only 386 yards during the 2013 regular season, but then gained 146 in just two playoff games against Philadelphia and Seattle.
Now in the final year of his contract, Ingram said he is working tirelessly to improve every aspect of his game, be it pass blocking, receiving out of the backfield, reading defenses, or learning the patience to accept modest gains when trying for more increases the likelihood of going backward.
He also hasn't allowed his confidence to slip in the face of his failure so far to live up to the hype that came with entering the NFL as a first-round draft choice and Heisman Trophy winner out of Alabama.
''I want to be the best back to ever play the freakin' game of football,'' Ingram said. ''So that's where I'm at with it.''
Robinson, who was inactive for six games as a rookie, gained 224 yards in the regular season before gaining an additional 102 yards on 21 playoff carries, averaging nearly 5 yards per run in the postseason. He played a pivotal part in New Orleans' game-winning drive at Philadelphia, gaining 22 yards on three carries to help the Saints consume the final 4:54 and set up the winning field goal.
''He is a guy that we felt played very well in the last half of the season,'' coach Sean Payton said. ''He is smart. He is tough.''
The 6-foot Robinson has lost a few pounds - down to about 212 - since last season and said he's focused on improving his ability to read defenses and block on passing plays so coaches will have the confidence to play him in more situations.
''It's like day and night from last year,'' Robinson said. ''I feel like I'm picking it up a lot more and understanding the defenses, the blitzes and all that more, along with the protections.''
Thomas had 549 yards rushing to go with 513 yards receiving in 2013 before a chest injury in the regular season finale kept him out of the playoffs.
He is healthy again and embracing his role as a veteran leader of the running backs.
Thomas was part of the Saints 2009 Saints squad, which boasted a sixth-ranked running game (132 yards per game) en route to a Super Bowl title. It seems clear to him the Saints are recommitted to bringing that type of ground game back.
''We are putting more time in on the running game than I have ever seen,'' Thomas said. ''It is a real focus point on what we are trying to do this year.
''We have an outstanding line that gets the job done. We just have to go out there and put it together,'' Thomas continued. ''Our run game this year is going to be solid and something that we are going to be happy about.''
Notes: Payton declined on Friday to discuss S Champ Bailey's absences from practice since Thursday afternoon's walk-through, saying only that his policy of not discussing injuries during training camp hasn't changed. ... The Saints are holding an intrasquad scrimmage at The Greenbrier Resort on Saturday morning. ''That's like really the first stage of people seriously getting evaluated. So it's a big day for everybody,'' Ingram said. ''People are going to be getting tackled - there's going to be some big hits, big collisions.''
---
AP NFL website: www.pro32.ap.org and www.twitter.com/AP-NFL
---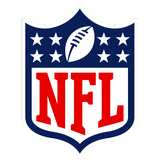 Get more from National Football League
Follow your favorites to get information about games, news and more
---