National Football League
National Football League
Hall of Fame selection process will go on
Published
Feb. 14, 2011 12:00 a.m. ET

Barring a change of heart by the Pro Football Hall of Fame, the voting protocol for nominees will remain the same for future classes.
Joe Horrigan, the Hall's executive vice president of communication and exhibitions, told FOXSports.com on Monday that there will be "no more discussion than normal" about the election format when Hall executives discuss the topic later this year.
A recent column by FOXSports.com's Jason Whitlock that called for reform generated strong Internet buzz and scrutiny of the current procedure, which involves 44 sports journalists casting ballots for five modern-era and two senior candidates. At least 80 percent approval is needed for selection  with a mandatory minimum induction of four candidates and maximum of seven.
The modern-era finalists are whittled from 15 to 10 to five in two rounds of preliminary votes before final ballots are submitted. Modern-era candidates who aren't chosen are eligible for reconsideration for a period of 25 years.
Senior-era nominees are permanently eliminated from further consideration if not elected via a "yes or no" vote.
"This was no different than what normally happens at this time of year," Horrigan said of the brouhaha that followed the Feb. 5 selection process. "We discuss this topic all the time. Nobody is voting against a modern-era candidate to not get into the Hall. They're voting on the five modern-era guys who are going to make it this year. Most of those guys are going to be in the Hall of Fame eventually."
Of the modern-era finalists chosen for 2011 induction, only two — cornerback Deion Sanders and running back Marshall Faulk — were first-ballot selections. Defensive end Richard Dent was a finalist in seven of the previous eight years before being chosen. Ed Sabol, the founder of NFL Films, finally received induction at the age of 94.
Tight end Shannon Sharpe and two senior-era candidates, linebackers Les Richter and Chris Hanburger, also will have their Hall of Fame busts unveiled during the enshrinement ceremony Aug. 6 in Canton, Ohio.
Whether there will be an accompanying Hall of Fame game is far less certain.
The contest that annually begins the NFL preseason is in jeopardy because of labor strife between the NFL and its players union. A work stoppage is expected March 4 if the league and NFL Players Association are unable to reach agreement on a new Collective Bargaining Agreement.
The game's postponement would put a major dent in the annual revenue that the Hall of Fame ceremonies bring to the Canton area.
"We obviously have to be thinking in terms of 'what if?'" Horrigan said. "Right now, we feel fairly confident that the game will happen and the preseason will be on schedule. We're not worried at this point but we're keeping an eye on this thing as it progresses."
Horrigan said the Hall has yet to submit a request to the NFL for desired teams in the Aug. 7 matchup. Tie-ins with the enshrinees are usually a strong factor in determining which squads are chosen.
A source told FOXSports.com that the St. Louis Rams have strong interest in participating. Faulk and the late Richter were both Rams standouts during their playing careers. The Hall of Fame game also would give St. Louis and standout quarterback Sam Bradford national exposure after the team appeared in prime time only once last season.
The Rams last played in the Hall of Fame game in 2001 to coincide with the induction of two of the franchise's greatest players: offensive lineman Jackie Slater and linebacker Jack Youngblood. Another inductee, long-time Minnesota tackle Ron Yary, played his final season with the Rams in 1982.
"Television plays a role in who is chosen," Horrigan said. "(The host network) would like to have a team or two on the rise. The Hall of Fame game would be a good opportunity for (the Rams)."
---
---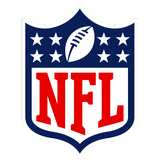 Get more from National Football League
Follow your favorites to get information about games, news and more
---