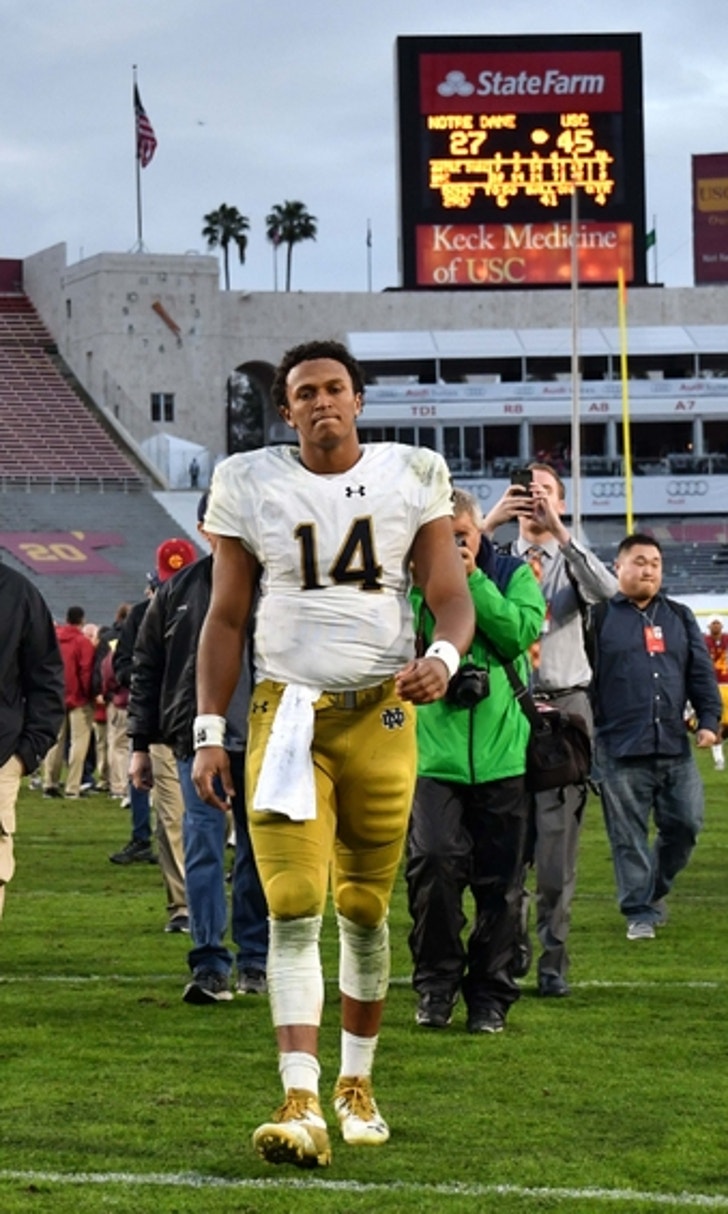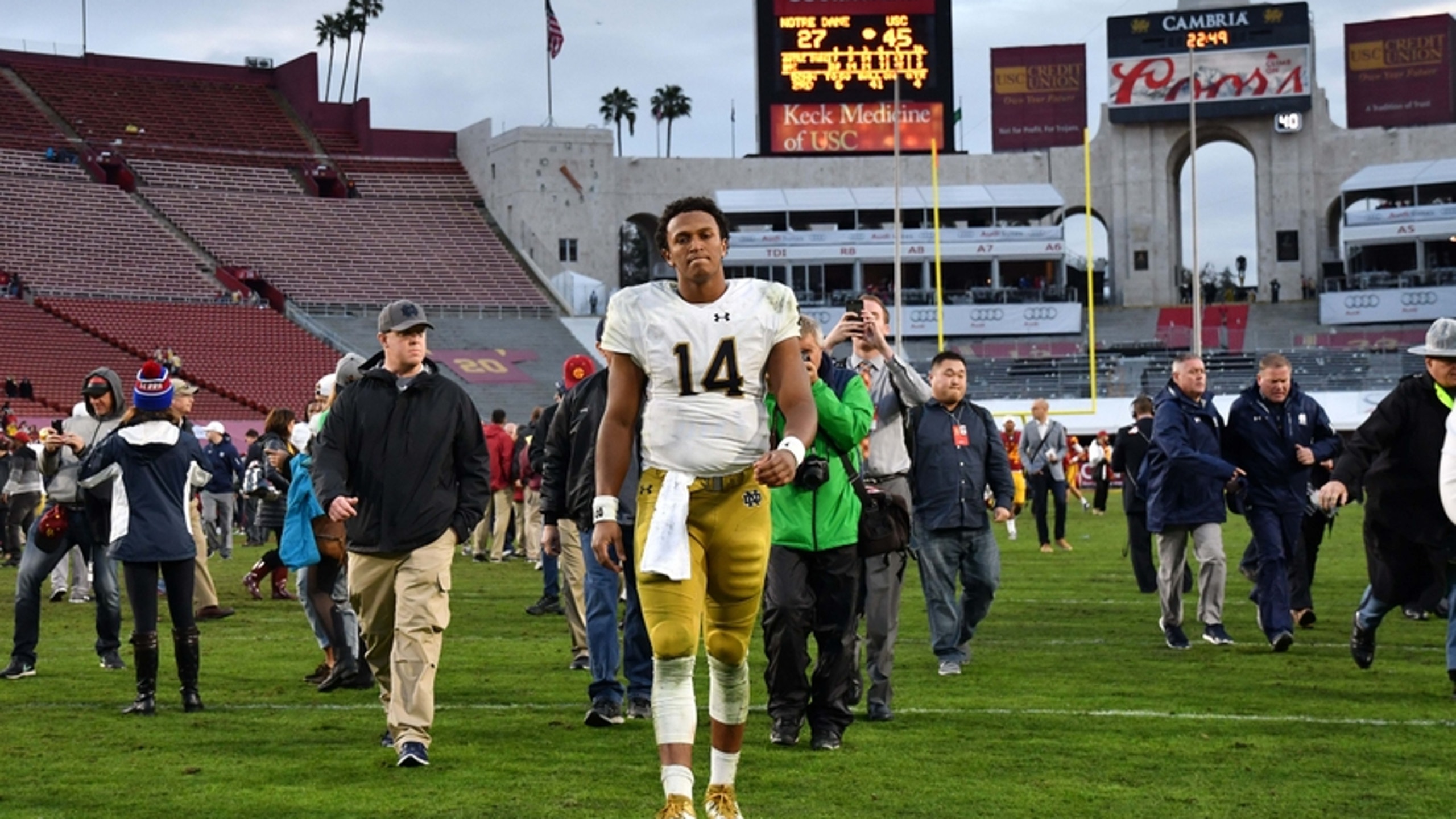 2017 NFL Draft: Where is the Deshone Kizer Hype Coming From?
BY Fansided and George Stockburger/FanSided via NFL Mocks • December 27, 2016
Bad quarterback classes often result in bad quarterbacks getting more hype than deserved, but Deshone Kizer? Really?
First-round hype surrounding Deshone Kizer might be the most ridiculous thing I've seen associated with the NFL Draft this year. In a class lacking much NFL talent, people are throwing darts in the air hoping to hit something.
Kizer brings to many questions to the table for me to make him a first-round pick, let alone a franchise quarterback. I'll give a pass on him only starting two seasons at Notre Dame. Many people make that an issue, but we have seen players do more with less.
No, it's the ability for Kizer to translate into an NFL system that worries me the most about his future in the league.
While the ability to move around the football field like a jackrabbit jumps off the screen, the skills that are imperative for a starting NFL quarterback to have are incredibly raw.
Watch the first two throws Kizer makes against Stanford this year.
Incredible inaccuracy, horrendous footwork, and a hop in his mechanics before the throw despite little to no pressure.
The fact Kizer almost always lines up in the shotgun is also concerning. We've seen players like Jared Goff struggle with this at the next level, and there's no reason to think Kizer won't as well.
A player like Kizer comes around far too often in the NFL, where they play well in college and people think they can make the biggest jump in all of sports. It's simply not the case, and Kizer is not in any way worth a first round pick in the upcoming 2017 NFL Draft.
More from NFL Mocks
This article originally appeared on
---
---