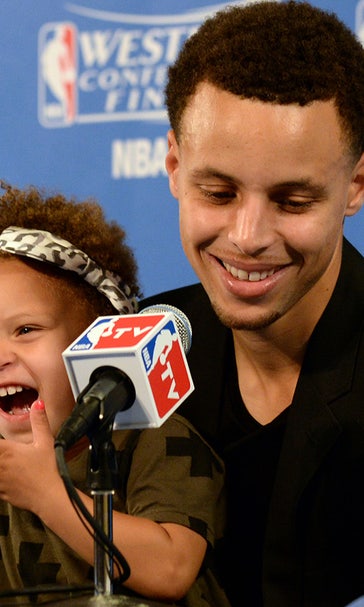 Would Riley Curry make a good presidential candidate? One person thinks so
BY foxsports • September 3, 2015
From the moment she stepped onto the post-game podium in the 2015 NBA playoffs, Riley Curry has stolen America's heart. 
No matter what she does, people label it as adorable, and rightfully so. Riley has garnered as much as good public will as one possibly can, and with such great power comes great responsibility ... even for a 3-year-old.
Which brings to an important question: If Riley Curry can for president, would anyone not vote for her? She would be the first unanimous president ever, right?
Well, Jason Gallagher of BallerBall seems to think so, as he created a mashup of Riley Curry highlights with the Republican nominee debates. The result is fantastic.
---
---